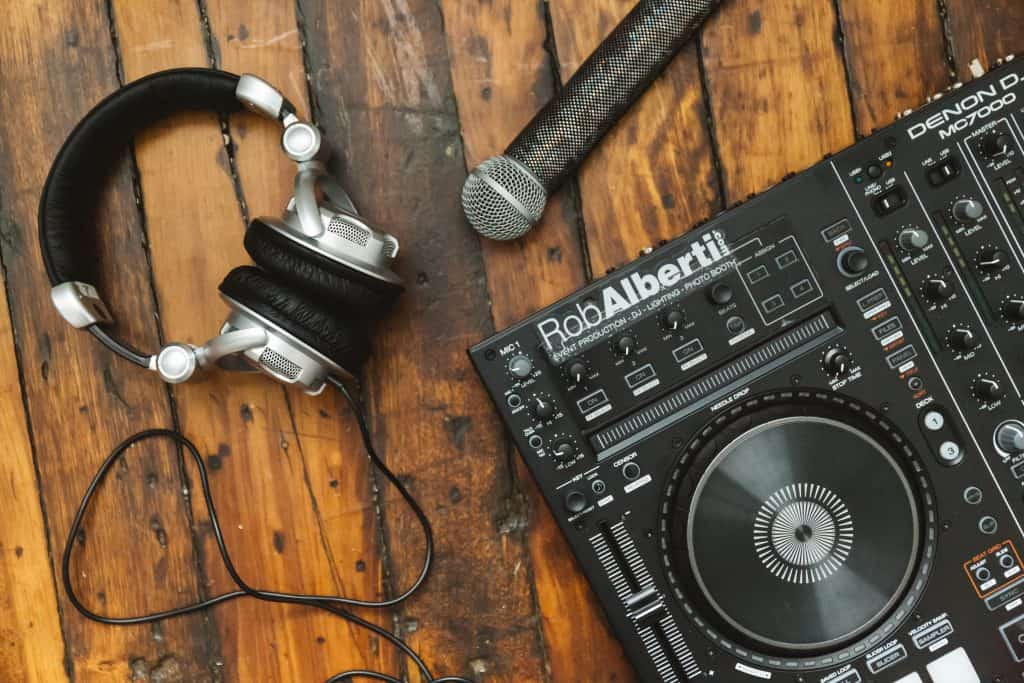 Avoid These 5 Common Wedding Mistakes
Avoid These 5 Common Wedding Mistakes: First, it's your friends and family then your wedding planner and caterer pipe in and everyone is pushing you to do one thing or another at your wedding. Wedding plans can go terribly wrong when you listen to someone without experience in the proper flow of a party. Here are 5 common wedding mistakes that you need to avoid.
Rob Alberti Event Services – Luxury Wedding DJs & Custom Wedding Lighting
1
Are you having a separate cocktail area?
Are you having a separate cocktail area? Maybe there is a fire-pit outside? Or does your facility have multiple rooms?
Tying these areas together so that music and announcements can be heard everywhere is paramount. Without this, guests could be at the outside bar and never hear that you are about to dance with your father or other important announcements. By using wireless speaker technology, it is easy to tie multiple areas together.
Thinking that there should be a designated quiet area is not a wise idea. By using multi-zones wireless speakers, you can have volumes set appropriately for all areas but still allow everyone to hear your DJ's announcements. Yes, grandmother can still hear what is going on without being overwhelmed. With the new digital wireless systems, we can reach a couple of hundred feet in distance.
2
Too many toasts?
Too many toasts? Let me tell you – no matter how important or interesting the toast is – your wedding guests will only have about a ten-minute attention span.

If you have three people talking at your reception, then that's only about three minutes each before guests start getting loud and moving around. They won't be paying attention to anything said after that.

Sometimes you might want a couple of people to do their speeches at the rehearsal dinner v. the reception. Other times, you might want to break up the toast over the course of the evening. Do a couple of toasts before dinner starts, maybe squeeze in one or two between courses or one just before the cake cutting. Does dad want to say a few words? Have him do it before his dance with you.

We've seen as much as 45 minutes of toasts – remember every toast cuts into your dance time. If you start with a typical 2 1/2 hours of dance time, just thirty minutes of toasts bring that down to only 2 hours of dancing.
@djrobalberti #robalbertievents #djrobalberti
3
Rain rain, go away
Rain rain, go away – mother nature is not always so kind here in New England. Maybe it's raining, snowing or too windy. Maybe the humidity or temperature is too high or it's too cold. What about mosquitoes or pollen?

Whatever the case maybe – you need to have contingency plans AND be willing to use them. We've seen brides who insisted that they are married outside and had to postpone or even re-stage the ceremony AGAIN outside once the rain stopped. Your guests don't want to be outside if the humidity is so high that their hair-do is ruined. They don't want to be outside when it's 90 degrees and they sweat through their shirt and jacket.

It's knowing when to accept that inside with air-conditioning is better than sucking the energy out of your guest due to over-heating. This will only guarantee that your celebration will end early or guests will not have the energy to dance like you want them to.
Sometimes you have to give up the idea of being married on the beach or under that tree to guarantee the overall success of your celebration. Plan for rain or other issues and be quick to change plans as needed
4
Lighting is great
Lighting is great, but remember you need to set the right atmosphere for dancing when the time comes. If your facility does not have the capabilities to dim lighting appropriately – this could negatively impact your dance floor. Is it a tented wedding with string lights? Better make sure your lighting vendor has installed DIMMERS. You would be amazed at how much light that bistro light bulbs give off. The same goes for up-lighting – wireless controlled LED up-lighting is a must.

There are many options for lighting at your wedding. See some of the things that we can do for your wedding here.

Wedding Lighting Options
Find The Best Wedding DJ Near You
5
Just Music?
If you think you "just need music" for your reception and not an experienced Master of Ceremony / Event Director & Disc Jockey, you are sadly mistaken. You can have the best playlist ever on your phone but it still won't handle guest requests or the fact that a song you chose cleared the dance floor. "Just Music" won't make sure that your parents are in the room or that your photographer is ready when it's time for the cake cutting.

Blending song to song is an art – your iPhone just can't do it properly. Be sure to hear examples of your disc jockey's vocal and music mixing skills before you hire your wedding entertainment.
*
Bonus
Want to hear examples of great music mixing and proper announcements? MIXCLOUD


Avoid these common wedding mistakes and have the time of your life at your reception.
---
---
#weddinglighting #westernmassweddings #hartfordweddings #ctweddingdiscjockey
Be sure to ask Google, Siri or Cortana one of the following:
Search for wedding DJs in Connecticut
I want to find a wedding DJ in The Berkshires
I want to find a wedding DJ in Hartford Connecticut
---
What Do You Do Now?
Contact DJ Rob today to find out pricing and availability for your upcoming event. We offer wedding DJs, Custom Lighting Design, and Photo Booth Rentals.

Describe your wedding in 3 words so we have an understanding of what you are looking for.
Send us an inspirational image of what you are trying to create for custom wedding lighting.
Tell us the style of music that gets you up and shaking your booty.
Let us guide you through the planning process.

Our stomping grounds are The Berkshires and Hartford CT areas, but we travel from Hudson Valley NY to Boston MA, and Southern VT to the CT Shoreline frequently. Get started today.


Ready To Dance At Your Wedding? Listen to how we keep the dance floor packed at your wedding
---
Read More Blog Articles Like
Avoid These 5 Common Wedding Mistakes
Kelsey + Jose's Wedding at Millwrights Restaurant in Simsbury CT Millwrights draws a very foodie clientele to their unique venue. It's all about the food at these weddings as it was with Kelsey and Jose's wedding. They staged three heartfelt toasts during the multi-course meal. But when it was time to transition down to the…
---