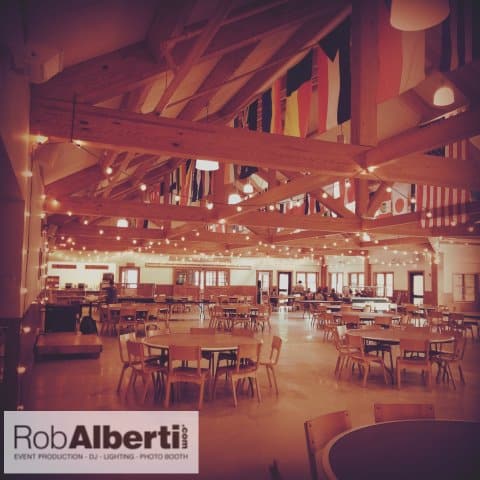 Chimney Corners – Becket MA – Summer Camp Wedding – String Lighting
Sarah & Josh wanted that summer camp wedding experience. They chose Chimney Corners YMCA Camp in Becket MA. When we did our site walk through with Sarah, she wanted bistro string lights throughout the dining commons where their dinner and dancing would be.
We also hung bistro string lights out on the wrap around porch to match and added some string lights to the firepit area as well.
Here are just a few wedding photos from Chimney Corners so you can see their wedding lighting design.
Address for Chimney Corners Camp: 748 Hamilton Rd, Becket, MA 01223