Choosing Your Wedding Music – Creating Playlists For Your Wedding DJ
Choosing Your Wedding Music
Creating Playlists For Your Wedding DJ: It's time to start thinking about what music you want at your wedding reception. Your music choices should reflect both your styles but also consider the musical taste of your guests.
I had a couple recently that wanted to keep all their dance music upbeat and current. No problem! We've done this style of high energy wedding in the past. The only problem was that out of their 150 guests, there were only about 20 under the age of 35. Most of their guests were what we'd call a "sea of grey hair". They were all elderly relatives. We had to rethink what we needed to play to keep the guests entertained that they had invited.
No one wants to drive away all their older guests right at the start of dancing. Yes – you can play more current music, but a skilled wedding DJ will know how to balance keeping your aunts and uncles (as well as your younger cousins and friends) entertained. No Spotify playlist will do that for you.
---
---
Wedding Playlist All Genres
On the other hand, we had an older couple that wanted an 80s Dance Party for their intimate 60-person Thursday night wedding and it was a total success!
There is a reason you hire a professional wedding DJ/MC and not rely on a $700 Craig's List DJ or a friend to DJ your wedding. Whether it's the best designed Spotify playlist or a DIY wedding DJ – they won't keep your dance floor energized.
As a wedding DJ, we need to read and react to the energy level in your reception. Not only are we watching the activity on the dance floor, but we are keeping an eye on the two of you and where you are, what guests are just sitting down and who is leaving out the door. It's a balancing act to not play too much old or cliche' music and not scaring off grandma by playing Drake too early in the evening.
We just recently provided lighting for a 200 person wedding in the Berkshires. They hired a wedding band out of Boston. I don't think there was ever more than 30-40 guests on the dance floor at a time. There was no energy in the room and their older guests only got up out of their chairs for the Hora. There were no slow songs played the entire night even though there was a significant percentage of older guests in attendance.
It's upsetting to us to watch things like this unfold at a wedding. We know that we would have had more than 100 of these guests on the dance floor the entire night.
Wedding Reception Playlist
So, it's great if you want to create a playlist for cocktails and dinner (send us your favorite Spotify station or link!). What we do recommend is that you spend some time thinking about your "NO PLAY" list and give us 10-15 songs that you really want to dance to. Give us room to do the job that you are entrusting us with – to entertain both you and your guests and to keep your dance floor energized. If you don't trust your DJ to do that – then you probably haven't found the right DJ for your wedding.
What To Put On A Wedding Playlist
Here are some resources to help you get started on your wedding music:
Cocktail Hour and Dinner Music Suggestions
Maybe you're into Yacht Rock , Rat Pack , Motown , an Acoustic Mix , The 80s or need a more Hipster Mix of music. (You can click on each to hear sample Spotify lists)
---
Want More Wedding Music Suggestions?
---
Listen To Some Of Our Dance Mix Sets
Need inspiration for your dance music? Why not listen to some of our different mixcloud dance sets and get ready to dance around your living room! DJ ROB ALBERTI / MIXCLOUD
---
---
Wedding DJ Playlist
Want to keep your guests dancing the entire time at your wedding reception? You will need to keep in mind the variety of ages of your wedding guests. Creating the perfect wedding DJ playlist is not about doing it all ahead of time. It's reacting to the energy level on the dance floor at that given time during your reception. It can't be done ahead of time as there are too many factors that affect your dance floor during the reception. When does the sunset? Have the house lights been dimmed? Is it too hot or too cold? Is something drawing guests' attention elsewhere? Did your photographer need to take a group shot that has pulled 30 people away from the dancing? Did one of your MUST PLAY SONGS clear the dance floor? It's all about that give and take between DJ and the crowd.
Top Wedding Dance Songs Spotify List
---
I Want Wedding Guests To Have The Time Of Their Life
Creating Playlists For Your Wedding DJ
Hear DJ Rob beat mix sets of music here. A smooth transition between songs and choosing the right songs for you and your guests is key. Ready to dance? Listen to a few sample mixes below from DJ Rob Alberti
---
How Do I Share A Spotify Playlist With My Wedding DJ? – Wedding DJ v Spotify
Wedding DJ v Spotify
To share your Spotify list with your wedding DJ:
1. Open your Spotify playlist
2. Press the "…" next to the PLAY button
3. Click SHARE
4. Copy PLAYLIST LINK and email to your DJ

Thinking about doing a DIY wedding and just playing Spotify playlist or having an Ipod wedding? We can help with our DIY wedding rentals.

Learn more about Wedding DJ v. Ipod using the link below.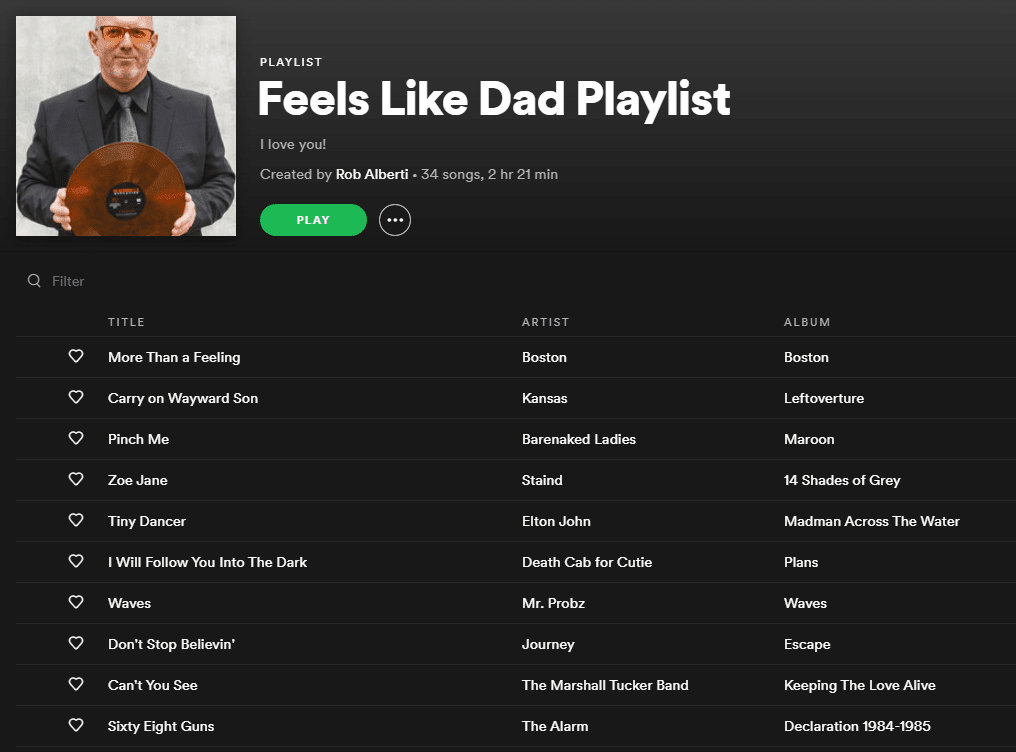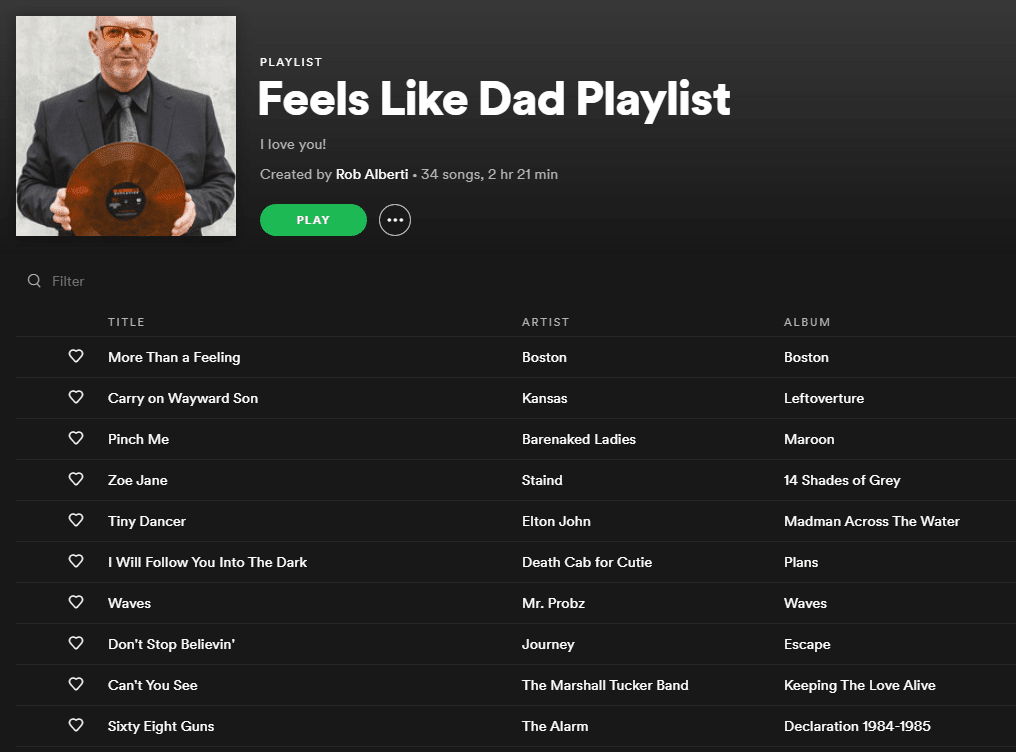 ---
What Do You Do Now?
Contact DJ Rob today to learn about our pricing and availability for your upcoming event.
We offer wedding DJs, Custom Lighting Design, and Photo Booth Rentals.

Describe your wedding in 3 words so we have an understanding of what you are looking for.
Send us an inspirational image of what you are trying to create for custom wedding lighting.
Tell us the style of music that gets you up and shaking your booty.
Let us guide you through the planning process.

Our stomping grounds are The Berkshires and Hartford CT areas, but we travel from Hudson Valley NY to Boston MA, and Southern VT to the CT Shoreline and Newport RI. Get started today.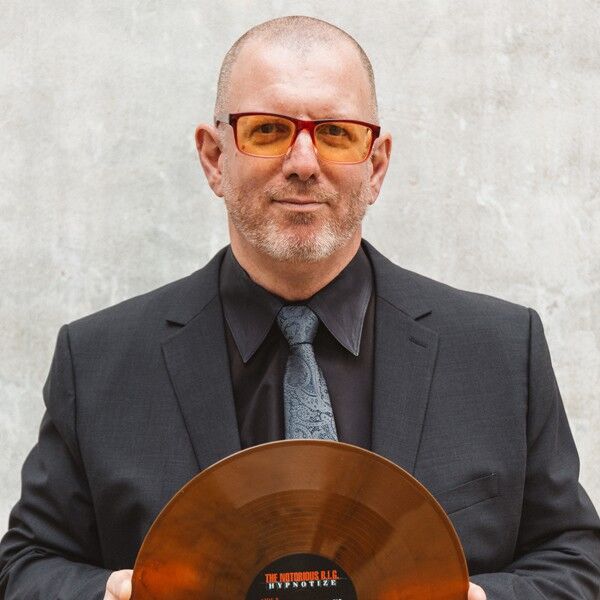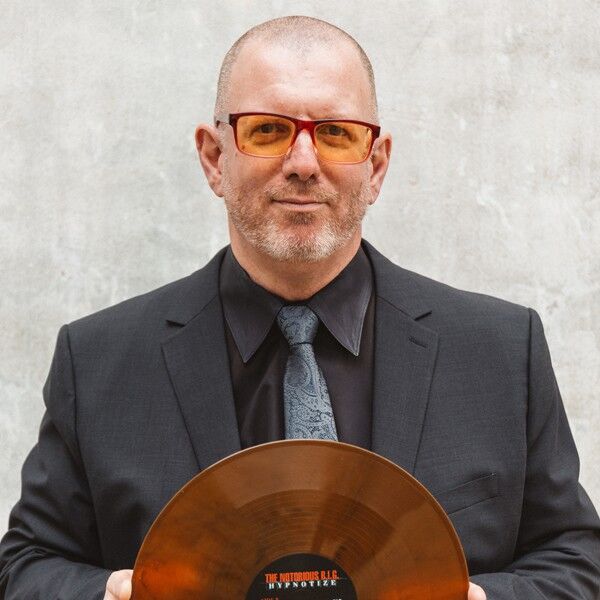 ---
More Blog Posts Like
Creating Playlists For Your Wedding DJ


Fundraisers, Charity Auctions, and Corporate Event Production Services Near Me Fundraisers, Charity Auctions, and Corporate Event Production Services Near Me: We provide a personalized experience for all our corporate clients planning small to medium charity auctions, fundraisers, and corporate galas. With a wide range of event production services, AV rentals, and professional event lighting options….
---