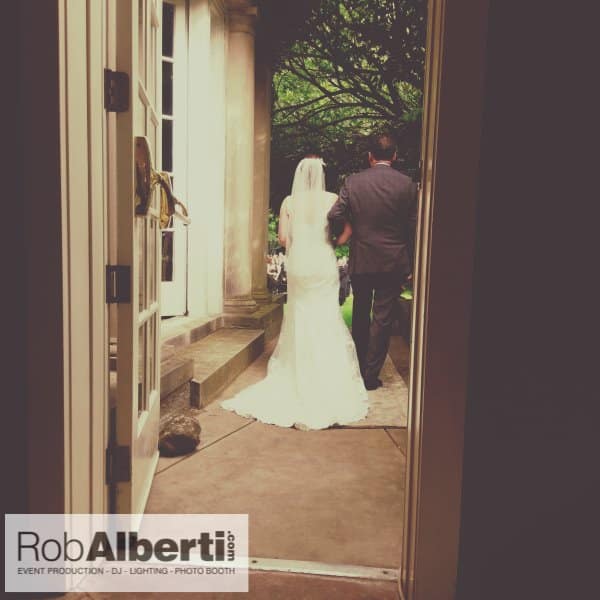 Colleen + Phil – The Lord Thompson Manor – Thompson CT Wedding DJ
When Colleen & Phil reached out to me to DJ their wedding, Phil let me know he was a big Galantis fan and I knew we were going to have fun with their wedding planning. The venue and it's outdoor social hour area and decor was amazing. The food was also well above par for wedding venues. The staff was very attentive.
I had some reservations as we knew from past events that The Lord Thompson Manor has a strict structure that DOES NOT WORK for proper flow of events. They wouldn't allow us to put remote speakers either in the 4 dining rooms nor outside due to noise ordinance (so no one outside can hear announcements or music when the doors are closed)
At The Lord Thompson Manor, they do toasts right as the couple exit from their ceremony. They don't allow grand entrance or first dance until AFTER DINNER. All of which makes for an awkward flow for guests. (You should have heard the sighs of relief as guests poured inside for air conditioning after multiple toasts in the hot sun!)
I let Colleen and Phil know about these concerns and we designed a proper flow for their event. Unfortunately, when they went back to The Lord Thompson Manor, they forced them back into their bizarre structure of events. Why even do a grand entrance after you've been mingling with your guests for hours (Guests arrived around 4:30 and we didn't do grand entrance until after 8pm)? Everything was just odd with cake cutting after parent dances instead of immediately kicking off dancing.
A wedding venue might have suggestions for your flow of events, but remember, they are trying to do things to make it EASIER ON THEM and not BETTER FOR YOU and the flow and energy of your party. That's where our 25+ years of experience as wedding DJ/MC comes into play. Also – remember – YOU are in charge and if you want to do things out of order or in a unique way – they should not stop you.
Can you believe that the banquet manager at The Lord Thompson Manor tried to STOP ME from going and lining up the bridal party for grand entrance? She said she would do it off of her handwritten sheet (Which was of course different than the neatly typed version that I had approved with our client). No, in order for me to do my job as MC, I need to review name pronunciation one last time with everyone before I get on the mic. I've also had venues try to do this in the past and they've put the couples in the wrong order or switched guy/girl left to right. (Hint – ladies hold the gentlemen's LEFT arm so they are closest to his heart and so his RIGHT sword arm is free)
It was a fun wedding and people danced, but it was so spread out and broken up that we lost many guests to the outside area and there was no way to draw them back in as they literally could not hear anything I played or said on the mic. This wedding could have been so much better with a higher energy level if we had:
Not done ceremony microphone from their $300 House PA and used our state of the art digital microphones (3) and PA so everyone could have heard their emotional exchange of vows.
Let the couple exit ceremony as normal and get guests INSIDE instead of holding them hostage in the heat for toasts
Staged grand entrance, toasts and first dance at the end of cocktails and then done a short dance set with everyone and then sent them to eat in the 4 separate dining rooms
At the end of dinner, brought people back out to the center room for cake cutting, then parent dances and right into open dancing
The Lord Thompson Manor
Address: 286 Thompson Hill Road, Thompson CT
One of the most beautiful wedding venues in CT with so much character that we've been to – it's just not right for couples looking for a high energy dance party at their wedding unless they allow for outside music/PA and allow you to structure your day to maximize dance time and energy at your wedding.
Introduction Song: Galantis – True Feelings
First Dance: Custom Provided Track
Colleen & Dad: The Girl You Think I Am – Carrie Underwood
Phil & Mom: It Happened In A Heartbeat – WMC
Cake Cutting: Gold Dust – Galantis
Last Song: Written In The Scars – Galantis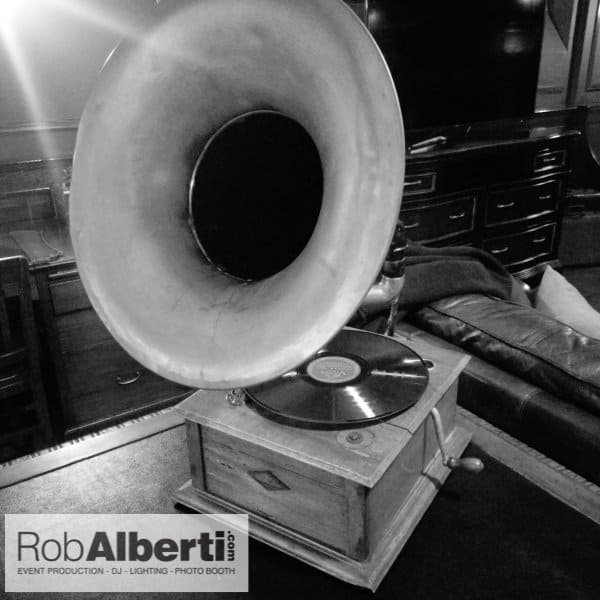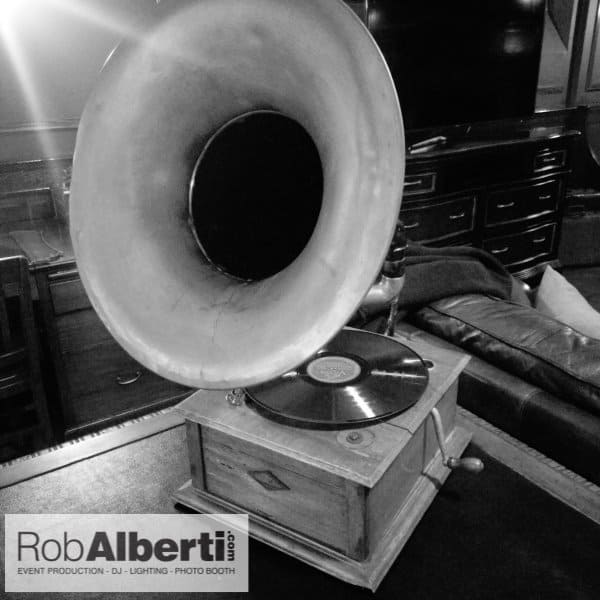 Hear What Your Wedding Might Sound Like With One Of Our Luxury Wedding DJs

Fundraisers, Charity Auctions, and Corporate Event Production Services Near Me Fundraisers, Charity Auctions, and Corporate Event Production Services Near Me: We provide a personalized experience for all our corporate clients planning small to medium charity auctions, fundraisers, and corporate galas. With a wide range of event production services, AV rentals, and professional event lighting options….
Continue Reading
What Do You Do Now?
Contact DJ Rob today to learn about our pricing and availability for your upcoming event.
We offer wedding DJs, Custom Lighting Design, and Photo Booth Rentals.

Describe your wedding in 3 words so we have an understanding of what you are looking for.
Send us an inspirational image of what you are trying to create for custom wedding lighting.
Tell us the style of music that gets you up and shaking your booty.
Let us guide you through the planning process.

Our stomping grounds are The Berkshires and Hartford CT areas, but we travel from Hudson Valley NY to Boston MA, and Southern VT to the CT Shoreline and Newport RI. Get started today.