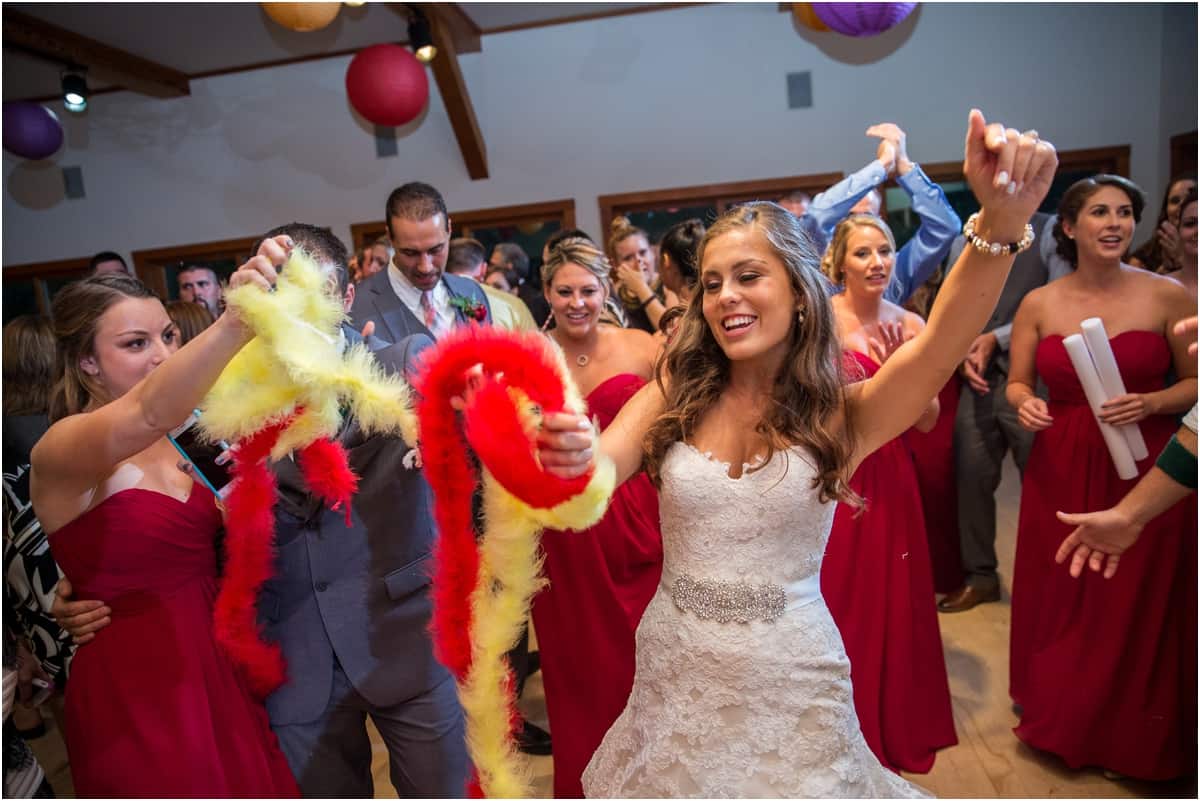 Looking For A Connecticut Wedding DJ – Hartford – New Haven – Simsbury
Looking For A Connecticut Wedding DJ
Looking for a Connecticut Wedding DJ? Rob Alberti has been a wedding dj in the Hartford CT area for more than 25 years. Being a wedding disc jockey requires a different set of skills compared to a club DJ or radio disc jockey. A club DJ really just plays music. They don't make announcements and are not skilled at being a wedding DJ/MC. The radio DJ can read off a script, but they don't know how to read a crowd or keep your wedding guests dancing. You see – very different skills are required from your Simsbury Connecticut Wedding DJ.
What goes into being a skilled Hartford Connecticut Wedding DJ? a wedding DJ must have years of experience with many styles of weddings and wedding music. Playing music at a wedding is not the same as playing just Top 40 music. Your New Haven Connecticut Wedding DJ must be well versed in all styles of music.
The Riverview – Simsbury CT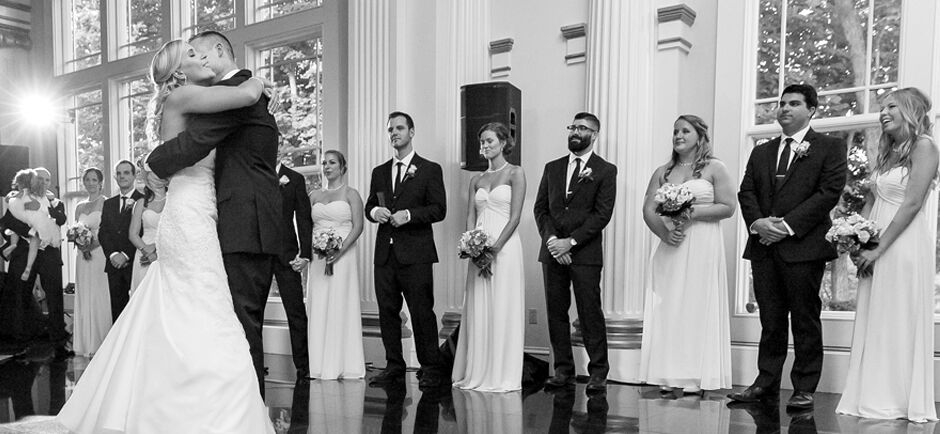 ---
---
Looking For A Connecticut Wedding DJ
Read More Here
Maybe you need some classic Irish tunes at your Saint Patrick's Day themed wedding or a collection of Rat Pack music during dinner to keep your older Italian guests happy. Your Middletown Connecticut Wedding DJ has to be able to engage all your wedding guests no matter what their age is.
Remember to consider all the different backgrounds of your wedding guests, your family traditions and your personalities when choosing a New London Connecticut Wedding DJ. There are ethnic traditions, religious considerations and don't forget the parents of the bride – they all come into play when figuring out what is important from your wedding DJ.
---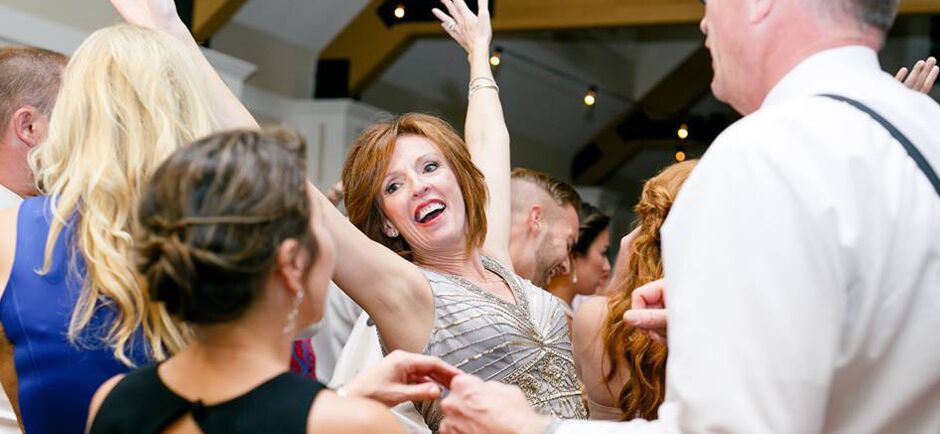 ---
I've seen wedding DJs from Connecticut with huge club-like dance lights. Maybe they have two large TV screens that they bring. I've seen wedding DJs who rely on karaoke or sing at weddings. Or are you more in tune with a black-tie affair for your Avon Connecticut Wedding DJ? Finding the right DJ for your wedding is more than just picking the first DJ you find on Google or The Knot.
---
"From start to finish, Rob was warm and funny (taking the stress out) and still professional. All the details matched up to what we discussed, and the photo booth was a big hit with our crowd. The dance floor was almost always packed, and if there ever was a lull, Rob and his team knew exactly what to play to get it back to "bumpin". Would highly recommend to anyone wanting a professional DJ to make your day special."
---
Over the past few years, Rob Alberti's DJ Service has done many custom lighting jobs for weddings where they were not the North Stonington Connecticut Wedding DJ of choice. We were given a unique view into other area Wedding DJs. At Rob Alberti's DJ Service, we have 11 wedding DJs on staff. We are always looking for polished DJs to hire and expand our DJ staff. Unfortunately, in the span of nearly 100 weddings where we just provided lighting, we only saw 1 Connecticut Shoreline Wedding DJ that we would have even considered into our apprentice Wedding DJ program. Even our wedding lighting technicians and wedding photo booth attendants can quickly spot wedding DJ weaknesses.
---
Gershon Fox Ballroom – Marquee Events – Hartford CT
"Tony Simmons was our DJ, and we also had a photo booth. They were fantastic, really polite and enthusiastic staff who totally listened to us and respected what we wanted from start to finish. Nothing cheesy or annoying at all, and everybody loved the music! Tony took care of everything, and we had no problems at all. The photo booth attendant was really great, really fun and friendly. Loved it!"
That does not mean that there are not some great Simsbury CT Wedding DJs available for your wedding entertainment needs. It just means that there is more to finding a great wedding DJ than reading a couple wedding wire reviews and comparing Hartford Connecticut Wedding DJ Prices.
Let's be serious – choosing a New Haven Wedding DJ based on price will just guarantee that you get a cheap DJ. If you were a great wedding DJ, why would you charge 1/2 or less than another wedding DJ of equal skill and value? I've never heard of anyone going into their bosses' office on Monday morning and saying – "hey, I am not as good as my co-worker, so can you cut my salary?". Nor would you expect if you were a great Doctor or Lawyer that you would charge 1/2 the normal and customary rate of your counterparts.
Looking For A Connecticut Wedding DJ
Middletown, Avon, Simsbury and New London Areas Of CT
A Middletown Connecticut Wedding DJ that charges $800 for 5 hours must not be as good as an Avon Connecticut Wedding DJ charging $1600 for the same time span, right? It doesn't make any sense any other way.
The same goes for a Simsbury Connecticut Wedding DJ who charges $1600 for 5 hours of DJ Service and throws in FREE wedding ceremony music and FREE up-lighting. If their counterpart New London Connecticut Wedding DJ charges $3000 for 5 hours of DJ service, separate ceremony system and up-lighting. Something smells fishy. How can these two wedding DJs be the same? Something has to be different – is it their DJ gear? Their lighting? Their skill level as a wedding MC? Maybe it's their experience level? The only thing that is certain – if you were a guest at both these weddings – you would walk away clearly seeing, hearing and experiencing a completely different wedding reception.
CT Barn Wedding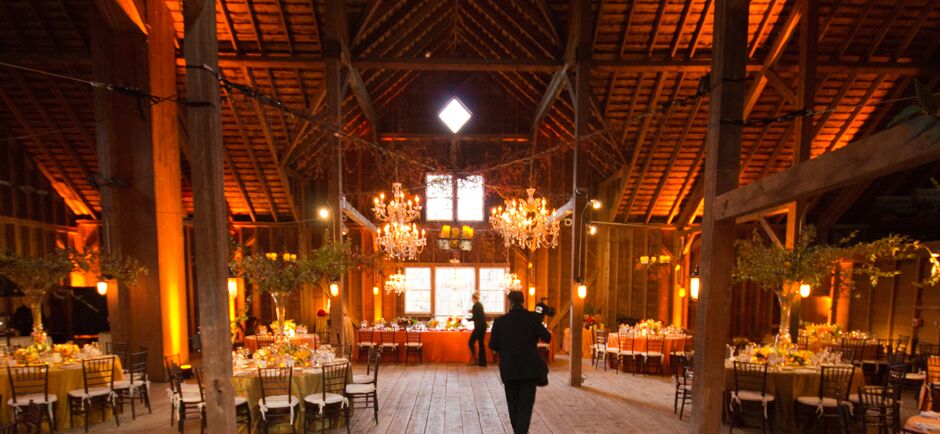 Have you been to a wedding reception lately? What do you remember about it? I always tell our wedding couples that there are three things that guests remember about a wedding. One – they remember if the food was good or bad. It doesn't matter what it was – just the quality of the experience that counts. Two – they will remember the vision of the bride in her gown. No pressure there. Three – they will remember if your North Stonington Connecticut Wedding DJ kept everyone dancing or if everyone left soon after dinner because your Connecticut Shoreline Wedding DJ sucked and did not keep your wedding guests engaged. Everyone wants happy guests with tired feet at the end of their wedding. Don't you?
---
"Robert Alberti was who we chose for our wedding and we are so glad we did! He was friendly and personable at the first meeting and dj Jesse was wonderful and was able to incorporate all the last minute details we wanted to include in the reception. Everyone commented on how awesome the music was and he really made the day perfect. Thank you for making our special day wonderful!"
---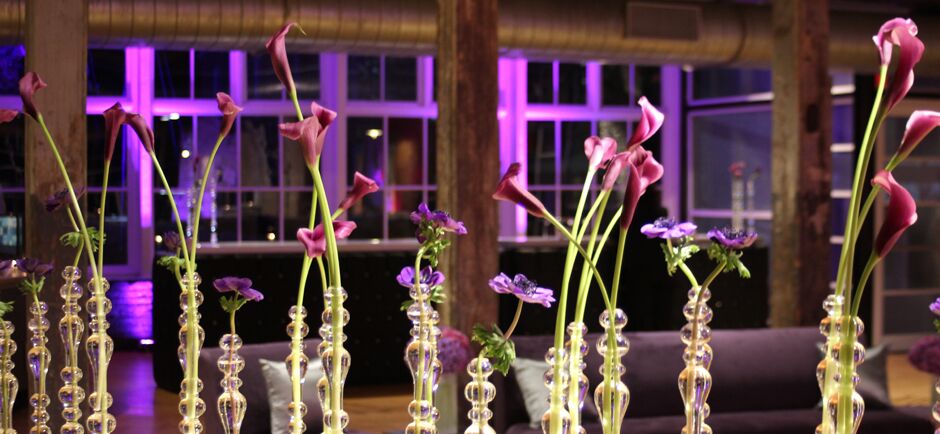 At Rob Alberti's DJ Service, we have provided lighting for many wedding bands. Wedding bands are not cheap. Spending between $7,000 – $12,000 on a wedding band in CT is not out of the question. The thing I can't understand is – many wedding bands will get 30 of your 200 guests up and dancing at a time and they think that's a great party. As a Hartford Connecticut Wedding DJ, if I only had 30 of 200 guests up and dancing, I would go home thinking I was a failure. As a Middletown Connecticut Wedding DJ – my goal would have been met if only your elderly guests in wheelchairs and walkers were the only ones sitting. We want EVERYONE UP AND DANCING at your wedding reception.
---
Check Out This Highlight Video Of Some Of Our Past CT Weddings
---
---
As a New Haven Connecticut Wedding DJ – when we provide photo booth, up-lighting or even wedding ceremony music and microphones, we don't show up with just DJ/MC as staff for your wedding. For many situations including providing multiple sound systems for the ceremony, social hour and dancing – we would have a DJ assistant. Our wedding photo booth rentals come with 1 or 2 staff members based on the number of wedding guests and if we are creating your keepsake wedding scrapbook. Looking for up-lighting? That would be an additional staff member from your Avon Connecticut Wedding DJ. At Rob Alberti's – there are no shortcuts.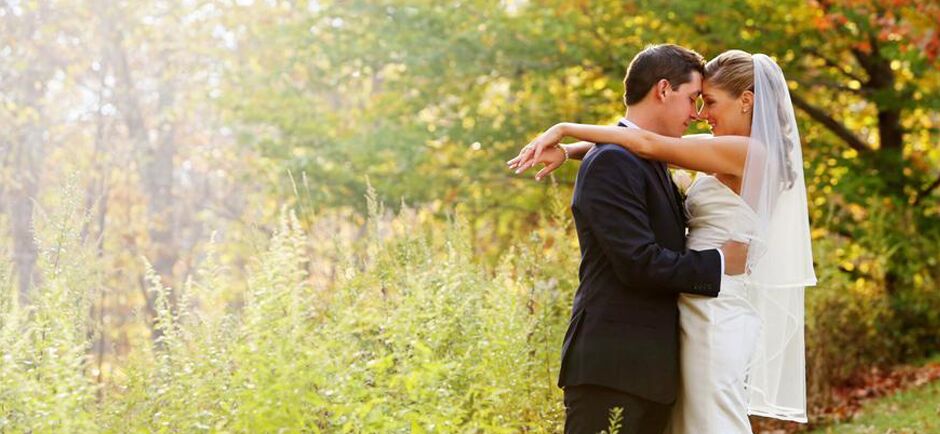 If you are a Simsbury Connecticut Wedding DJ just starting off – where do you get your music from? Itunes? Youtube? Other illegal music sources? How can you possibly acquire enough music variety to satisfy all your wedding guests music requests and your custom music playlist? All Rob Alberti's Wedding DJs have been building their music libraries for years. You see, even with just a small music library of 60,000 songs (worth say $1 each) – it is a huge financial investment on the part of your New London Connecticut Wedding DJ. Nothing can compare to a professional DJ music collection – all our music is RADIO EDITED for content (no swears to scare your grandmother), we have a huge music library from classic oldies, ethnic favorites, and today's music. Our professional music subscription ensures we have LICENSED copies of the music that we play. That is not the case when your music is from Itunes, Amazon or Youtube. (Getting caught using unlicensed music is a $100,000/PER SONG fee). If that is not enough to scare your Connecticut Shoreline Wedding DJ into using only legal downloads, I do not know what is.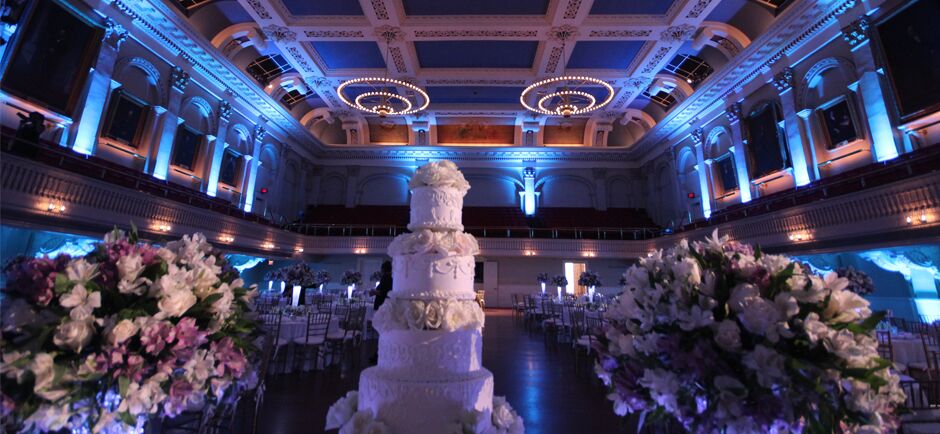 Your New London Connecticut Wedding DJ may have very different quality DJ gear compared to another North Stonington Connecticut Wedding DJ. One pair of speakers is not the same quality as the next. Even within one manufacturer, they may have multiple quality and price point speakers.
---
---
For example, a JBL powered speaker from their entry level might be $350, but something from their professional line in the same size would be $700. Clearly, these two speakers are not made the same and they definitely do not sound the same. Which would you prefer that your Hartford Connecticut Wedding DJ bring for your wedding? The same goes for microphones, mixers, laptops, software and even down to the audio cables that your wedding DJ utilizes.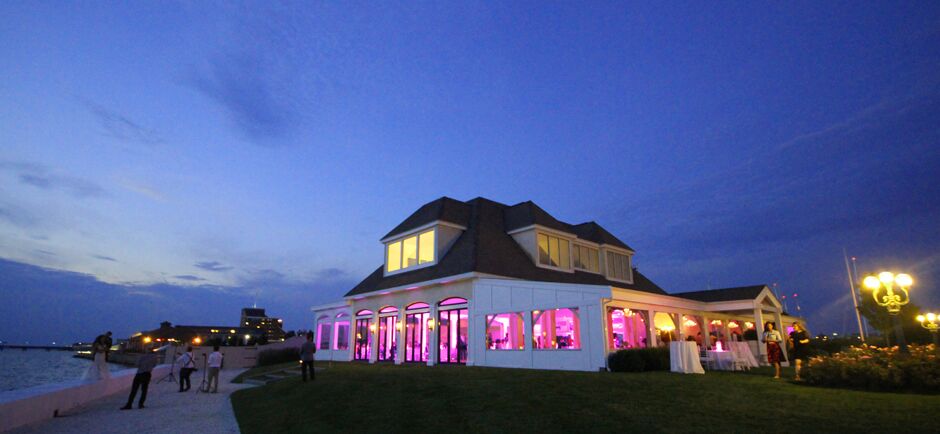 Looking For A Connecticut Wedding DJ – Learn How To Distinguish The Difference
As owner of Rob Alberti's DJ Service, I try to be on the cutting edge of gear with regards to quality and reliability. My main DJ system is probably worth $10,000 or more (not counting the cost of my music collection). Another Craig's list DJ may only have $1,000 worth of gear. Who do you think is going to sound better at your $150/pp wedding? Your New Haven Connecticut Wedding DJ's inexpensive DJ gear might just jeopardize your $30,000 wedding because they did not bring back up gear or were using inferior gear and it failed during your wedding reception.
Knowing the acoustic properties of your Connecticut wedding reception hall and the number of guests will help your Middletown Connecticut Wedding DJ bring the right sized sound system for your wedding. You see – a party with 50 guests in a small back room of a restaurant has very different acoustic needs compared to the full ballroom at one of the larger banquet facilities in CT with 500 wedding guests. One might require a small 12″ pair of speakers and the other might need four 15″ speakers, large 18″ subwoofers and even 2 wireless remote speakers in the back of the room from your Avon Connecticut Wedding DJ.
Wadsworth Mansion Wedding – Middletown CT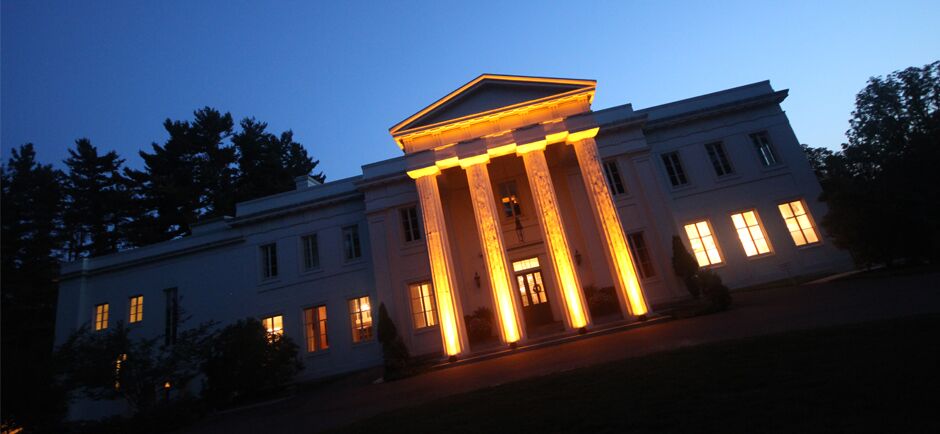 At Rob Alberti's DJ Service – we have a full array of sound systems to perfectly fit your acoustic needs. Don't worry – leave those details to us. That's why we don't just roll up with a Prius to your wedding. Most of our Mid and Top Tier DJs have full-size SUV's, 10′ trailers filled with gear, back up systems so there is never a concern on your wedding day. What do other Simsbury Connecticut Wedding DJ's bring with them? That's something you should ask. Get details in writing. Just because a New London Connecticut Wedding DJ says they will provide the same service as Rob Alberti's at half the price – you know better than to believe that. Would you work for 1/2 the rate as your co-worker and do the same amount of work?
---
---
Before your North Stonington Connecticut Wedding DJ even shows up at your wedding reception, they should have put in 20+ hours of preparation into your wedding plans. What? There are pre-planning meetings with couples to go over name pronunciations, song choices.
The Barns At Wesleyan Wedding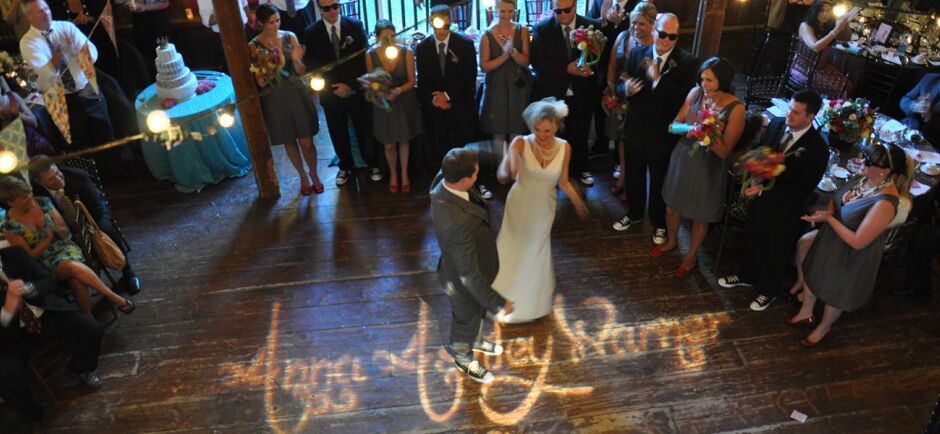 Then your Connecticut Shoreline Wedding DJ should work for hours preparing your music selections for dinner, cocktail hour and dancing. At Rob Alberti's DJ Service – our top-tier DJs will work with you to create perfectly beat mixed high energy dance sets back in our studio. Nothing goes unnoticed or unprepared with a professional Hartford Connecticut Wedding DJ such as Rob Alberti's DJ Service.
Your Simsbury Connecticut Wedding DJ might need to do a site visit with you to your wedding venue and walk through the logistics for your wedding day. Maybe we need to create a timeline for your wedding or sketch out where the electrical outlets are for your custom wedding lighting design.
---
---
Or your Avon Connecticut Wedding DJ might just need time with you going over name pronunciations or custom edited first dance mash-ups with you.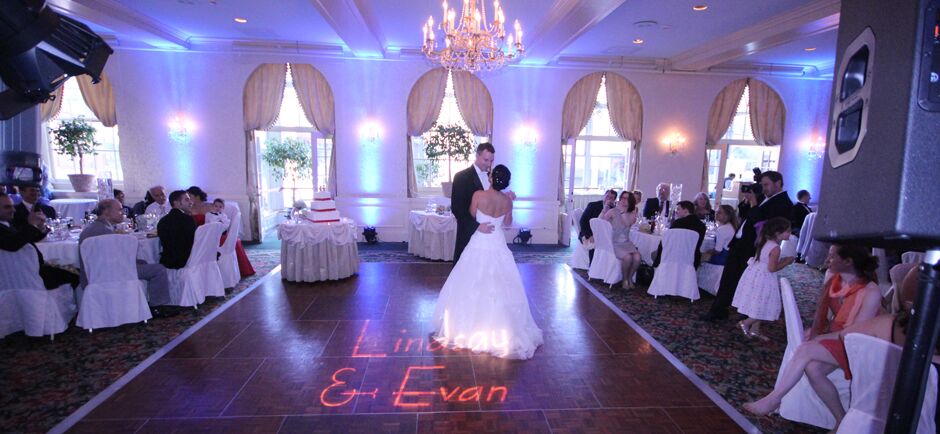 Think you have what it takes to be a great Simsbury Connecticut Wedding DJ? It took me years of practice before I was ever ready for my first wedding. I spent years performing for schools, clubs, birthday parties. My experience at a 10,000-watt college radio station covering three states helped me with my microphone skills. Then, it was national conventions, specialized training and mentoring some amazing DJs across the US that helped me become the New London Connecticut Wedding DJ that I have become. Choose your wedding DJ wisely and have a great time at your wedding.
---
What Do You Do Now?
Contact DJ Rob today to learn about our pricing and availability for your upcoming event.
We offer wedding DJs, Custom Lighting Design, and Photo Booth Rentals.

Describe your wedding in 3 words so we have an understanding of what you are looking for.
Send us an inspirational image of what you are trying to create for custom wedding lighting.
Tell us the style of music that gets you up and shaking your booty.
Let us guide you through the planning process.

Our stomping grounds are The Berkshires and Hartford CT areas, but we travel from Hudson Valley NY to Boston MA, and Southern VT to the CT Shoreline and Newport RI. Get started today.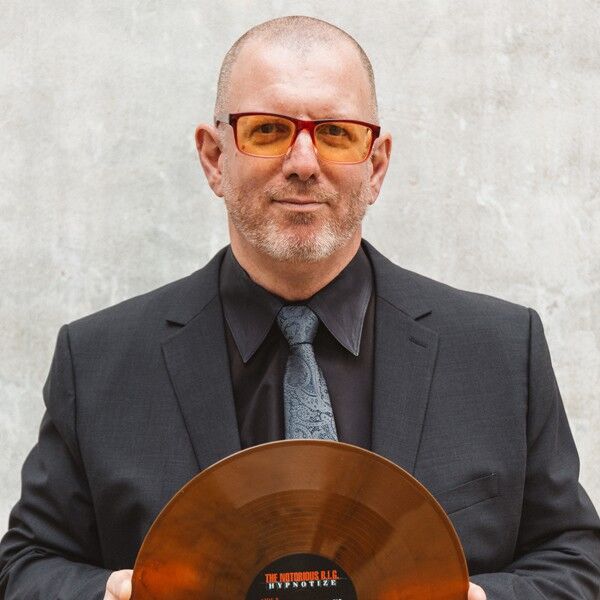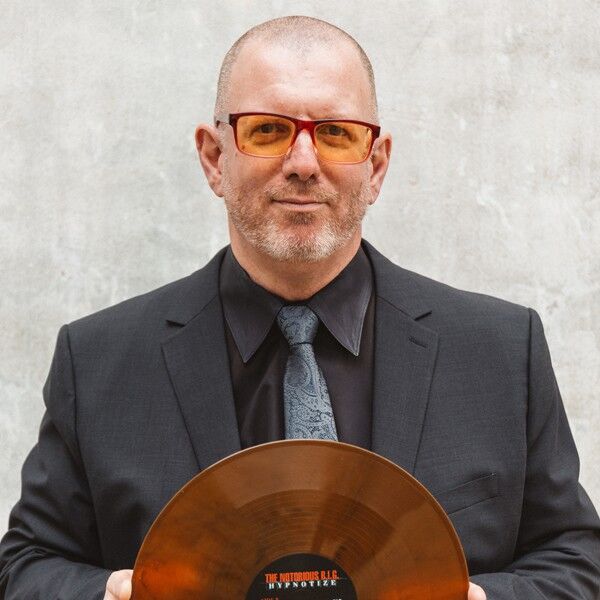 ---
Read More Blog Articles Like
Looking For A Connecticut Wedding DJ


Fundraisers, Charity Auctions, and Corporate Event Production Services Near Me Fundraisers, Charity Auctions, and Corporate Event Production Services Near Me: We provide a personalized experience for all our corporate clients planning small to medium charity auctions, fundraisers, and corporate galas. With a wide range of event production services, AV rentals, and professional event lighting options….
---
[wdi_feed id="1″]