Corporate Event Services: DJ – Lighting – Event Production – AV Rentals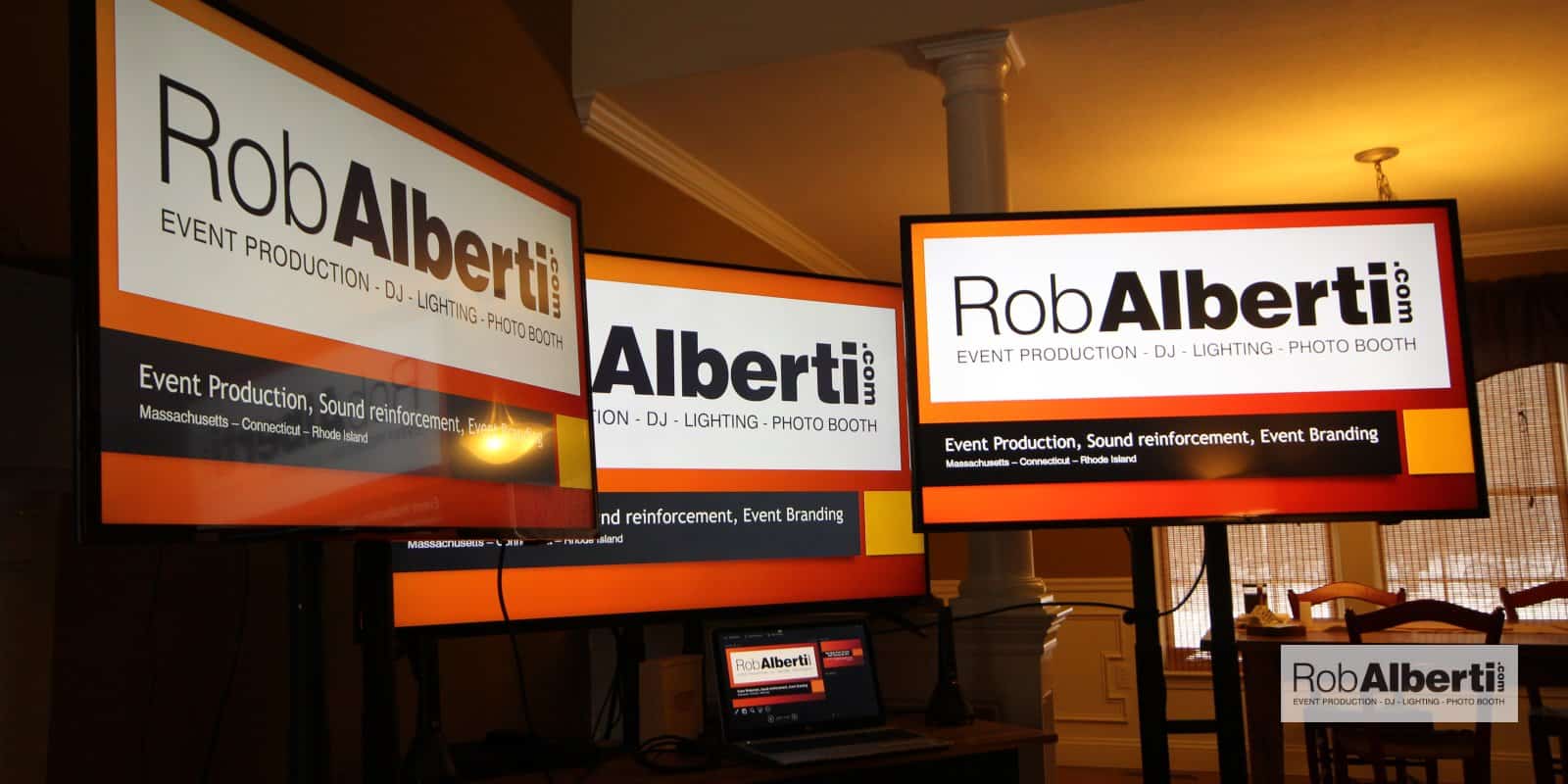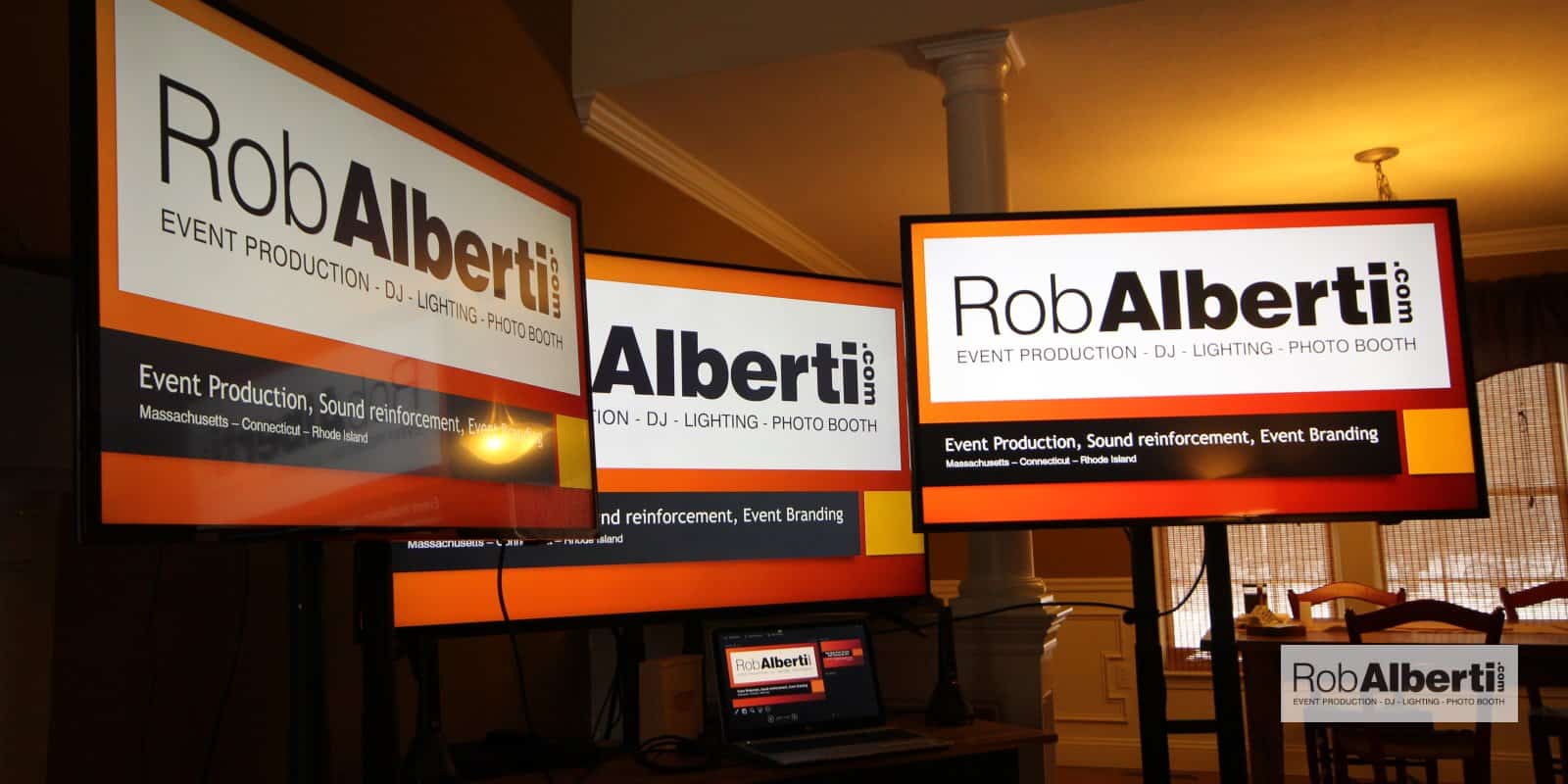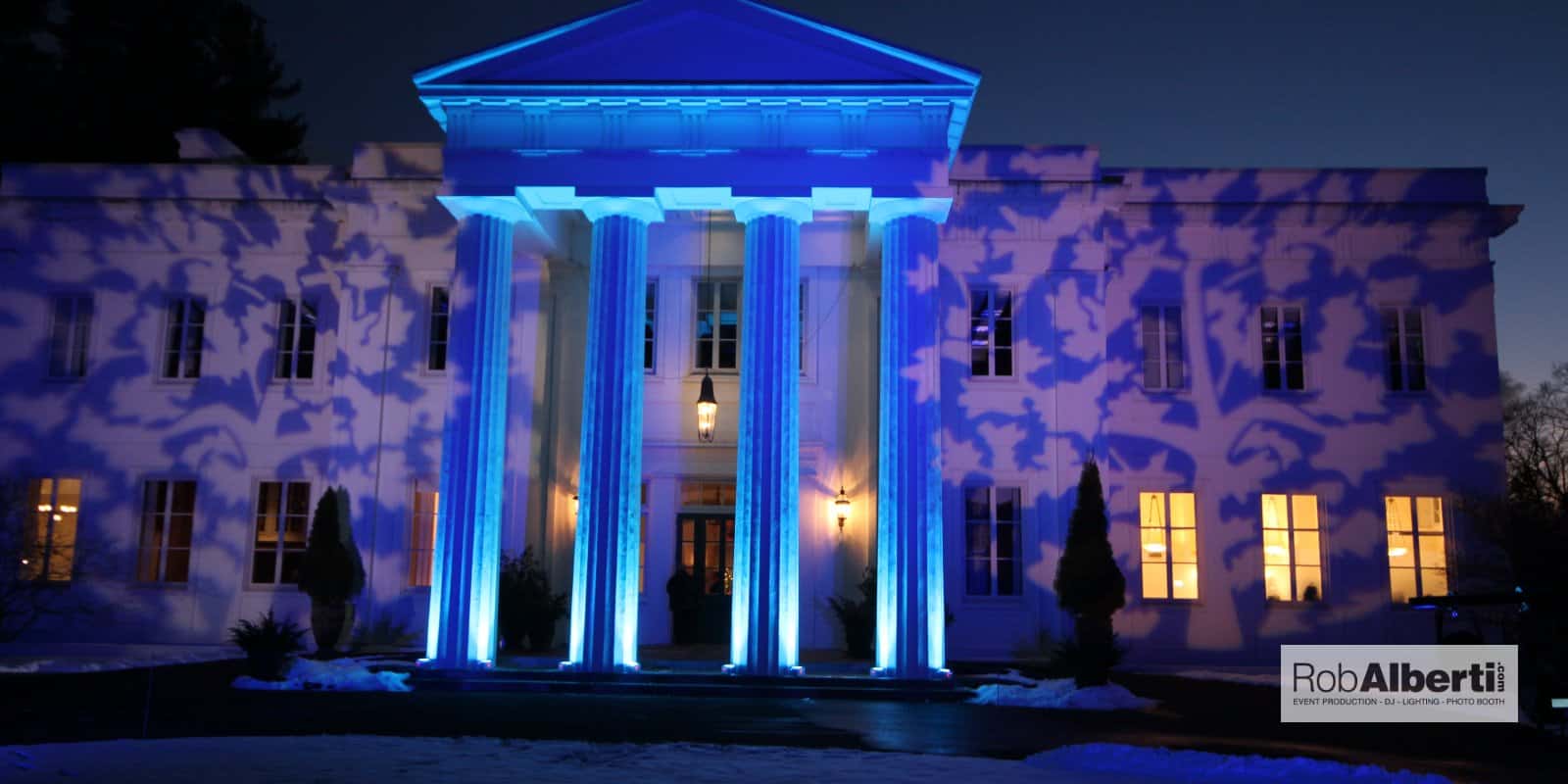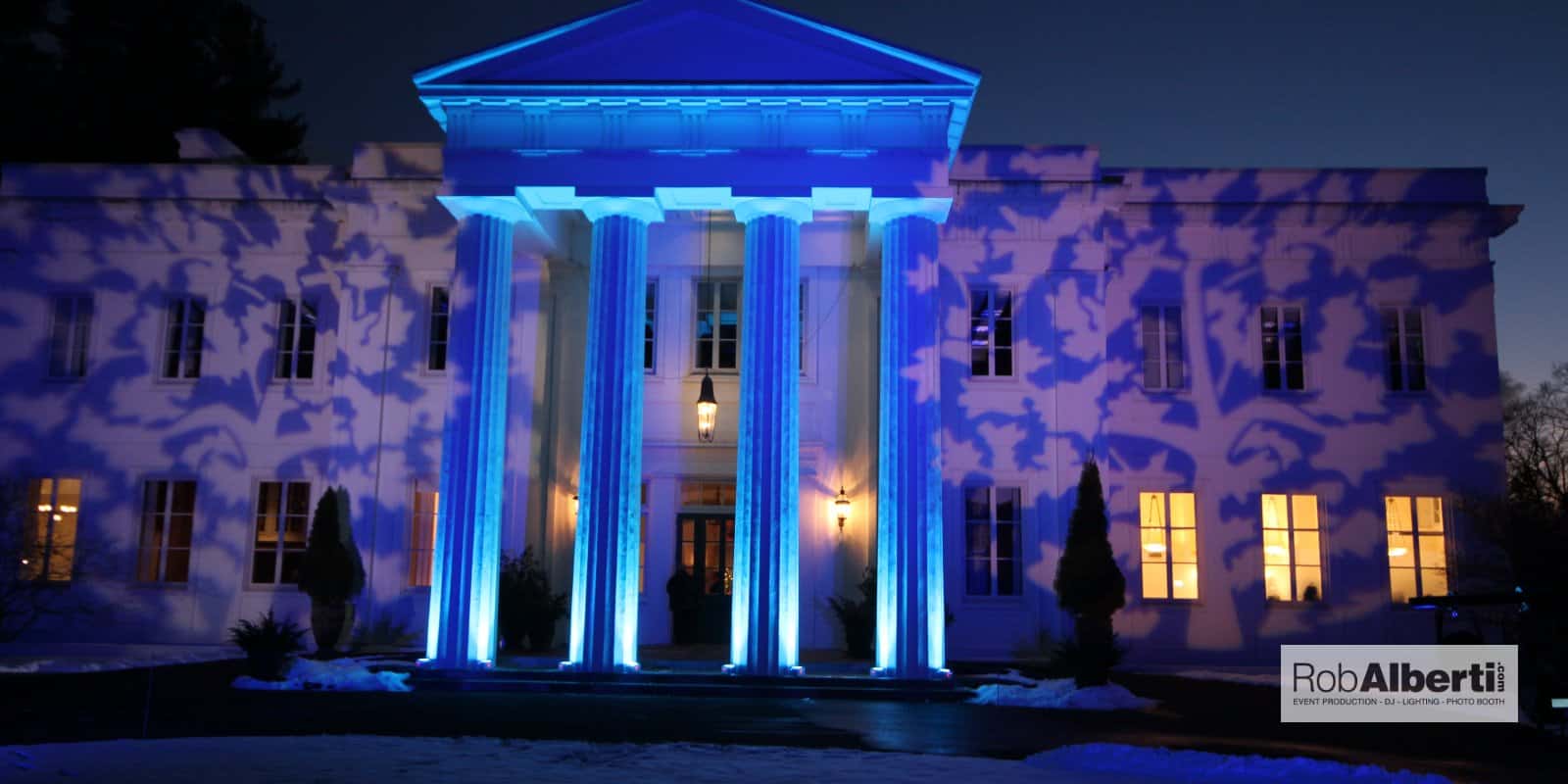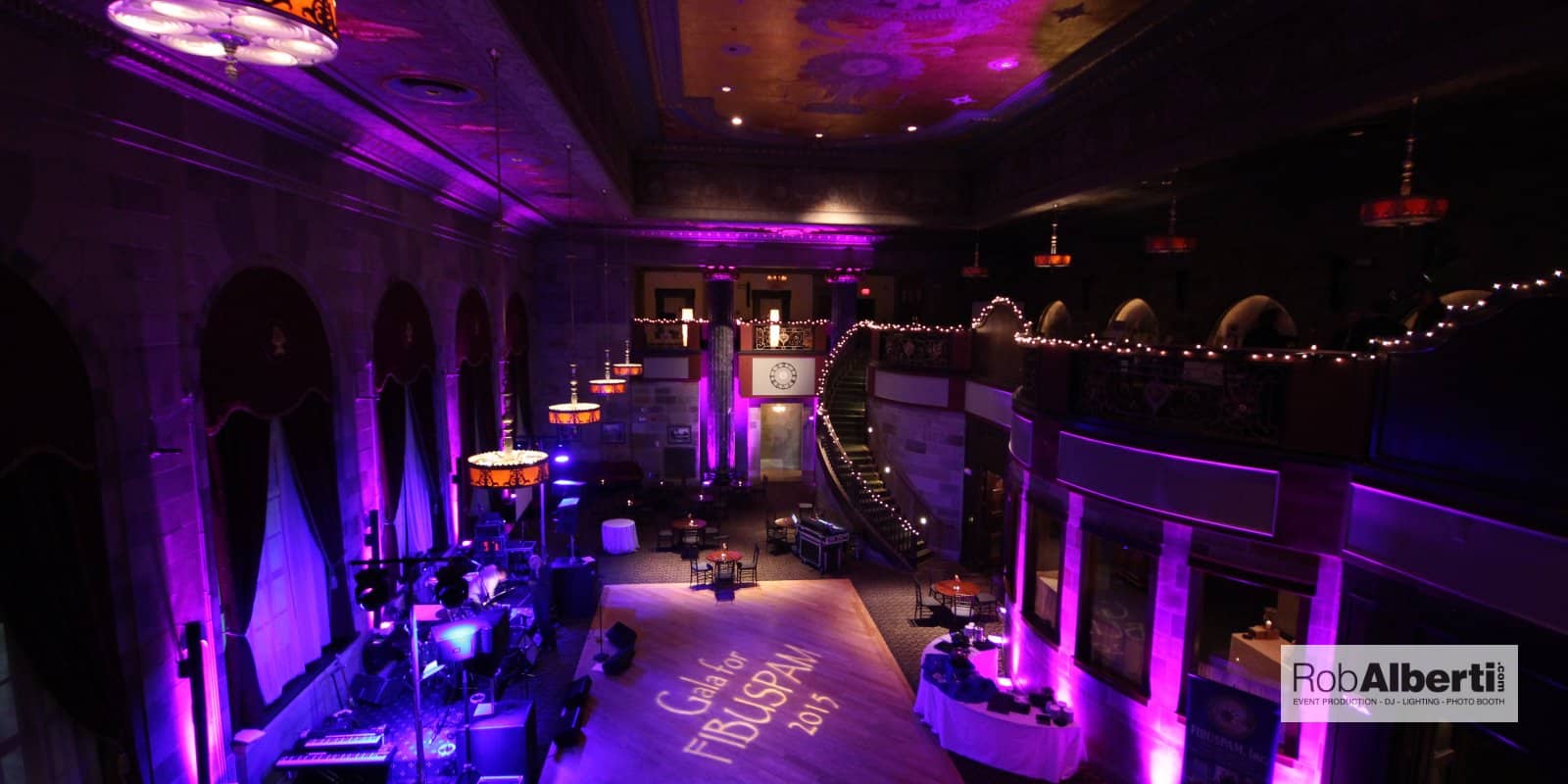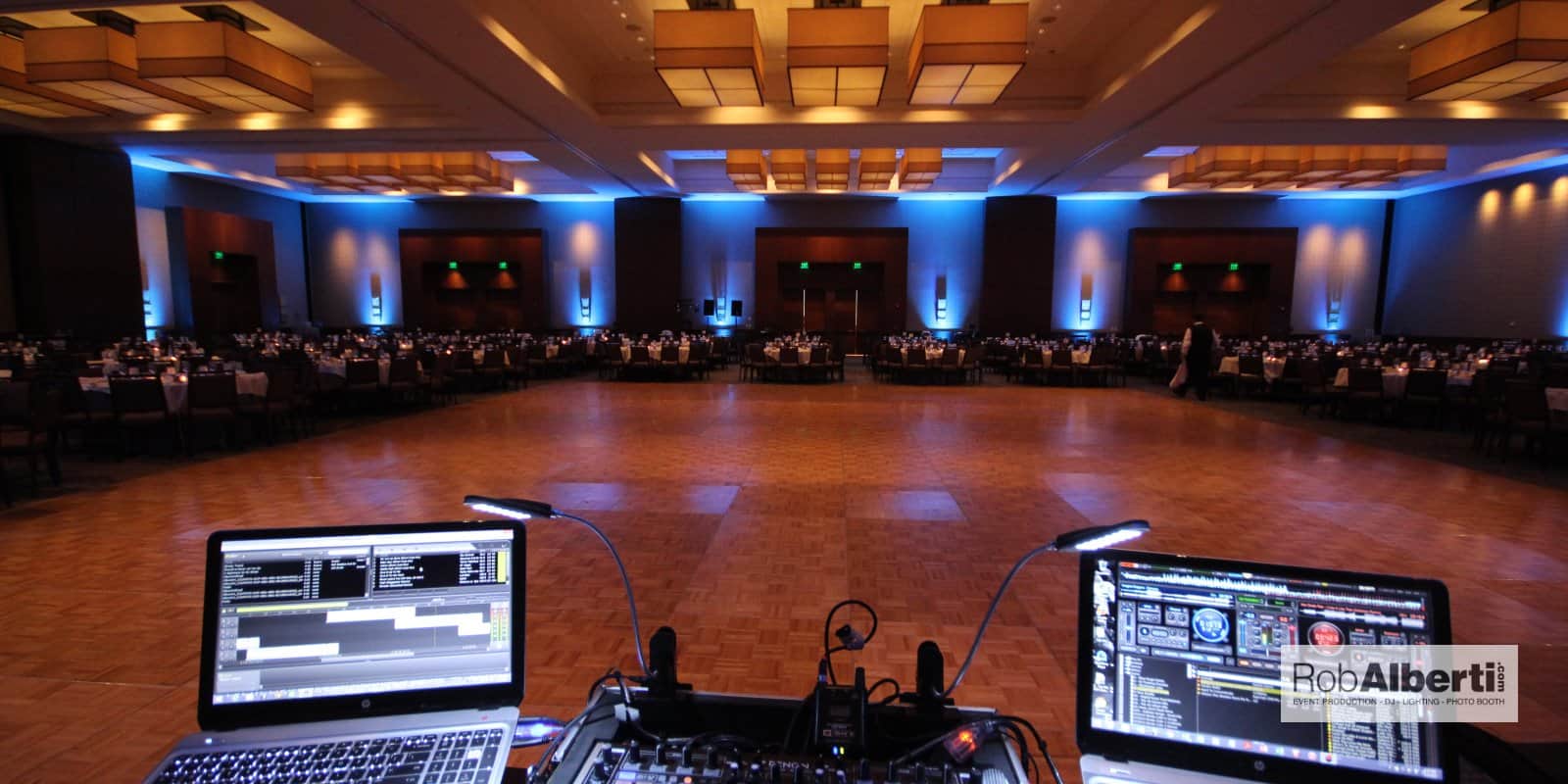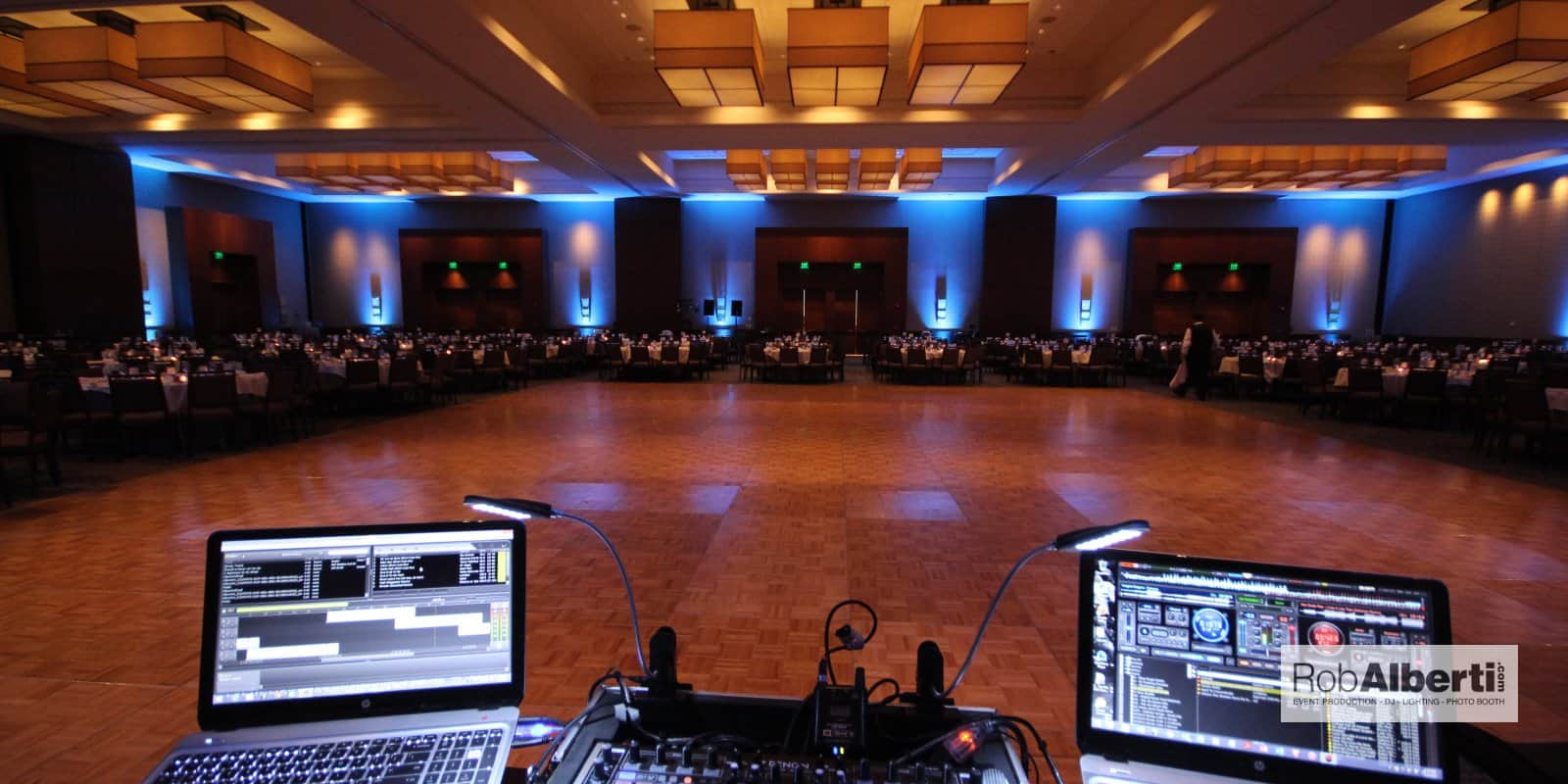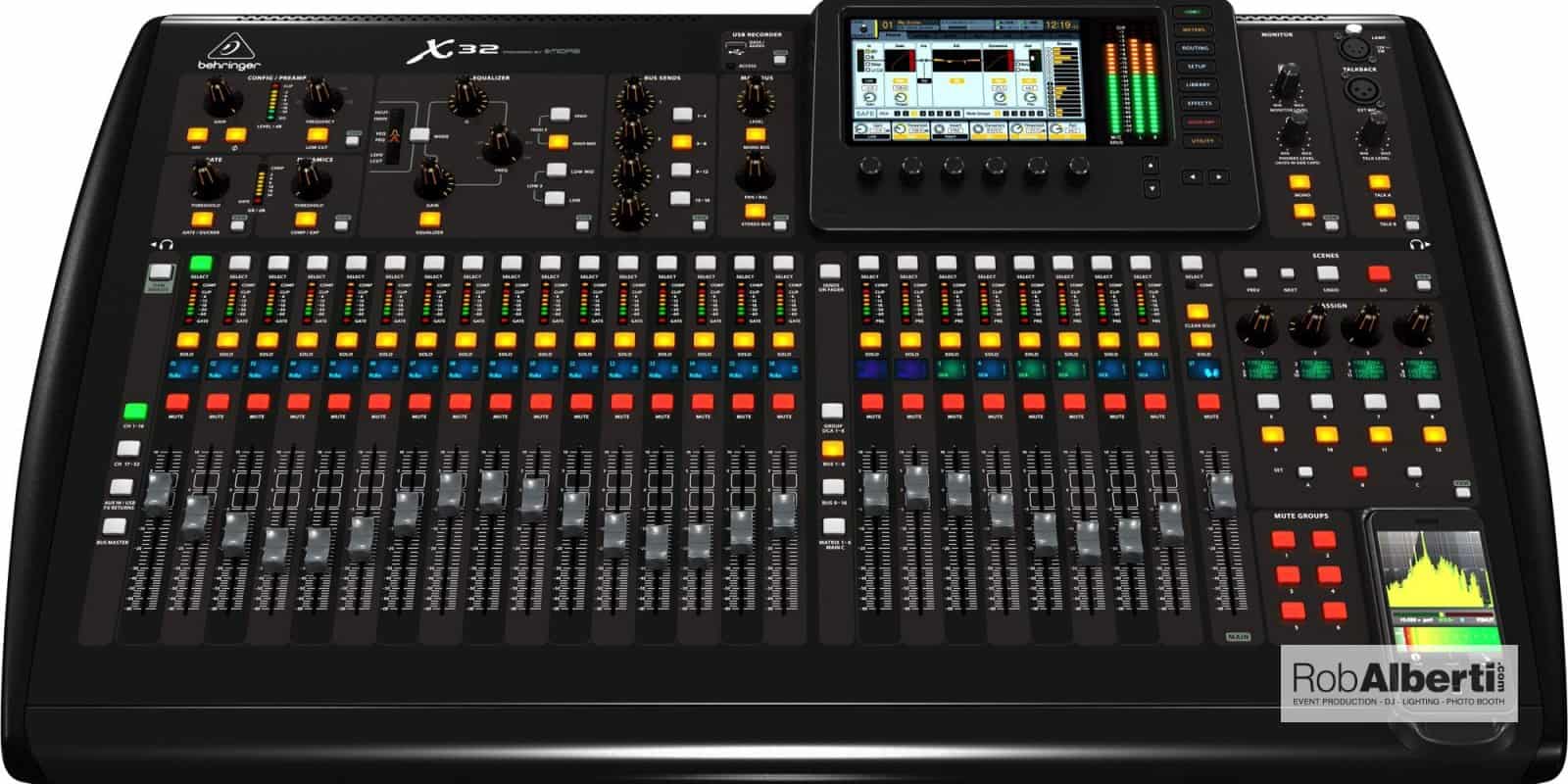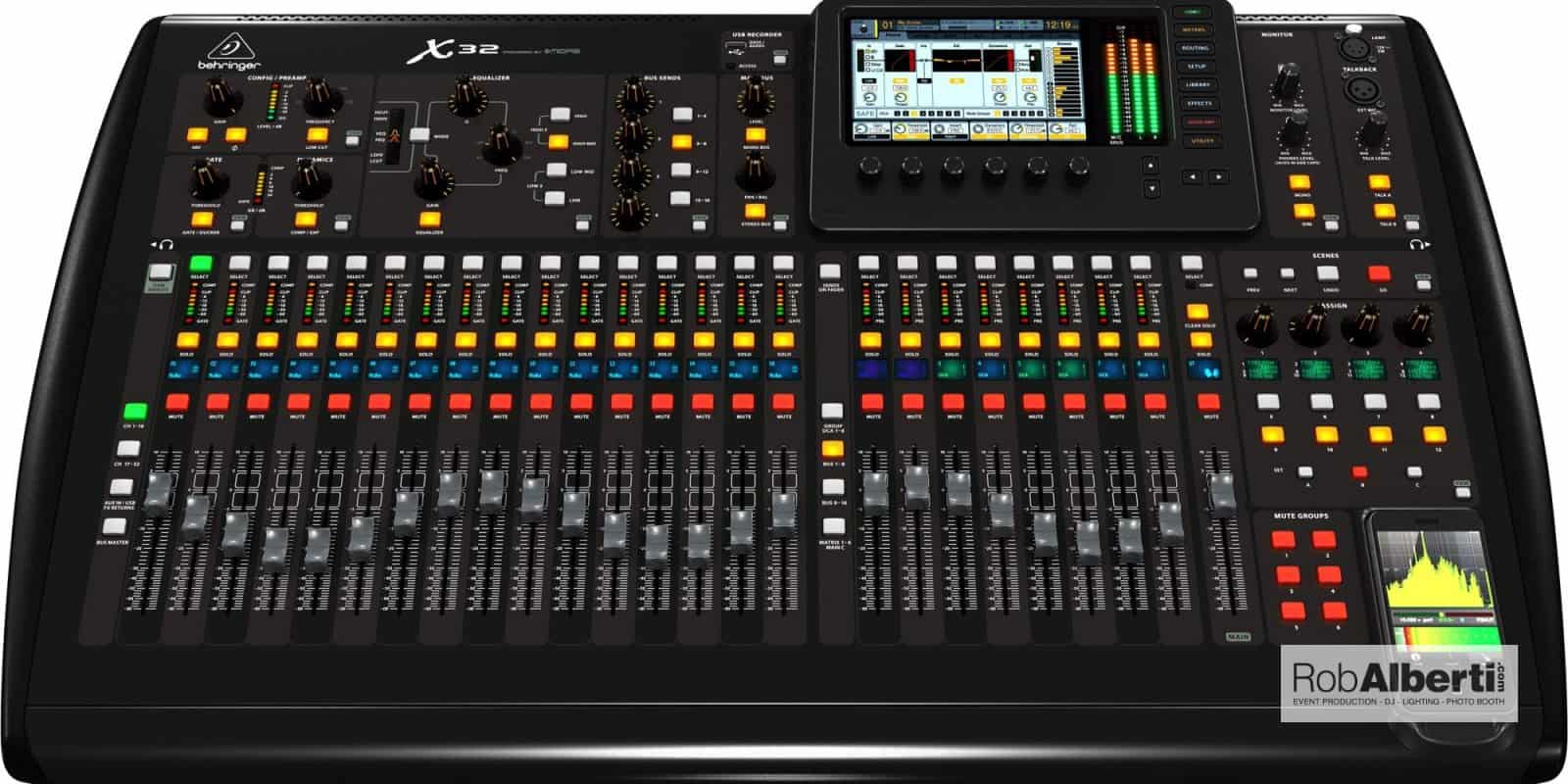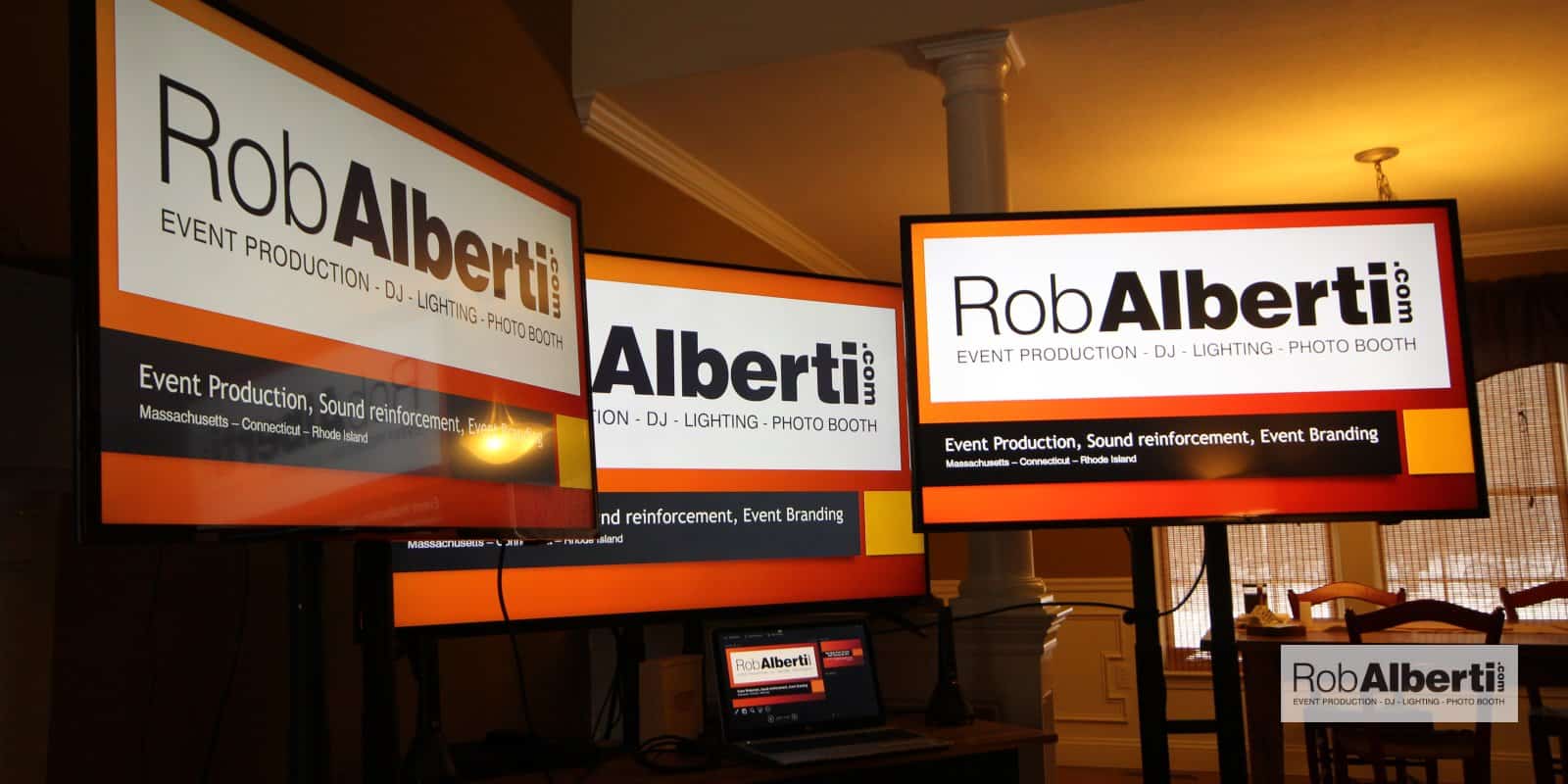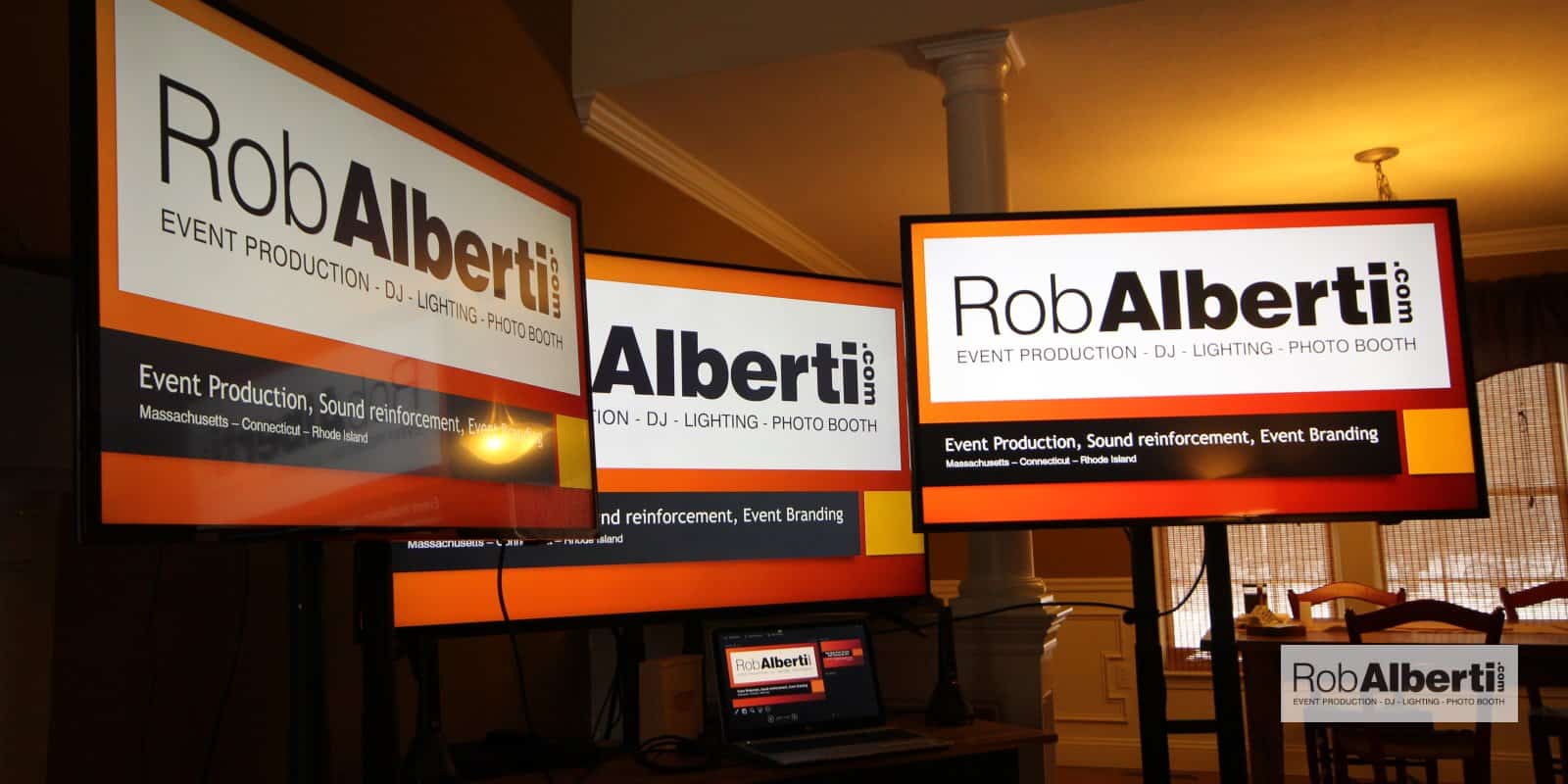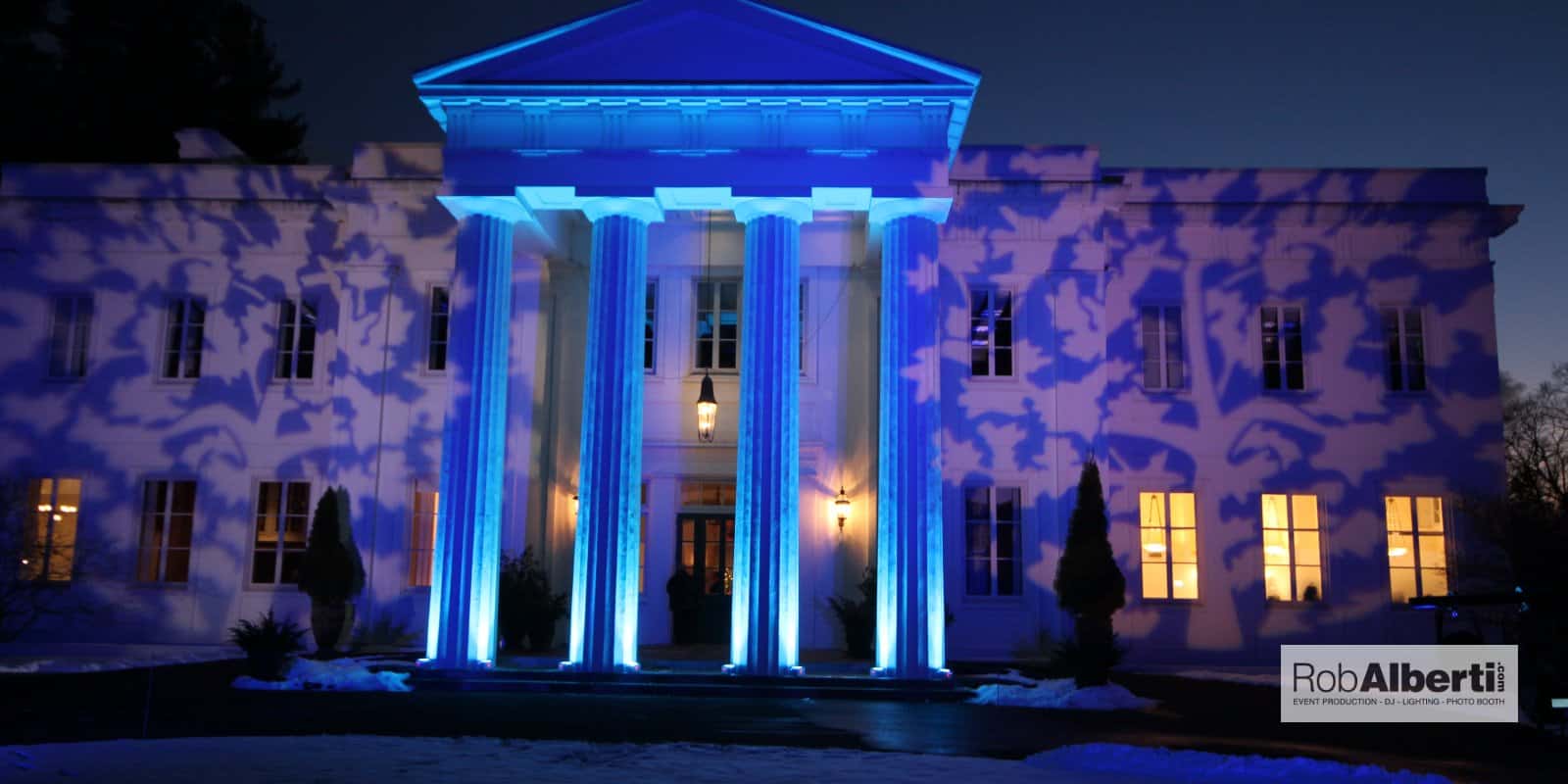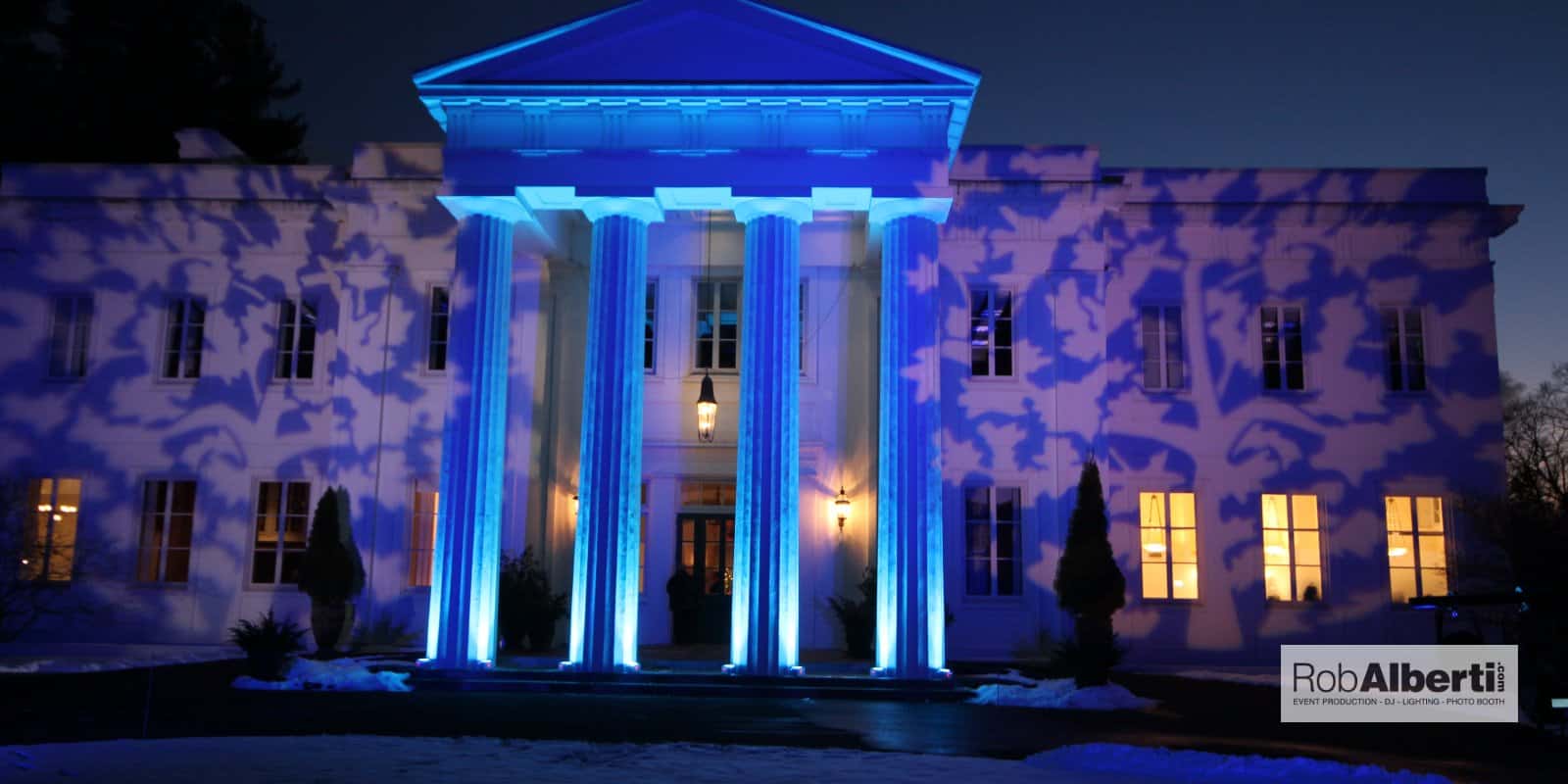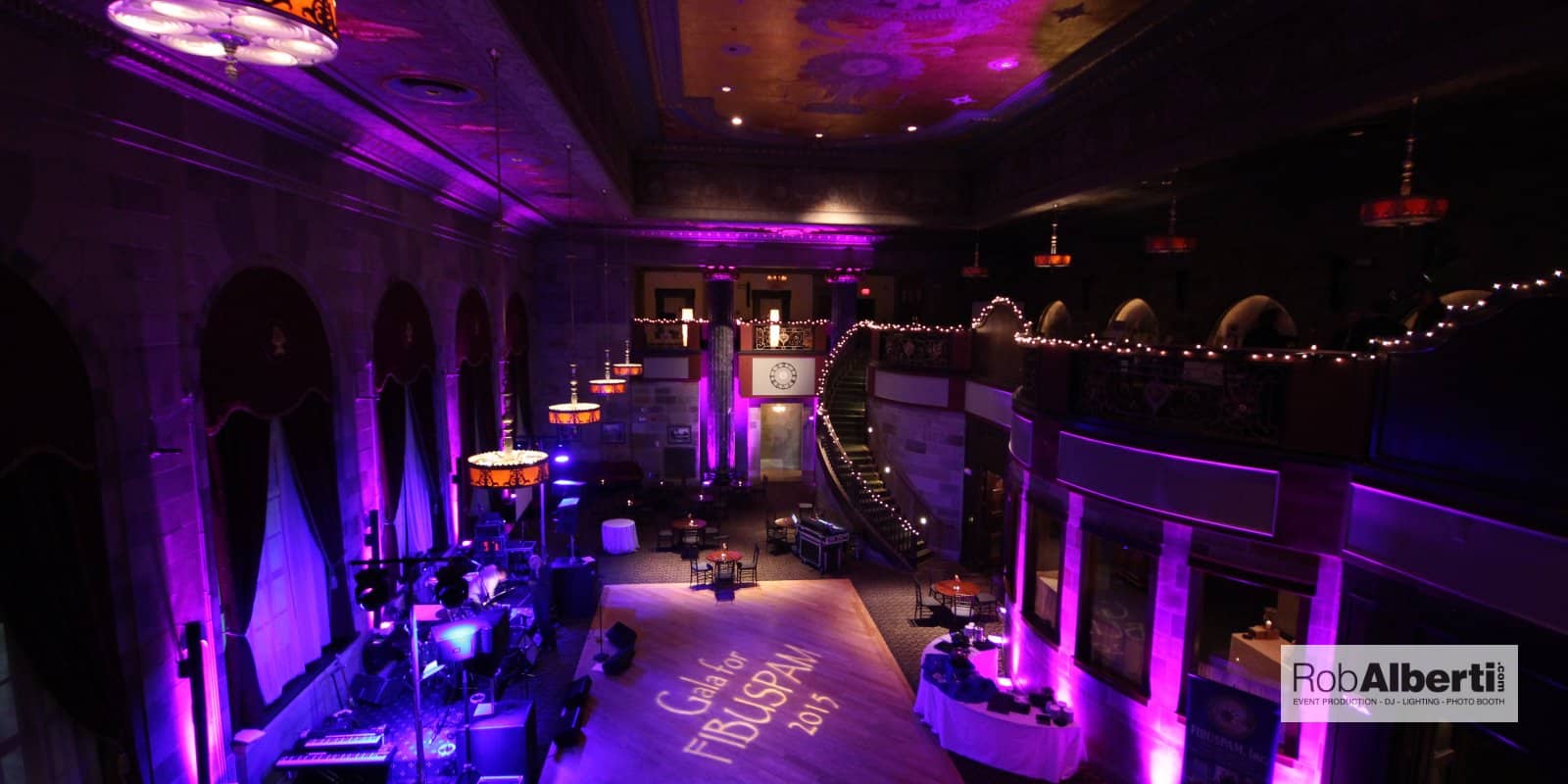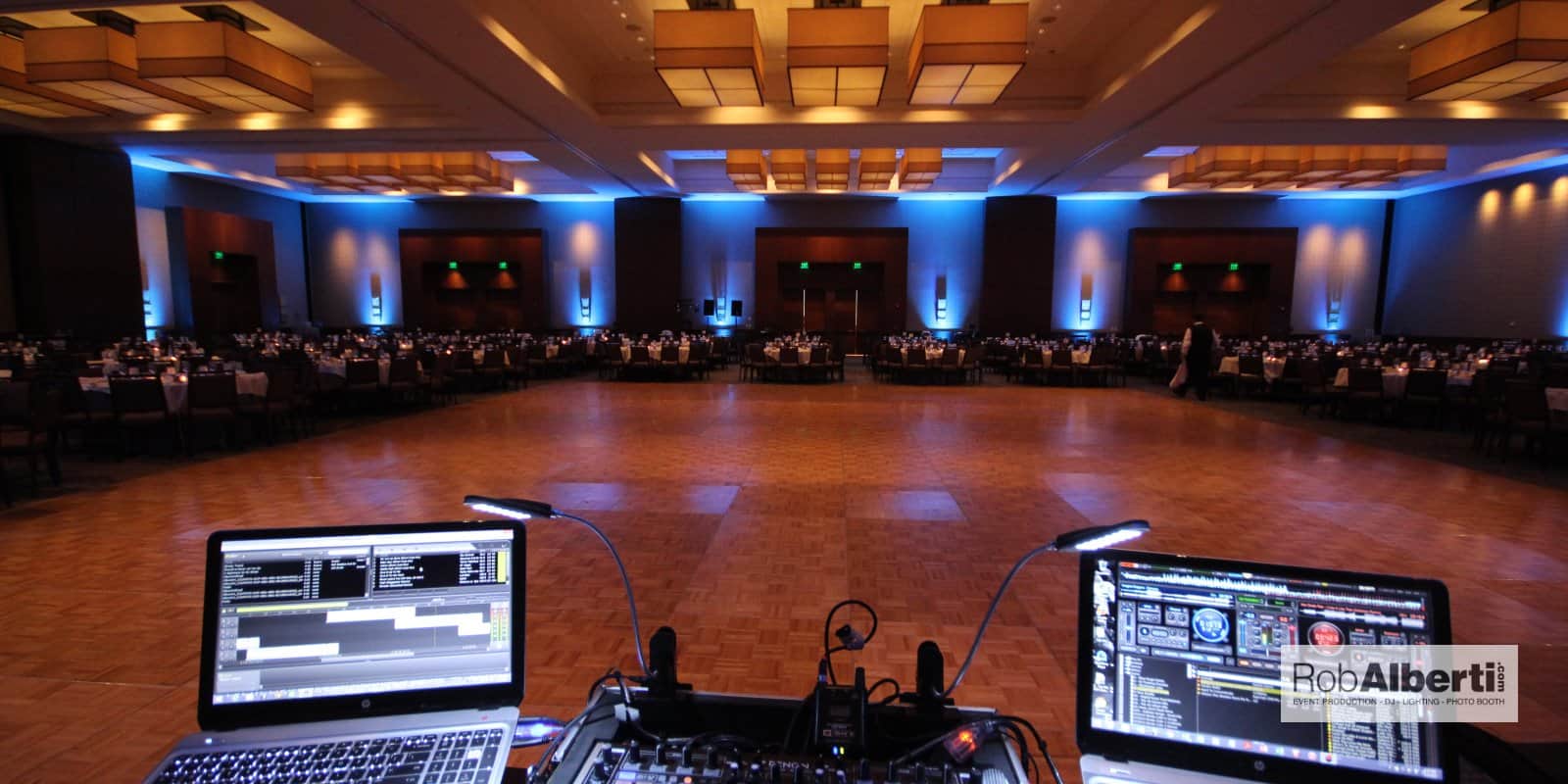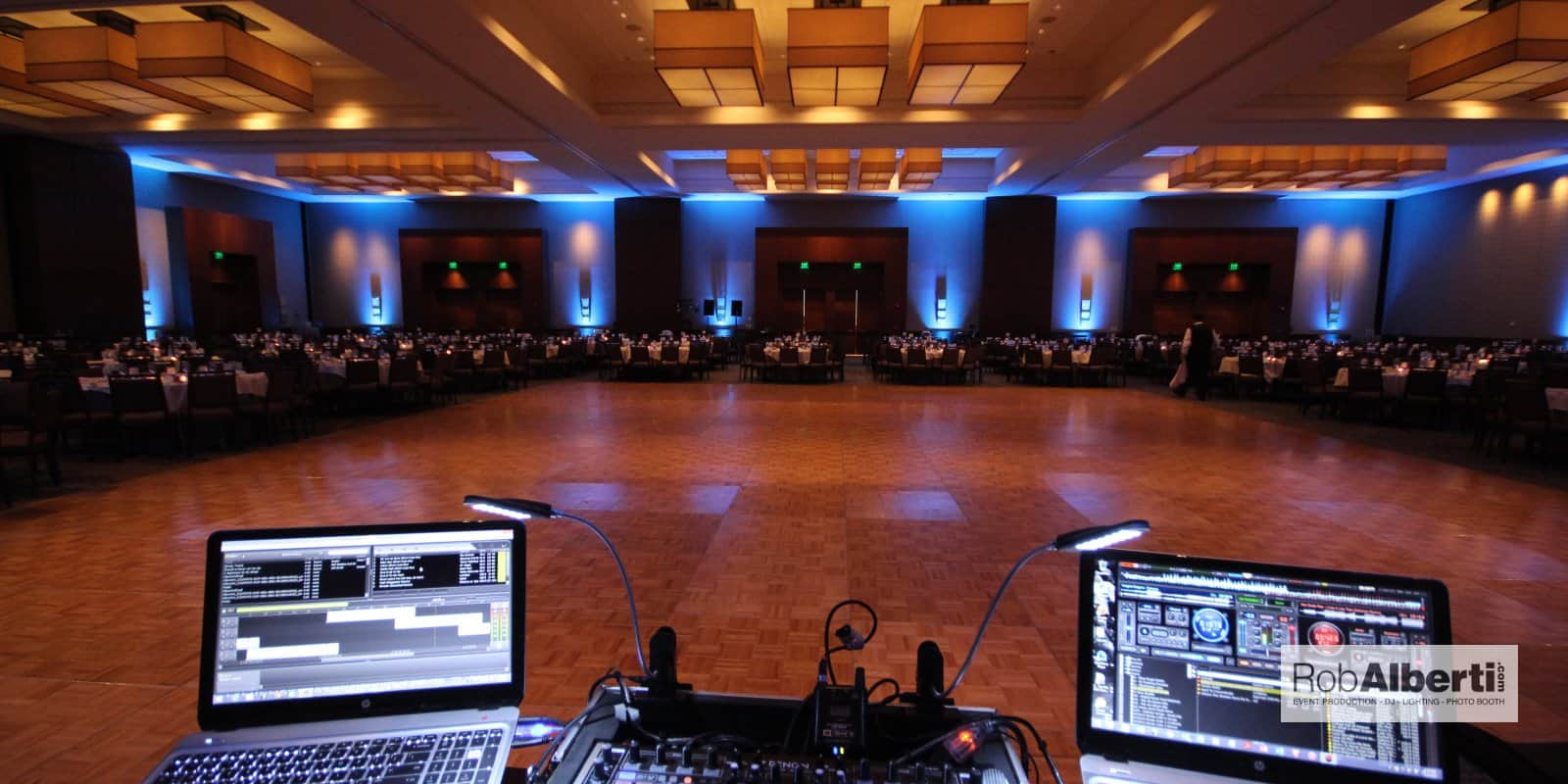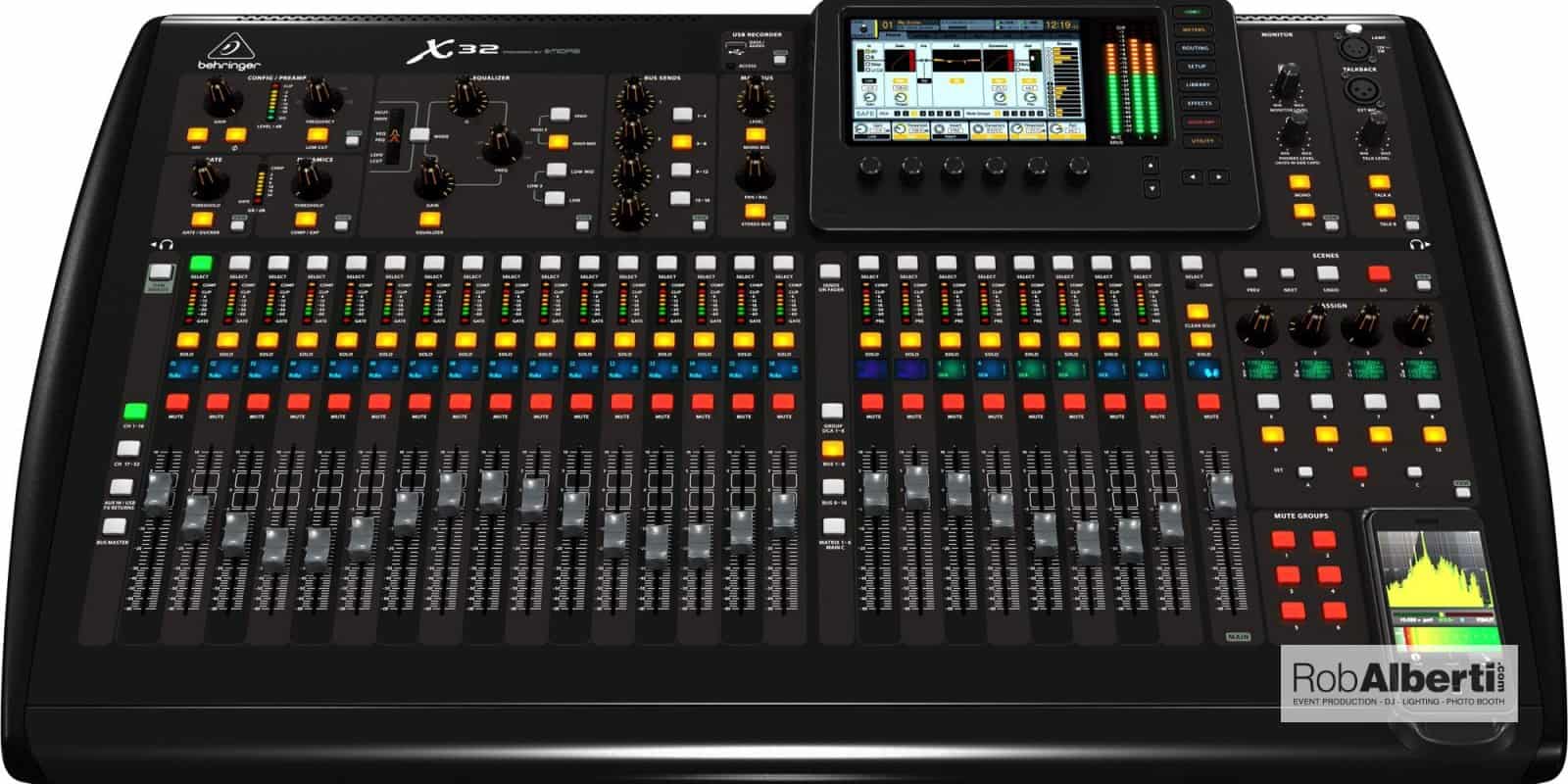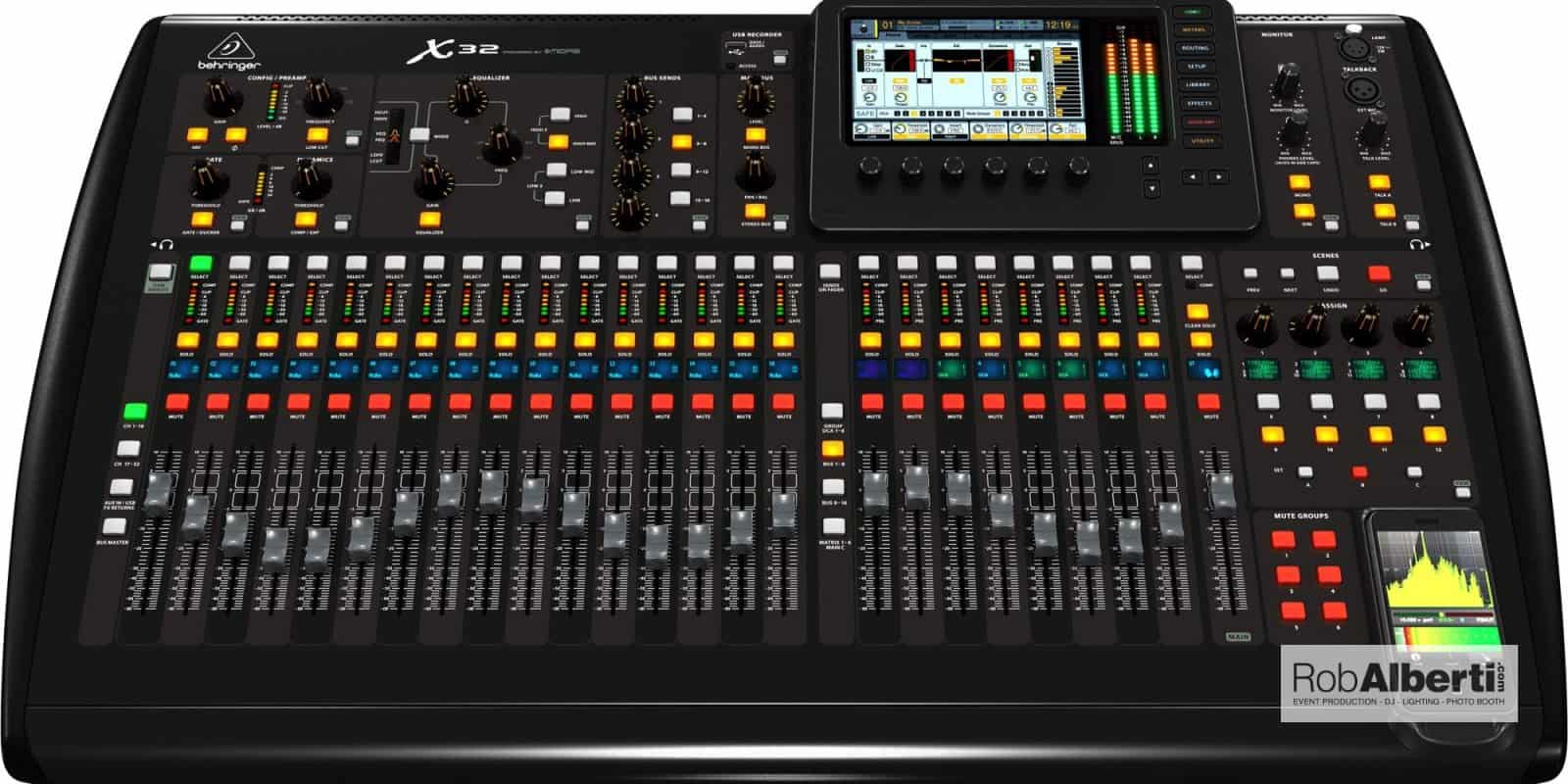 ---
Corporate Audio Rentals Near Me
Learn more about how we can help create a custom AV solution for your organization.
Specialist in creative and technical services for live events from small to mid-sized events.
Are you looking for affordable audio-visual services to promote a spectacular corporate event?
We are a full-service audiovisual rental company located in and serving Western MA, The Berkshires, Hartford, CT, Hudson Valley NY, Newport RI, and beyond.
Corporate Audio Video Rental Company
We offer rentals on audio-visual equipment for conferences, corporate meetings, and business events.
We are a full rental house and a one-stop shop for your event.
Services provide rental solutions for your events. We provide only the best AV equipment, sound systems, audio speaker rentals & DJ Gear rental services
Rob Alberti Event Services offers a wide range of professional audio equipment, sound equipment, and audio & sound equipment rental.
Sound System Rental For Events
Our audiovisual equipment rental packages are great for corporate galas or presentations!
Simplify your next event or conference with our easy and affordable audio-visual rentals.
When it comes to audio and lighting rental equipment, look no further … corporate rentals, wedding rentals, special event rentals, band rentals, and more.
Having a small pharmaceutical or sales meeting at a local restaurant? We can provide small PA rentals including multiple wireless microphones and video support.
AV Equipment Rental
Elevate your next event with best-in-class audiovisual equipment rental.
We'd Love to Help Make Your Next Event A Success!
Are you looking for a production company to partner with on your next event? From small business meetings, sales training, or black-tie gala – we can help you transform your event space into something amazing.
Our friendly, helpful staff can deliver, set up, and install an audio system for weddings or corporate events.
Our stomping grounds are The Berkshires MA, Hudson Valley NY to Boston, Newport RI, and Hartford to the CT Shoreline.
---
Event Production Services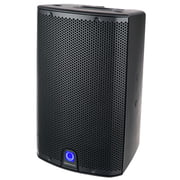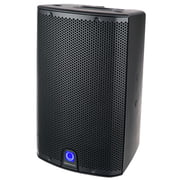 Speaker and PA Rentals
Whether you are having 20 people in the back room of a restaurant or 1500 attendants in a large hotel conference hall, we have scalable sound systems to fit your needs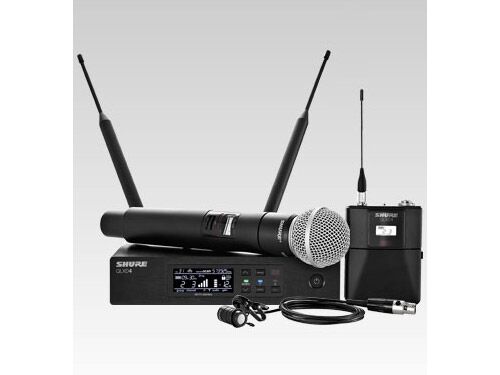 Wireless Microphone Rentals
Description for this block. Use this space for describing your block. Any text will do. Description for this block. You can use this space for describing your block.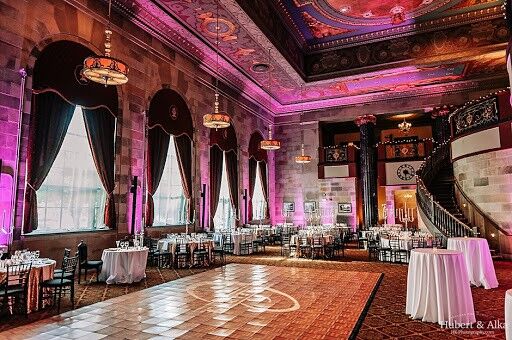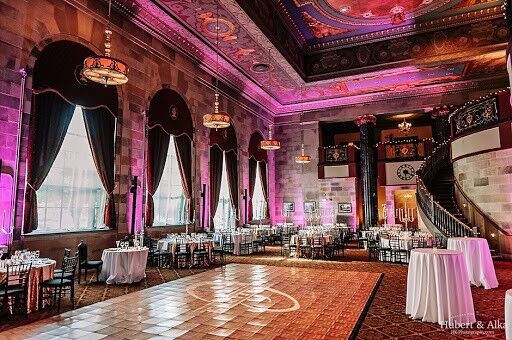 Event Lighting Rentals
LED Uplighting, Spotlights, Texture Patterns, and Logo Projections – we can handle all your lighting needs.
---
DJ Services
Our team of DJs are skilled in the art of subtle crowd manipulation – we" get you up and dancing without the cheesy DJ antics you might have seen in the past. We'll create a perfect soundtrack for your event based on your needs.

Want to hear what your next event might sound like? Check out some of our music mixes from past events.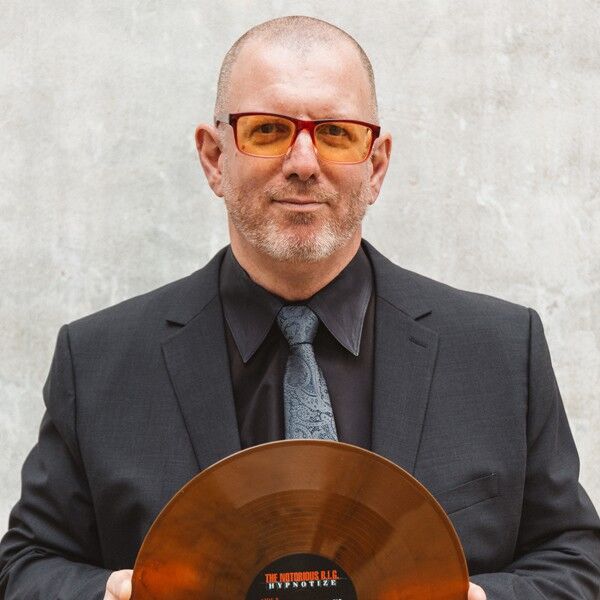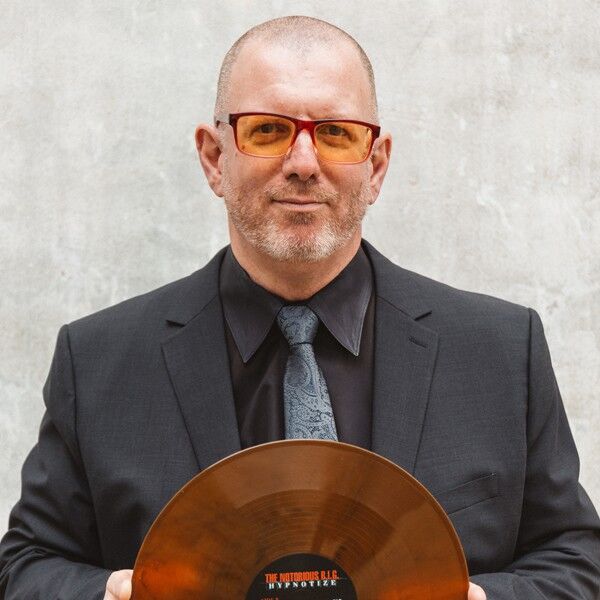 Boston 617-778-6510 – Hartford 860-631-7754 – Newport 401-367-0375
"Words that come to mind when I describe Rob Alberti's Event Services are Reliable, Professional and just down right Awesome! Rob conducts his business as if he was providing the service for his own family. Rob really makes you feel stress free at your event because you know he's in control and everything will be just like you planned and even better! If you're looking for quality, this is where Rob Alberti excels. I endorse them whole heartily and confidently because I've seen them in action. You won't be disappointed :)"
Eric Foley – Inspire Photo Retreat – Portland, ME
---
Corporate Sound Reinforcement – PA Rentals – Wireless Microphone Rentals

Beheringer X32 Digital Mixer Rentals
Sound Reinforcement – Wireless Microphone Rentals
Behringer X32 Mixer Rental
That in-house AV Rental company is so overpriced. It's time for a more affordable and better alternative to your next event. With our state-of-the-art digital wireless microphones and scalable PA systems for both your small break-out room av needs to the main stage – we can handle it all.

Need a Behringer X32 Digital Mixing Console? We have them available for rental.
32-Channel Digital Mixer
40-input, 25-total-bus digital mixer
16 mix buses, main LCR, 6 matrix buses
Gain-programmable Midas-designed mic preamps deliver enhanced dynamic range and superior common-mode rejection ratio (CMRR)
Highly configurable, with up to 40 processing channels and 25 motorized faders
6 independent matrix mix buses with inserts, 6-band parametric EQ, and dynamics processing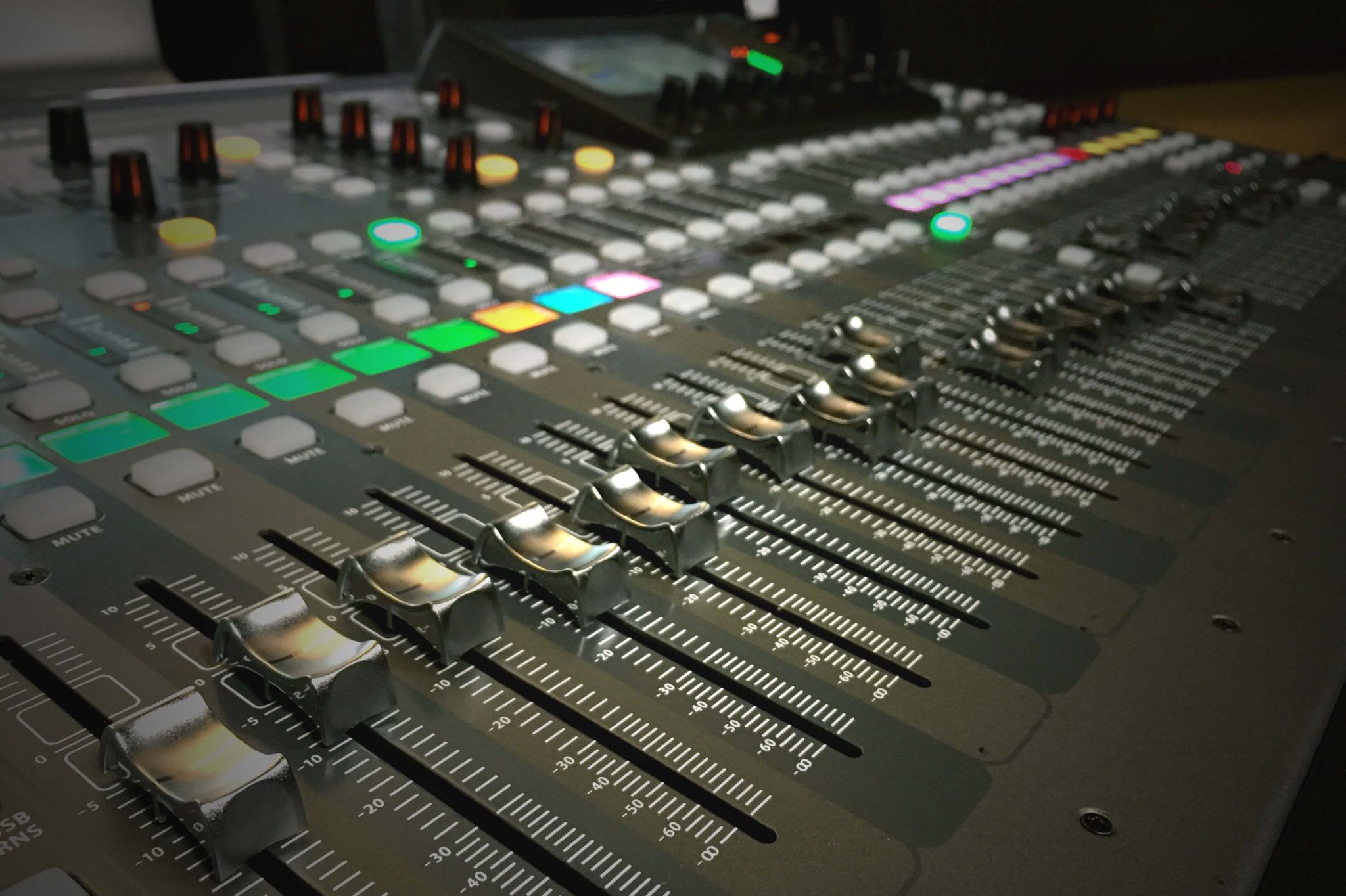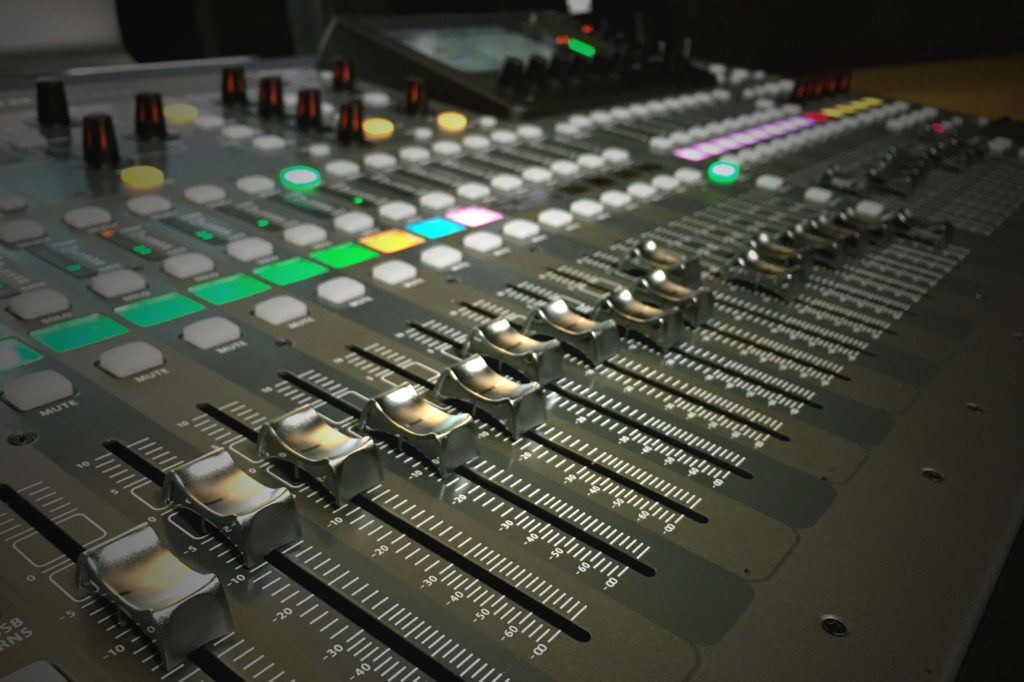 Pioneer CDJ-2000NXS2 Rentals
Pioneer CDJ-3000 Rentals
Pioneer DJM-900NXS2 Rentals
Bringing in a top-name DJ from out of the area for your wedding or event? Need to rent a sound system and DJ gear for your DJ? Send us the DJ Rider and we can source, deliver, set up, and act as a sound technician for your event or wedding.

We can handle all of your Pioneer DJ Rental Needs in The Berkshires, Hudson Valley and Upstate NY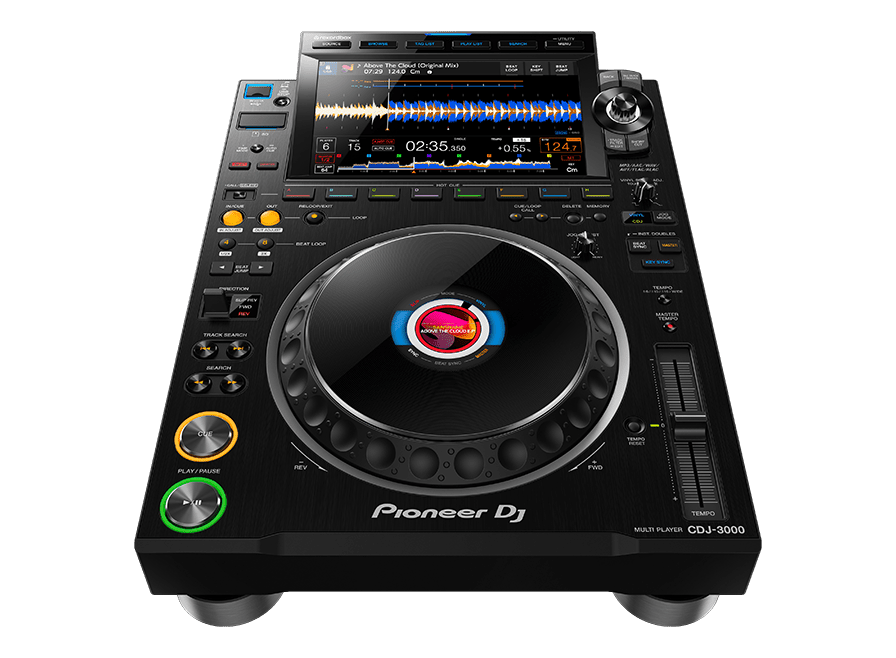 Events Company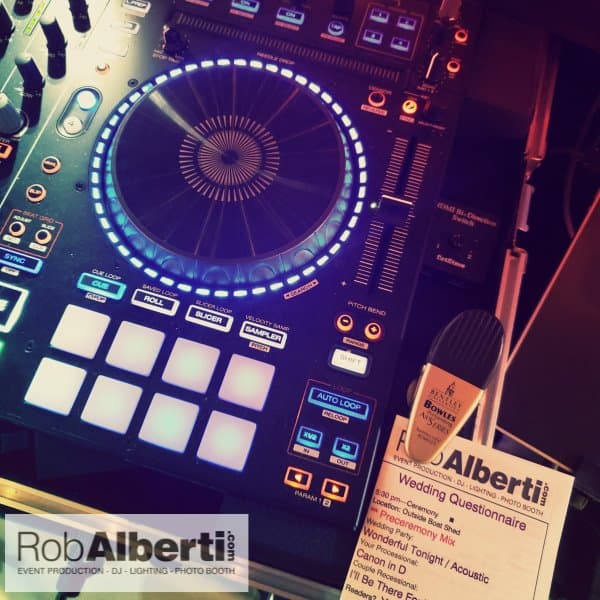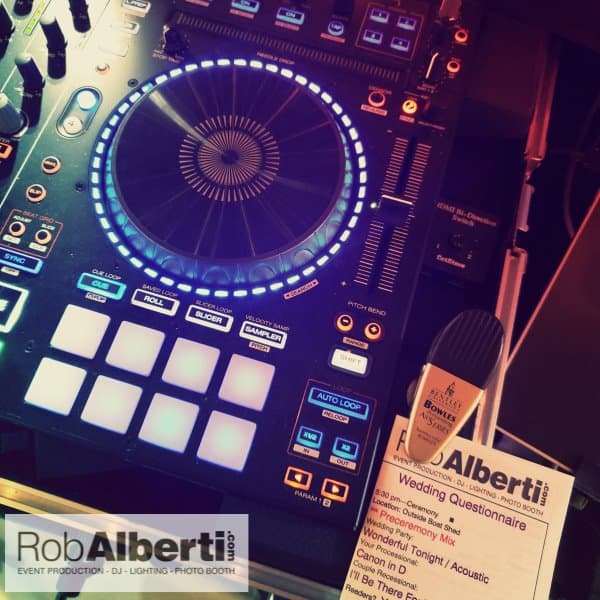 ---
Event Lighting Experts – LED Uplighting – Stage Lighting – Outdoor Event Lighting
Corporate Event Lighting Options
Adding color and style to your event with our LED uplighting is our specialty. We can turn a simple ballroom into an amazing canvas of color and style.

We can light both inside and outside – from football stadiums to CT and Berkshire mansions, we've lit them all.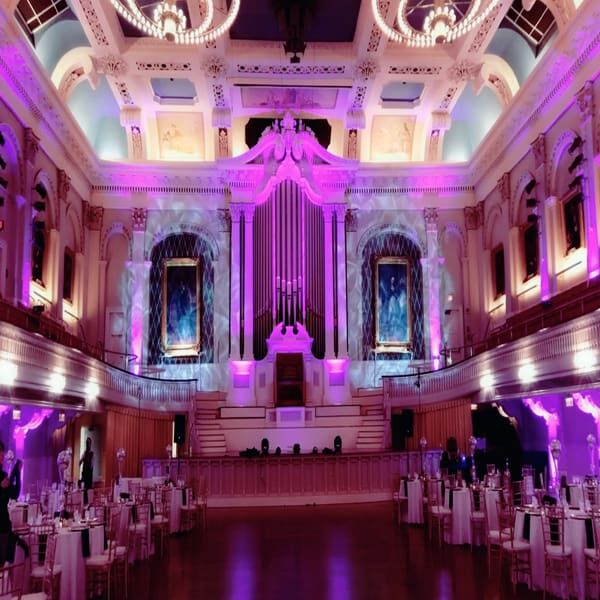 ---
Corporate Logo Projection – Gobo Projections
Logo Projection
Turn just about any flat surface into a logo projection. We can do both color and BW gobo projections on floors, walls, ceilings, tents and so much more.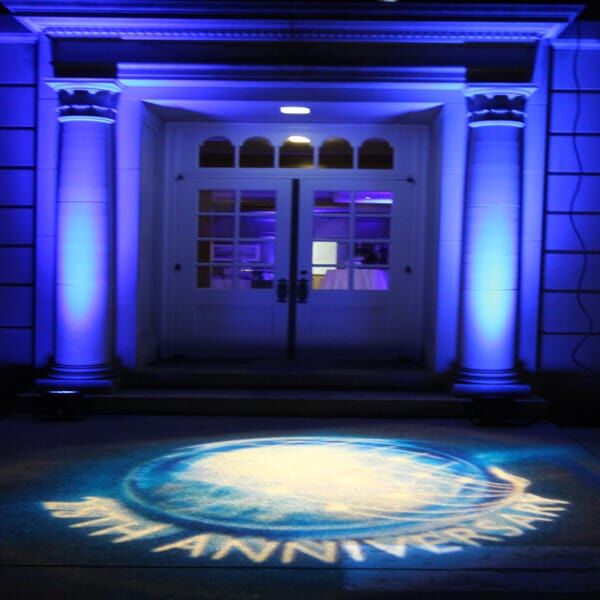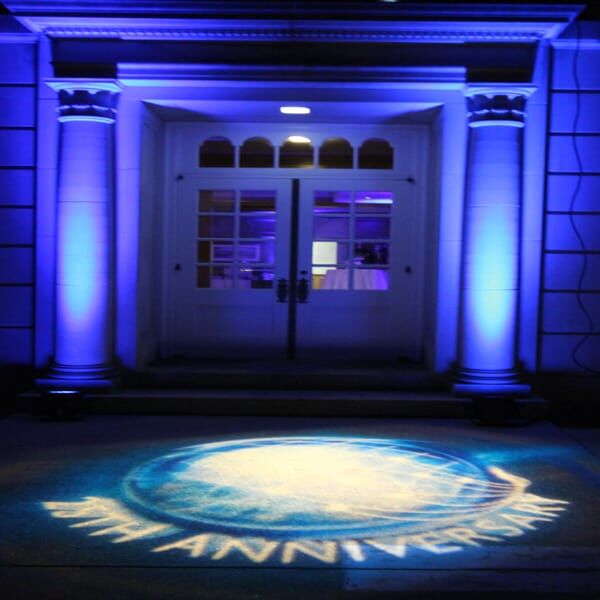 "Rob and his team took our event to the next level. All of our guests were raving about the video, lighting and all the fun they had in the photo booth. Rob is flexible, easy to work with and really knows his stuff! I recommend Rob and his team to anyone putting on any type of event— They are just the guys you need when planning an event with lots of details. Thanks Rob!!" Ellyn – OPP – Hartford, CT
---
Corporate Branding Services – Step And Repeat Backdrops
Corporate Branding Services
Step and Repeat Backdrops – add a custom step and repeat backdrop for our photo booths and you've got an amazing way to promote your branding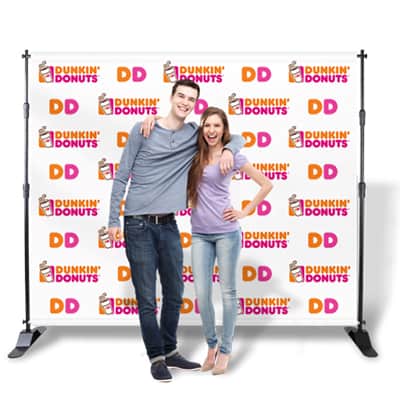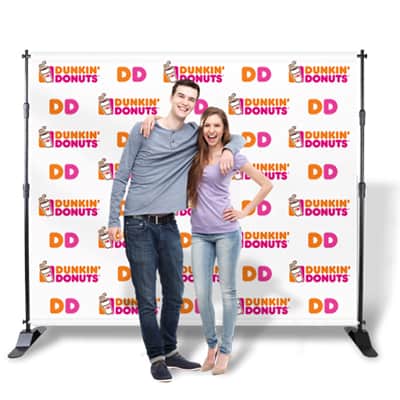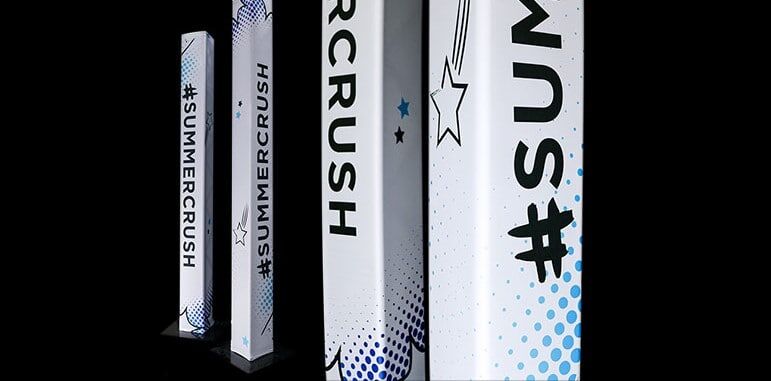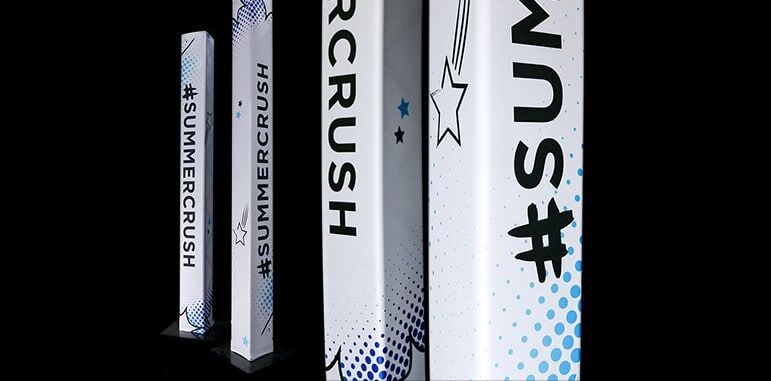 ---
Digital Signage – Video Screen Rentals – Video Monitor Rentals – Video Projector Rentals
Video Screens – Projections and Large Format Monitors
Whether you need a small 100″ diagonal video screen and projector for your next sales training or a 15′ video screen and high output projector, we can handle your AV Rental needs.

We also have 50″ TV Monitor Rentals on stands and our newest 80″ video monitor rentals.

We can provide pipe and drape rentals for your corporate events as well.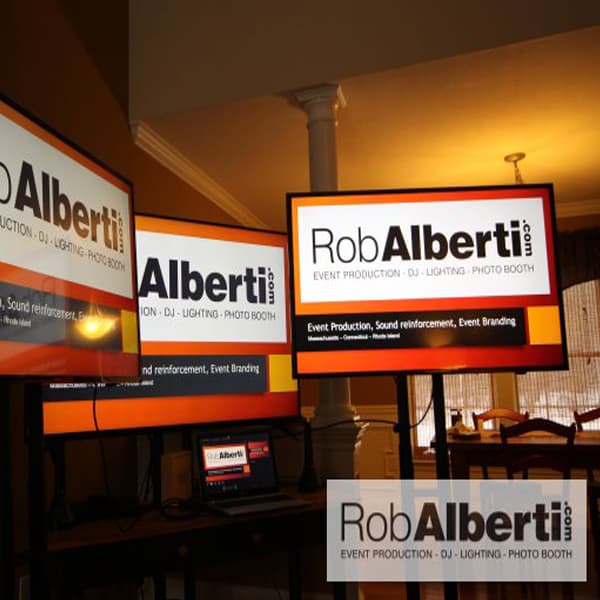 ---
Pipe and Drape Rentals – Tall Black and Sheer Drapery Rental
---
"We had an excellent experience working with Rob Alberti and his team to produce the sound and lighting for the Barnum Festival's 2015 Ringmaster's Ball, an annual gala that helps the Festival raise funds necessary to produce its slate of events. Rob's lighting scheme perfectly highlighted our theme — Seaside Fantasy, and he and his team were on-site for the entire event to respond quickly and efficiently to our needs or questions, I highly recommend him and his team – they are extremely professional and talented."
Elaine K. Ficarra, Executive Director, Barnum Festival, Bridgeport CT
---
Boston 617-778-6510 – Hartford 860-631-7754 – Newport 401-367-0375
---
Live Twitter and Live Instagram Feeds At Your Next Corporate Event
Live Instagram and Live Twitter Feeds
In conjunction with our video monitors and video screen rentals, we can create a live Instagram and live Twitter feed for your next event. Attendees post to social media and they appear live on monitors throughout your event.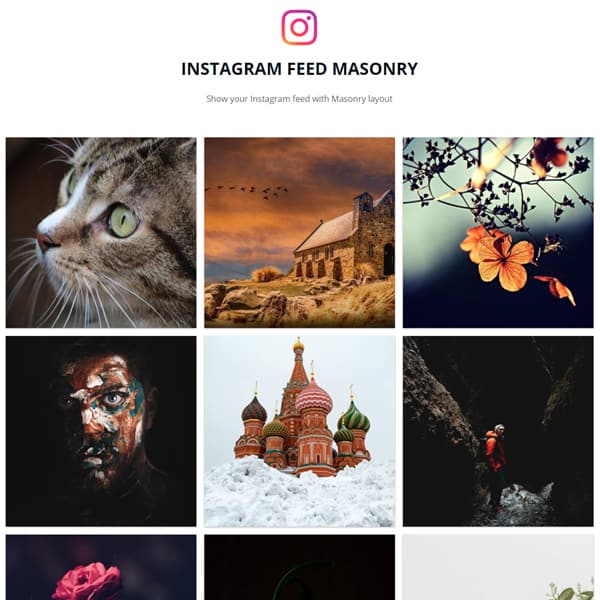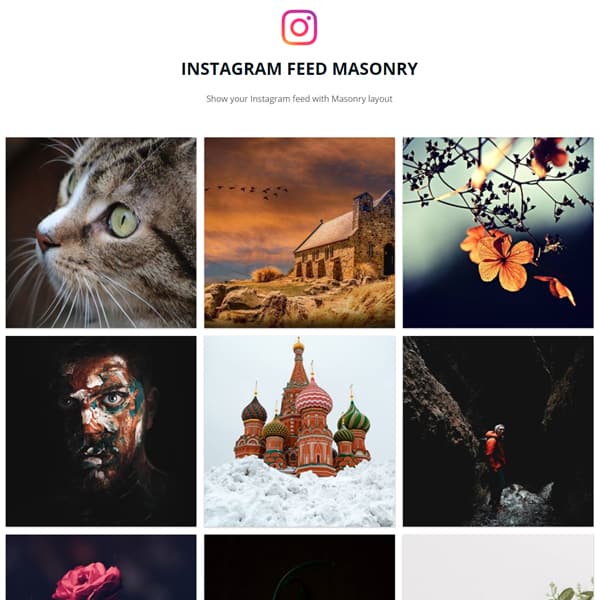 ---
Bistro String Lighting – Market Lighting – Edison Bulb Lighting Installations
Bistro String Lighting – Market String Lights – Edison Bulb Lighting
We install string lighting in tents, barns, outside or wherever you want to create a festive feel to your event.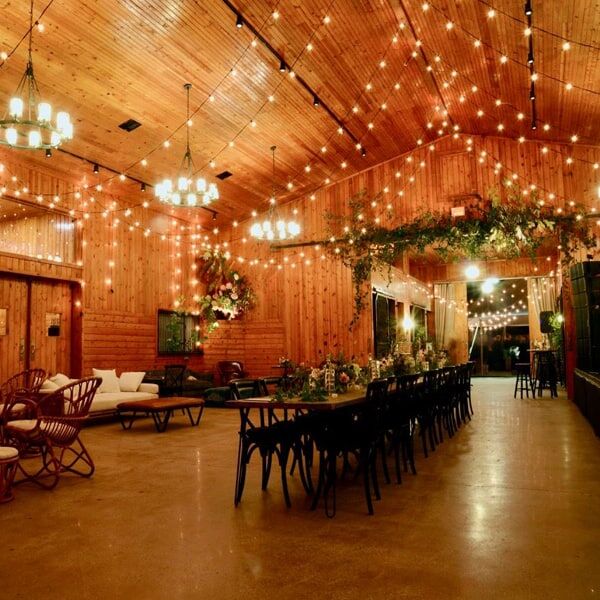 ---
Black Tie Gala, Fundraisers, Conferences
Experience: Our Sound Technicians and Disc Jockeys are polished professionals in the art of entertainment. They can engage your guests in the fun…or take a more low-key approach if that is your preference. We can make announcements with flair and coordinate entertainment with your caterer and party planner.
Additional Services: Sound reinforcement, Custom lighting, PA system rentals, Video support, Large format flat video screen rentals.
We specialize in small to mid-sized corporate events and conferences (100 – 500 attendees). We offer state-of-the-art services at relatively discounted rates compared to the big monopoly in-house AV Rental companies. Save money on your next corporate fundraiser with our unique blend of services from sound, video, event branding, entertainment and don't forget we are an award-winning custom lighting company.
When it's time for your next fundraiser, gala, or conference and training, there is an alternative to the in-house overpriced AV company that the hotel offers you. With a fully staffed team of audio, video, and lighting experts – Rob Alberti's Event Services will bring a new flair and style to your event with creative lighting, better quality sound, and all at a discounted rate.
Rob Alberti's Event Services typically covers the MA, CT, RI areas but travels frequently outside of that geographic map of coverage for select clients. We've been as far as Mexico to provide services to our corporate clients.
Boston 617-778-6510 – Hartford 860-631-7754 – Newport 401-367-0375
---
DJs For: Corporate Holiday Party – Fundraising Galas – Awards Assembly – Charity Events
Corporate Holiday Party DJ
Whether you just need a DJ, Live Musicians, Photo Booth Rentals, Stage Lighting, or any combination of our services – we can handle your event whether it be 50 guests or 500 in attendance.

Our services include:
Event Lighting – Theatrical up-lighting, stage lighting, architectural outdoor lighting, string lighting in tents

Photobooth Rental – From our enclosed style photo booths and open style backdrop photo booths to our branded custom step and repeat backdrop, we can handle it all.

Sound Reinforcement – Need a PA system to handle your 500 person sales training or a Club sound system for a 1000 person black-tie ball? We can handle all your sound and lighting needs.

Audiovisual Services & Event Branding – Conferences, Fundraisers, Gala's

Event Decor – Pipe & Drape, Staging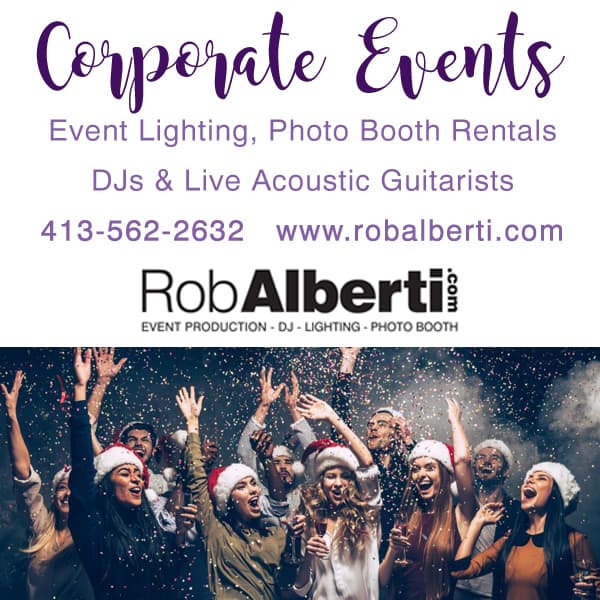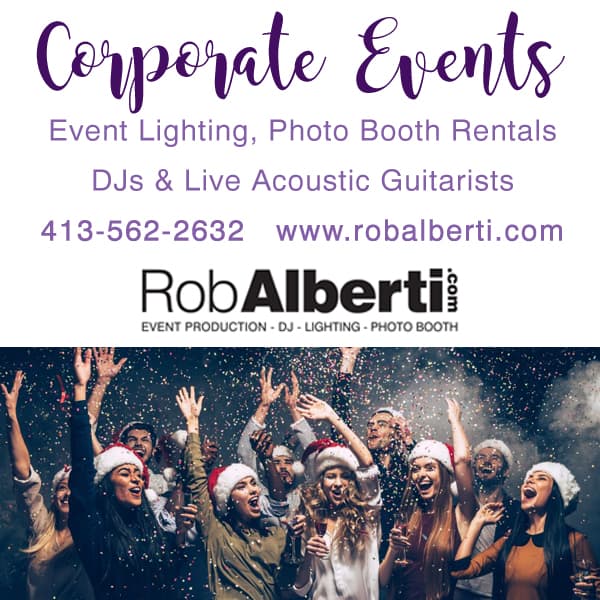 ---
Corporate Event Lighting from theatrical stage lighting to mobile dance club lighting – Rob Alberti's Event Production can do it all for you.
If you are looking to bring your next corporate event to the next level – why not a custom lighting design? From tent lighting to event up-lighting and more, we can bring the wow factor to any venue.
---
---
Find A Holiday Party DJ Near Me – What Do You Do Next?
What Do You Do Now?
Contact DJ Rob today to learn about our pricing and availability for your upcoming event.
We offer wedding DJs, Custom Lighting Design, and Photo Booth Rentals.

Describe your wedding in 3 words so we have an understanding of what you are looking for.
Send us an inspirational image of what you are trying to create for custom wedding lighting.
Tell us the style of music that gets you up and shaking your booty.
Let us guide you through the planning process.

Our stomping grounds are The Berkshires and Hartford CT areas, but we travel from Hudson Valley NY to Boston MA, and Southern VT to the CT Shoreline and Newport RI. Get started today.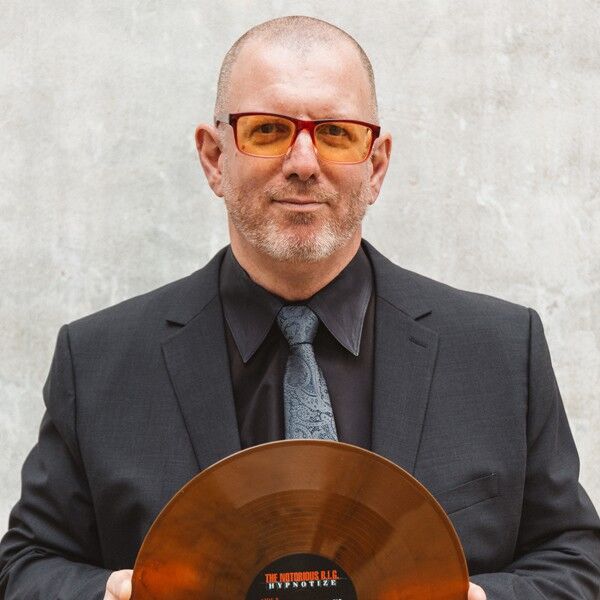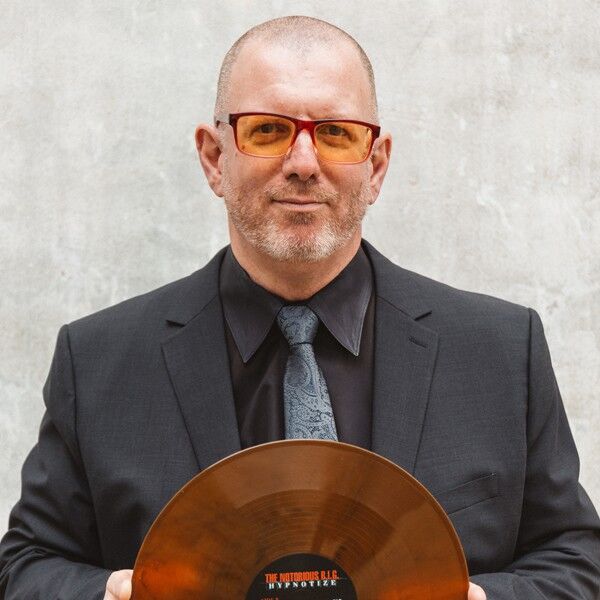 ---
Hear One Of Our Music Mixes – This Is How We Keep Your Guests On The Dance Floor
Some Of Our Past Clients