Edison Bulb String Lights – Wedding Lighting – Edison Style Filament
Edison Bulb String Lights – Edison Lights Wedding
Our new retro-style string lights with vintage Edison Style Filament bulbs can bring a whole new feel to your tent wedding in MA or CT. Yes, we have the standard bistro strand lights in both white and black cords also in stock and ready for your wedding tent lighting needs. Why not upgrade and use these amazing-looking bulbs to set your wedding lighting apart from everyone else?
All of our string lights are put on dimmers so you can set just the right feel for your wedding reception lighting. Remember, Edison-style bulbs draw a lot of power – so expect a standard party tent to require 400′ or so of lighting – which means 4 – 15 amp electrical circuits. That is not 4 empty electrical plugs but 4 separate circuits. That may mean some electrical work or a rented generator to get enough power to where you need it.
Hanging string lights in wedding tents is a labor-intensive process and will require quite a few hours of installation. This is not cheap as many times string lights need to be installed the day prior and remove the day after – requiring more manpower and travel.
Edison bulb string lights can be an amazing addition to your wedding. Contact Rob at 413-562-2632 to learn more and check our availability for your wedding.
Q: What style Edison bulb lights are available for my wedding?
A: Edison-style bulbs come in both LED and Incandescent versions. The Incandescent versions are most popular with our wedding lighting installations as they have that warm glow from the exposed filament in the bulb. They come in various sizes and shapes (and wattage). The look of mixing shapes and sizes tends to make for a more compelling lighting installation. We recommend not mixing wattage bulbs as it will be very noticeable when you dim the fixture. It is always recommended to have a dimmer for all Edison bulb installations so you can set the perfect glow.
---
Learn More About Our Custom Wood Chandeliers
We have a full array of crystal chandeliers and custom wood chandeliers for your tent or barn wedding rental needs. We have large square wood chandeliers 6'x6′ or 9'x9′ as well as linear wood chandeliers ranging from 8′ to 16′ in length available.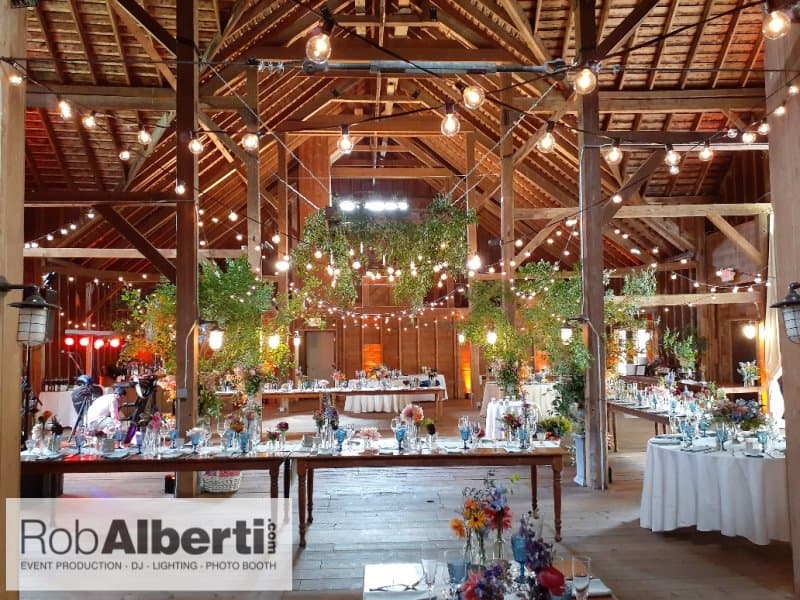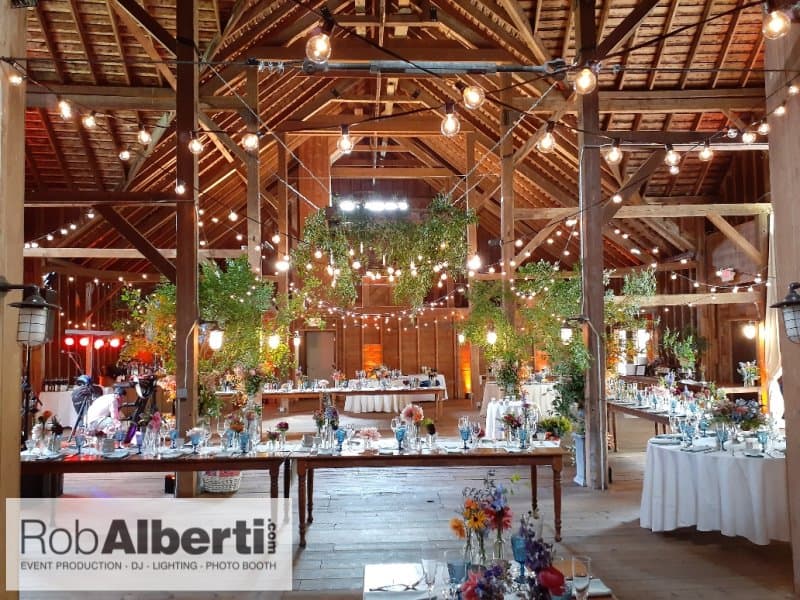 ---
Q: Why are Edison Bulbs so popular for weddings?
A: The warm incandescent glow of these vintage bulbs makes for an Instagram-worthy background for your wedding photos. They are stylish for both home decor and as a focal point lighting installation for your wedding. You can hang them over your head table or create an installation over the dance floor to draw attention to the space.
Q: What is so special about Edison bulbs?
A: The unique shape of the bulbs and glowing filament make these a very photogenic light. Beware of the LED versions as they are not as Pinterest-worthy as their Incandescent counterparts. Yes – the incandescent versions range from 30w-60w so if electricity savings is not your concern (or the heat that comes off these installations) they make for a very beautiful lighting installation for your wedding or special event.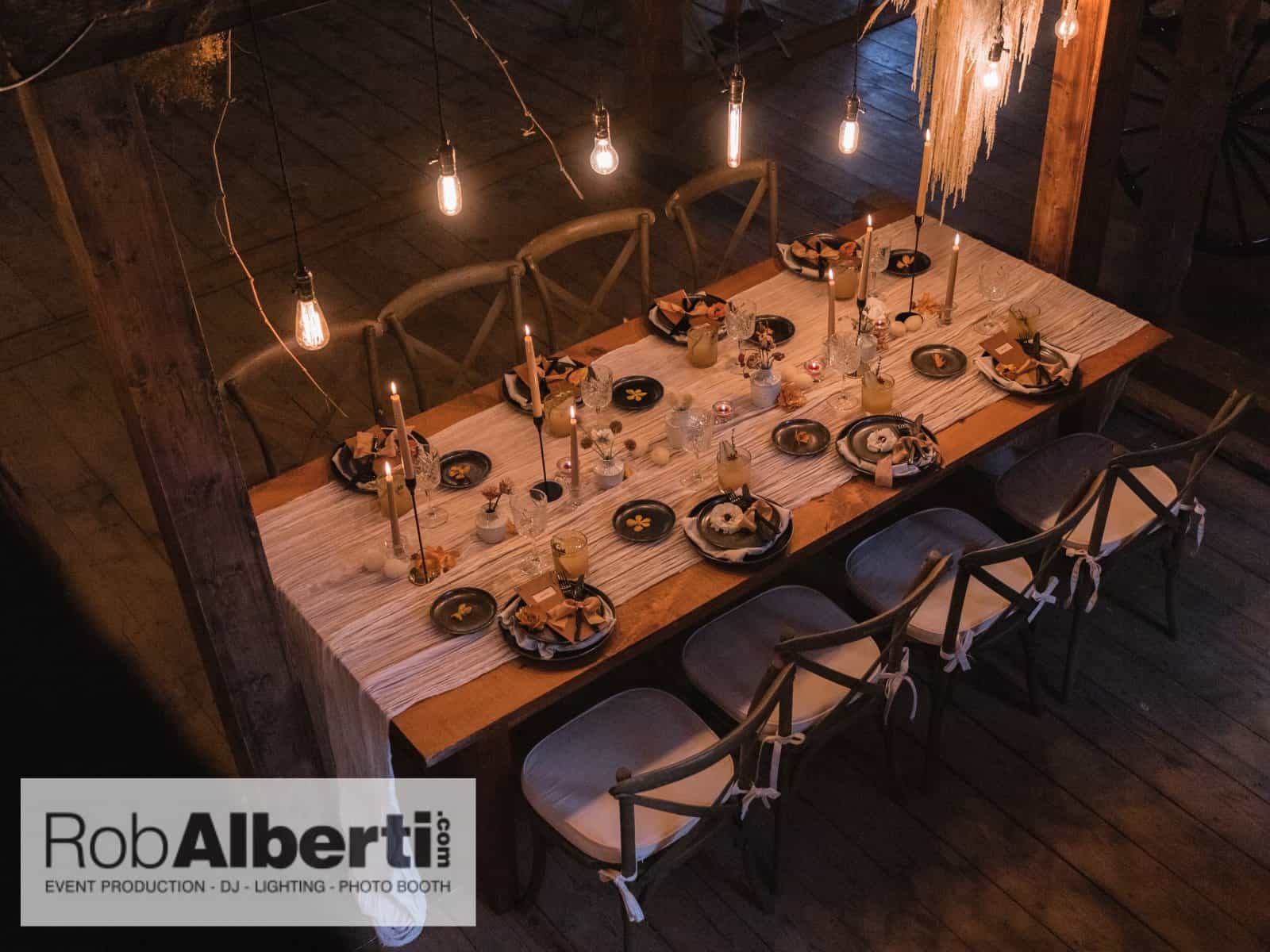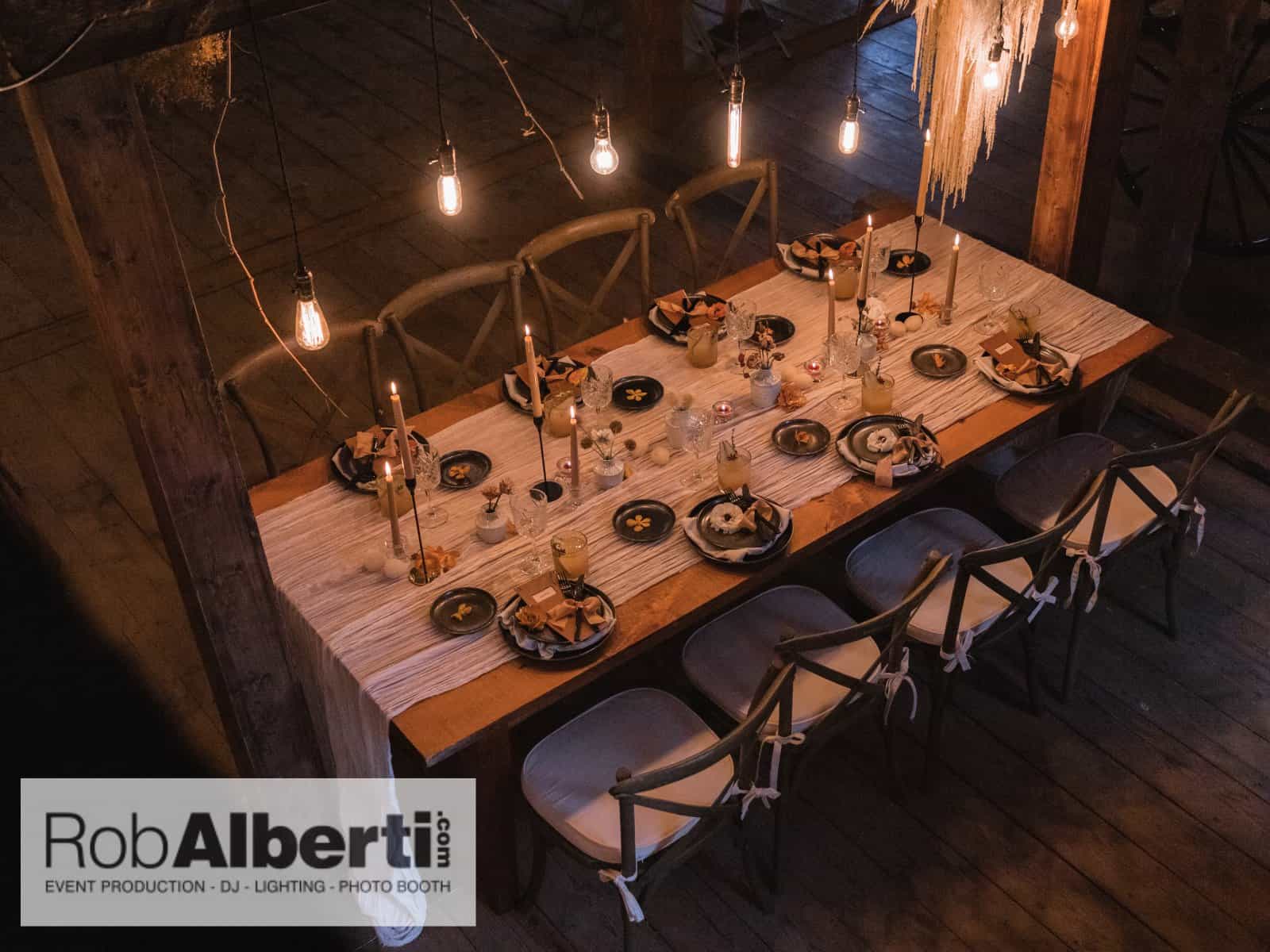 Mix and Match Edison Bulbs Over Your Tablescape – this is a 30 person wedding installation created in their GARAGE
Q: Do Vintage Edison Bulbs get hot? Should I worry about that for my wedding?
A; Yes – the incandescent versions of Edison bulbs get very hot and it is highly recommended that you install them on a dimmer for your wedding. Your lighting installer should also take into consideration how many bulbs and the wattage draw to ensure electrical circuits and dimmers are not overloaded.
Vintage light bulbs are showing up everywhere from coffee shops to restaurants and of course weddings! Edison bulbs are just the thing to add a vintage classic atmosphere to any space. Whether you are getting married in a barn, under a tent, or in an industrial space – Edison bulbs might be the perfect add-on to make your wedding that much more special. The warm color temperature that these bulbs emit is very amber (candlelight) in color and typically is around 2400 Kelvin (color temperature).
These bulbs are reproductions of Thomas Edison's first light bulb. They tend to be oblong in shape with a glass nipple at the bottom. There are also Victorian style bulbs (A-shaped), Globe bulbs (oversized round shaped), and more unique shapes like Radio style and Tubular bulbs.
The filaments in these bulbs have a range of designs from squirrel cage, triple loop, Z-shaped, and spiral designs.
Meet Allison & Nick
Stonover Farms – Lenox, MA

I'd like for you to meet Allison and Nick. When you walk into Stonover Farms – it is an empty barn. Allison and Nick had a vision for their wedding. They wanted to completely transform the space with lights hung throughout. We walked the space with them, brought in a few light fixtures, and created a design to meet their vision.

We brought in amber uplighting to warm up the wood tones around the perimeter. We hung about 600′ of black strand bistro lights throughout the space. Then, we brought in 2 custom recycled wood chandeliers. One was an 8′ long plank chandelier with glass and hanging Edison bulbs hung over the wood bar. The second was a 6′ x 6′ square recycled wood chandelier with 16 Edison bulb hanging strands placed over the dance floor.

When they came in for their first look on their wedding day – they just lit up. It was more than they ever expected. Even, Stonover Farm's owner, Tom pulled me aside the day after their wedding to say that he's never seen the barn lit up – it was just amazing.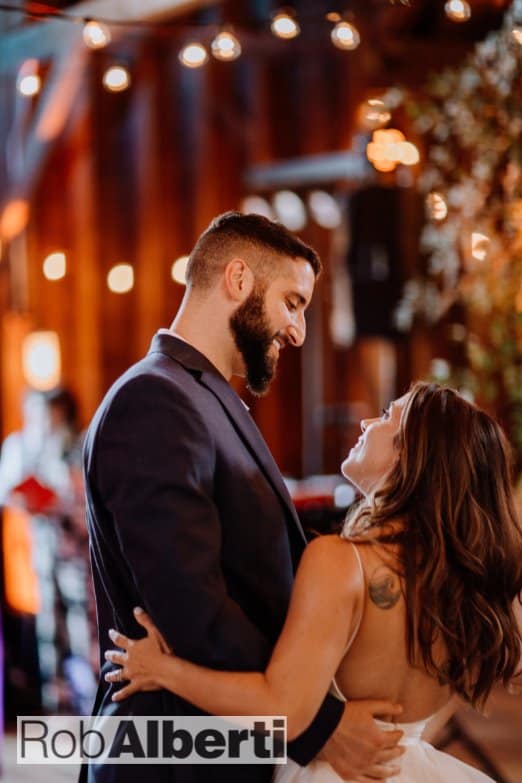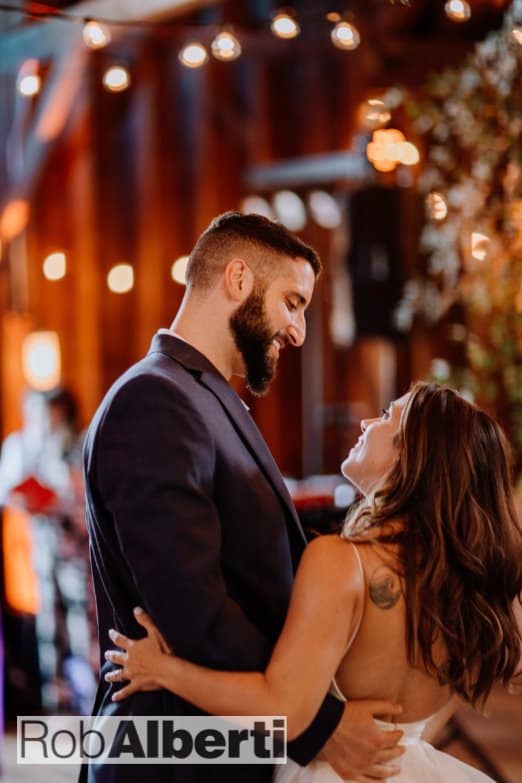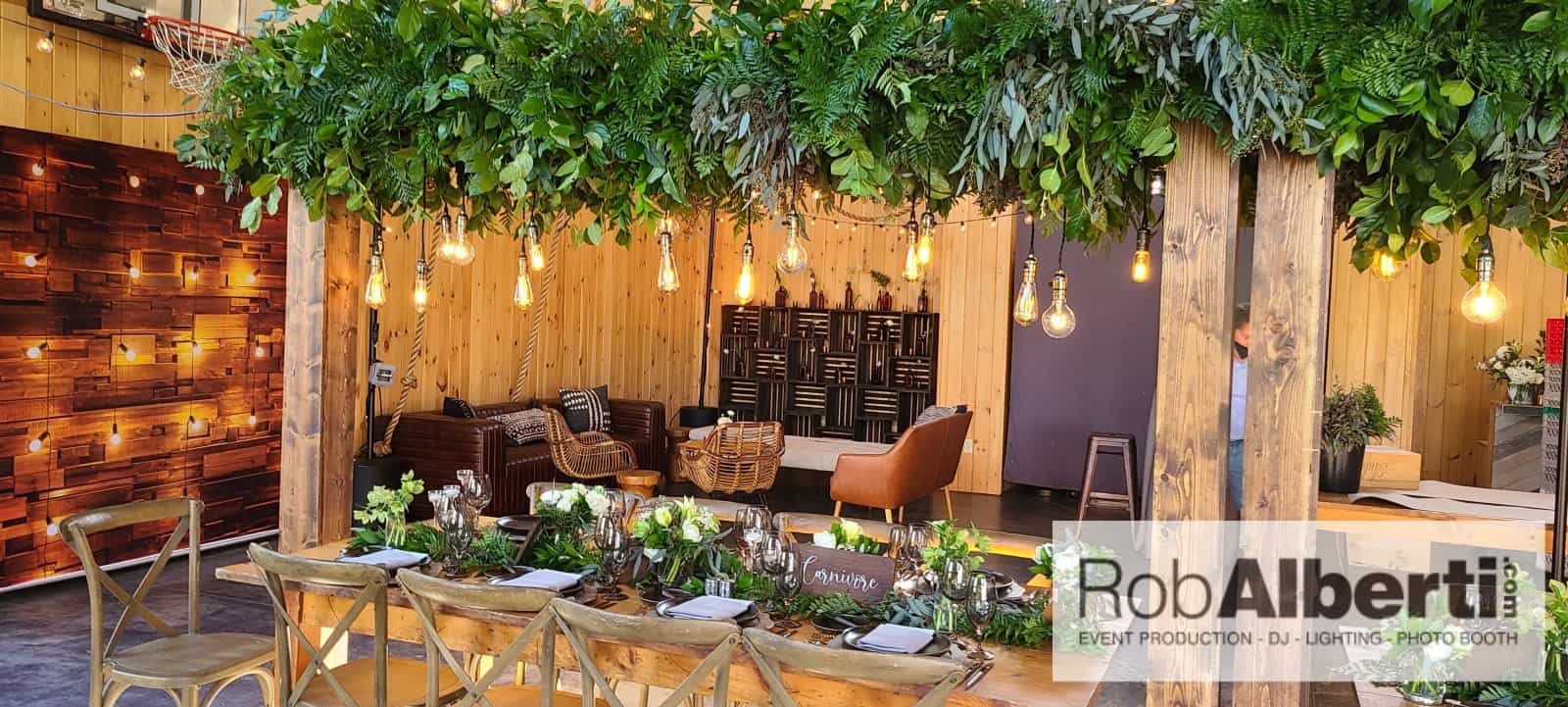 Edison Bulb Installation on one of our Wood Table Arches with greenery added by your florist
---
What Do You Do Now?
Contact DJ Rob today to learn about our pricing and availability for your upcoming event.
We offer wedding DJs, Custom Lighting Design, and Photo Booth Rentals.

Describe your wedding in 3 words so we have an understanding of what you are looking for.
Send us an inspirational image of what you are trying to create for custom wedding lighting.
Tell us the style of music that gets you up and shaking your booty.
Let us guide you through the planning process.

Our stomping grounds are The Berkshires and Hartford CT areas, but we travel from Hudson Valley NY to Boston MA, and Southern VT to the CT Shoreline and Newport RI. Get started today.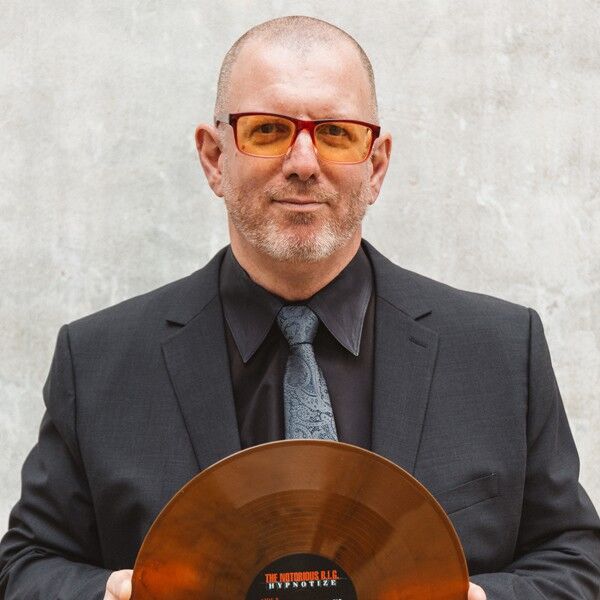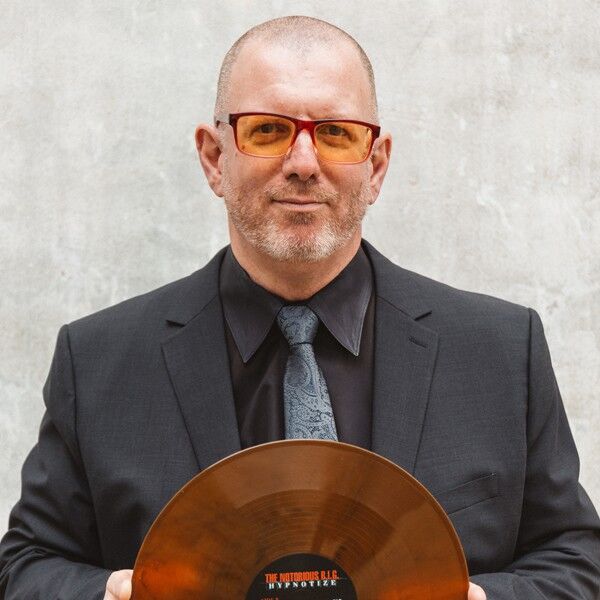 ---


The Hermitage Inn Wedding Photos West Dover VT Wedding DJ The Hermitage Inn Wedding Photos West Dover VT: We have been working at The Hermitage Inn located in West Dover VT for years now. We have DJ'd weddings and provided tent lighting for so many weddings held there over the years. I wanted to put…
---
---
Are You Still Looking For A Wedding DJ For Your Reception?

Hear DJ Rob mix dance sets and hear how we keep your dance floor packed at your wedding