Everything You Need To Know About Wedding Toasts and Speeches
A complete guide to wedding toasts and how to make them effectively at your reception
Wedding Toasts and Speeches: Traditionally, your best man gave a toast at your wedding. It has become more common now for both the Maid of Honor and Best Man to give a short speech at your wedding.
Do you have more friends or family that want to say something? Consider having them do that at your rehearsal dinner instead. This is a great time for friends to bring up inappropriate stories and inside jokes (not at your reception). Remember, for every person talking at your reception, you lose 1 or 2 songs of dance time at a typical 5-hour reception. So, if you had 4 people talk at your wedding, you've literally lost an entire dance set (20 minutes!). You only get about 2.5 hours of dance time – now you are down to about 2 hours of dancing!
Toasts will either push dinner service to a later time or will postpone the start of dancing. An experienced wedding DJ/MC will help guide you in splitting up multiple speeches or suggest appropriate staging of toasts to minimize the impact on your dance floor. (Aren't you all about the dance party anyway?)
We've seen venues try to do wedding toasts at the end of the outdoor ceremony and leave guests in the hot sun for an extra 20 minutes. Some caterers are so concerned about meal timing that they force the idea of toasts during the entre or after the meal altogether! The problem with this is that half your guests are done with their meal and are starting to move around (Bathroom, bar, photo booth, outside) and the other half are trying to enjoy that really expensive meal you've purchased for them.
What we highly suggest for our clients doing a sit-down or family-style meal service:
Stage 1 or 2 toasts at the start of dinner (immediately following your first dance) while we have everyone's attention
If you need to do additional toasts – stage them quickly between courses so you don't interfere with meal service or impact dance time
Any toasts that are not needed – push them off to your rehearsal dinner so you maximize dance time at your wedding reception
If your parents want to say something – stage it right before parent dances for a more natural flow and to maximize emotional impact
Alternatively, if you are doing a buffet or station meal, you can't do any toasts during the meal. It is suggested that you can squeeze a quick toast before cake cutting or parent dances after everyone is through the buffet line.
For any toasts – here are some important things to remember:
Keep it short. If you talk for more than about 3 minutes, guests stop paying attention
Skip the inside jokes – most of your audience will not get them
ALWAYS use the provided wireless microphone. No one will hear you otherwise no matter how much you think you talk loud enough. (That goes for JPs who think they can do without a microphone during your ceremony too!)
Do not bang on the microphone to start your speech – just pick it up and say "Hello"
Do not whisper or talk softly like you are in a library. Talk like you are outside in a noisy environment or like you are talking across a large table at a noisy restaurant. Microphones work best when you speak up.
Do not hold the microphone down at your chest or belly button. Do not wave the microphone around as you talk. Always keep the microphone about 1-2″ from your mouth, pointing it toward the back of your mouth. If you keep changing the position of the microphone the volume will continue to go up and down and people will have a hard time hearing you.
Do not choke up on the mic like a rapper and cover the windscreen/top of the microphone. The microphone has a pickup pattern that needs the entire top of the microphone open and not covered
Do not wander around the room as you talk. The photographer wants to capture both you and the couple in the same photo. Stay in the same space where the microphone was placed for you. Do not try to do toasts IN FRONT of the DJ speakers – that will cause feedback.
When you are done, let people know by saying "Cheers" or "Mozel-Tov" and raise your glass (photo op again!). Be sure to bring your toast glass with you to the couple's table. Gently place the really expensive wireless microphone back where you found it or hand it off to the next person scheduled to talk.
Toasts can be a great focal point at your wedding where guests laugh and hear a heart-felt story about you. They can also be BORING and DRAGGED OUT. Keep it succinct. Skip the inside jokes and embarrassing stories of past dating life out of your toasts. And most of all – let's get to the dancing at your wedding!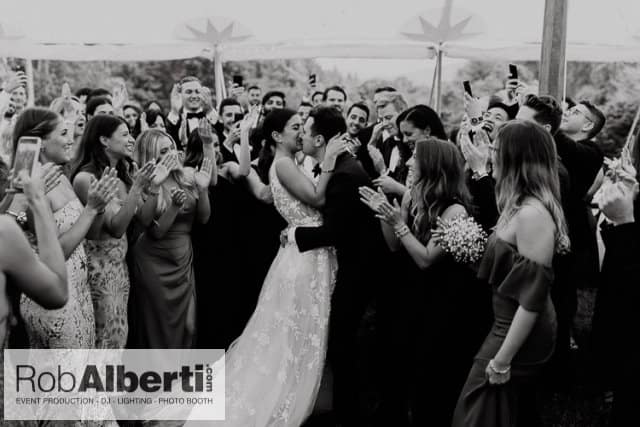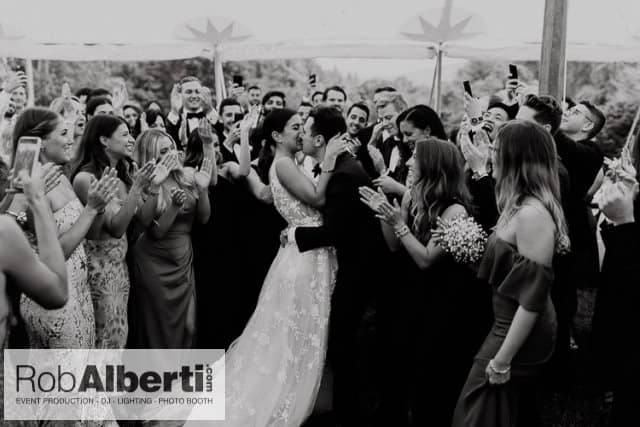 ---
You've Written Your Wedding Toasts and Speeches
What Now? Contact Us About Your DJ and Lighting Needs.
What Do You Do Now?
Contact DJ Rob today to learn about our pricing and availability for your upcoming event.
We offer wedding DJs, Custom Lighting Design, and Photo Booth Rentals.

Describe your wedding in 3 words so we have an understanding of what you are looking for.
Send us an inspirational image of what you are trying to create for custom wedding lighting.
Tell us the style of music that gets you up and shaking your booty.
Let us guide you through the planning process.

Our stomping grounds are The Berkshires and Hartford CT areas, but we travel from Hudson Valley NY to Boston MA, and Southern VT to the CT Shoreline and Newport RI. Get started today.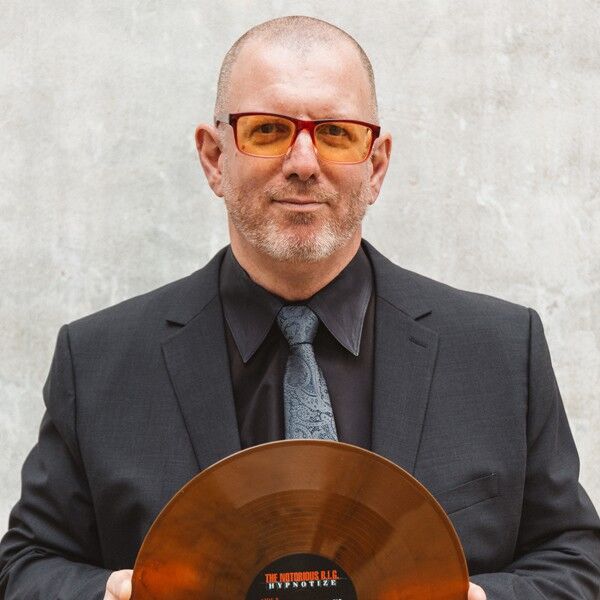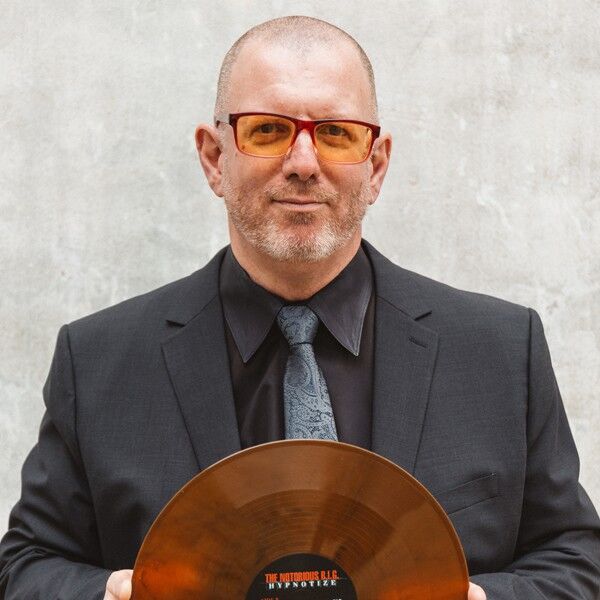 ---
More Blog Posts Like Wedding Toasts and Speeches


Fundraisers, Charity Auctions, and Corporate Event Production Services Near Me Fundraisers, Charity Auctions, and Corporate Event Production Services Near Me: We provide a personalized experience for all our corporate clients planning small to medium charity auctions, fundraisers, and corporate galas. With a wide range of event production services, AV rentals, and professional event lighting options….
---