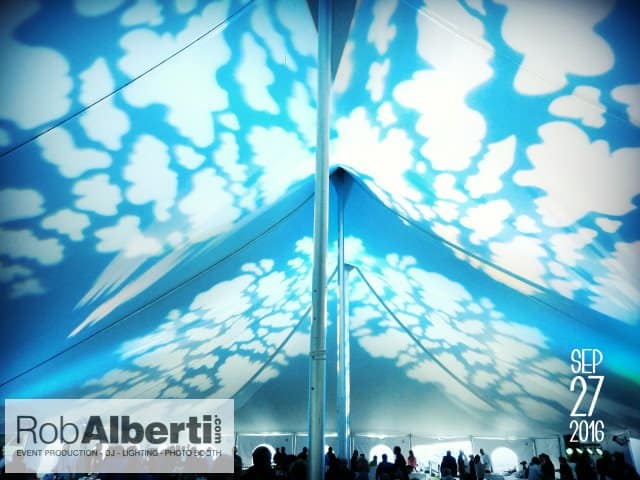 Planning a Tent Wedding: Six Things to Keep in Mind
If your wedding will be during the months when New England weather is bright and warm, you may want to plan to take advantage of the beautiful out doors with a tent wedding. There are many advantages to a tent wedding, including the ability to have openness without sacrificing elegance, and flexibility in menu planning (you're not tied to a venue's menu). Here are some things to keep in mind.
Room to move. Experts recommend having from 15-20 square feet of space per guest. When you envision your wedding, you see people mingling and dancing, so make sure they have room to do so. Guests who are packed in like sardines tend not to feel too festive.
Type of tent. Pole tents, which must be staked, require a grassy area to be put up, and have clean, traditional lines. Frame tents require less staking than pole tents, and are better for non-grassy areas. Sail cloth tents are another popular option for weddings because the fabric is translucent, and lights within cause the tents to give a soft, romantic glow during evening receptions.
Accessories. Most tent rental places offer accessories. You will likely be wanting a dance floor, but also consider tent liners to soften the look of the ceiling, paper lanterns for a bright, festive look, or chandeliers for an elegant touch.
Set-up Time Frame. If you are opting to do your own decorating, make sure the tent will be set up in ample time for you to do that without stress. Also confirm when the tent needs to be retrieved. If you are having your wedding in your backyard, consider having the tent set up early or taken down later the day after your wedding so you can also use it for a rehearsal dinner or post-wedding day brunch.
Weather considerations. Obviously, you can't control the weather, but you can plan for it. Consider having providing paper fans for guests in the event of extreme heat. Make sure sidewalls for your tent are available (and check if there's an additional cost) in case of rain.
In case of emergency. Make sure you have a contact number for your tent vendor where he or she can be reached DURING your wedding. Problems are unlikely, but if something goes wrong, you want to be able to reach someone who's able to fix it—fast.