Pump Up The Volume or Flatten It Down?
Every last detail of your wedding down to the backing on your earring is important. You've got your dress, your venue, your cake and everything seems perfect now, but you've forgotten something. What you ask? You cannot forget your hair! Pampering yourself by getting a mani-pedi is always relaxing, but do not think past your hair style and make up for your big day! Some hair styles may clash with your dress and some cannot compliment your face; it is best to consult a specialist, but here are some tips:
Strapless Dress– Try an updo, it will accentuate your neck and shoulders while still looking elegant.
One-Shoulder Dress– Push your hair to the side where there is no strap. This will make it beautifully "symmetrical."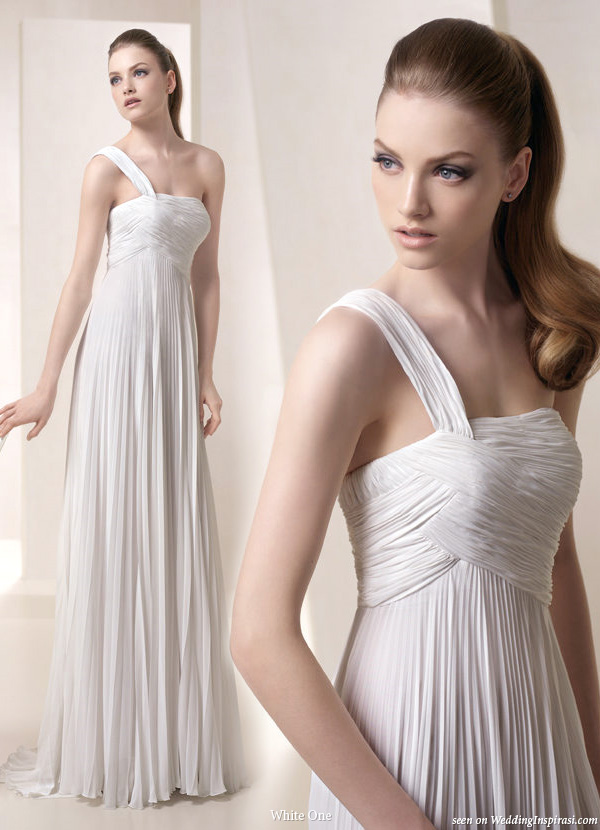 Simple Dress-With a simple dress you can have elaborate shoes, jewelry and even hair! Add a little bit of sparkle to your look by adding something beautiful to your hair.
Elaborate Dress- On the other hand, use the last piece of advice but vice versa with an over the top dress. Keep your accessories simple, including the ones on your head.