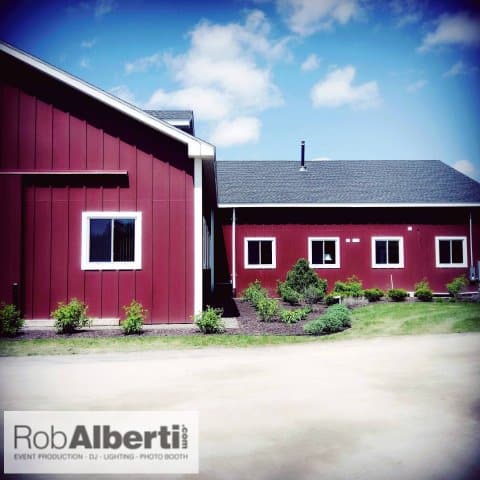 The Barn At Liberty Farm – Ghent NY – Barn Wedding Lighting
Yes – we travel into neighboring states such as the Ghent NY area for custom wedding lighting. We worked with one of our wedding planners in bringing in a ton of black strand bistro string lights to both the sailcloth tent for the cocktail hour and inside the Barn at Liberty Farm in Ghent NY for this wedding lighting design.
All the lights were on dimmers so our onsite light tech could control each lighting zone to set the perfect atmosphere for this wedding. Our sound tech's supplied the musicians that flew in from New Orleans with gear and sound support for the cocktail hour. We even had to RAISE the built-in chandeliers 3′ to compensate for the 2′ band stage that was brought in.
Our clients were very private so no photos from during the non-wedding itself. Here are a few images during setup and prior to guest arrival.