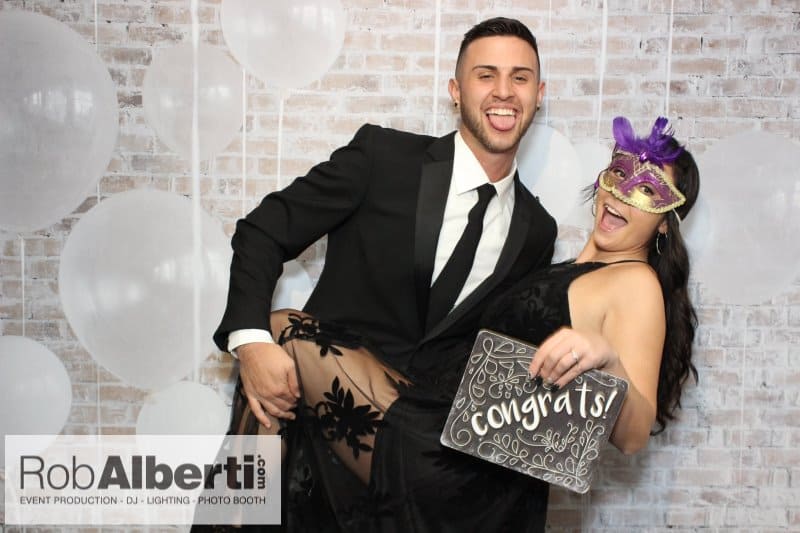 Things You Can Learn From "Four Weddings" To Make Your Wedding Day Memorable
Things You Can Learn From "Four Weddings": Have you ever watched that reality TV show called "Four Weddings" on TLC? If you watch enough of them, you really can get a sense of what is important and what is not at a wedding. Having a bigger budget is not always the way to guarantee a bride wins the honeymoon. Spending your wedding budget wisely and paying attention to the flow of the day is really what makes a wedding GREAT.
Here are some of my observations from watching this wedding TV show.
The Ceremony:
Make sure everyone can hear you exchange your vows- watch out for distracting surroundings and have someone professionally microphone the ceremony.
Keep it short – but not too short (15-30 minutes)
Make it personal – no one wants to hear a generic exchange of "I Do's"
Be on time. If you are late starting the ceremony – it will impact your entire day's plans.
Dress up your ceremony site – give it that "wow" factor
Having your ceremony outside? Have backup plans in case of bad weather. Do not chance it – if there is a chance of rain – just fall back to your rain plans. The same goes for high temperatures, low temperatures, extreme humidity and wind. Do not chance it. Plan around it.
No one likes random people watching the ceremony- keep it private
COCKTAILS – Things You Can Learn From "Four Weddings"
The Cocktail Hour:
People love a change in scenery between the ceremony, cocktails and dinner.
Make sure you have enough space – do not overcrowd your guests.
Give your guests places to sit and relax
Verify that there will be enough bartenders on duty. (1 for every 50 guests)
Keep it upbeat and entertaining – set the tone for the rest of the event during your cocktail hour.
Food. Food. Food. Make sure there is enough for your guests and give them more choice than just cheese and crackers
The Venue and Meal:
Give your guests options for meal choice.
Most people hate buffet lines – but "station meals" are OK
Do not drag out the meal and bore your guests.
Keep toasts SHORT as to not impact dancing time. Try to have them completed by end of dinner.
Older guests can be volume conscious – keep volume appropriate so people can talk and mingle.
Air conditioning should be set so room is cool enough so people can dance without passing out due to heatstroke.
Make your event flow – your entertainment and wedding planners can help you with this. Do not listen to your venue – they are concerned with food service and not the flow of your party.
Pay attention to "reception aerobics" – you do not want your guests standing up, going over here then back to their seats then standing back up, etc. Make activities make sense.
Ever been to an event where there were lines for the bathrooms? You should plan for about 1 stall for every 25 guests.
---
---
DANCING: Things You Can Learn From "Four Weddings"
Dancing:
No one wants to wait 3 or 4 hours before dancing starts.
Pace the festivities so you do not bore guests and you do not do everything all in one lump (people only have about a 10-minute attention span)
Personalize your entertainment and be involved
No one likes it when the bride and groom are missing during the reception – keep group photos to a minimum during this time
Once the dancing starts – do not interrupt it – not for speeches or dessert stations
Dim the lights and set the mood for dancing
Create memorable moments with your entertainment (special send-off, flash mob, highlight friends with special songs)
Everyone loves a photo booth
Nothing kills the party mood like a bad DJ
---
More Blog Posts Like
Things You Can Learn From "Four Weddings"


Fundraisers, Charity Auctions, and Corporate Event Production Services Near Me Fundraisers, Charity Auctions, and Corporate Event Production Services Near Me: We provide a personalized experience for all our corporate clients planning small to medium charity auctions, fundraisers, and corporate galas. With a wide range of event production services, AV rentals, and professional event lighting options….
---
[wdi_feed id="1″]
---
What Do You Do Now?
Contact DJ Rob today to learn about our pricing and availability for your upcoming event.
We offer wedding DJs, Custom Lighting Design, and Photo Booth Rentals.

Describe your wedding in 3 words so we have an understanding of what you are looking for.
Send us an inspirational image of what you are trying to create for custom wedding lighting.
Tell us the style of music that gets you up and shaking your booty.
Let us guide you through the planning process.

Our stomping grounds are The Berkshires and Hartford CT areas, but we travel from Hudson Valley NY to Boston MA, and Southern VT to the CT Shoreline and Newport RI. Get started today.