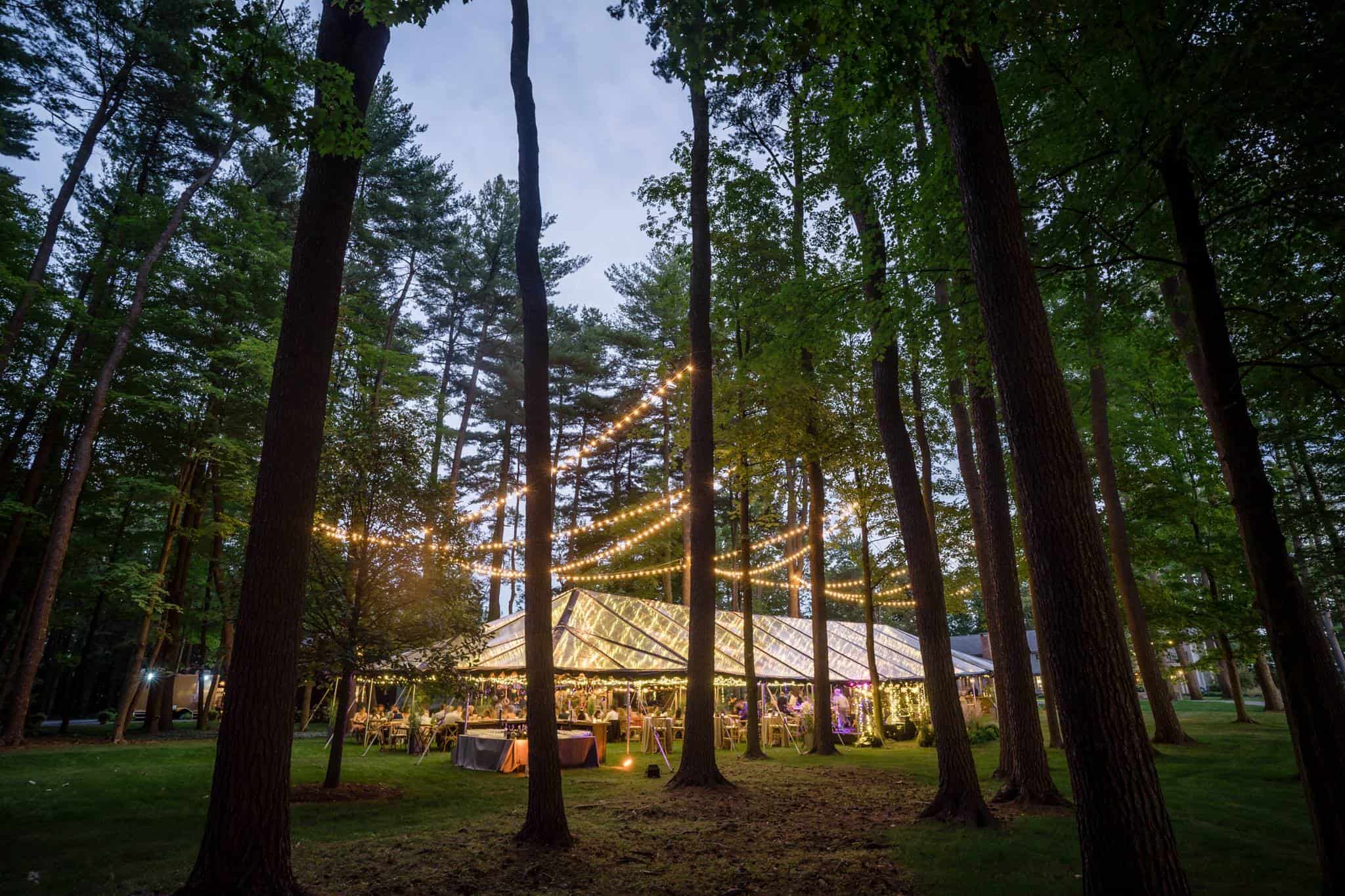 Transform Your Outdoor Wedding With Lighting
Transform Your Outdoor Wedding With Lighting
Transform Your Outdoor Wedding With Lighting: We are in the age of backyard outdoor weddings or tented weddings and there is one thing that so many couples forget about – it's lighting at their wedding. Need some lighting ideas for your outdoor wedding? Let's get motivated and give you some inspiration for your backyard wedding plans. Lighting can be anything from string lights to chandeliers to texture patterns. You see, lighting can bring a complete transformation to your event space – from ordinary and boring to creating that amazing wedding photo background you were hoping for.
There are so many different styles of lighting to choose from for your wedding decor. Lighting can be the most cost-effective way to truly alter your decor for your outdoor wedding. Some lighting might be more utilitarian in need – so your bartender can see what they are doing or so your grandmother doesn't trip on the way back to her car at the end of the night. It can also help create a breathtaking experience for both you and your wedding guests. I had the mother of one of our brides come up to us at the wedding – she was crying. She proceeded to tell us "I just burst into tears when I walked in and saw the lighting. I can't believe this is the same space I walked through a couple of weeks ago"
Couples get fixated on finding the perfect photographer or unique food choices for their wedding, but then they neglect lighting at their outdoor wedding and think the generic floodlights provided by the tent rental company is all they need or want for lighting at their wedding. After all – does lighting really make a difference at your wedding? Check out the video below and see some examples of what lighting can do for you and your wedding plans.
---
See Examples Of What Lighting Can Do For Your Wedding In The Video Below
Transform Your Outdoor Wedding With Lighting
---
Adding crystal chandeliers or reclaimed wood chandeliers to your tent, barn, or hanging from a tree can help create a focal point for your outdoor lighting. Accenting your wedding space with string lights, fairy lights or twinkle lights adds both brightness and delineation to your space. String lights can be used as a background for your head table or band or to break up large spaces such as high ceiling barns or tents. Mixing vines or greenery with string lights adds even more dimension to your wedding space.
Bohemian-style lighting with its color, texture, and shape can make a statement as your guests enter your wedding tent. You can see samples of different outdoor wedding lighting in the gallery below. Each brings a different feel to your wedding – what photo would you use as your inspiration image when talking to your wedding lighting designer?
Smaller bulbs such as fairy lights and twinkle lights might be right for your lighting design or you might want the traditional 2″ diameter bulb feel of bistro string lights. For lighting – the Edison-style bulbs with glowing filaments might be perfect over your dance floor, bar, or head table. We normally recommend to our wedding couples to avoid LED string lights as they just don't look the same as traditional incandescent bulbs (wrong color temperature). Mixing of LED and incandescent bulbs is also normally not recommended as some lights might look HARSH WHITE or have a BLUE TINT to them v. the classic candlelight glow of incandescent bulbs.
Creating path lighting can be done by lighting trees, bushes, or using shepherds hooks with lanterns or candles to guide your guests from one area to another or to help them see their way back to their vehicle when it gets dark. Even if your wedding is mainly being held during the daytime, lighting should be considered crucial to your wedding decor and design. We always suggest that you do a site visit with your lighting designer at dusk so you can see problem areas on your property that require a lighting solution. Maybe you need to shut off the outdoor harsh floodlights (or redirect them for the night) or add some fill light or path lighting for safety. You really won't know what you need until you walk around the space just like your guests will do late at night.
Don't be afraid of color – the new LED fixtures can help add a pop of color to your tent or barn wedding. You can mix colored light and texture pattern projections to turn an ordinary tent into a work of art for your wedding. See samples below of clouds, stars, and tree silhouette patterns being projected onto ordinary white tent surfaces and the impact they have on the wedding decor.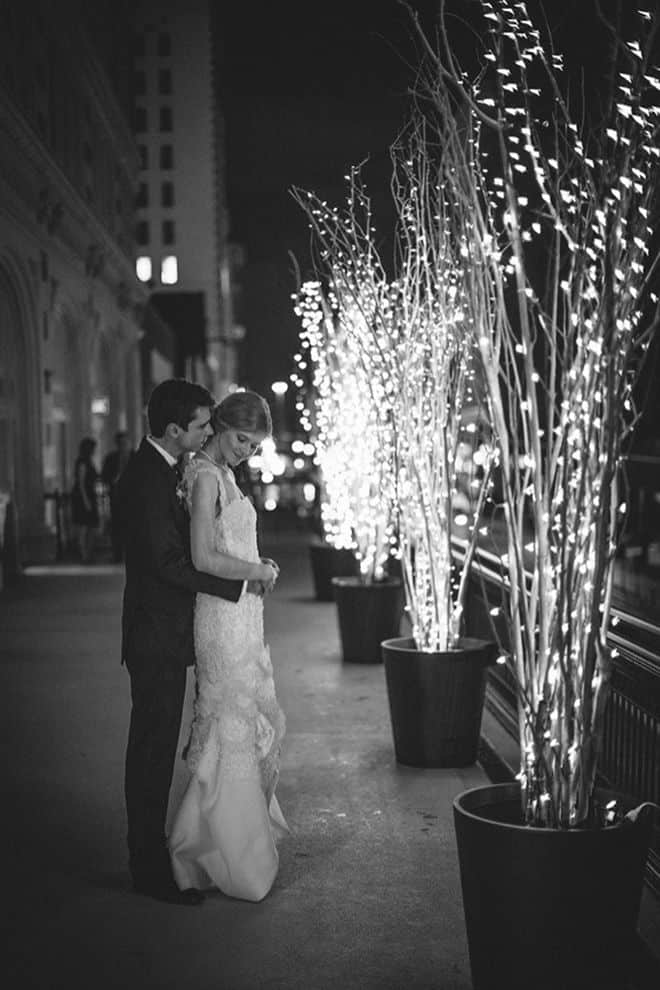 The great thing about Instagram or Pinterest – they are filled with inspirational images for your wedding lighting. The bad thing about Instagram and Pinterest – is they are filled with images of wedding lighting, but they don't explain how expensive lighting can be. That pretty picture of tent lighting above might be a $4,000 lighting installation. Thinking you are going to get amazing wedding lighting without budgeting for it – is unrealistic. I remember a few years back when all the reality TV wedding shows came on the scene. Many even told you outright that the lighting alone at what you see was $10,000 or more. The complexity, labor involved and custom gear all go into the high cost of wedding lighting. Even a relatively simple bistro string lighting installation for a tent wedding might be $2,000 or more.
Why? That string lighting doesn't hang itself. We would normally have a site visit (round trip travel to and from our office and about 90 minutes onsite with you and your wedding planner and vendors). Normally, a crew of 2 light technicians will travel and spend about 6-man hours setting it up. Many wedding lighting installations also require a licensed electrician to pull electrical permits (we have multiple electricians on staff!). We always suggest having a light tech onsite on your wedding day to give you that peace of mind that everything will work (and a guest or vendor doesn't unplug something important!). That 2-man team will have to return the day after your wedding and remove all the installed lighting, So, even a simple string light installation would require 4-round trips to your site, about 12 man-hours in labor – not including our prep time or clean up and restocking of gear time.
The bottom line: you will need to budget for your wedding lighting needs if you want swoon-worthy backgrounds in your wedding photography as you see on this blog post and in the wedding magazines. This isn't something you can probably DIY at your wedding. The specialty gear and time just will be too costly. And who wants to spend 6 hours up a 16′ ladder hanging lights? Yep – that's us. See us hanging a crystal chandelier in a tent below.
What Do You Do Now?
Contact DJ Rob today to learn about our pricing and availability for your upcoming event.
We offer wedding DJs, Custom Lighting Design, and Photo Booth Rentals.

Describe your wedding in 3 words so we have an understanding of what you are looking for.
Send us an inspirational image of what you are trying to create for custom wedding lighting.
Tell us the style of music that gets you up and shaking your booty.
Let us guide you through the planning process.

Our stomping grounds are The Berkshires and Hartford CT areas, but we travel from Hudson Valley NY to Boston MA, and Southern VT to the CT Shoreline and Newport RI. Get started today.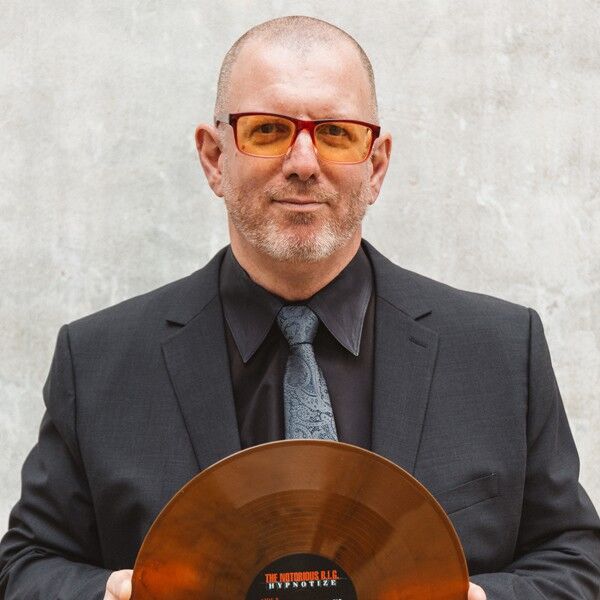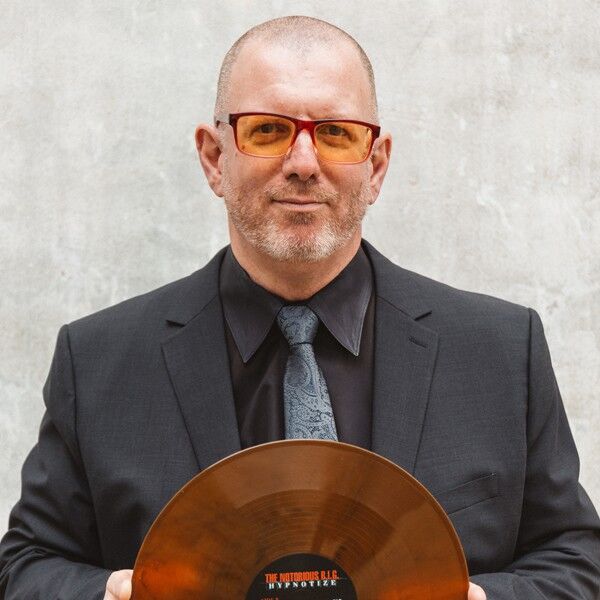 ---


Fundraisers, Charity Auctions, and Corporate Event Production Services Near Me Fundraisers, Charity Auctions, and Corporate Event Production Services Near Me: We provide a personalized experience for all our corporate clients planning small to medium charity auctions, fundraisers, and corporate galas. With a wide range of event production services, AV rentals, and professional event lighting options….
---