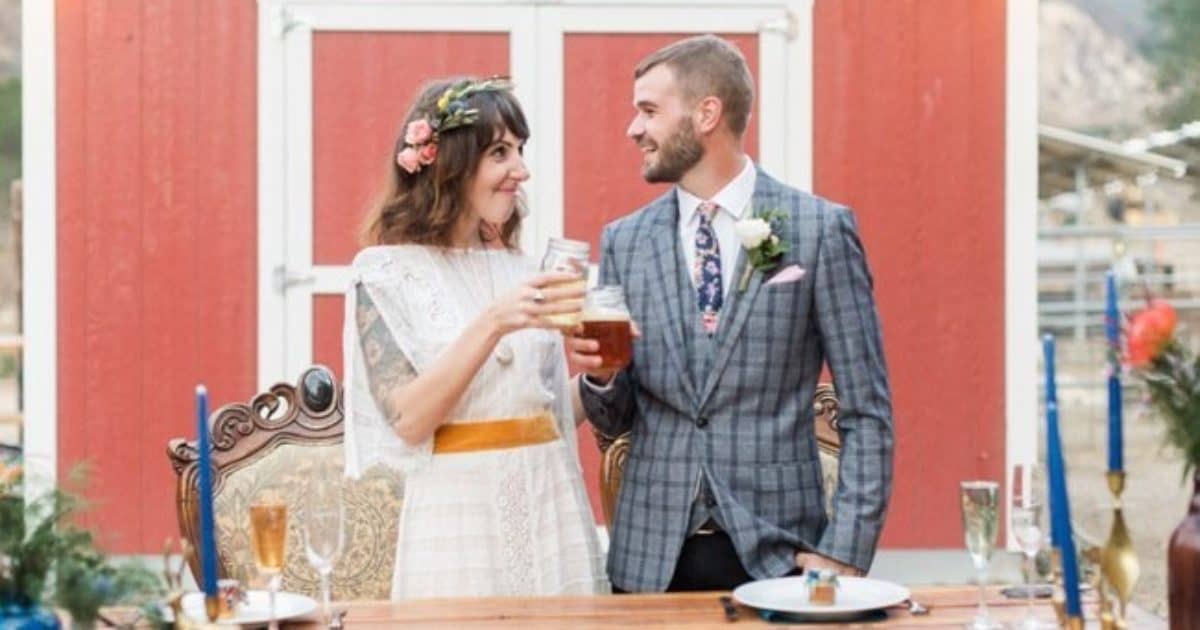 Wedding DJ vs Spotify
Wedding DJ vs Spotify
Wedding DJ vs Spotify – What do you do for your wedding music?: Spotify, Itunes, Pandora and other streaming services are just so readily available – why would you not DJ your own wedding? Maybe you want to be in total control over everything played at your wedding or maybe you are trying to cut costs – whatever the reason – maybe DJing your own wedding might be right for you. Imagine being able to choose every song to be played in the exact order you want for your wedding. You can guarantee that each song has meaning to the two of you and just the right remix is played for your dance floor.
You can ask each guest to submit their favorite song as part of your wedding invitation and each one can hear that special song at your wedding or you can nix all the country tunes and line up all those cheeky line dances as one big set all in a row. You can have one of your friends man the rented sound system or use that computer speaker system you have at home. What could go wrong?
It's your wedding day: You should be heading to get your hair and makeup done, but you and your bridal party are running around trying to set up the table centerpieces (yes – you decided to do your own wedding flowers). The guys were supposed to be going golfing this morning, but they are setting up tables and trying to figure out the DJ rental gear that got dropped off last night. There are so many wires and the setup instructions are not very clear. One of the speakers keeps cutting out and everyone really needs to go get dressed. You'll have to figure it out later as guests arrive.
"A DJ does a lot more than just push play, and if you don't plan ahead, you might end up with poor sound, the wrong songs, or technical difficulties block. Any text will do. Description for this block. You can use this space for describing your block"
---
Finding Balance Between Wedding Budget And A Great Wedding
Wedding DJ vs Spotify
The reality is – you hire florists and photographers and caterers and DJs for your wedding day to take the pressure off of you and your family. Your wedding day should be stress-free, relaxing and a time to savor every moment, not run around trying to figure out something that is not in your wheelhouse like DJ gear or webcams. I get it – if your wedding budget is your main concern, then scaling things down or relying on family and friends to help out might be your own course of action.
If budget is not your main concern and you can afford a professional wedding DJ, then maybe there is another reason you are considering the option of Wedding DJ vs Spotify? Have you been to weddings in the past where there was a really bad wedding DJ? Maybe they couldn't keep the dance floor going or there were awkward silences between songs? Maybe it was the unending DJ banter or the corny DJ antics that turned you off? It might be that you just haven't seen or experienced a GREAT WEDDING DJ NEAR ME yet. Maybe you just need a NON-TRADITIONAL WEDDING DJ? If you are having problems finding the right wedding DJ, maybe you just need to look a little harder and find the right wedding DJ for you and skip the headache of a DIY Wedding DJ Reception.
Yes, there are things you can DIY at your wedding to make it more personal or to save money. We've written an entire blog article about DIY Weddings and you can check it out here: DIY Weddings – What To Do and What Not To Do DIY For Your Own Wedding. It's about balance with wedding planning. You can't do it all yourself and you especially can't be in two places at once on your wedding date. That's probably the hardest thing to realize that there are limitations to what we can all do on our own.
---
Fairy Light Path For Guests Exit
Lighted Path In Woods
Wedding DJ vs Spotify
Disco Ball Themed Wedding
Creating Special Moments
Wedding DJ vs Spotify
Packed Dance Floor Lighting
Kilt Wedding
Wedding DJ vs Spotify
---
Skip The Wedding DJ?
Wedding DJs can cost as little as a couple hundred dollars to several thousand dollars. Say what? How can that be? It's the same with wedding photography and shopping for a car. Yes, that Hyundai Sonata will get you from point A to point B, but wouldn't you rather drive that $250,000 McLaren 600LT? There is one thing in life that you need to understand when planning your wedding – you really get what you pay for. There is a reason one wedding photographer's images are so much more moving than the images captured by your cousin on her Costco DSLR. Music makes or breaks a wedding – so thinking a $600 wedding DJ will give you the same experience a $2500 wedding DJ is just so wrong. I always say that you can put the same set of wedding guests in the same ballroom with the same DJ gear and same music collection and just plug in a different wedding DJ into that reception and you will get drastically different outcomes. It's not the gear, it's the experience level of the person running your wedding. And that is why you need to find just the right DJ for your wedding.
"No way would I skip the DJ, it isn't just about the music…..but what to play when, what to say and announce when, and what to have people do when….guests otherwise have trouble knowing what you want them to do and what's happening…..they keep organization and pilot the event, create mood and energy through music and their own MC skills. They're worth it."
Be Sure To Hear Your Wedding DJ Before To Know If They Fit Your Style and Feel
We always suggest that you hear any potential wedding DJ do two distinct things – make announcements or introduce a wedding party and hear them mix a music set. By hearing a recording of them doing wedding introductions or standard announcements at a wedding – you can understand if they will fit your tone and personality. It's also great to get a feel for whether they can keep a dance floor filled by listening to a 15-30 minute set of music – you can hear the song transitions and music style (most DJs can play a mix of oldies, classic rock, dance music and old-school) and make sure they fit your needs for your wedding music. It's normally important to play a good mix of styles for weddings as you have both guests around your age and your parents age to keep entertained.
"For me, a DJ is super important for keeping the flow of the evening going and ensuring that people get up and moving. Personally I would be too worried about who was going to manage the music in case something went wrong, etc to use a Spotify playlist."
"BEST DJ EVER. People dancing the entire time, which is what we wanted. We had multiple people ask who the DJ was the following day. He is super professional, but also laid back and just so nice! We also did the photo booth which was AMAZING. People also used it the entire night as well. Plus the uplighting made the vibe!! Our wedding was so perfect and a HUGE reason was because Rob was our DJ!!! Can't recommend enough!!!"
---


The Hermitage Inn Wedding Photos West Dover VT Wedding DJ The Hermitage Inn Wedding Photos West Dover VT: We have been working at The Hermitage Inn located in West Dover VT for years now. We have DJ'd weddings and provided tent lighting for so many weddings held there over the years. I wanted to put…
"Working with Rob for our wedding was a pleasure. He was easy to get in touch with in the months before the big day, asked all the right questions to figure out what our preferences were, and generally made the weekend much less stressful than it could've been. All the audio in the ceremony went smoothly, and people were on the dance floor all night — his music choices nailed the tone we were going for. Excellent job all around."
---