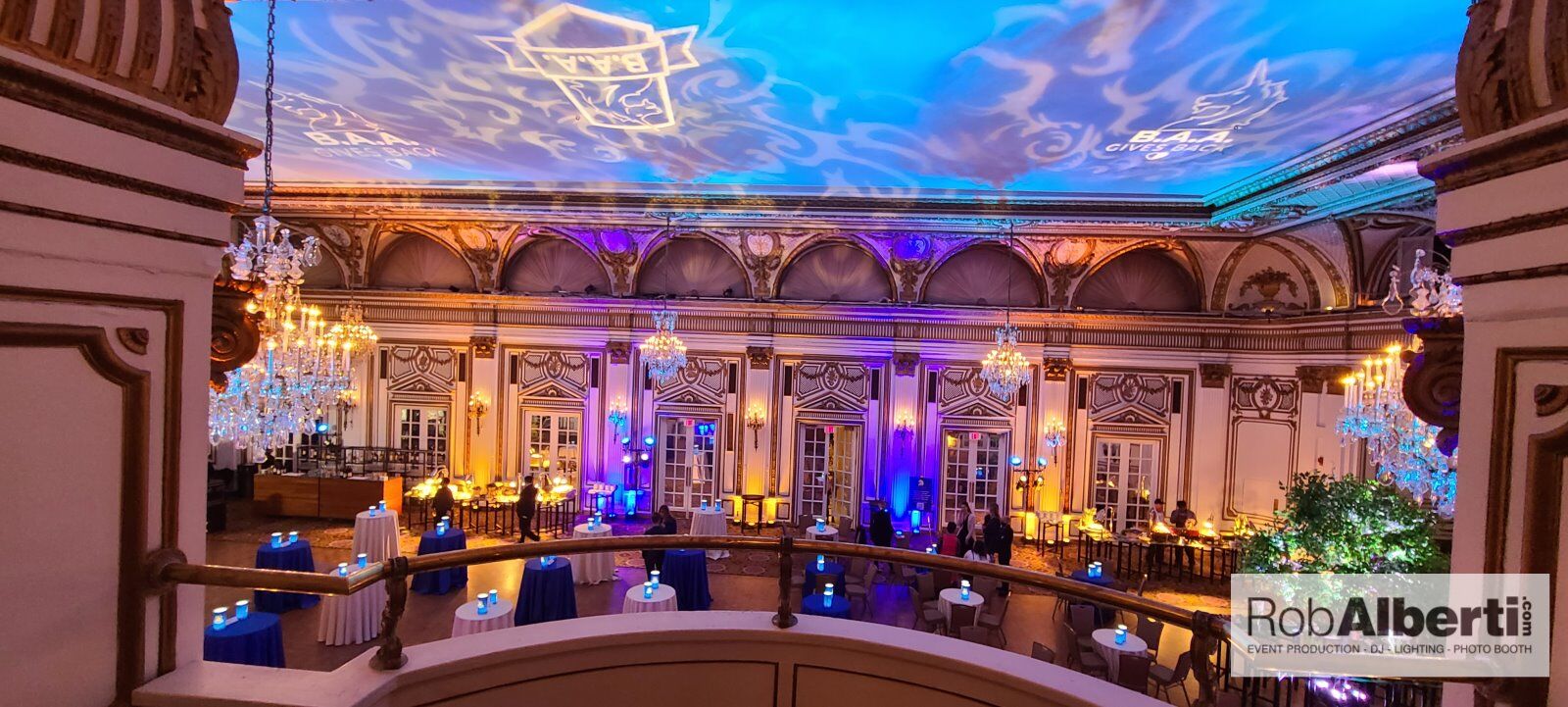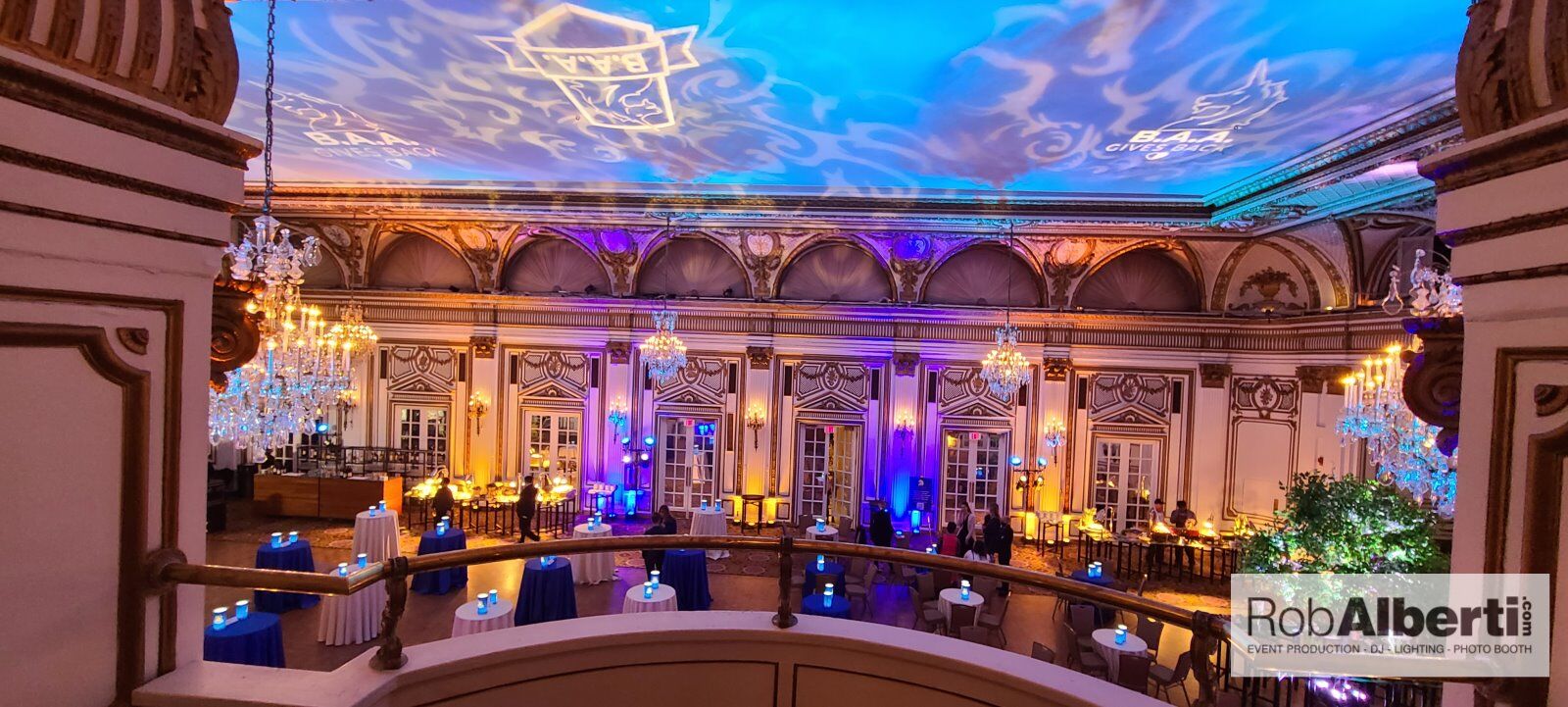 Wedding Lighting and Wedding Decor
What can lighting do for your wedding décor?

You spent months or even years planning the perfect wedding, you want your guests to share in this beautiful moment, you want to set the mood so that they won't miss a thing, and believe it or not, lighting is the way to go.

For any event, lighting is one of the most important factors that you need to pay special attention to; it can completely transform an entire room or an empty space into a sophisticated, elegant, and memorable place, much more than any regular decoration can. Currently, there are many options that we offer to help you light your wedding reception. Some of these wedding lighting options include:
Ballroom LED Up-lighting
Tent Wedding String Lighting
Barn Wedding Chandelier Rentals
Texture Pattern Projections
Pinspots & Task Lighting
Outdoor Waterproof Venue Lighting
Meet Allison & Nick
Stonover Farms – Lenox, MA

I'd like for you to meet Allison and Nick. When you walk into Stonover Farms – it is an empty barn. Allison and Nick had a vision for their wedding. They wanted to completely transform the space with lights hung throughout. We walked the space with them, brought in a few light fixtures, and created a design to meet their vision.

We brought in amber uplighting to warm up the wood tones around the perimeter. We hung about 600′ of black strand bistro lights throughout the space. Then, we brought in 2 custom recycled wood chandeliers. One was an 8′ long plank chandelier with glass and hanging Edison bulbs hung over the wood bar. The second was a 6′ x 6′ square recycled wood chandelier with 16 Edison bulb hanging strands placed over the dance floor.

When they came in for their first look on their wedding day – they just lit up. It was more than they ever expected. Even, Stonover Farm's owner, Tom pulled me aside the day after their wedding to say that he's never seen the barn lit up – it was just amazing.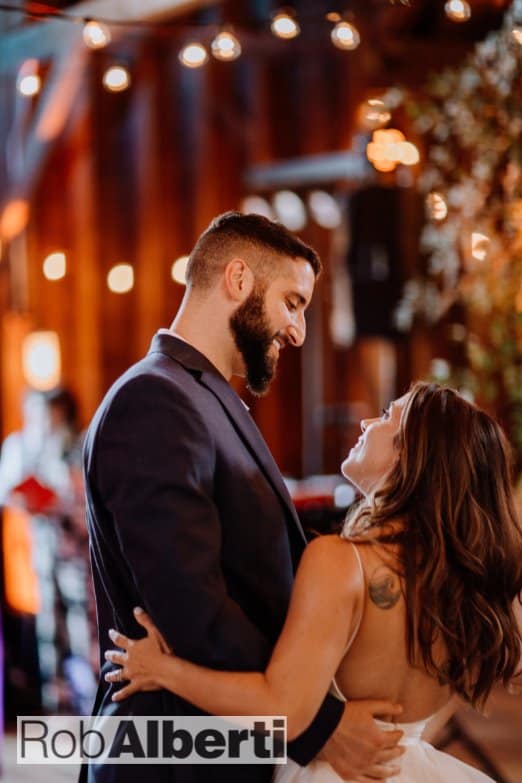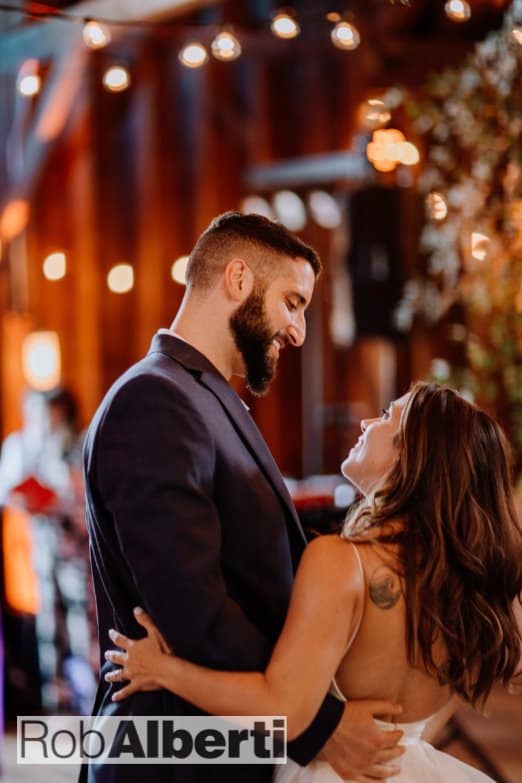 "We hired Rob to do the lighting for our outdoor tented wedding in upstate New York. I can't recommend Rob and his services highly enough. Not only did he take the time to visit the site and consult with us several times leading up to the event — he also advised us on lighting for other areas of the property that we made into our photo booth and late-night hangout area. He really knows his stuff — guests kept complimenting the lighting and look of our wedding throughout the evening." Ariane & Jonathan

Our lighting packages start around $1000 with most clients spending between $1600 – $3500 for custom lighting designs
See Our Gallery Of Wedding Lighting Options
Hover over the images to see what wedding lighting options we did for each wedding
The Berkshires, Hudson Valley, Hartford CT
Wedding Tent Lighting
Bistro string lights and paper lanterns
The Lake House Lee MA
Custom Wood Chandeliers
8′ Long Edison Bulb Plank Lighting
The Log Cabin Holyoke MA
LED Up-Lighting
Perimeter uplighting
---
The Mount Lenox MA
Micro-Wedding Chandeliers
Wood Arch and Crystal Chandeliers
Chesterwood Museum Tented Wedding
Tent Wedding Wash Lighting
LED Wash and Celestial Pattern
250 Longpond Great Barrington
Tent Wedding Lighting
Dense Pattern Fairy Light
"We all know that lighting is EVERYTHING!!!! Rob made my day extra extra special!! He was quick to respond & was very flexible to work with! He added that extra glam to my wedding!" Evelyn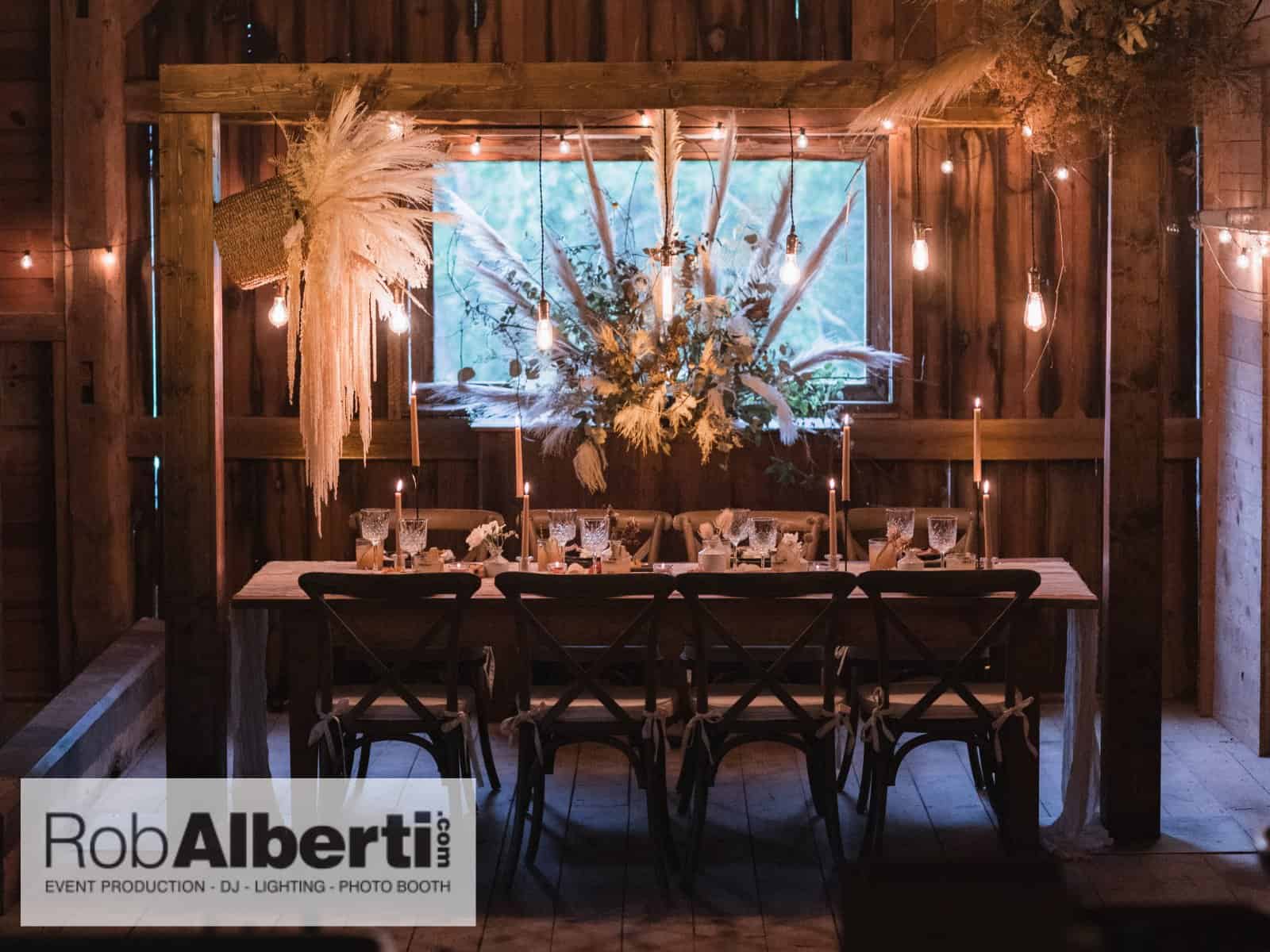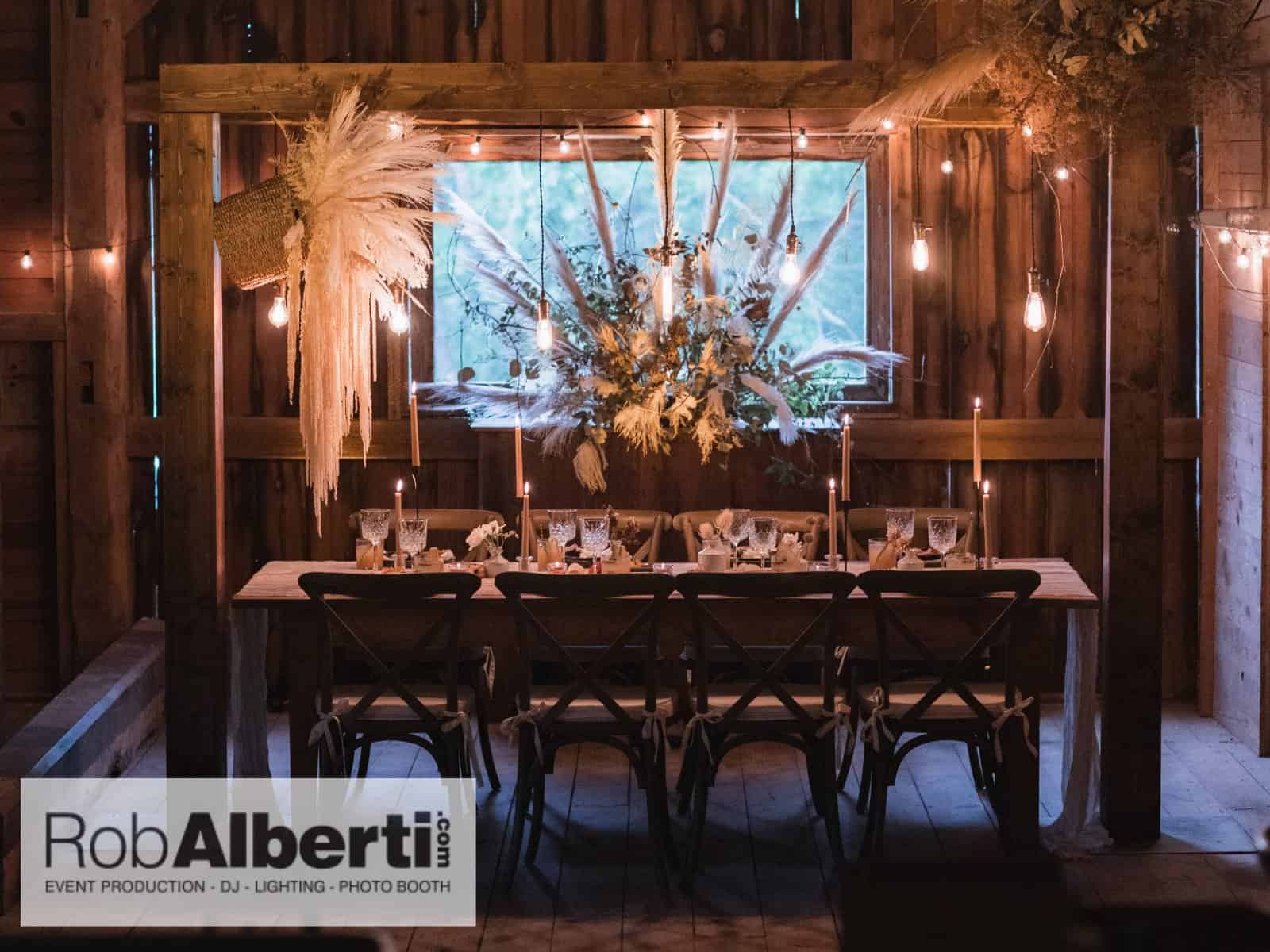 "We couldn't be happier with our decision to use Rob and his lighting services. Just weeks later, our friends were married and used Rob as their DJ. He was incredible! For lighting and DJ services, Rob is the best in the tri-state area of CT, NY and MA!" Cady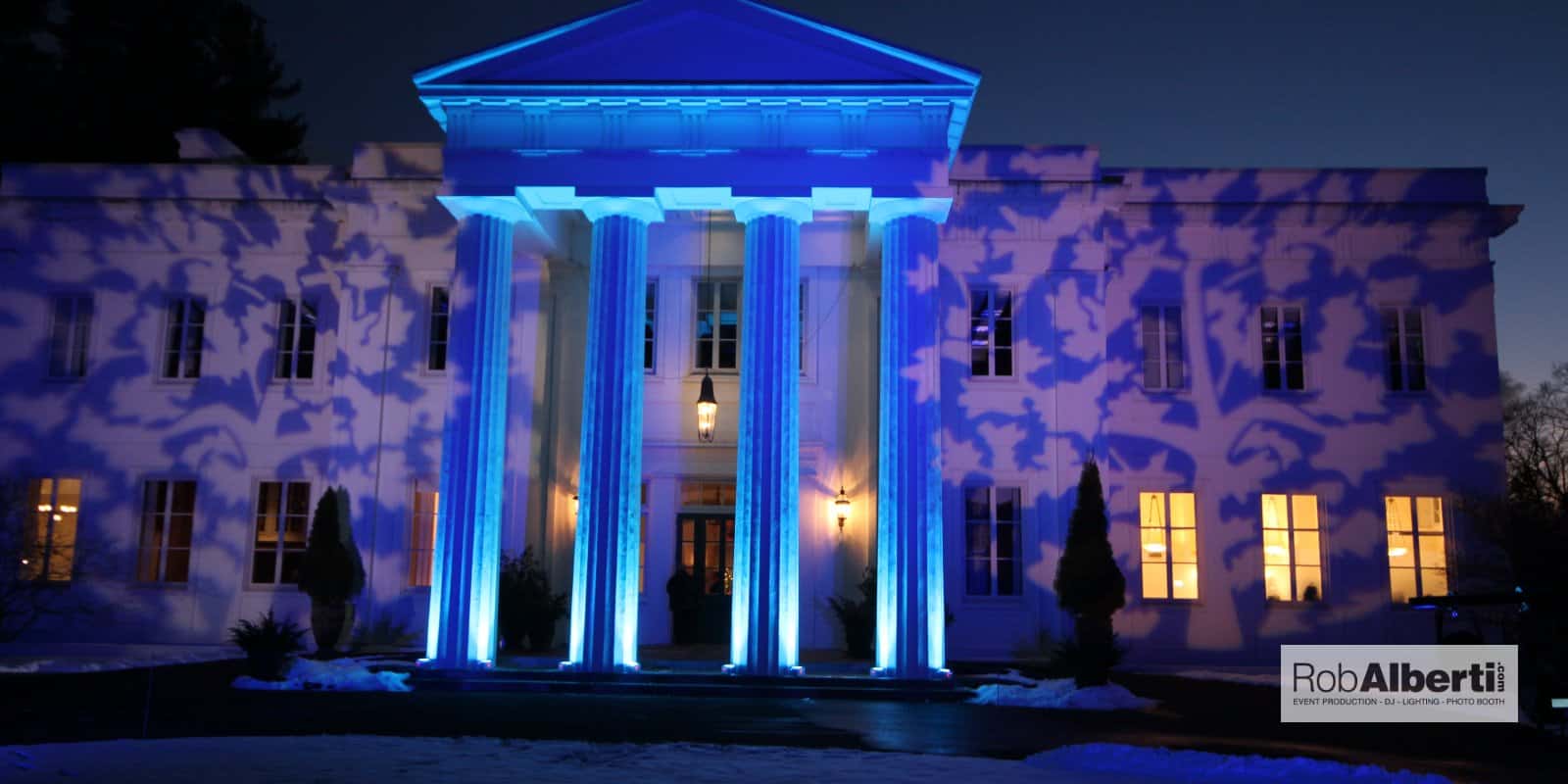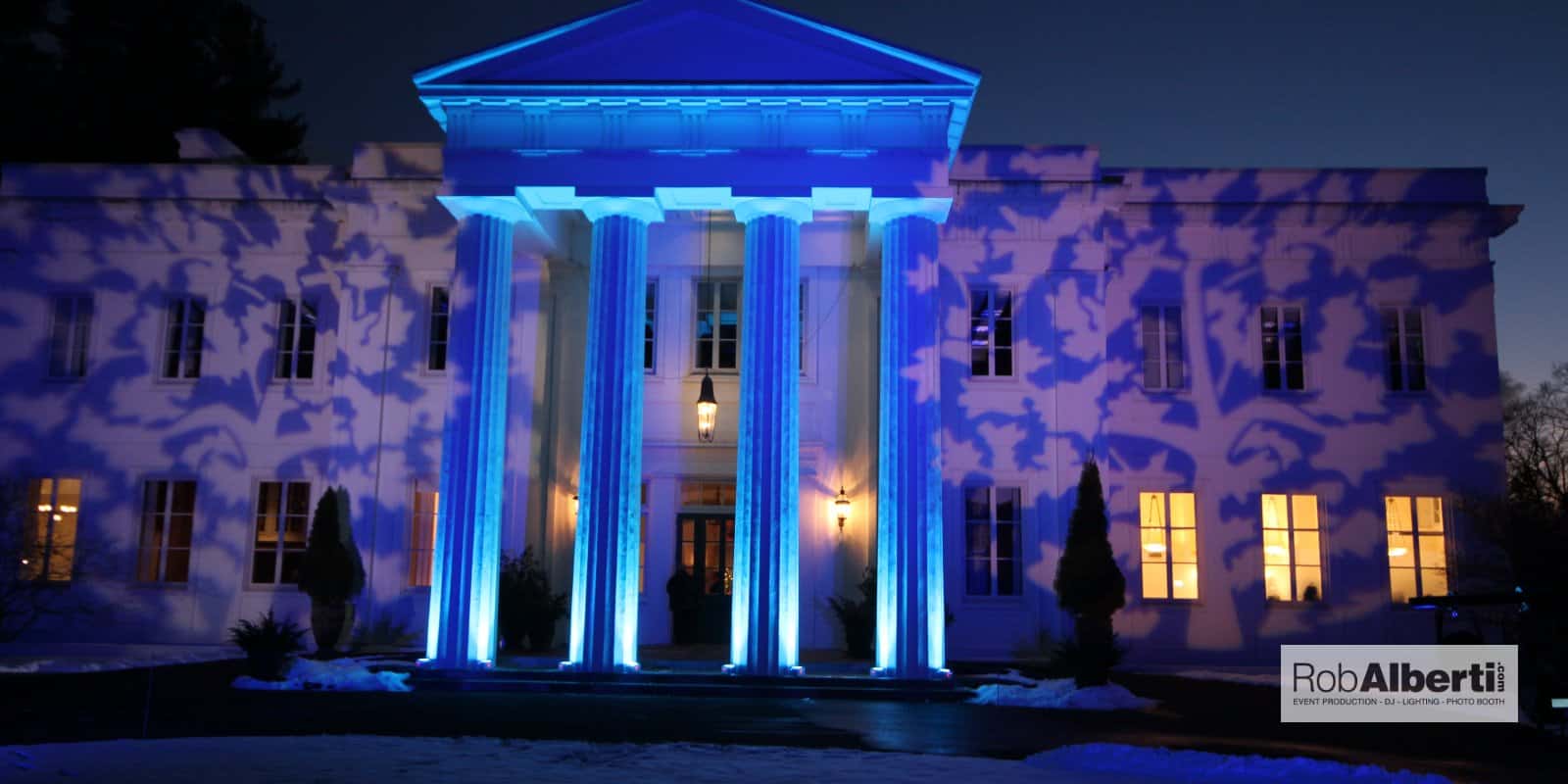 What Do You Do Now?
Contact DJ Rob today to learn about our pricing and availability for your upcoming event.
We offer wedding DJs, Custom Lighting Design, and Photo Booth Rentals.

Describe your wedding in 3 words so we have an understanding of what you are looking for.
Send us an inspirational image of what you are trying to create for custom wedding lighting.
Tell us the style of music that gets you up and shaking your booty.
Let us guide you through the planning process.

Our stomping grounds are The Berkshires and Hartford CT areas, but we travel from Hudson Valley NY to Boston MA, and Southern VT to the CT Shoreline and Newport RI. Get started today.