Wedding Tent String Lighting – What's The Difference?
Wedding Tent String Lighting – What's The Difference?
Wedding Tent String Lighting – So, you're having a tented wedding and you need lighting? Do you get the generic perimeter lighting that the tent company offers? Do you hire a lighting pro or do you DIY your wedding tent string lighting? Let's break it down for you. Do you really want to be purchasing, installing 600 bulbs, climbing up a ladder and then having to take it all down after your own wedding? While you're at it – why not bake the cake, do the flowers and DJ your own wedding? There is a reason you entrust others to help you on your wedding day – it's just too much for one person (or a bunch of your friends) can handle at the same time as enjoying the experience of your wedding day. Oh, and did I mention that most areas that we cover require you to pull an electrical permit (licensed electrician) to hang string lights at weddings?
We always suggest that we do a site visit about 3 months prior to talk over all your wedding lighting needs. If we schedule our site visit around dusk, we can also help you pick out the dark areas that need lighting for safety or to add the aesthetics of your wedding lighting. Sometimes it's great to loop in your caterer and florist for a combined site visit so we can make sure we are not overlapping services.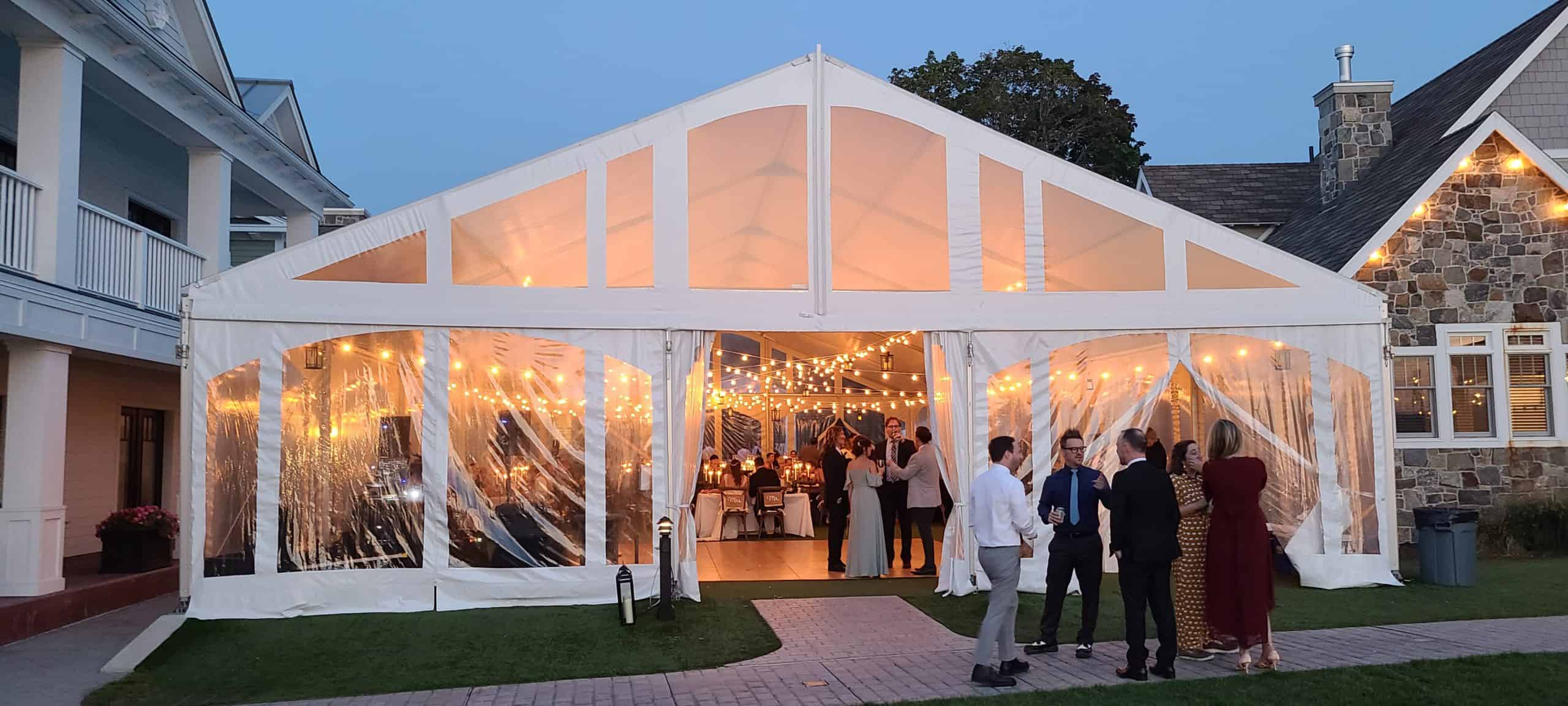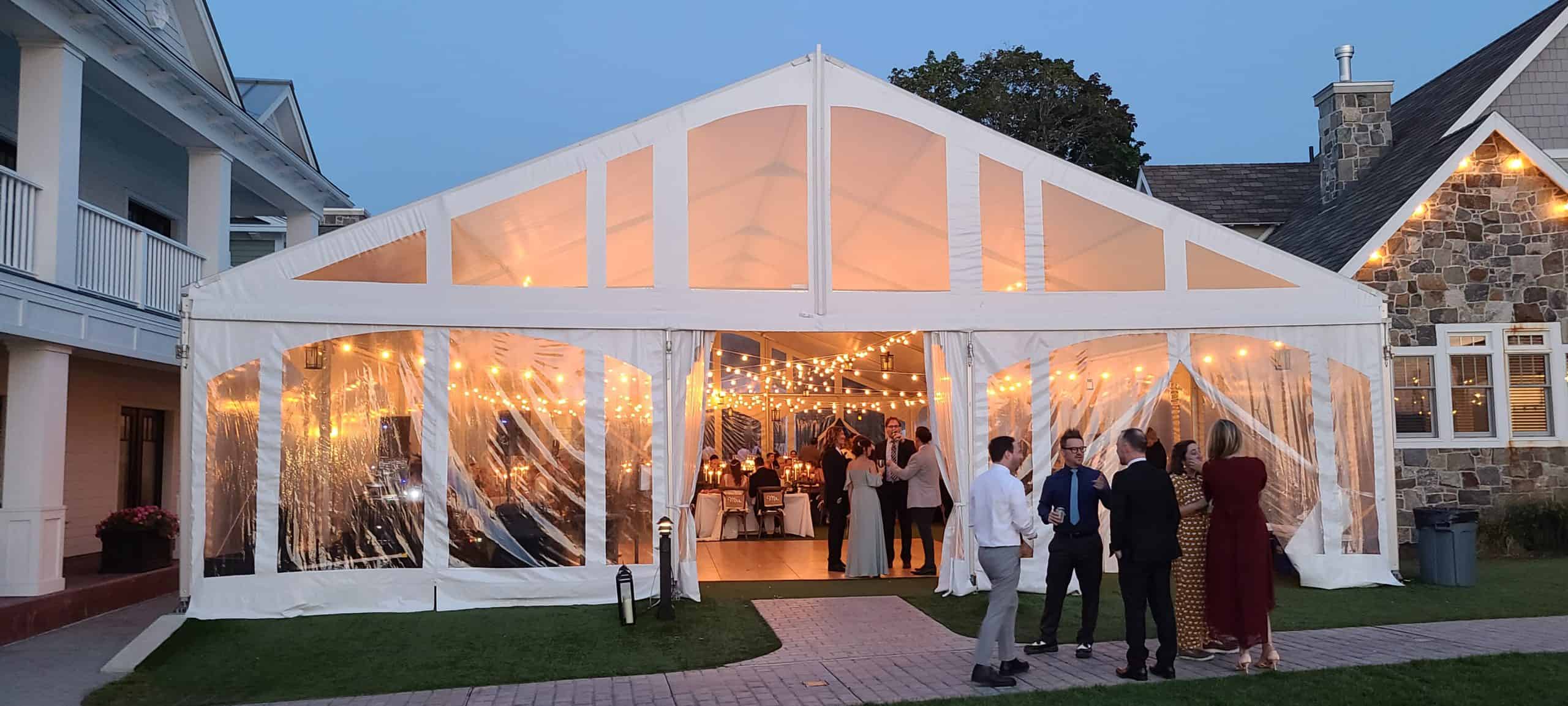 Different Kinds Of Wedding Tent String Lighting
There are different styles of string lighting available to use for your wedding lighting.

Fairy lights are small LEDs on a metal wire. They come in short lengths and can not be linked or dimmed.

Twinkle lights are many times called Christmas lights as they use the same incandescent bulbs as most tree string lights. There are also LED versions of these, but most are not dimmable and don't have the pretty warm color as traditional incandescent bulbs. They are great for creating a dense pattern of lights in tents. Bulb spacing is normally 3-6″ apart. You can normally connect about 150′ runs of twinkle lights.

Bistro Lights are typically 2″ diameter bulbs spaced about a foot apart. They are brighter (7w) bulbs and the incandescent versions are dimmable. Newer LED versions are dimmable but again, the LED color temperature just isn't as pretty as a normal incandescent string light bulb. Bistro lights can be connected end to end for about 250′ runs of lights, making them convenient.

Edison bulbs are brighter (11w) bulbs spaced again, about a foot apart. They are dimmable but you can't connect more than about 100′ in length due to power draw. This is very limiting in the layout when stringing lights in a tent.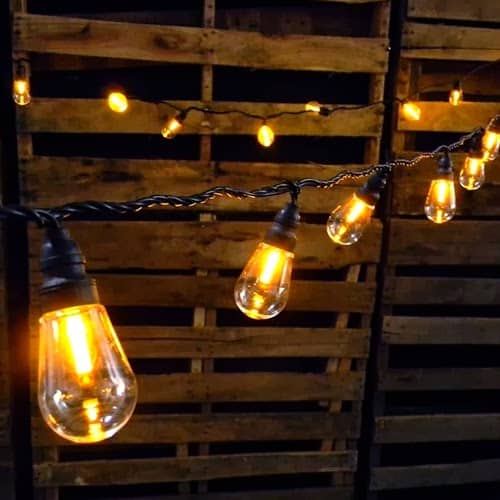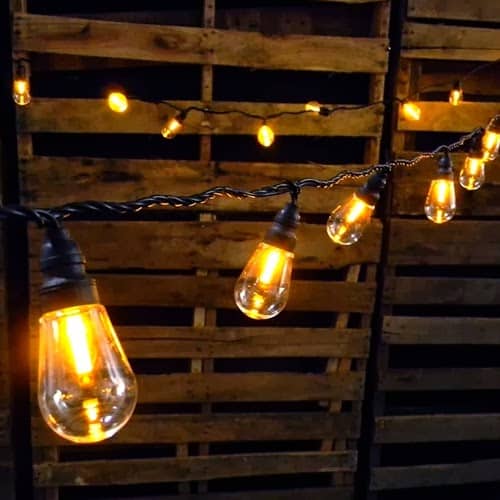 ---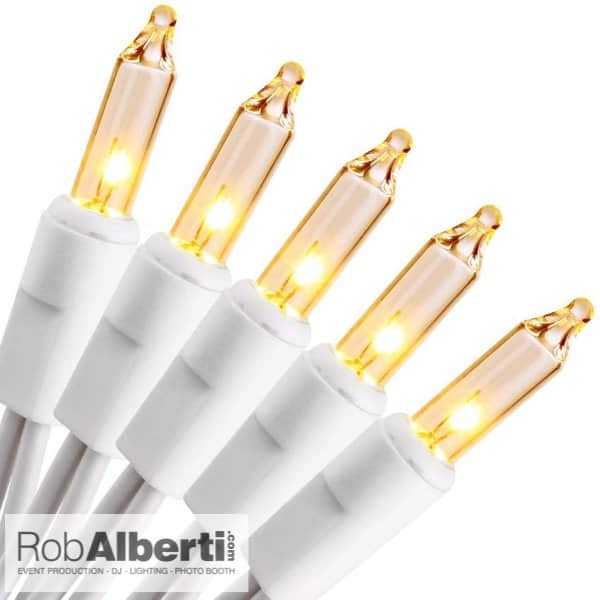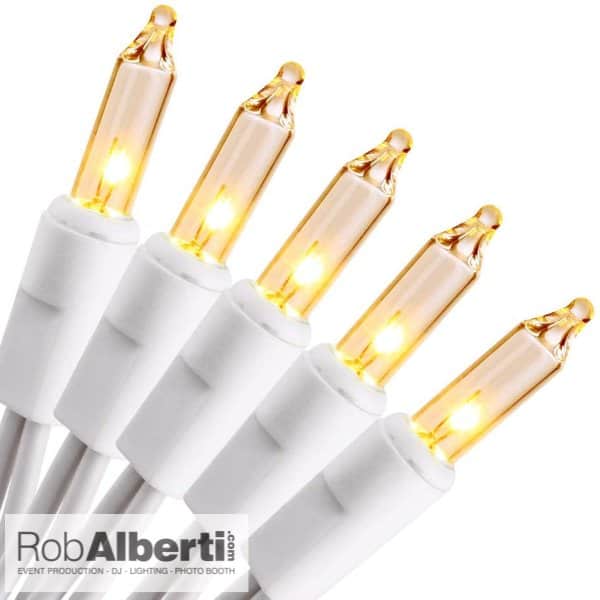 Twinkle Lights
Incandescent twinkle lights for tented weddings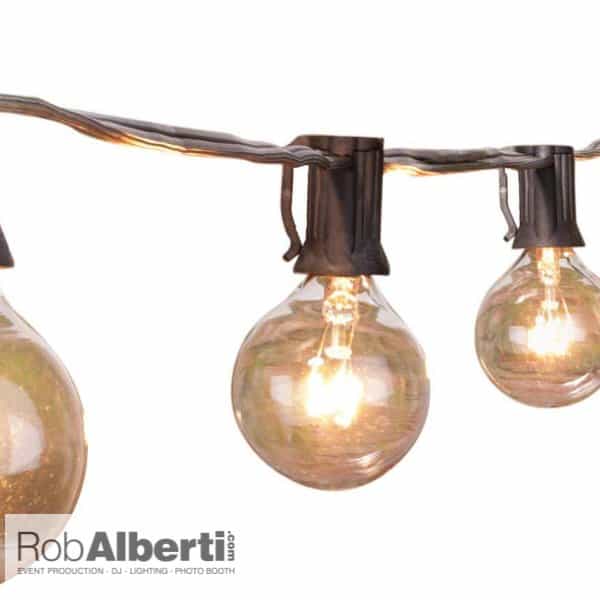 Residential String Lights
DIY style lighting – not waterproof or designed for longer runs of lights needed in a tent

Any tent lighting pro should NEVER USE this style of low-end lighting at your wedding. It is dangerous and it's easy to overheat the strands and cause fires.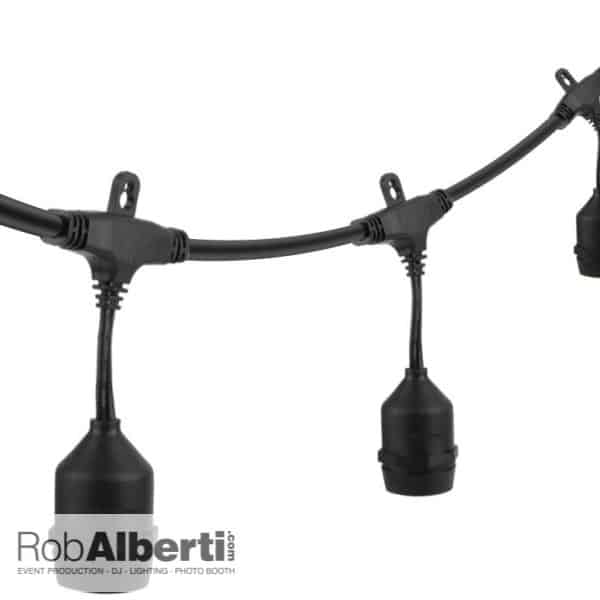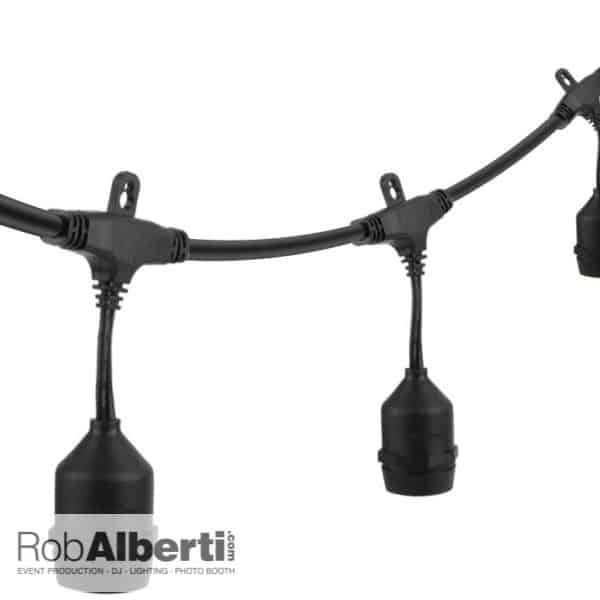 Commercial Grade String Lights
This heavy-duty industrial grade string light is designed for outdoor use and for longer runs where power consumption is higher – like a large tented wedding.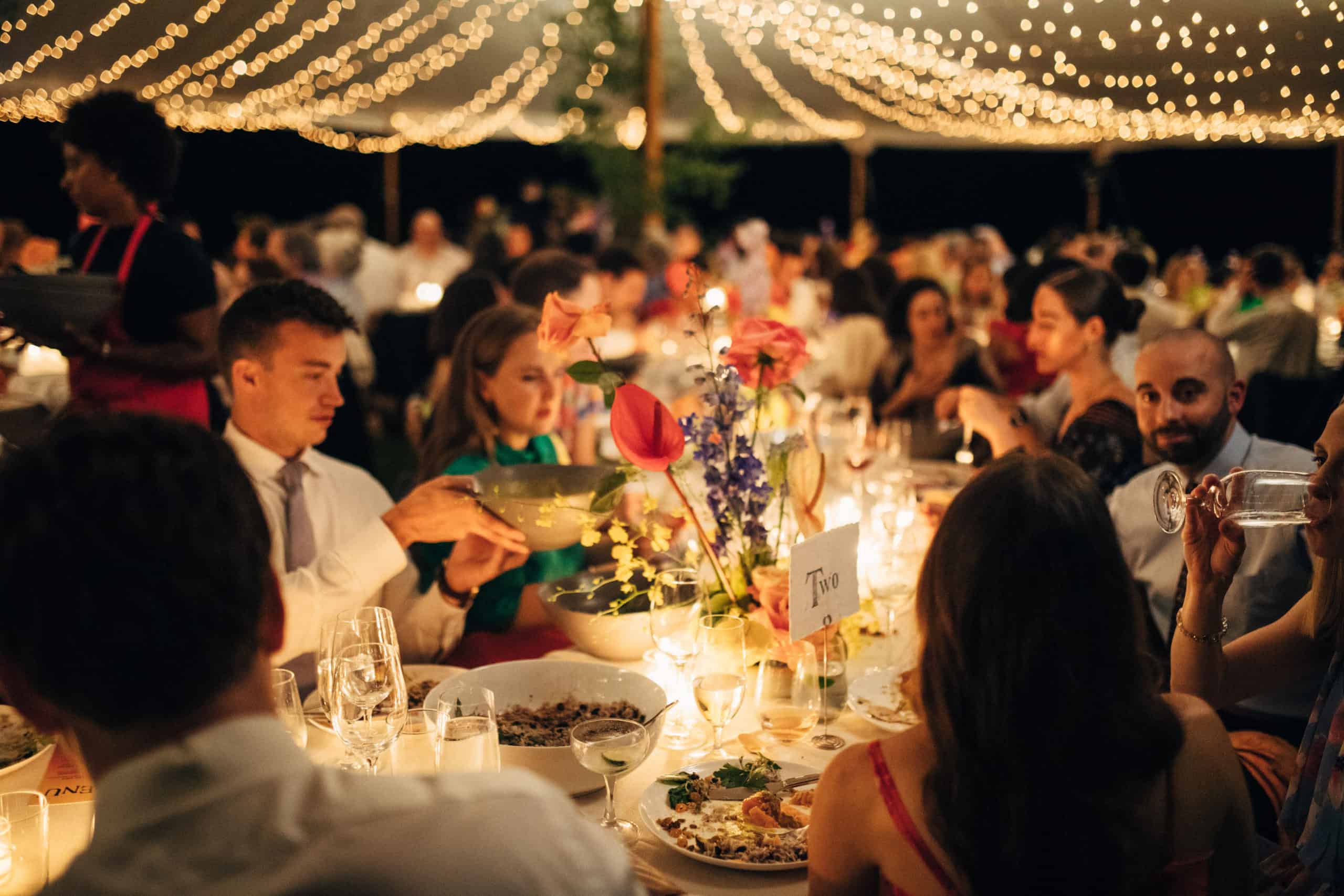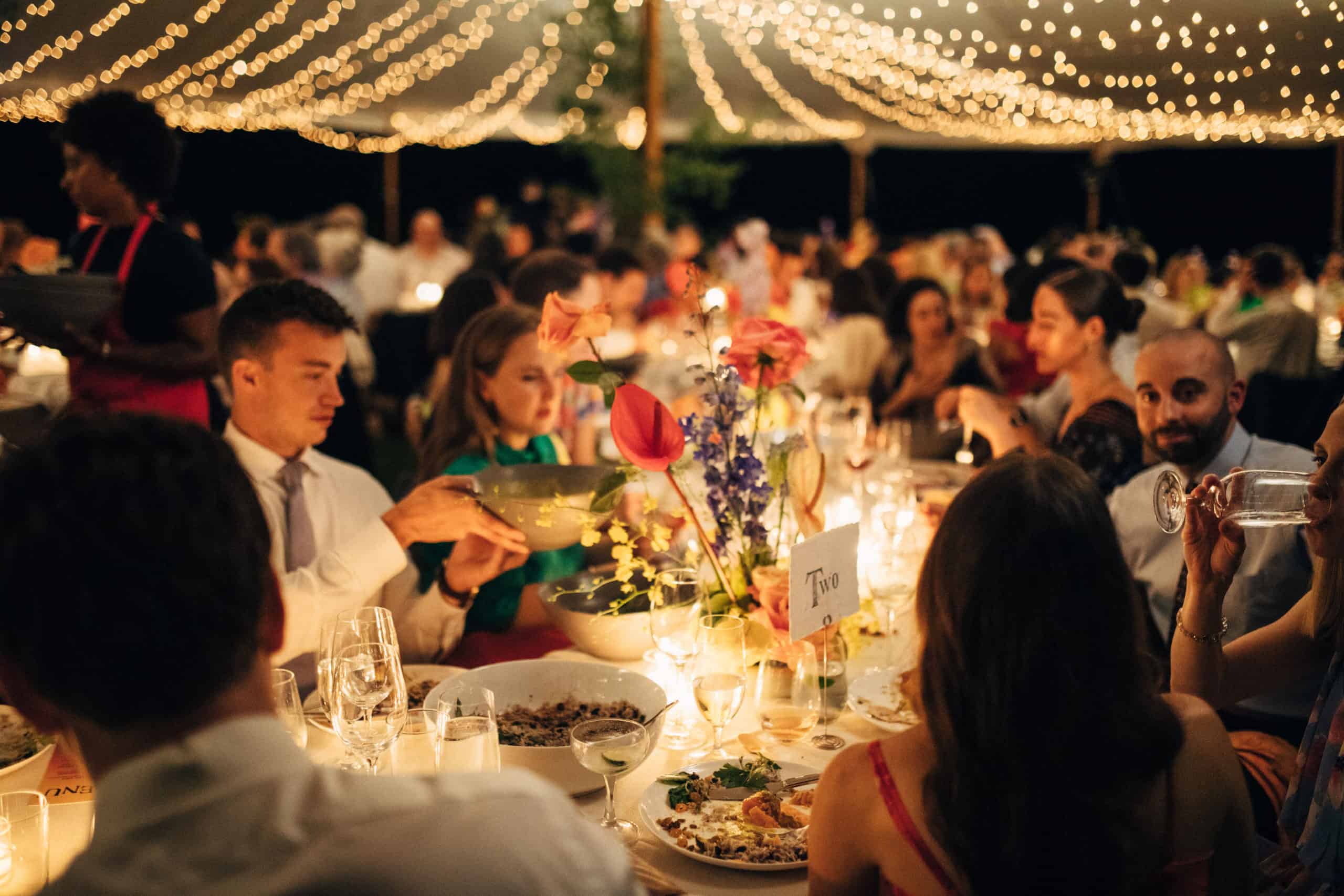 ---
Electrical Needs
Your wedding lighting pro will access your electrical needs, see what is available onsite and suggest that you rent a portable industrial generator when there is not enough power onsite for your tent lighting.

The lights might take 2- 4 20 amp circuits alone. Don't forget what your wedding caterer, entertainment and portable bathrooms will also draw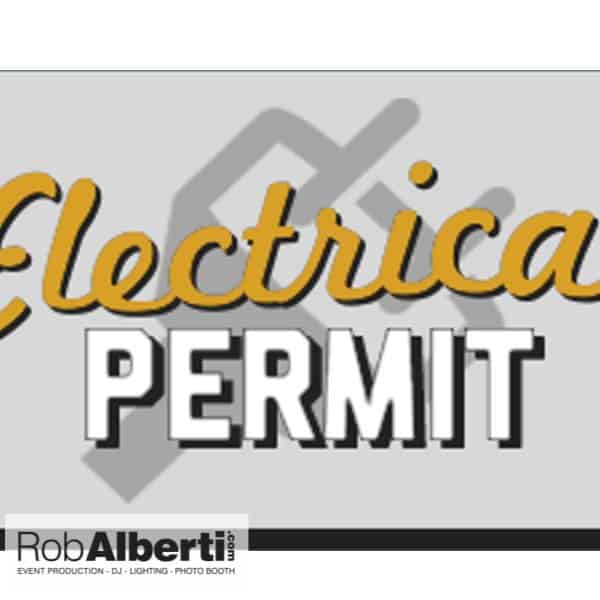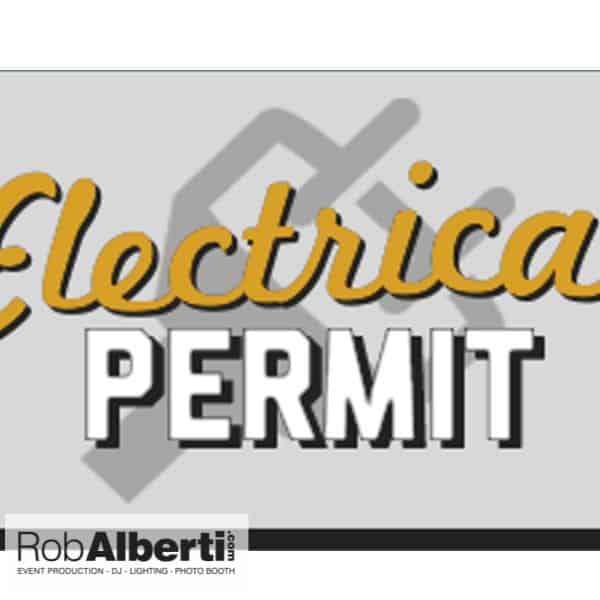 Electrical Permits
Our licensed electricians onstaff will pull all necessary electrical permits for your wedding lighting installation. No need to worry – we have you covered.

That also means DIY lighting and anyone that says they don't pull electrical permits are putting you at risk and jeopardizing the success of your wedding.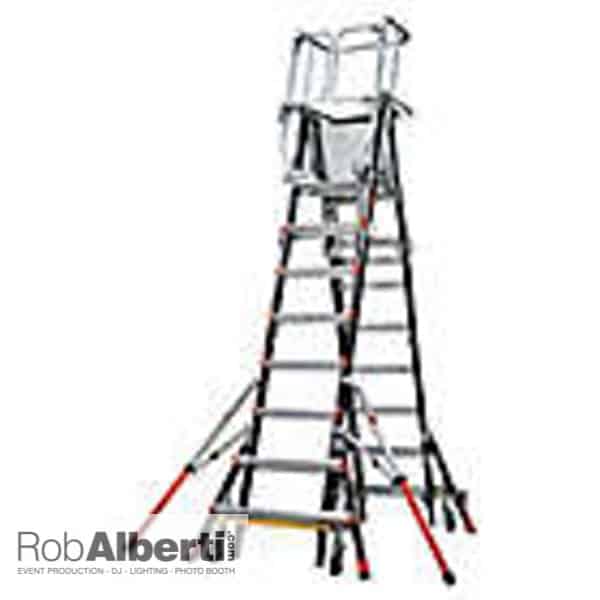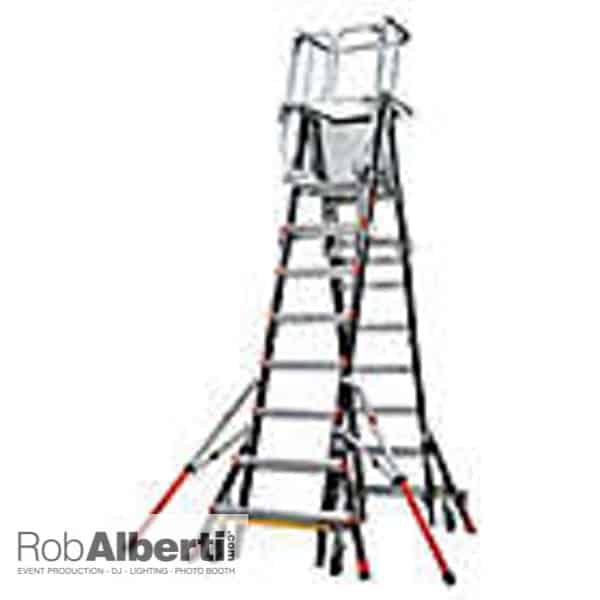 The Right Gear
No one really likes heights (except me and my installation crew). We bring in Osha safety cage ladders for most of our installations.

We'll get your tent lights strung and be safe about it. We have ladders that will reach upwards of 20′ off the ground. That's pretty high! We are all about safety.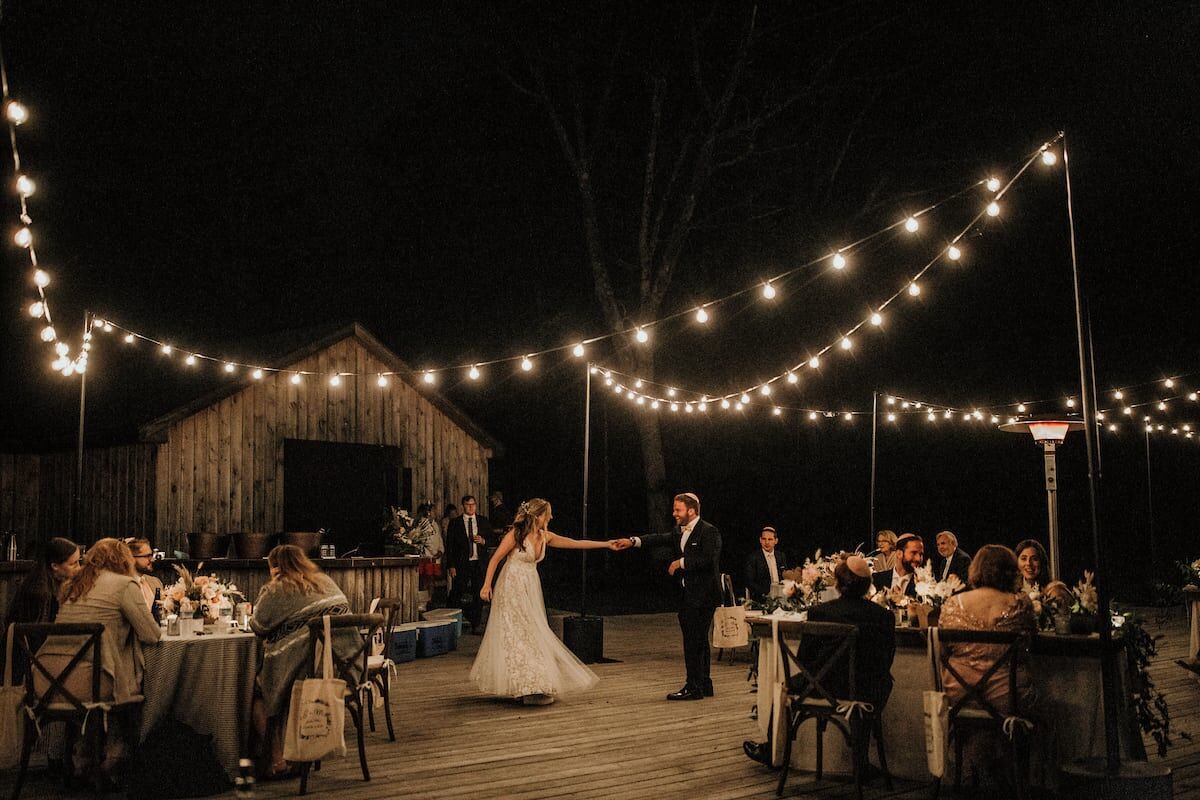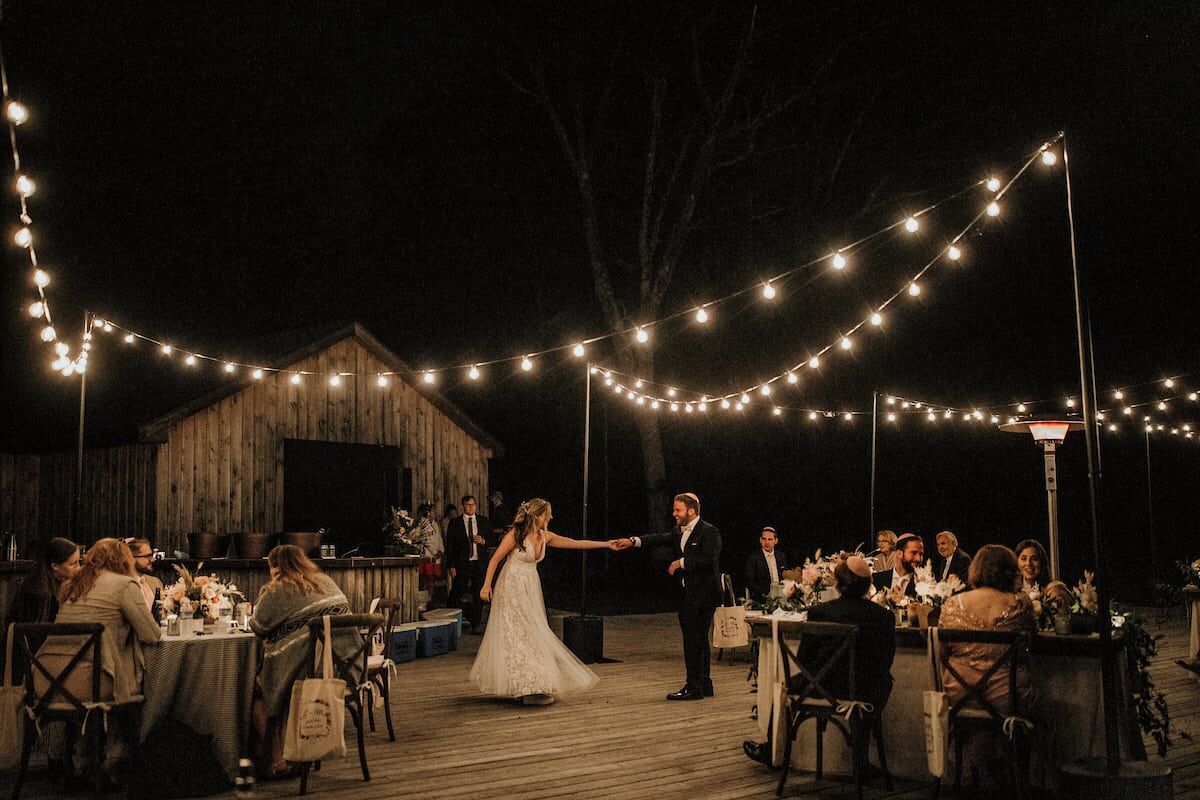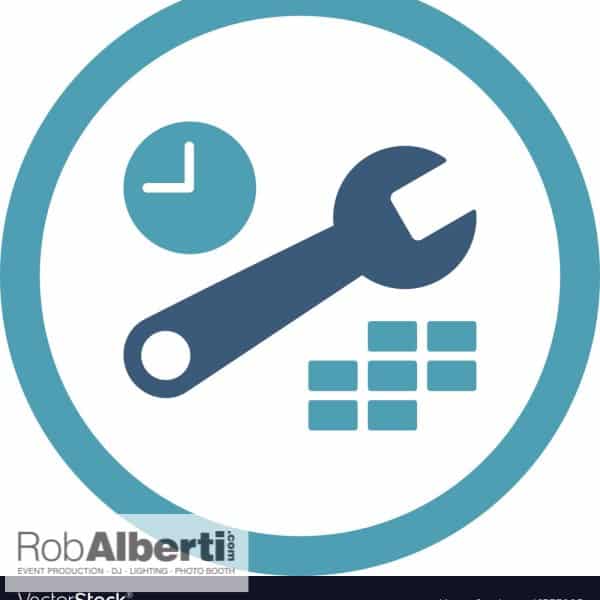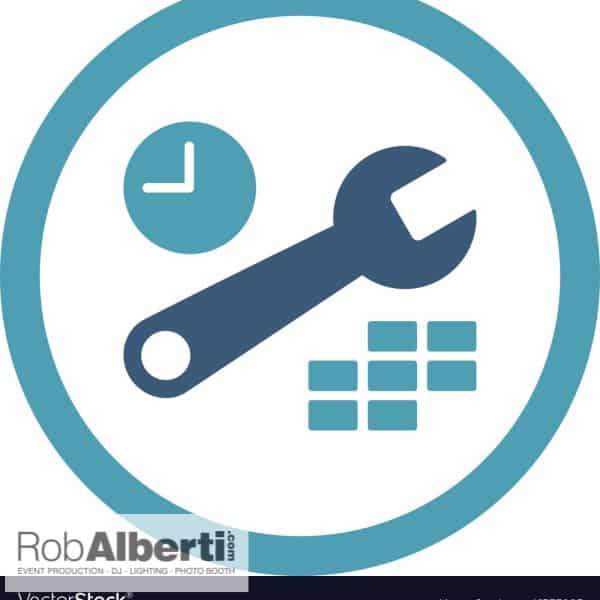 Setup Time
We bring in a crew of 2-3 for most of our installations. We'll be onsite and put in on average 6 man hours (not including travel) for each tent installation. For our more complex dense twinkle light installations – that number will be 15+ man hours.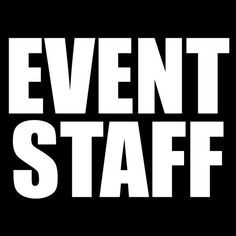 Onsite Event Staff
Our onsite lighting technician will be there for your peace of mind and to make sure everything is just right at your wedding.

We will dim the lights in your tent when it's time for dancing to set the perfect mood.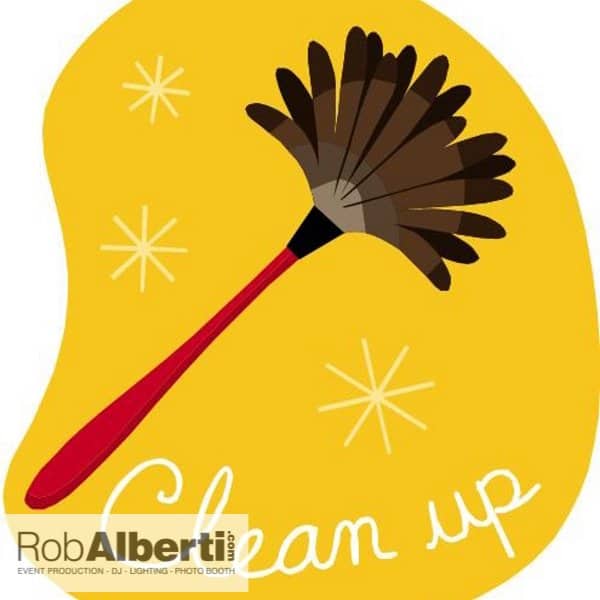 Clean Up / Strike
Our staff will return the day after your tented wedding to take everything down. We will make it like we were never there. We'll pack out our own trash, sweep up any broken bulb and work around your tent company's schedule so that everything runs smoothly from installation, your wedding day and cleanup.
See Some Of Our Past Wedding Tent String Lighting Installations
---
Other Wedding Services That We Offer Besides Wedding Tent String Lighting
We can also provide your wedding DJ, Photo Booth Rentals, Dance Lighting, Ceremony Microphones, and architectural and landscape lighting for all your wedding needs in one location.
---
What Do You Do Now?
Contact DJ Rob today to learn about our pricing and availability for your upcoming event.
We offer wedding DJs, Custom Lighting Design, and Photo Booth Rentals.

Describe your wedding in 3 words so we have an understanding of what you are looking for.
Send us an inspirational image of what you are trying to create for custom wedding lighting.
Tell us the style of music that gets you up and shaking your booty.
Let us guide you through the planning process.

Our stomping grounds are The Berkshires and Hartford CT areas, but we travel from Hudson Valley NY to Boston MA, and Southern VT to the CT Shoreline and Newport RI. Get started today.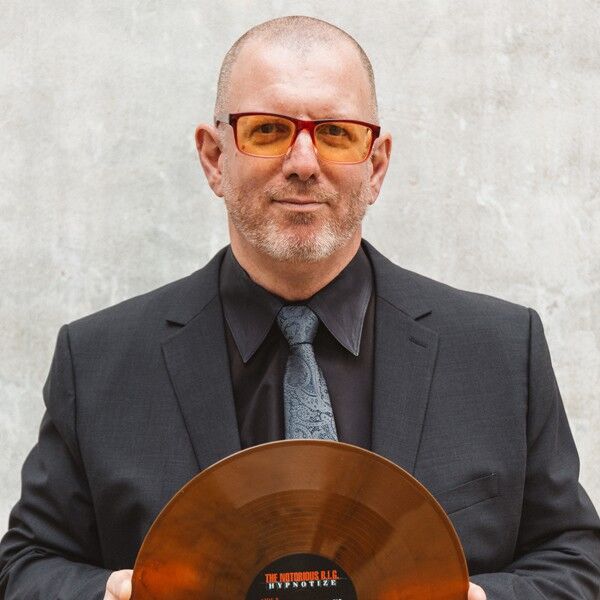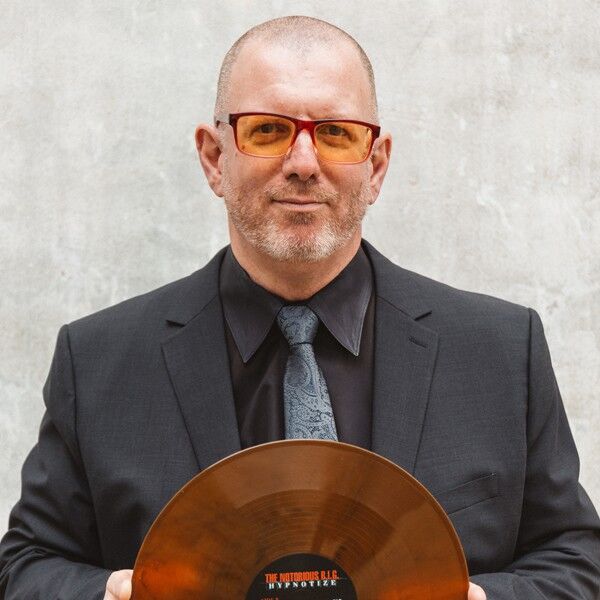 ---
---
Hero Video

Hero Video



The Hermitage Inn Wedding Photos West Dover VT Wedding DJ The Hermitage Inn Wedding Photos West Dover VT: We have been working at The Hermitage Inn located in West Dover VT for years now. We have DJ'd weddings and provided tent lighting for so many weddings held there over the years. I wanted to put…
---