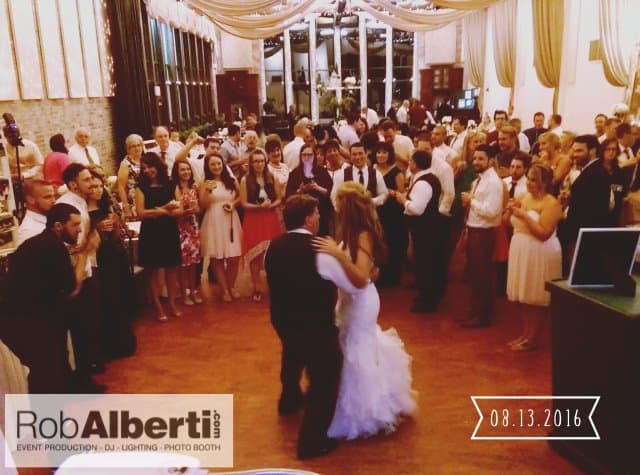 Your Love is Unique–Shouldn't Your Wedding Invitation Be?
Not so very long ago, wedding invitations were chosen from catalogs or from samples in printers' shops. Aside from the information, all brides and grooms got to customize was the font and the ink color. Invitations were rectangular, or, if you really wanted to go wild, a perfect square.
Here in the 21st century, there's no reason for your invitation to have four corners if you don't want it to. Particularly if your wedding has a theme beyond the color scheme, you'll want an invitation that ties in with it and tantalizes your guests with a hint of delights to come. The less formal your wedding is going to be, the more creative leeway you have in designing your invitation.
For a Beach Wedding…nothing could be more perfect than invitations in a bottle. Have them printed and prepared, or save a few (sand) dollars and prepare your own. Your guests will be instantly in the mood for your seashore ceremony when they uncork a bottle with your invitation, a little sand, and some tiny shells. Extra postage will be required, of course, but it's worth it for this memorable delivery. Invitations are available at many websites, including Invitation in a Bottle.
For a Destination Wedding…If your Massachusetts or Berkshires wedding is a destination wedding, invite your guests with a custom printed boarding pass. Available at The Stylish Scribe and other online retailers, these cards are also ideal for save-the-date cards–a must if guests are to be expected to budget time and funds to travel to your wedding.
For Couples Who Believe a Picture's Worth a Thousand Words…a video wedding invitation may just be the way to go. In addition to being the ultimate in personalization, you save on printing costs and postage, not to mention the expense of a calligrapher or your own time addressing and sealing envelopes. In addition, through sites like Video Wedding Invitations, you can track online who's opened your invitation and who's responded, allowing you to get a more accurate final head count and reduce catering waste. (Consider having a number of paper invitations as well for family and friends who don't use computers.)
For Lovers of the Handmade…a search for wedding invitations on Etsy reveals almost 70,000 results. One of them could be the perfect expression of your love and intentions, and a great way to support an artist or craftsperson…which will just make more creative options available for future brides and grooms.
ABOUT THE AUTHOR
—————————————
Rob Alberti is owner of Rob Alberti's Event Services – Wedding Disc Jockey, Master of Ceremonies, Wedding Event Director + Custom Wedding Lighting Designer rated by local brides + voted as "The Knot – Best of Weddings", Bride's Choice Award Winner from Wedding Wire + his work has been featured in Martha Stewart Wedding, CT Bride, VT Vows, + on numerous national wedding blogs such as Style Me Pretty, Wedding Chicks. Be sure to check out his blog, pinterest boards, Mixcloud account + on Facebook