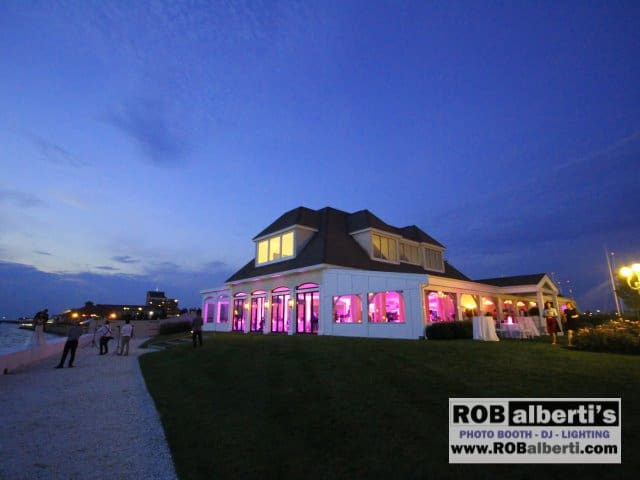 Bartering While Planning Your Wedding – Reduce Your Wedding Budget
While planning your wedding, brides quickly realize that everything is more expensive than they ever thought. When you are budgeting for your wedding, there are ways to keep costs in check. Be a savvy wedding shopper and research on the internet. Maybe you will find a blow-out sales on that wedding favor you love. Maybe you can find a discount coupon for your limo. There is another way to save on your wedding budget – why not barter?
Bartering is the trading of goods or services – reducing your out of pocket costs. Bartering does not have to be a 1 for 1 trade. Maybe the item you have to offer is worth less than the service that you are bartering for – then a simple negotiation and calculation will allow you to arrive a the new out of pocket cost.
Maybe you have a time share in Florida that your florist is interested in. Your soon to be father-in-law might be a skilled carpenter who is will to trade a few hours of his time for a discount on your wedding cake. Think about your resources and discuss with your close relatives – they might feel honored to chip in and help you out with your wedding budget.
Will we barter for our DJ and Lighting services? Absolutely.
Here are some things we are actively interested in bartering for right now:
Bathroom counter & tile work
Kitchen counter & tile work
Rebuild our back deck
Landscaping / Fall Clean-up
Insulation work on home
New bedroom rugs
Seal driveway/pavers
Give us a call – maybe you have something that we are interested in trading or bartering for.
If you would like to have us at your upcoming event, please checkout our website at www.robalberti.com or request further information and we can check our availability and put together a formal quote for you. CONTACT US NOW FOR FREE INFORMATION.
Remember, we offer wedding disc jockey entertainment, photo booth rental, Sweet 16 and Prom DJs, Wedding up-lighting, architectural event lighting, LED wash up-lighting and a/v rental services including ipod wedding rentals. We can provide entertainment and event services for all types of events in the New England areas including: Newport, RI – Providence, RI – Boston, MA – Western Mass – The Berkshires – Hartford, CT- New Haven, CT – Connecticut Shoreline – Fairfield County CT as well as destination events as far away as Mexico.
Rob Alberti, event director & lighting designer
Rob Alberti's Event Services, DJ & Lighting
Serving the Massachusetts, Connecticut, Rhode Island areas
413-562-2632 or Email Us at [email protected]
---
You may also like: How Much Should Your Wedding DJ Cost In Connecticut?
---
Be sure to ask Google, Siri or Cortana one of the following:
Search for wedding DJs in Connecticut
I want to find a wedding DJ in The Berkshires
I want to find a wedding DJ in Hartford Connecticut
The Society Room of Hartford Wedding DJ
The Riverhouse Haddam Connecticut Wedding DJ
The Lace Factory Deep River Connecticut Wedding DJ
The Barns at Wesleyan Middletown Connecticut Wedding DJ
Priam Vineyards Colchester Connecticut Wedding DJ
Saint Clements Castle Portland Connecticut Wedding DJ
Farmington Gardens Farmington Connecticut Wedding DJ