Express Yourself With Wedding Favors (Part 1)
Sure, everybody loves Jordan Almonds. Except people with nut allergies. And diabetics. And Great Aunt Edna with her full set of dentures. Okay, maybe not everybody. So why not branch out and give wedding favors that express something about you?
Wedding favors from the nature-loving couple: Consider seed packets tied with beautiful ribbon, or a heart-shaped card made out of handmade paper embedded with wildflower seeds that your guests can plant where they wish. Another option, which provides visual impact at your reception, is to have small plants in pots painted in your wedding colors, or wrapped in matching fabric, at each place setting. Of course, if you're getting married in Massachusetts, Connecticut, or elsewhere in New England, and intend your favors to be replanted, don't give your guests plants that won't thrive there.
Wedding favors from the couple who are kids at heart: Think fun! Crispy rice treats in the shape of a heart, in a cellophane bag tied with a ribbon are delicious, economical and evoke childhood. Want to get your wedding guests on their feet? Let them make their own favors at a candy buffet. Fill large apothecary jars with retro candy, and provide scoops, bags, and ribbons or stickers to seal the bags. If they sneak a few pieces before they tie the bag shut, even better—a little sugar buzz will give them energy for dancing.
Wedding favors from the oenophile couple: Yes, it's been done a lot, but there's a reason for that: people love wine. Many wineries will sell you miniature bottles of wine, and custom-print labels for you, if you don't want to make your own. Personalized bottles of wine as favors strike a great balance: They're consumable, but need not be consumed immediately; when consumed, the bottle can be recycled or saved as a keepsake.
Wedding favors from the techie couple: There are some surprisingly fun options in this category. Keychains engraved in binary code are something your guests probably have not seen before! If you think that would be over most guests' heads, try magnets shaped like the L,O,V and E computer keys. Available on the Internet (of course), they come in personalized cases. Or, have a mini photo flip-book made from the frames of a digital video of the bride and groom.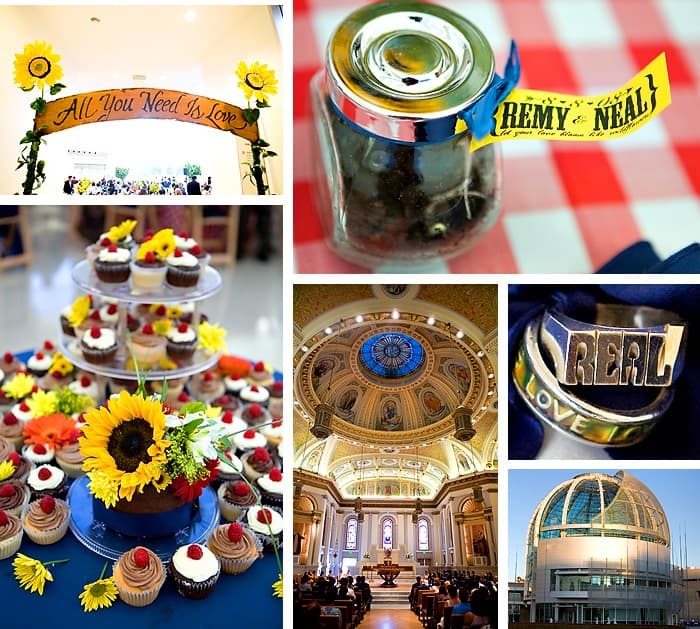 Rob Alberti is owner of Rob Alberti's Event Services – Wedding Disc Jockey, MC & Wedding Event Director + Wedding Event Lighting design
rated by local brides + voted as "The Knot – Best of Weddings", Bride's Choice Award Winner from Wedding Wire + his work has been featured in Martha Stewart Wedding, CT Bride, VT Vows, + on numerous national wedding blogs such as Style Me Pretty, Wedding Chicks. Be sure to check out his blog, pinterest boards, mixcloud + on Facebook