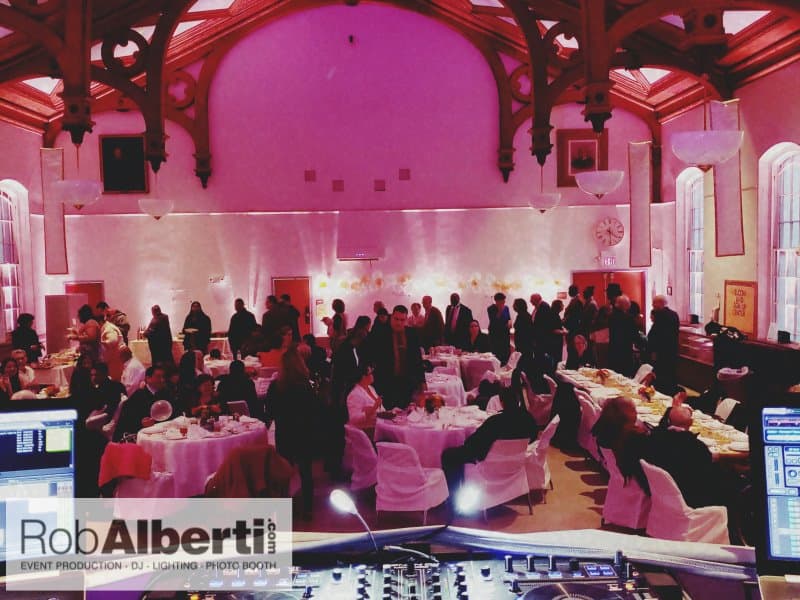 Beneficent Congregational Church Providence RI Wedding
Lucy & Jaime held both their wedding ceremony and reception at The Beneficent Congregational Church in downtown Providence RI. They were an older couple – Jaime's children and grandchildren were in attendance. This was a non-alcohol wedding and due to religious beliefs, many of the guests did not dance. Our job was to set the tone for their celebration. With uplighting, we helped transform the church hall into a more wedding looking venue.
There was no first dance or parent dances. We did have a large group of speeches – even Lucy and Jaime got up to say a few words. The Spanish food buffet was AMAZING (my assistant, Mike is still raving about the chicken!). When it came time for dancing, Lucy and her friends (and Jaimie's kids) were out on the dance floor having a great time. We played a mix of Latin (Bachata, Salsa) and some classics along with a couple of Greek dances.
First/Last Song Played: La Vida Es Un Carnival – Celia Cruz
Photographers: Bueflash Photography