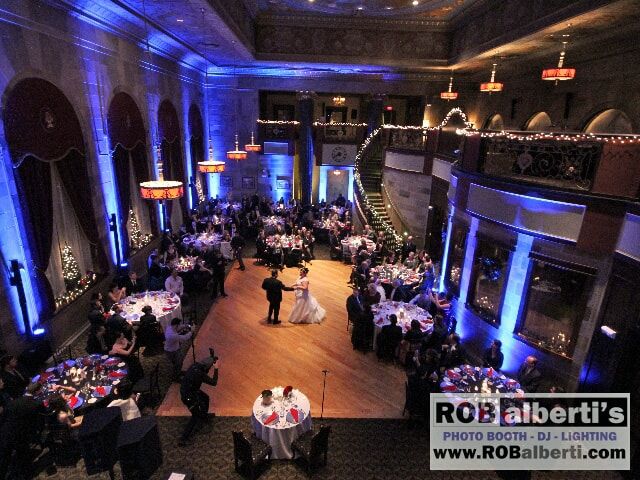 Choosing Color For Your Wedding
It's so hard to choose colors for your weddings. It's even harder to explain to your lighting vendor, florist and dress shop what the color is. Calling it by a name just doesn't cut it.
It's best to talk in terms that everyone can understand. Pantone colors are a universal way to describe colors. Here is the pantone color chart.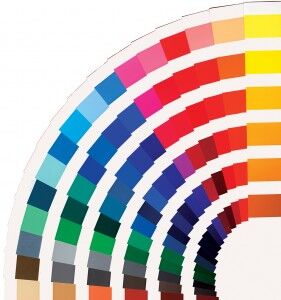 When we are talking colors for the web or your wedding – many times we talk in terms of RGB (Red Green Blue) and now with the latest wedding lighting technology, LED lights are now RGBAW+UV (Red, Green, Blue, Amber, White, Ultraviolet) giving us better yellows, whites and many more color choices for your wedding decor and lighting.
If your wedding venue offers built in lighting – be sure they are not 6 year old technology with only RGB color mixing. We just had a wedding couple that wanted WHITE as their up-lighting color from the built in hotel lighting but the closest they could get with their RGB fixtures was LIGHT BLUE. Clearly, our couple was unhappy with that fact. Make sure you know what you are getting before you think the FREE built in lighting is the SAME as what a professional lighting company can provide to you.
You can learn more about wedding color scheme designer apps here: Wedding Color Themes
At Rob Alberti's Event Services – we specialize in wedding lighting design. See some of the different options available for your wedding lighting – from dance lighting, to table pin spots, to color washes and so much more.
The Berkshires & Western MA 413-562-2632
Boston MA 617-778-6510 – Hartford CT 860-631-7754 – Newport RI 401-367-0375 – Nashville TN 615-669-7138