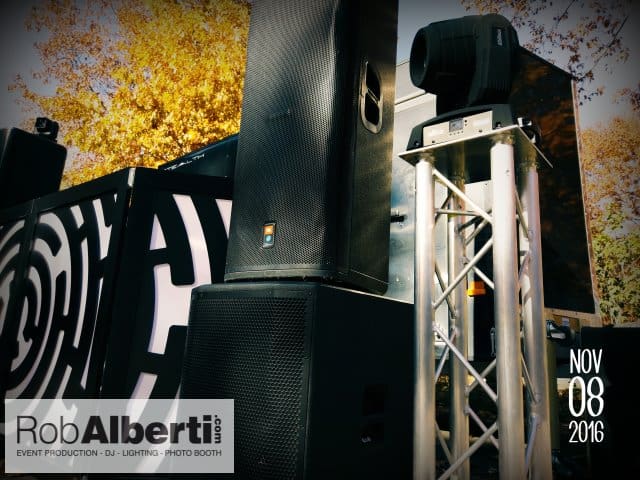 Connecticut Prom DJ – Massachusetts Prom DJ – Disc Jockey Winter Formal
Whether you are looking for a disc jockey for your Connecticut or Massachusetts prom or winter formal / semi-formal – Rob Alberti's can deliver the music, lighting and bring your party to life like no other area DJ.
Why settle for a single pair of small speakers when you have over 200 guests? Why settle for explicit lyrics or poor quality sound from a weekend warrior DJ? Don't you want to dance the night away with songs that blend beat to beat like in a night club? We've got you covered with over 10,000 watts of power so you will not just hear the music, you will FEEL THE BASS.
We've completely transformed an ice rink into a prom with our black drapery rental (pipe & drape rentals), custom lighting designs, texture pattern lights and photo booth rentals. Why look for a prom DJ in Connecticut or Massachusetts anywhere else?
Here are some images of our basic prom sound setup (we also bring a truss filled with custom club lighting & laser lights – not just 2 cheap LED fixtures on a stick).