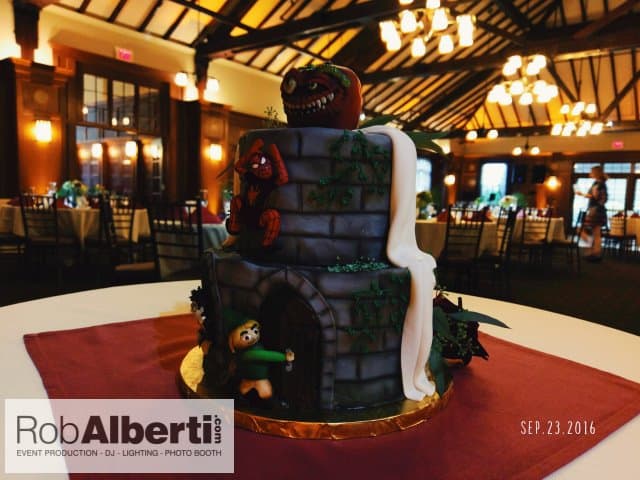 Elizabeth + Chris – Garden House Look Park Wedding – Snow White Themed
Elizabeth + Chris were married outside at Look Park in Florence and then came into the Garden House at Look Park for their Snow White Themed wedding reception.  There were red and green apples for table assignments, and a totally original two-faced cake that I am still raving about.
We provided the DJ (Jesse) as well as amber up-lighting and pin-spots on every table centerpiece for Elizabeth and Chris.