I'm Looking For A DJ For My Wedding
I'm Looking For A DJ For My Wedding
I'm Looking For A DJ For My Wedding. Sure, the easiest way to find a DJ for your wedding is to hire the DJ from your friend's (or sister's, etc.) wedding. Of course, that just means you will end up with the same kinda wedding as theirs. Is that what you want? Or are you looking for something more than your average wedding DJ?
Are you looking for "JUST MUSIC" or are you on the hunt for an amazing entertainer/DJ that will bring your wedding dance floor to this energized feel that another play of "The Cha Cha Slide" just won't bring to your wedding?
If you cringe at the thought of line dances one after another at your wedding or that cheezy DJ from the corner bar playing "Celebration" or "Love Shack", then why hire a bar or karaoke DJ as your wedding MC and DJ?
For most of our wedding clients, the first thing that comes out of their mouths is that they've been to other weddings and want to avoid the overplayed and dated music from the past. They want a fun party that their guests and family will remember for years to come.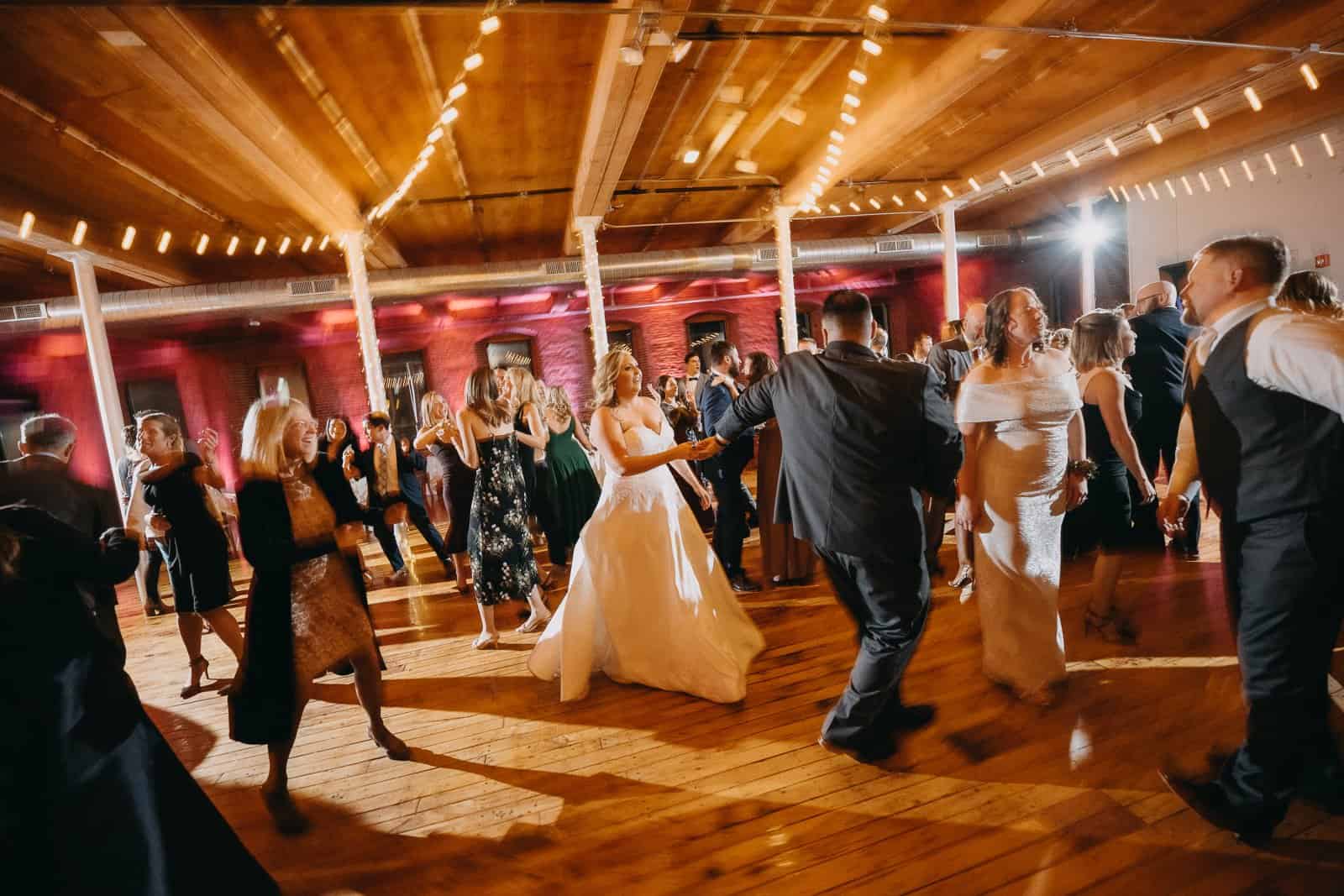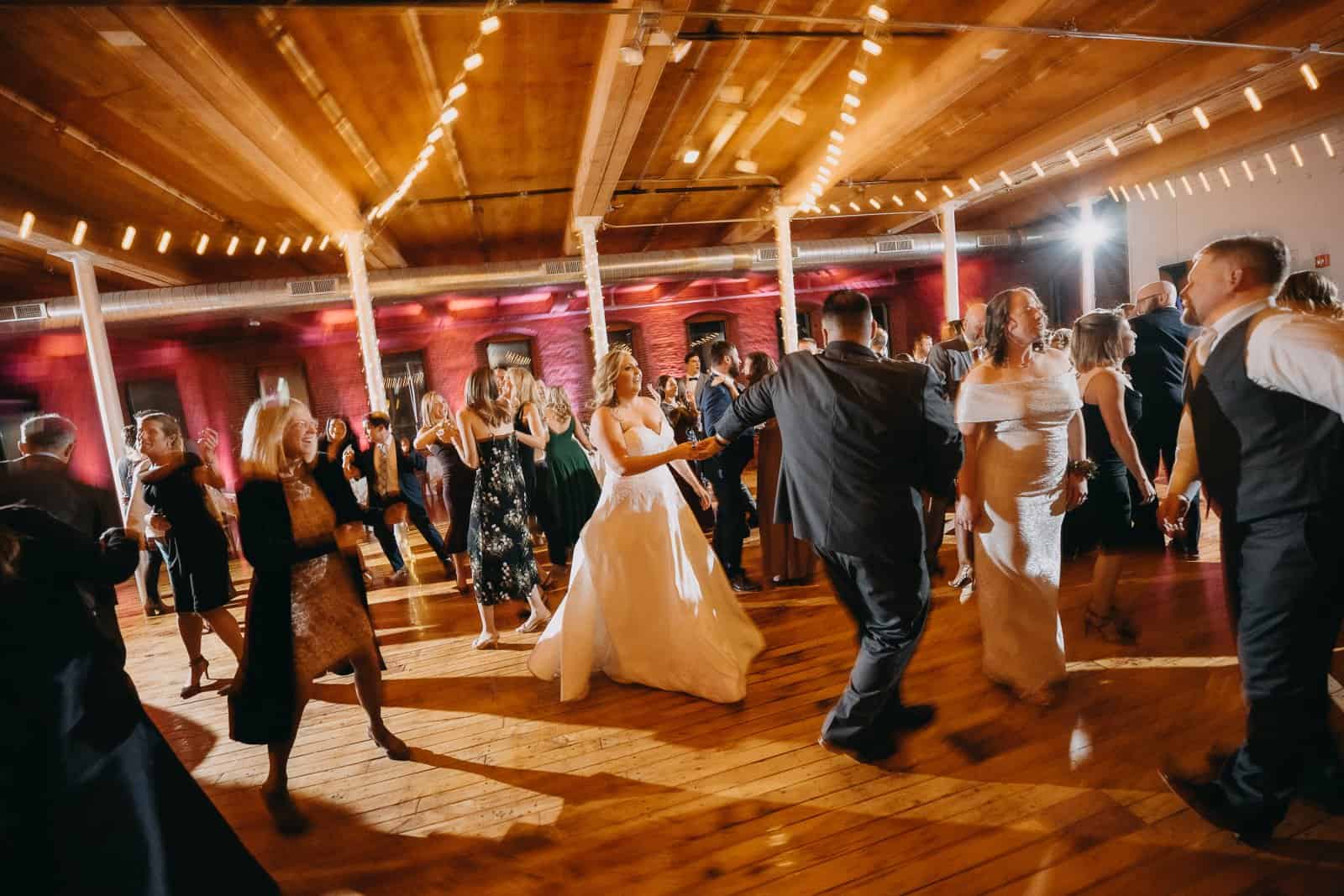 Looking For A DJ For Your Wedding?
Some couples hire a random DJ and try to micromanage the playlist to get these cheesy DJs to become less cheesy. It never works. They just don't have it in them. Anytime they make an announcement or get to choose music on their own, you are back to their bad habits as a DJ.
Yes – there are some amazing DJs out there with a unique style and personalities just like you. They don't come cheap and they are like unicorns – you'll know it when you see them.
They won't have a dated website or stale social media feed. They will have samples of past weddings in both photo and video formats. They will have audio samples of their skill as both a DJ and MC (please don't get me started on the DJs out there that don't know how to use a microphone without sounding like a sports announcer!).
In your first email to your potential wedding vendors (whether it be photography or DJ or whatever), it's probably best if you don't try and dictate what you are willing to pay for their services. Start by finding vendors that you love their work. Then, find out what they charge and then figure out whether you are willing to pay for it. If not, then you have to look elsewhere.
Unless you are having your wedding in an off-season month or day of the week, expecting a discount on a prime Saturday just is not going to happen. It's probably a warning sign if any wedding vendor is willing to negotiate a discounted rate for a Saturday in September. It's clearly a sign that they are not as popular as you thought.
Find A DJ For My Wedding Near Me
The reality is, GREAT WEDDING VENDORS, get booked up sometimes a YEAR IN ADVANCE for the 24 prime wedding dates each year. Yes, I've got openings in January, but come the end of May, we normally don't have a weekend off until November here in New England.
Can We Choose The Music That Our Wedding DJ Plays?
A professional wedding DJ will usually get to know your music style and create a playlist during the reception they believe is best suited for your big day. While you likely will not choose every single song that is played, you should always choose songs for important wedding moments like your ceremony entrance, first dance, and parent dances. Just like with your photographer, you won't be leaning over their camera the entire day to make sure they have the setting correct and the right angle – you need to trust your vendors (if you don't trust them to do their job, then you haven't found the right wedding vendors) Give your DJ some direction as to what you want and the feel, but let them use their experience and skills to energize that dance floor like only they can do.
Wedding DJ or Wedding DJ and MC?
I've had couples that decided not to let me MC their wedding and they let a friend handle all the microphone announcements (and unless they were a trained an skilled MC, it was a HORRIBLE DISASTER). Other couples gave us playlists IN ORDER so we literally could do nothing but play down the list of songs they had pre-chosen for their wedding. The key difference between a playlist and a live DJ is that we can shift, change and adjust music styles on the fly based on what is going on the dance floor. We feed off the energy (or change this up if things start slowing down) of the crowd.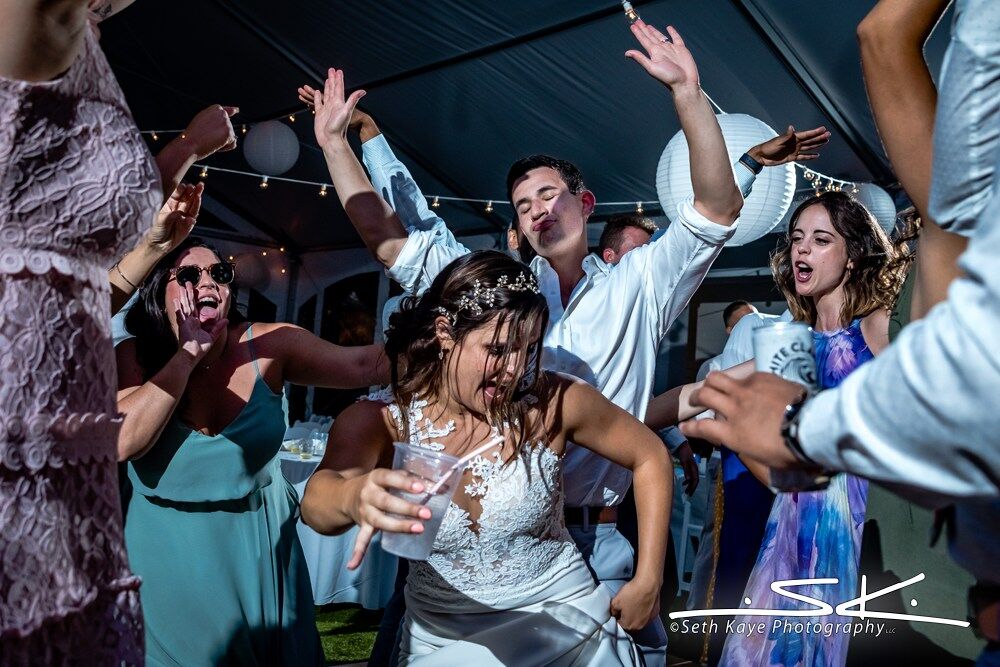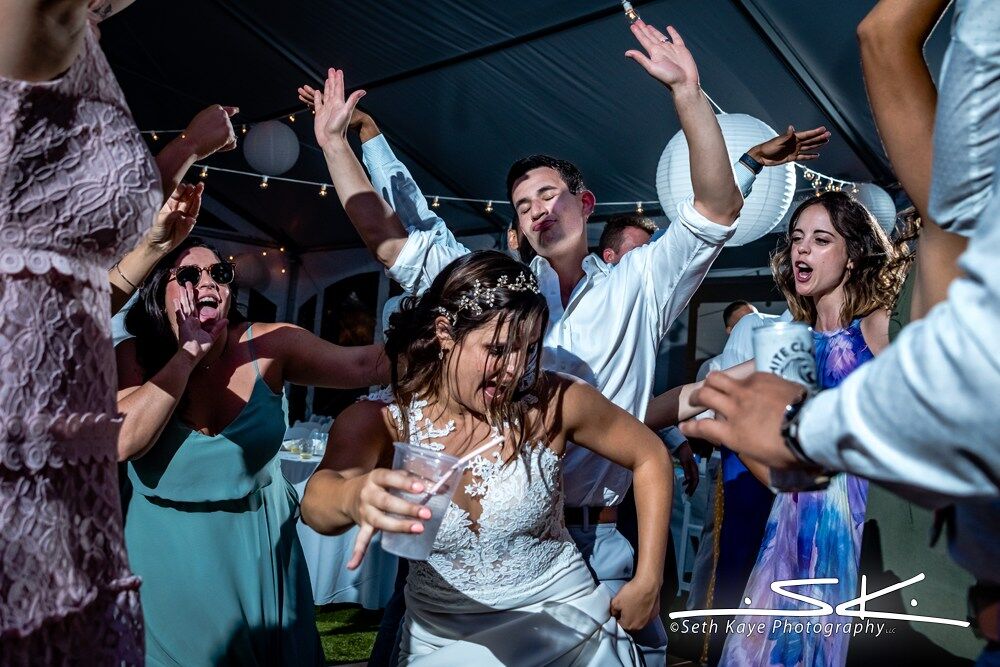 Will Our Wedding DJ Take Requests? (I Hope So!)
If you don't trust your DJ to play the correct version of a song or choose the order of music being played, then you clearly have not found a vendor that you can trust. No playlist ever can match the ability of a great wedding DJ to keep everyone up and dancing at your wedding.
If music is the soundtrack to your life – then finding a wedding DJ that pair well with the two of you is of utmost importance. The music—or soundtrack—of your wedding is an important choice and an important reason to opt for a wedding DJ! Hiring a wedding DJ for your style and mood comes down to the details.
You don't necessarily have to meet with multiple DJs, chat with them about music, and make sure that they are a good personality and style fit for your wedding. Social media should be able to help you whittle down your list of potential DJs so you only have to talk to a couple of them to ensure what you see is what you will get at your wedding.
It's important to keep professionalism and passion in mind. Find a wedding DJ who loves their work and that passion is sure to show through on their website and social media channels. It is also critical to hire a DJ that is personable, reliable, punctual, and has excellent communication skills. Don't forget about those rain plans – anyone you consider as your DJ should have backup gear and a backup DJ in case of emergencies at the ready.
I'm Looking For A Great DJ For My Wedding – Hear Them Perform
Get To Know Your Wedding DJ
Watch this video and get to know more about your wedding DJ and their personalities
See Some Of Our Favorite Wedding Lighting Installation From This Past Season
Read More Blog Articles Like I'm Looking For A DJ For My Wedding

The Hermitage Inn Wedding Photos West Dover VT Wedding DJ The Hermitage Inn Wedding Photos West Dover VT: We have been working at The Hermitage Inn located in West Dover VT for years now. We have DJ'd weddings and provided tent lighting for so many weddings held there over the years. I wanted to put…
Continue Reading
* Connecticut Wedding DJ 203 Wedding DJ 413 Wedding Dj 860 Wedding Disc Jockey 860 Wedding DJ Barn Wedding Lighting Ideas Berkshire MA Wedding DJ Berkshire Wedding DJ best djs in ct CT Wedding DJ disc jockey for wedding reception DJ in CT DJ in MA dj near me djs for a wedding find a dj for my wedding Hartford CT Wedding DJ Hartford CT Wedding DJs Hartford Wedding DJ Holyoke MA Wedding DJ how to find a dj for your wedding how to find a good dj for your wedding how to find a great wedding dj how to find wedding dj i'm looking for a dj for my wedding lighting for tent wedding reception Middletown CT Wedding DJ New Haven Wedding DJ Pittsfield MA Wedding DJ Show me images of barn weddings Show me images of mansion weddings Show me images of tent weddings Show me images of wedding lighting Show me the Best wedding DJs in Connecticut Show me the Best wedding DJs in The Berkshires Show me the Best wedding DJs in Western MA Show me wedding dj reviews in Hartford area Show me wedding dj reviews in Western Mass up lighting Wedding DJ wedding djs wedding dj with uplighting Wedding Reception Playlist Western MA Wedding DJ What To Put On A Wedding Playlist