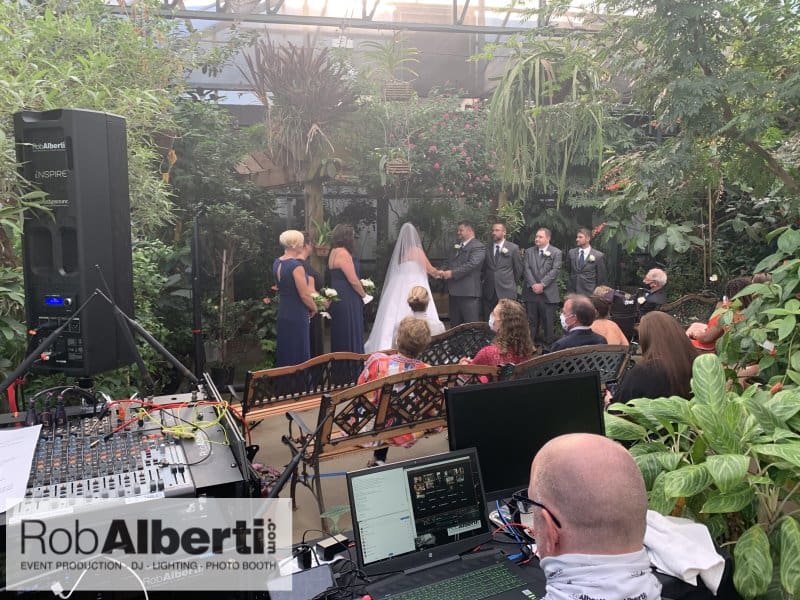 Jesse and Lacey – Magic Wings Butterfly Conservatory Wedding
Jesse and Lacey – Magic Wings Butterfly Conservatory Wedding
Jesse and Lacey had both their ceremony and reception at Magic Wings Butterfly Conservatory in South Deerfield MA. They had a beautiful ceremony amongst the butterflies and 25 guests, with the rest of their guests joining the excitement of the day via Zoom
Their friend Phil officiated the wedding and they had their first dance to a custom video made by Chad Stokes (State Radio/Dispatch) singing Indian Moon (State Radio) made especially for their wedding day.
Dinner and dancing took place in the atrium filled with Jesse, Lacey, and all their friend's favorite songs.
Photographer: Laurel Mulhern
Catering: Magic Wings
DJ: Pat – Rob Alberti Event Services
Introduction Song: Burn it down (WWE Seth Rollins Intro)
First Dance: Indian Moon – State Radio (Custom Created Video)
Last Song: Over the Hills and Far Away – Led Zepplin
Chad Stokes Sings Jesse and Lacey's Custom First Dance
Zoom Wedding
What Do You Do Now?
Contact DJ Rob today to learn about our pricing and availability for your upcoming event.
We offer wedding DJs, Custom Lighting Design, and Photo Booth Rentals.

Describe your wedding in 3 words so we have an understanding of what you are looking for.
Send us an inspirational image of what you are trying to create for custom wedding lighting.
Tell us the style of music that gets you up and shaking your booty.
Let us guide you through the planning process.

Our stomping grounds are The Berkshires and Hartford CT areas, but we travel from Hudson Valley NY to Boston MA, and Southern VT to the CT Shoreline and Newport RI. Get started today.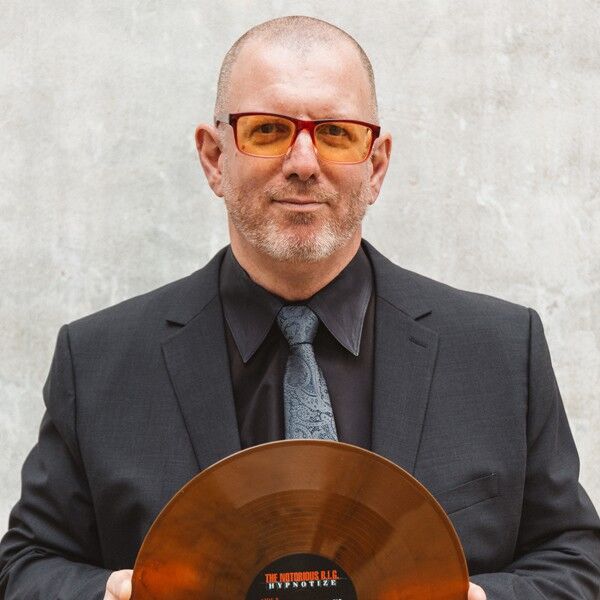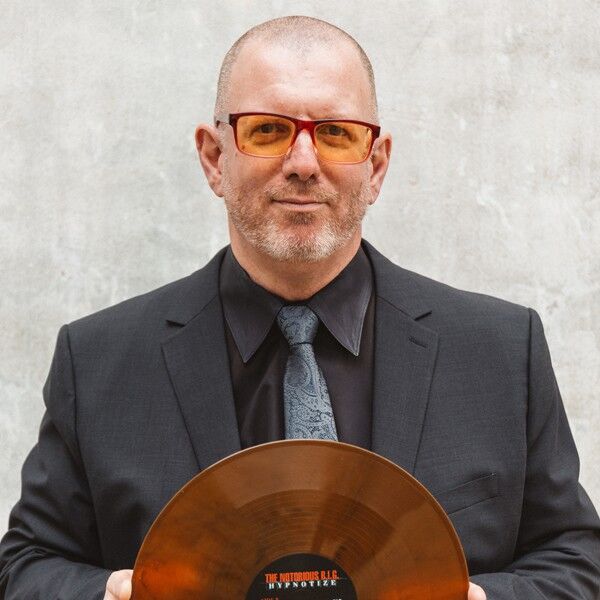 Fundraisers, Charity Auctions, and Corporate Event Production Services Near Me Fundraisers, Charity Auctions, and Corporate Event Production Services Near Me: We provide a personalized experience for all our corporate clients planning small to medium charity auctions, fundraisers, and corporate galas. With a wide range of event production services, AV rentals, and professional event lighting options….