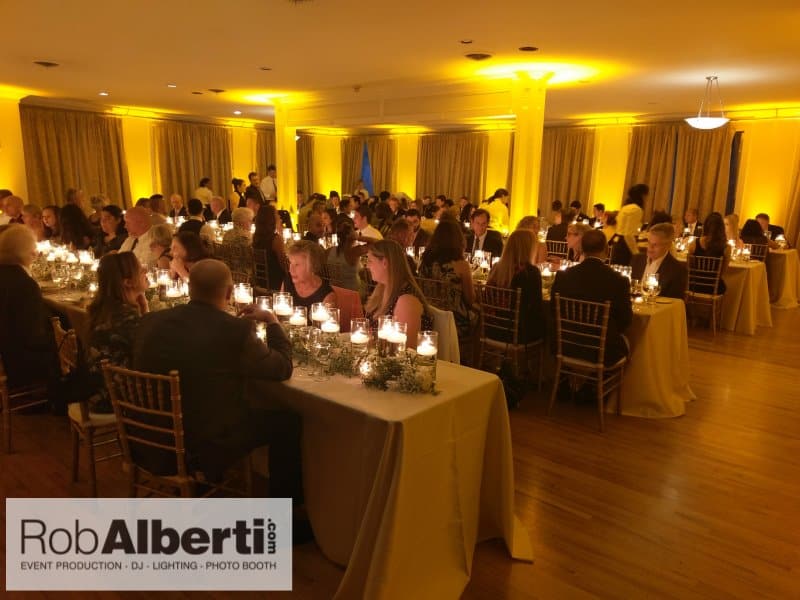 Meaghan & Andrew – Seven Hills Inn – Lenox MA Wedding DJ
Meaghan & Andrew wanted to do things a little different. They had one of their friends (who had no public speaking or MC skills) be the voice for their wedding. My microphone was taken away from me and I was left to handle all the DJ and lighting needs instead.
We provided sound reinforcement for their outdoor ceremony, microphones for toasts in the dining room, uplighting for the dining area and DJ for dancing in the music room. Yep – lots of gear at this wedding.
First Dance: Somewhere Over The Rainbow/Wonderful World – Izzy
Meaghan & Dad: Solsbury Hill – Peter Gabriel
Andrew & Mom: My Wish – Rascal Flatts
Last song: Can't Stop This Feeling – Justin Timberlake
MC: Josh (Friend)
Live Musicians: Rosemund Trio
Event Planner: Trista Leonesio