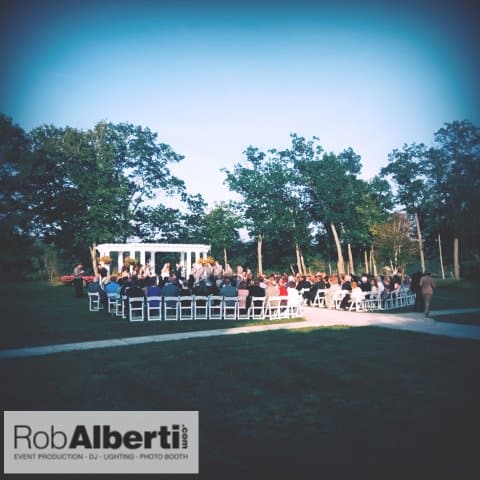 Melissa + Greg – The Waterview Monroe CT Wedding – DJ & Photo Booth Rental
Melissa & Greg surprised me the day before their wedding – they decided to do a mashup dance for their first dance. OK! We rearranged the order of events and staged all their guests along either side of the dance floor at The Waterview in Monroe CT (A beautiful place for a wedding reception!). Part way through their first dance, we invited everyone to come join them and we did a short dance set BEFORE DINNER and TOASTS. It was a great way to kick off the party of this Sunday evening wedding.
We had guests up and dancing throughout the meal between courses and the dance floor didn't slow down until 11:30pm and their last song.
Ceremony Processional: A Thousand Years – O'Neil Bothers
Ceremony Recessional: Marry You – Bruno Mars
First Dance: In Case You Didn't Know – Brett Young (custom mashup)
Cake Cutting: Sugar Sugar – Archies
Melissa & Dad: Daddy – Abby Anderson
Greg & Mom: When You Wish Upon A Star – Celtic Thunder