Micro Wedding Ideas and Trends
Micro Wedding Ideas and Trends
Micro Wedding Ideas and Trends: This might be the new norm for weddings – a micro wedding allows you to celebrate but on a much smaller scale than traditional weddings. If a traditional wedding has between 125-150 guests, a micro wedding would be considered anything less than 50 guests. For some, it might be a way to avoid the crowd or expense of a larger wedding. For other couples, it might be a way to stay within their state mandate yet still create a unique celebration for both you and your guests.
"We worked with DJ Pat. We couldn't have been happier. From the start, Rob was quick to respond and got us set up with a DJ that fit our style. Pat then was great about keeping us on our timeline and meeting us on days that worked for us ( we were out of state) to check in the week before the wedding, sending samples of songs we requested to make sure they were the right versions and so easy to work with (very responsive). The wedding itself was great! Jesse was a hit at the Photo Booth, and Pat kept the guests dancing all night long. Thank you again!!!"
---
---
Scale Down Your Guest List
Micro Wedding Ideas and Trends
The first thing you need to realize is that you can't invite everyone to your micro wedding. That means you can't invite your 20 cousins, your high school football team or your sister's friend's friend. How you do pair down your guest list from the standard 125-150 guests down to under 50? A great way to see who really means something to the two of you is to go through your Facebook feed, text messages and phone call list. If you haven't contacted or reacted to them in the past 3-6 months, they probably shouldn't make the cut. It can be brutal – but you've got to get that list down below 50. Start with this paired down list of wedding guests and if you are still under your target size, you can always add in a few more.
---
List Your Non-Negotiables
Micro Wedding Ideas and Trends
Now wedding budget might be one reason why you are going the micro-wedding route, but suffice to say – having only 50 guests will free up some of your wedding budget to splurge on other things you might not have considered if you were doing a traditional wedding. There will be somethings that each of you desperately wants at your wedding. If you've always dreamed of a wedding cake, then let them eat cake. If large floral centerpieces are all over your pinterest board – then consider having them for your micro wedding as well.
If other things like formal photographer or wedding planner are not in your budget, you might be able to skip them for your micro-wedding. If having professional images of your wedding day are on your non-negotiable list, then keep it. I've always said – there are only two things necessary for your wedding – that's the two of you. Everything else is an add-on.
You could DIY part of your wedding – maybe the flowers or music playlist? Or you can ask your DJ or florist for a micro-sized wedding option for their services.
"Working with Rob for our wedding was a pleasure. He was easy to get in touch within the months before the big day, asked all the right questions to figure out what our preferences were, and generally made the weekend much less stressful than it could've been. All the audio in the ceremony went smoothly, and people were on the dance floor all night — his music choices nailed the tone we were going for. Excellent job all around"
---
Location For Your Intimate Wedding
Micro Wedding Trends
With less than 50 guests, you can have your micro-wedding in your backyard, at a local restaurant or one of the smaller wedding venues near you. Here are some ideas for locations for your intimate wedding.
Brewery Wedding
Winery Wedding
Backyard Wedding
Tented Wedding
Barn Wedding
Local Restaurant
Your local brewery or winery might have a small private room for your wedding. You could do a small tented wedding in your backyard or eat and party under the stars at your parent's home. What feels right to you for your micro-wedding location?
---
Wedding Ideas For Your Intimate Cozy Wedding Day
In thinking smaller scale, you could ask your favorite food truck to show up v. hiring a caterer (you might need to designate a few people to help setup or cleanup or ask the food truck to bring additional staff.)
You could skip the wedding band and scale back to a DJ or rent a DIY sound system and just have background music playing and a wireless mic available for toasts. We have rental systems with no-stress delivery, setup, and removal for your micro wedding needs.
You could have your favorite wedding photographer capture your day or you could scale that down and just do a photo booth instead to get all those images of your wedding guests. If you are not planning on having a DJ for dancing, a photo booth might be just the right amount of entertainment for your intimate wedding.
---
Micro Wedding Ideas
Food Truck
Food Truck v. Caterer
Micro Wedding Trends
Photo Booth
Capture Images Of All Your Wedding Guests
Micro Wedding Ideas
Intimate Wedding Lighting
Wood Arch and Chandeliers
"From start to finish, Rob was warm and funny (taking the stress out) and still professional. All the details matched up to what we discussed, and the photo booth was a big hit with our crowd. The dance floor was almost always packed, and if there ever was a lull, Rob and his team knew exactly what to play to get it back to "bumpin". Would highly recommend to anyone wanting a professional DJ to make your day special."
---
Micro Wedding Ideas
Outdoor String Lighting
Free-standing poles and bistro lights
Micro Wedding Trends
DIY Sound System
Speakers, Wireless Microphone, PA System Rentals
Micro Wedding Ideas
Intimate Wedding Tent Lighting
Dense fairy string light pattern
---
---
Micro Wedding Ideas
Path String Lighting
Create an entrance path with string lights
Micro Wedding Trends
Acoustic Guitar Duo
Let our DJ and Acoustic Guitar Duo Entertain You
Micro Wedding Ideas
Create Your Own Playlist
Use a Spotify or Pandora Playlist for your background music
---
Split Your Wedding Into Two Smaller Events – Family v. Friends
Having a problem pairing your guest list to fit State guidelines? What if you had your wedding in two waves? You could have the ceremony and brunch with older relatives and then switch over the guest list later that night to your younger friends for a simple meal and party into the night. You could call it a split wedding – family at the first smaller section and then the party people later.
A wedding typically is segmented into two distinct categories – what you do for your family and the party with your friends later in the night. Why not actually separate the two and have two smaller parties? (Same day, just distinct times for each gathering)
---
Live Stream Your Wedding
If you have had to resize your wedding to meet local guidelines for Covid-19 reopening – maybe you should consider live streaming your wedding. Whether you do a DIY approach or have a professional handle it (Prices starting around $1500) with multi-camera coverage, older guests or guests that cannot travel will be able to tune in and watch your wedding live. They will hear your exchange of vows and watch you do your first dance and your best man's speech.

Whether it is Facebook Live, Zoom, Twitch.tv or Youtube, your guests could tune in from anywhere to see and be a part of your wedding.

Learn more about our ability to live stream your wedding by contacting Rob today.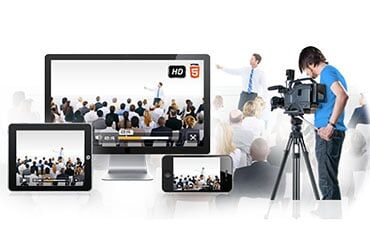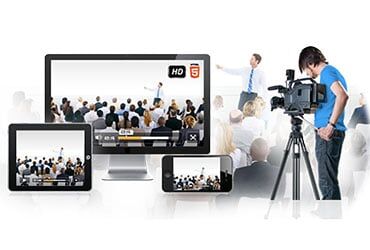 ---
What Do You Do Now?
Contact DJ Rob today to learn about our pricing and availability for your upcoming event.
We offer wedding DJs, Custom Lighting Design, and Photo Booth Rentals.

Describe your wedding in 3 words so we have an understanding of what you are looking for.
Send us an inspirational image of what you are trying to create for custom wedding lighting.
Tell us the style of music that gets you up and shaking your booty.
Let us guide you through the planning process.

Our stomping grounds are The Berkshires and Hartford CT areas, but we travel from Hudson Valley NY to Boston MA, and Southern VT to the CT Shoreline and Newport RI. Get started today.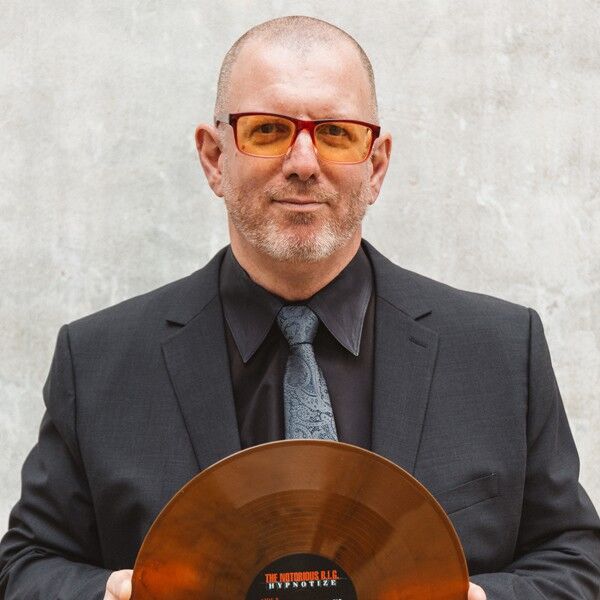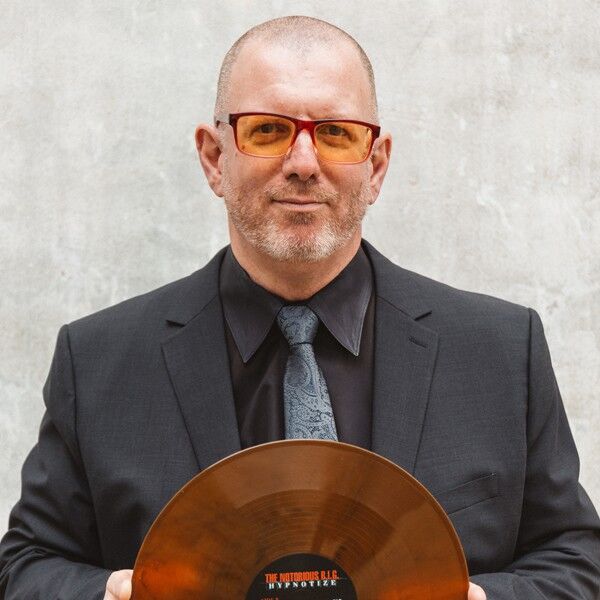 ---
---
"Tony Simmons was our DJ, and we also had a photo booth. They were fantastic, really polite and enthusiastic staff who totally listened to us and respected what we wanted from start to finish. Nothing cheesy or annoying at all, and everybody loved the music! Tony took care of everything, and we had no problems at all. The photo booth attendant was really great, really fun and friendly. Loved it!"
---
More Blog Posts Like
Micro Wedding Ideas and Trends


Fundraisers, Charity Auctions, and Corporate Event Production Services Near Me Fundraisers, Charity Auctions, and Corporate Event Production Services Near Me: We provide a personalized experience for all our corporate clients planning small to medium charity auctions, fundraisers, and corporate galas. With a wide range of event production services, AV rentals, and professional event lighting options….
---
"I had a small wedding of 50 people. He did our lighting, photobooth, reception ceremony everything. The music from the ceremony to the cocktail hour he really got our vision. The lighting for our ceremony and reception was just amazing and beautiful!! The reception wowed from the announcements on people danced unless they were eating or in the photo booth. I had 100 guests and have an amazing scrapbook of 417 photos. People loved our photo booth. If you want a wedding that is stress free and people dancing and partying all night look no further. He's not a dj he is more like a master of ceremony and reception!! I could not have asked for more!! People still are talking about music and photobooth everywhere I go!!! loved working with Rob he's awesome and listens to everything you want and the photo booth attendants were so much fun!! love love love. Seemless music flowing from people entering into our ceremony till the final dance to the exit!! Would not look any were else!! Amazing!!! Beautiful!!!"
#djrobalberti #robalbertievents #microwedding #microweddings #intimateweddings #weddinglighting #weddingtrends #gettingmarried #happilyeverafter #weddingideas #shesaidyes #eatdrinkbemarried #tietheknot #tildeathdousparty #inthistogether