Middletown CT Wedding DJ
Middletown CT Wedding DJ
Middletown CT Wedding DJ: Rob Alberti's Event Services – Specializing in Wedding DJs in the Middletown CT area.

Some Wedding Venues in the Middletown CT area that we've worked at:

The Barns At Wesleyan Hills, The Wadsworth Mansion, The Pavilion On Crystal Lake, Saint Clements Castle, Silver City Ballroom
Tired of hearing the same songs at every wedding? We are too – let us help you create the perfect music soundtrack for your wedding day.

Whether you are a foodie, hipster couple, or off-beat-bride – you love to dance, want your wedding to be unique, and reflect your personalities.

See what our past clients have to say: "He was great at reading the crowd and keeping the guests out on the dance floor. Many guests commented how it was the most fun wedding they've been to in a long time"

Let us help guide you to creating the type of wedding soundtrack that just feels like YOU.

So many couples are afraid no one will dance at their wedding. We want you and your guests to be up and dancing – not sitting and being bored. You will get guaranteed more dance time with one of our DJs.

I am going to make sure everything we do and play reflects your personality and not some canned DJ routine (ie – chicken dance). You are going to have an amazing time. No cheesy DJ antics here.

Now let's create some extraordinary memories.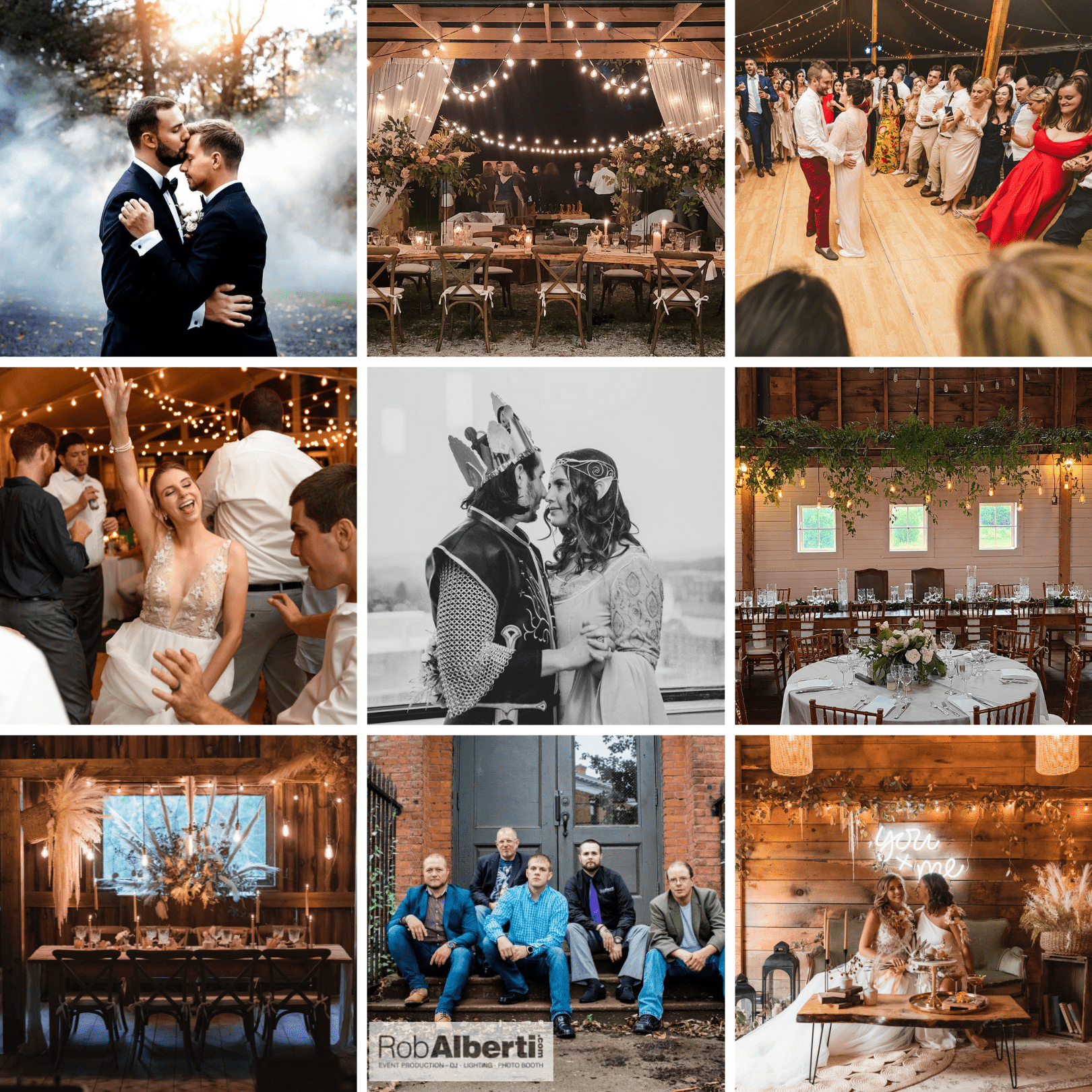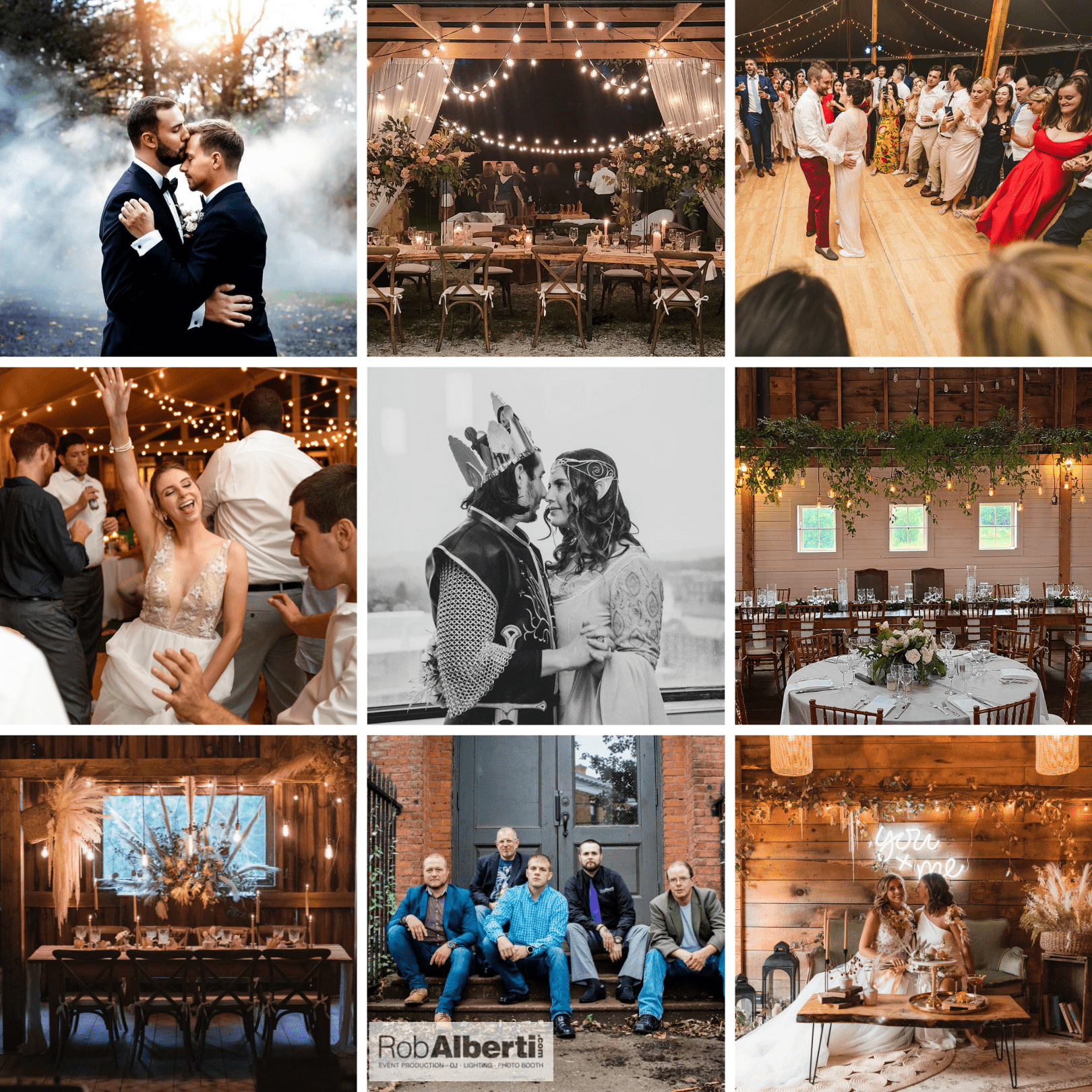 Hear What Your Wedding Might Sound Like With One Of Our Luxury Wedding DJs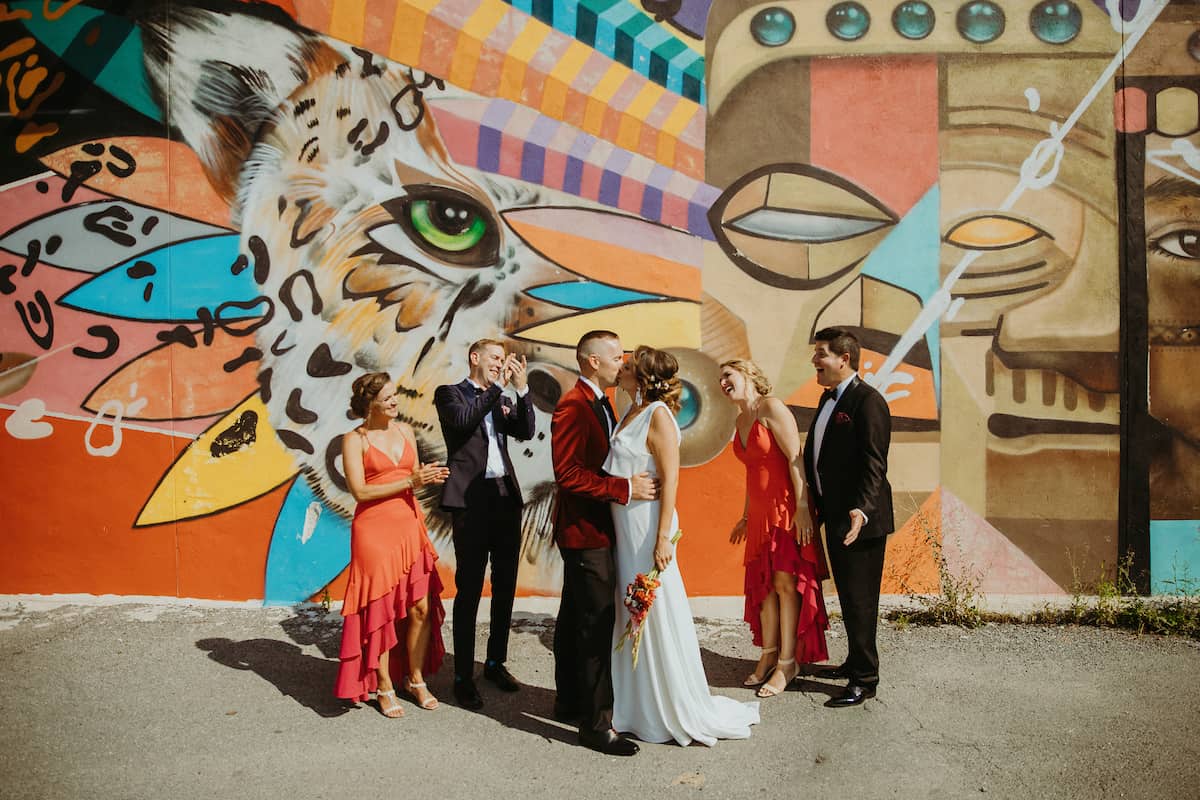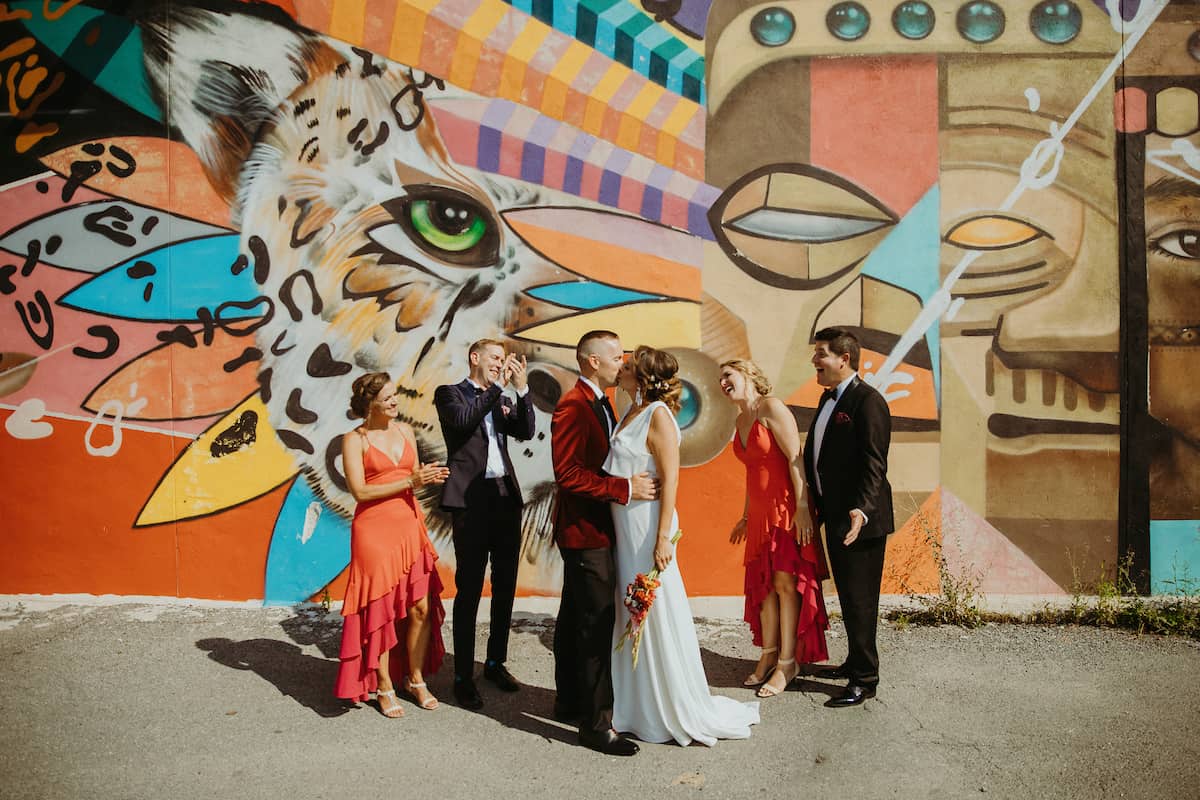 A Quick Rundown Of Our Background
4400
Number of Weddings
Our Experience
375
Positive Online Reviews
More Than
9
States Performed In
And 3 Countries
40
Years Experience
More Than
What Do You Do Now?
Contact DJ Rob today to learn about our pricing and availability for your upcoming event.
We offer wedding DJs, Custom Lighting Design, and Photo Booth Rentals.

Describe your wedding in 3 words so we have an understanding of what you are looking for.
Send us an inspirational image of what you are trying to create for custom wedding lighting.
Tell us the style of music that gets you up and shaking your booty.
Let us guide you through the planning process.

Our stomping grounds are The Berkshires and Hartford CT areas, but we travel from Hudson Valley NY to Boston MA, and Southern VT to the CT Shoreline and Newport RI. Get started today.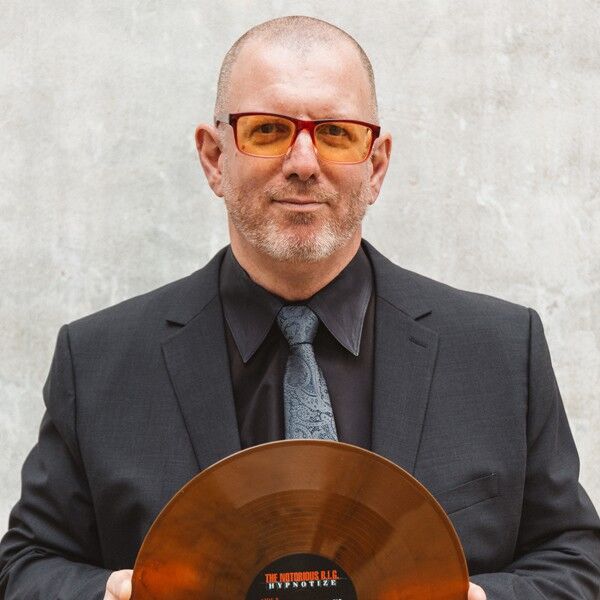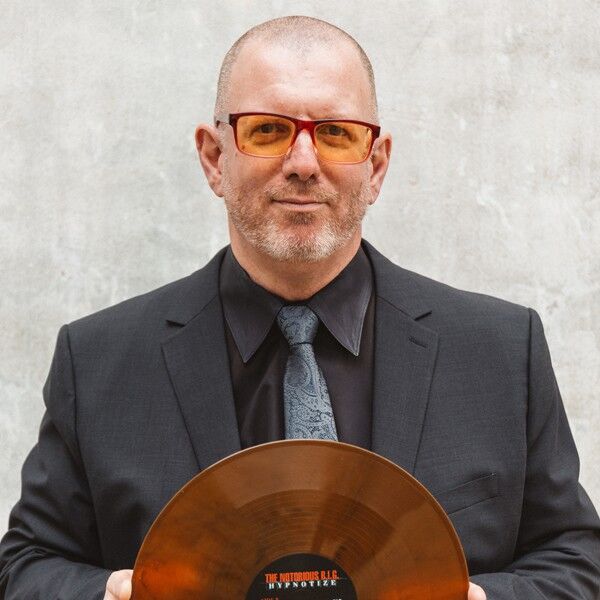 Meet Kayla & Scott
Kayla & Scott had their wedding at The Aqua Turf. The unique thing about their wedding was that Kayla wanted to surprise Scott, a big Star Wars fan. Months before the wedding, Kayla and I were meeting and planning in secrecy. Kayla was working with the groomsmen for their stormtrooper entrance to the wedding.

Scott had no idea what was happening and it was such a huge surprise to both he and all their guests. To this day, on their anniversary – Kayla reposts the youtube video we took of that Storm Trooper march into their reception and the mashup dance that ensued.

I've got to watch their family grow over the years and the two of them continue to recommend us to all their friends and family.

Check out the video below!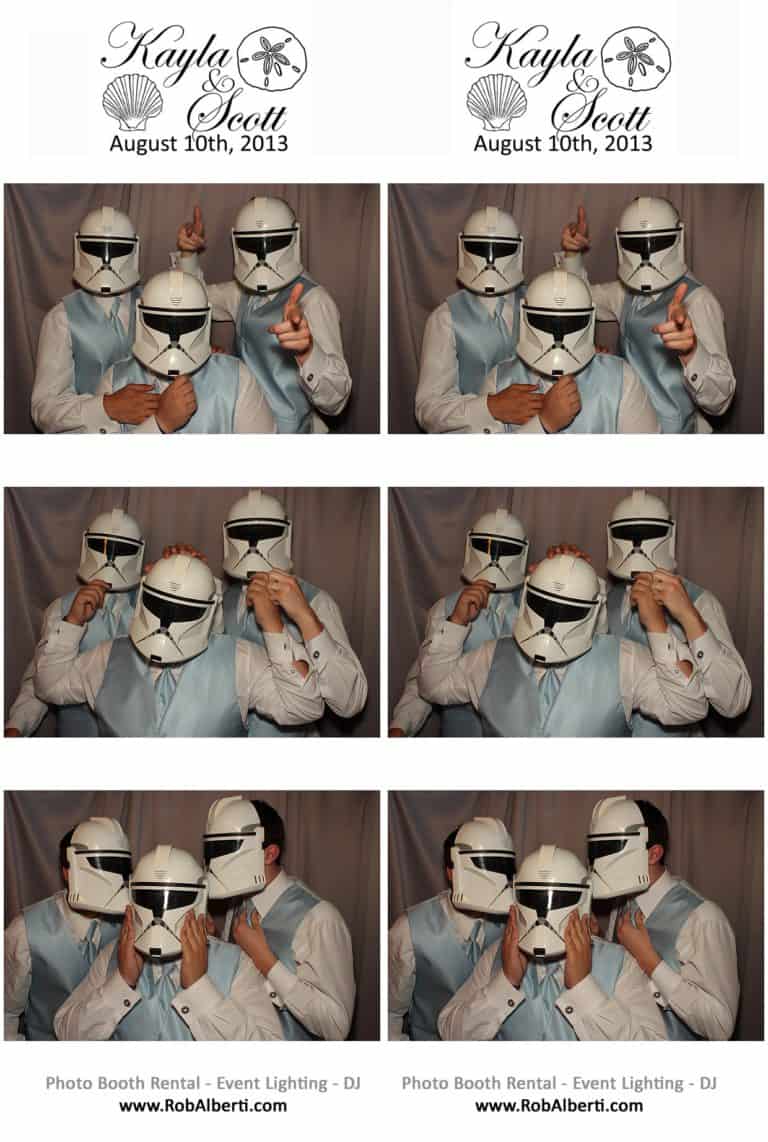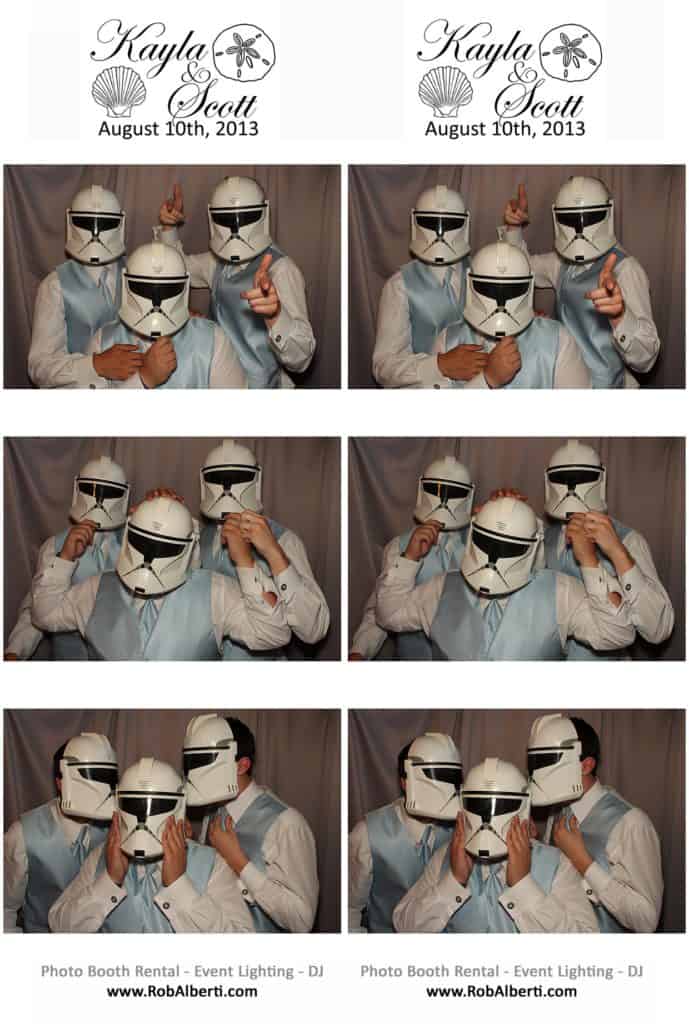 Read More Blog Articles Like
Middletown CT Wedding DJ

Fundraisers, Charity Auctions, and Corporate Event Production Services Near Me Fundraisers, Charity Auctions, and Corporate Event Production Services Near Me: We provide a personalized experience for all our corporate clients planning small to medium charity auctions, fundraisers, and corporate galas. With a wide range of event production services, AV rentals, and professional event lighting options….
Continue Reading
Check Out Our Wedding Highlights
Need a Wedding DJ in Middletown CT?
* Connecticut Wedding DJ 203 Wedding DJ 413 Wedding Dj 860 Wedding Disc Jockey 860 Wedding DJ Barn Wedding Lighting Ideas Berkshire MA Wedding DJ Berkshire Wedding DJ best djs in ct CT Wedding DJ disc jockey for wedding reception DJ in CT DJ in MA dj near me djs for a wedding find a dj for my wedding Hartford CT Wedding DJ Hartford CT Wedding DJs Hartford Wedding DJ Holyoke MA Wedding DJ how to find a dj for your wedding how to find a good dj for your wedding how to find a great wedding dj how to find wedding dj i'm looking for a dj for my wedding lighting for tent wedding reception Middletown CT Wedding DJ New Haven Wedding DJ Pittsfield MA Wedding DJ Show me images of barn weddings Show me images of mansion weddings Show me images of tent weddings Show me images of wedding lighting Show me the Best wedding DJs in Connecticut Show me the Best wedding DJs in The Berkshires Show me the Best wedding DJs in Western MA Show me wedding dj reviews in Hartford area Show me wedding dj reviews in Western Mass up lighting Wedding DJ wedding djs wedding dj with uplighting Wedding Reception Playlist Western MA Wedding DJ What To Put On A Wedding Playlist