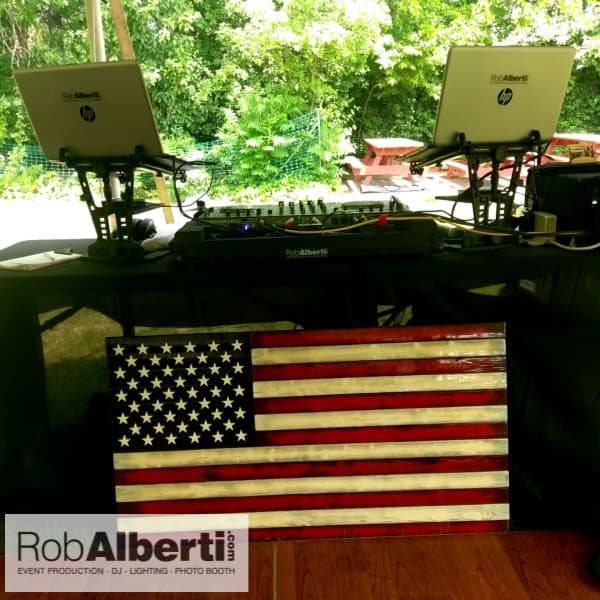 Nanci & Dave – Billerica Elks – Outdoor Wedding
Nanci & Dave got married at the Billerica Elks. Their wedding was supposed to be in 2019, but they decided to speed up the timetable as one of their elderly parents was not fairing well health wise. This was a family event with both their sets of children involved in the event. It had more of a family BBQ feel to it and we helped create the soundtrack for them that day under the tent and pavilion.
They got a custom american flag made of recycled wood as a gift and they were kind enough to leave it leaning on my DJ gear for the event. It was beautiful.
Photographer: Steph Stevens