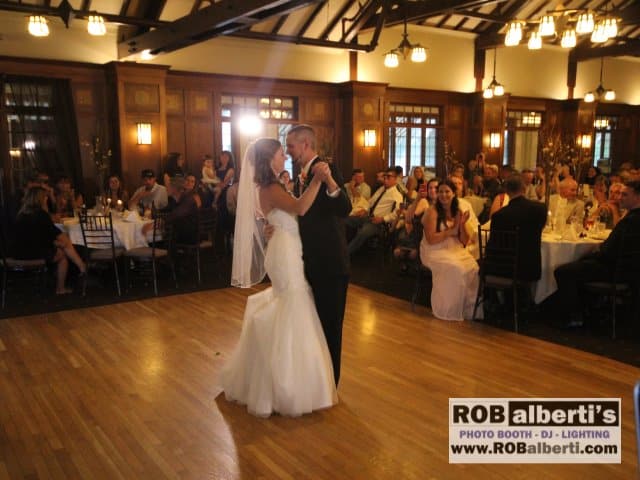 Nicole + Jason – Garden House at Look Park – Florence MA Wedding
There is something to be said about back-up plans. One of my DJs was scheduled to arrive at Look Park around 2pm to start setting up. At 10am that morning – I got the call that my DJ had health issues and our emergency protocols went into effect. I pulled in two additional staff members (DJ assistant and photo booth attendant) to guarantee the success of Nicole + Jason's wedding. I stepped in personally as their DJ.
Paperwork and music requests reviewed, gear packed and we headed to Look Park's Garden House for Nicole + Jason's wedding ceremony and reception. Once through the ceremony (the stressful part of your wedding day), I approached their wedding planner and broke the news to her that the original DJ was having health issues and that I'd be taking them through their wedding day activities.
The weather held out and their outdoor social hour went without a drop of rain. From first dance to the last song that night at 11 – Nicole + Jason and their guests had a great time out on the dance floor.
Ceremony Processional: 1000 Years – Piano Guys
Ceremony Recessional: Marry You – Bruno Marrs
Introduction: Happy – Pharrell
First Dance: Then – Brad Paisley
Cake: Who I Am With You – Chris Young
Nicole & Dad: Wonderful Tonight – Eric Clapton
Jason & Mom: My Wish – Rascal Flatts
Last Song: Dirty Bit – Black Eyed Peas