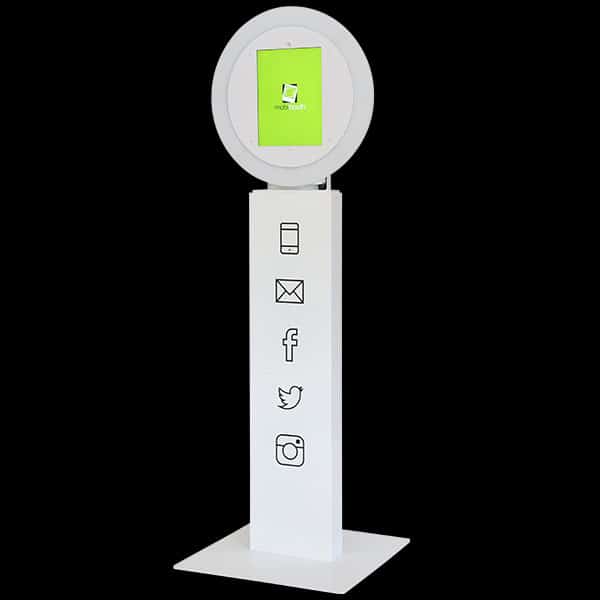 Our new Selfie Station / Wedding Photo Booth Trends
Not into the traditional images and prints of our other wedding photo booth rentals? No problem! Our new SELFIE STATION eliminates the bulky setup, prints and scrapbook. Just step up to our iPad driven Selfie Station. You can take a photo, moving GIF or Boomerang.
Then, just enter your email address or cell number and get it instantly to share on any social media platform.
It's a Photo Booth, Gif Booth and Video Booth all in one. Allow your guests to choose from capturing still photos, short videos, posed GIFs and fun boomerangs.
Want a custom wrapped booth? We offer custom wraps on our booths as well for our corporate or wedding clients. Please inquire.