Rob Alberti's Wedding Planning Process
Planning The Perfect Wedding Starts Here
What is it about Rob Alberti's Wedding Planning Process that makes it different? Whether you know exactly what you want for your wedding day or need some direction along the way, our team of experienced DJs/MCs will make all of your wedding day dreams come true. We will guide you through the planning process to help design perfect moments along the way for you and your wedding guests to remember for years to come. Ready to start working on your wedding day soundtrack?
---
Our 10-Step Process To Planning A Unique Wedding Day
---
"The lighting and music were perfect. Rob helped make our day look and sound just the way we wanted. He was professional and kept everything moving on time and in a seamless fashion"

Stonington CT Wedding DJ
1. Getting To Know Our Wedding Couples
The first thing we need to do is learn about the two of you and your love story. We'll ask questions like "where do you both work", "what kinds of music that you like and don't want at your wedding". We'll even want to know if the two of you are planning on dancing with your parents or if you want to keep things low-key and skip your grand entrance. All these details help us morph into what is necessary to fit your style. This is what we do every weekend for each and every one of our couples.

We may have multiple DJs and a large staff, but you will always be working 1-on-1 with your wedding DJ. We like to refer to our unique process as having the stability of a larger company and the personality of a boutique wedding service.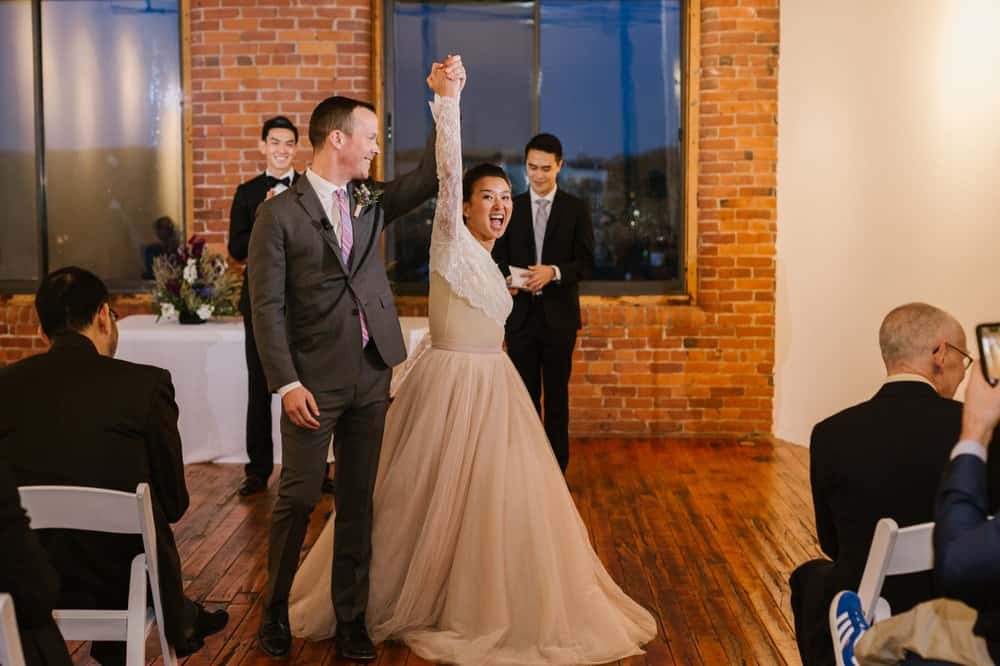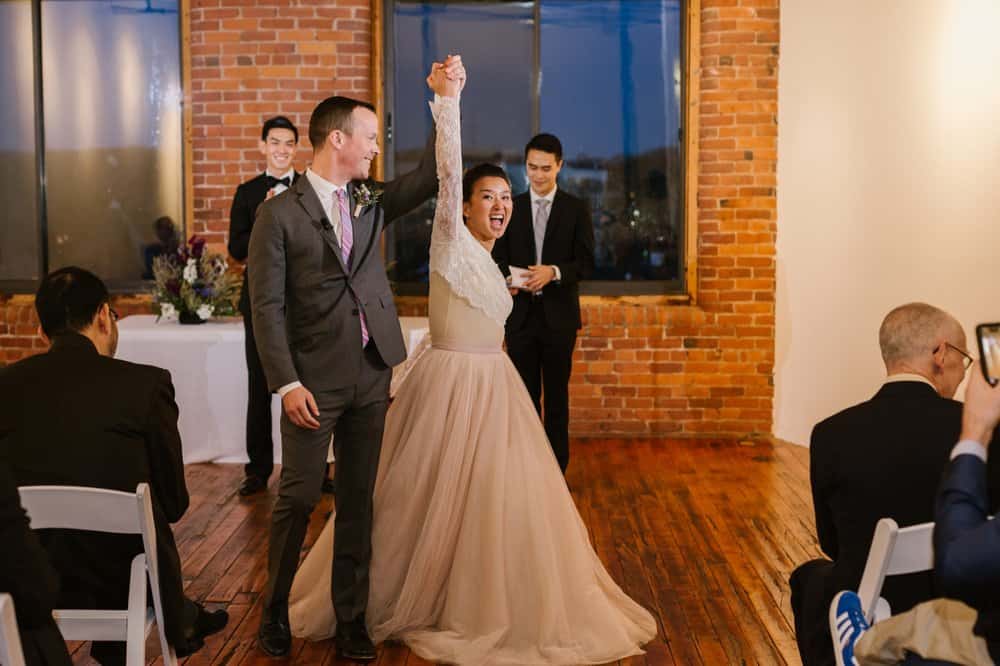 ---
2. We Want To Learn About All Your Wedding Needs
Most of our couples come to us thinking that all they need and want is "Music At Their Wedding". What comes out of our conversation with you is to find out what you actually need and want for your wedding day. No two couples are alike and it's our job to figure that out.

Is your ceremony onsite? You might need our battery-powered ceremony system with multiple wireless mics. Maybe your venue is broken up into multiple rooms or cocktails are outside? Then, you probably need a wireless speaker to blend those separate areas into one. Is your friend singing a song during the reception? Maybe we need to have multiple mics or inputs for a guitar?

Give us 10-15 minutes on the phone and we can figure out what wedding package best suits your wedding needs.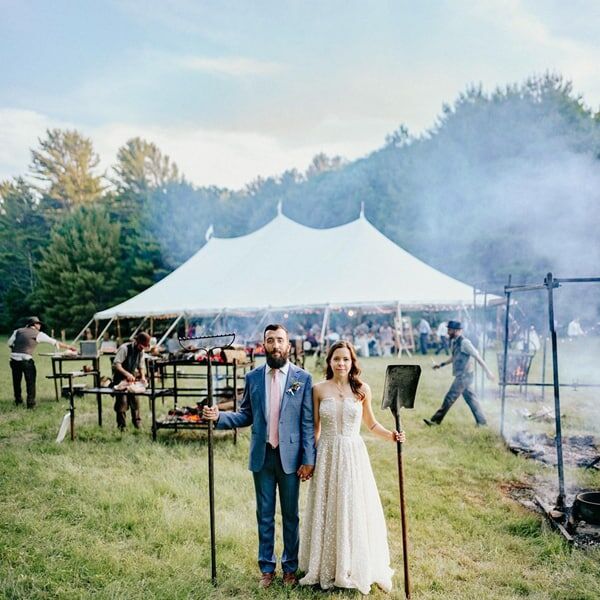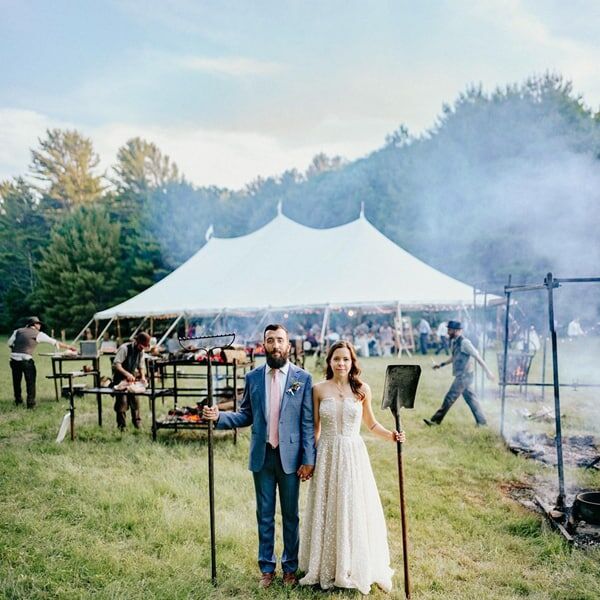 ---
" We had the most incredible experience working with Rob and were lucky enough to have Jim as our wedding DJ. Jim was so thorough and easy to work with. He even was able to edit our music for ceremony and a special performance by our friend"

Crissey Farm Great Barrington MA Barn Wedding DJ
---
3. Don't Forget About Lighting
Lighting is something most couples forget about when planning their wedding. Maybe you just want some simple dance lights to add energy to your dance floor.

Maybe you are all about uplighting to add color and help make your wedding photos that more spectacular? We can create a custom lighting package including dance lighting, uplighting, string lights, chandelier rentals, disco balls, pin spots and custom recycled wood lighting fixtures.

We can do a site visit with you to your wedding venue and we can help create a custom lighting design for your wedding.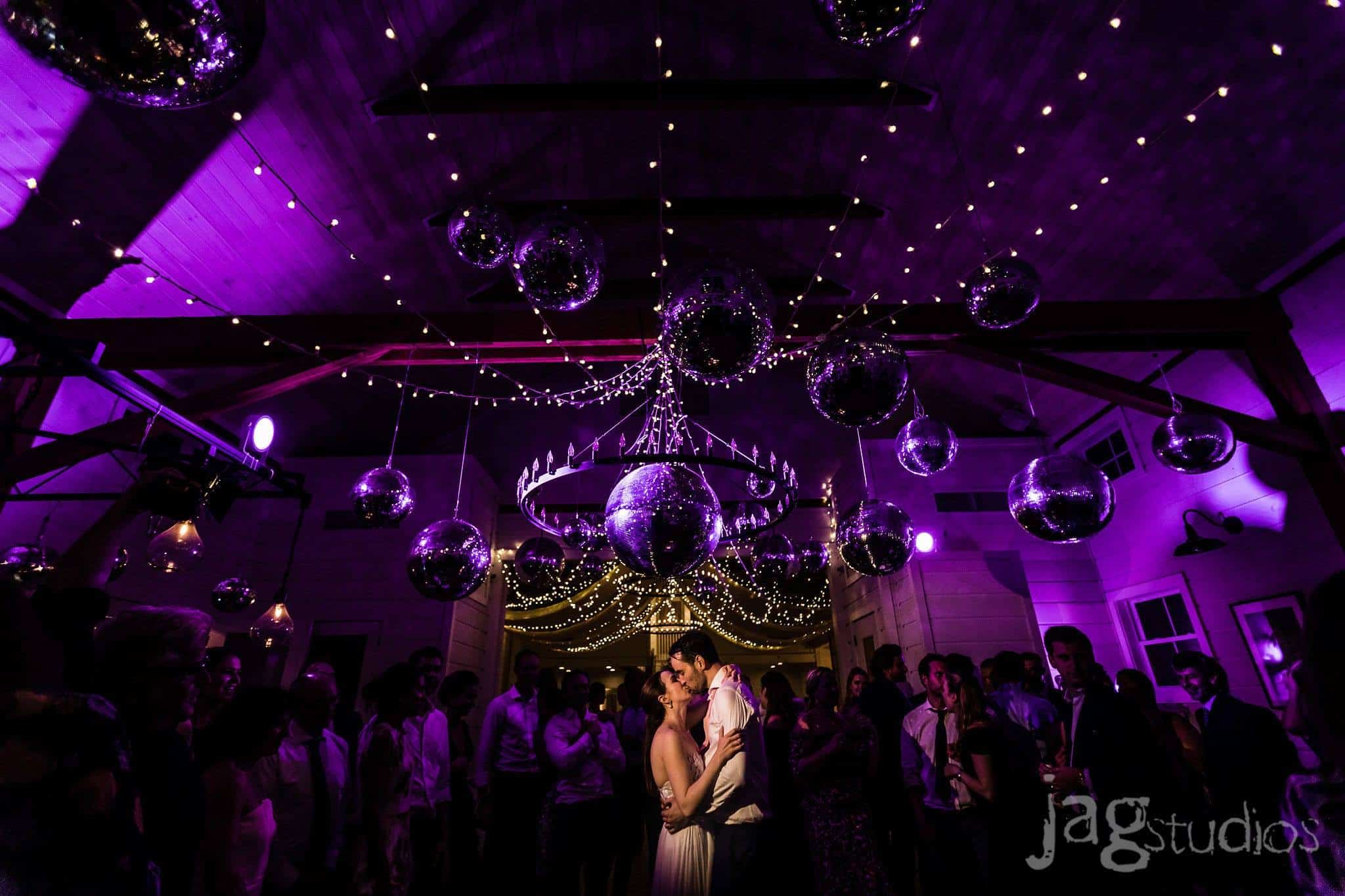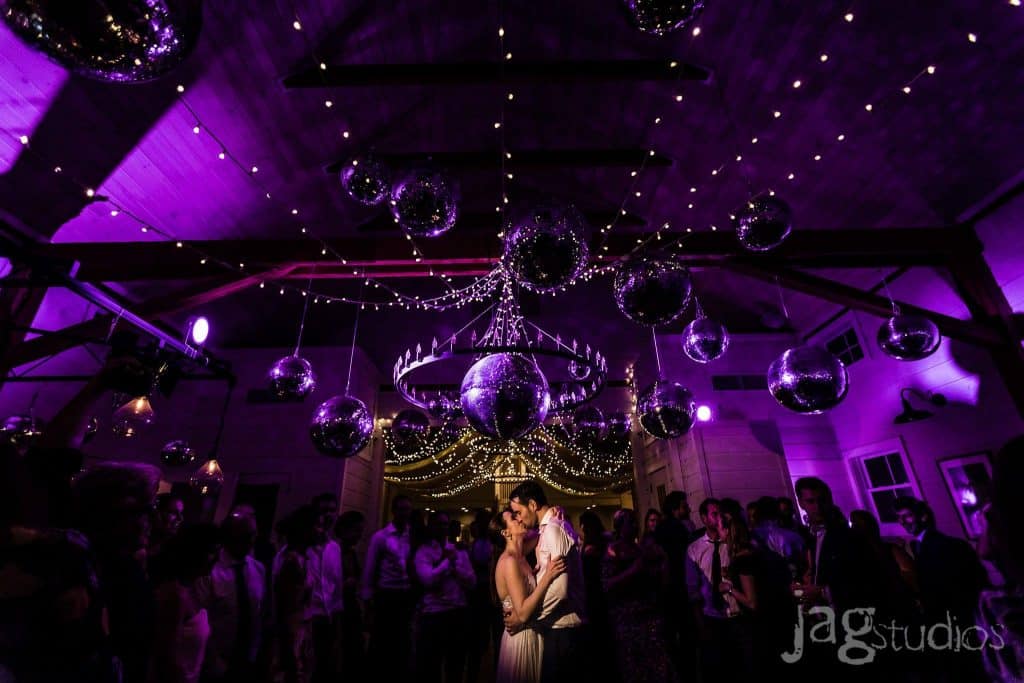 4. Avoiding Those Wedding Horror Stories
As always, you get what you pay for. That is clearly present in the wedding industry – an $800.00 DJ will not be anything in comparison to a typical $1600 wedding disc jockey. Thinking that a $200 speaker sounds as good as an $800 speaker or that a $200 entry-level wireless mic is as reliable as a $1400 digital microphone is just foolish. You deserve the best at your wedding. That's why we are constantly updating our gear and training to be the better wedding DJ.

A wedding DJ and Master of Ceremonies will either make or break the success of your reception. It's not just the gear, but their experience and skill level as MC and DJ that needs to be considered. You will never be surprised with a Rob Alberti Event Services DJ. You can hear us perform a wedding introduction or mix sets of dance music so you can hear what your wedding will sound like prior to locking in your wedding date with us.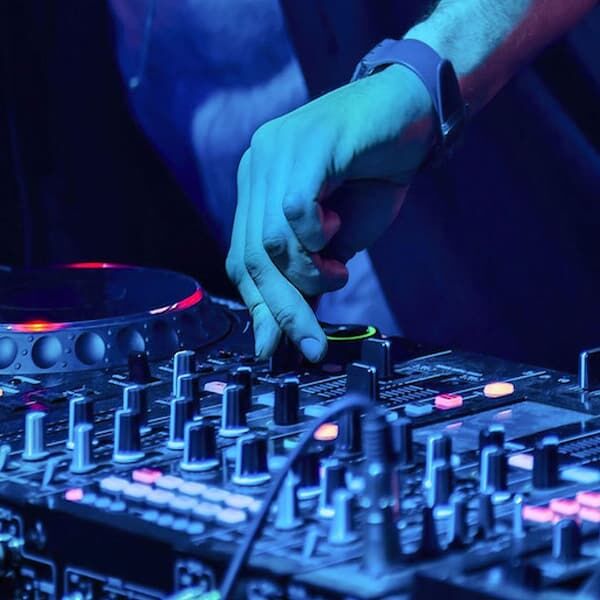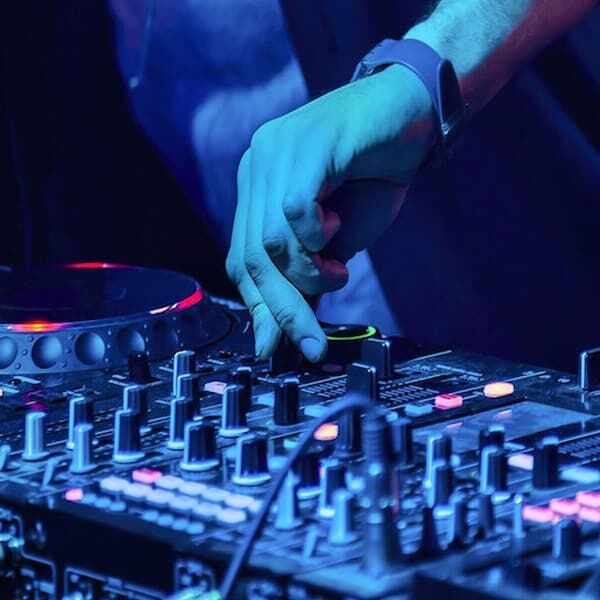 ---
---
---
---
Hear What Our Past Clients Say About Rob Alberti's Wedding Planning Process
"I cannot say enough about Rob and his team. They provided both the lighting and sound for our wedding. They are a well-oiled machine for sure. They know exactly what they are doing and I felt extremely confident stepping back and letting them do their thing. Completely stress-free."

Hancock Shaker Village Tented Wedding DJ – Erin
5. Wedding Planning And Your Final Wedding Details
About 3 months prior to your wedding – we will reach out to you and let you know it's time to start talking details for your wedding. We'll send you links to our ONLINE PLANNING TOOLS so you can start working on your homework. For your convenience, we can do all our planning online, via email, video chat or in-person or even schedule a site visit with you to walk the space and work on your custom wedding lighting options. We'll guide you with our years of wedding experience to create a smooth flowing wedding day with maximum emotional impact and maximum dance time in mind.

Of course, you can send us links to your Spotify playlists (and NO PLAY lists).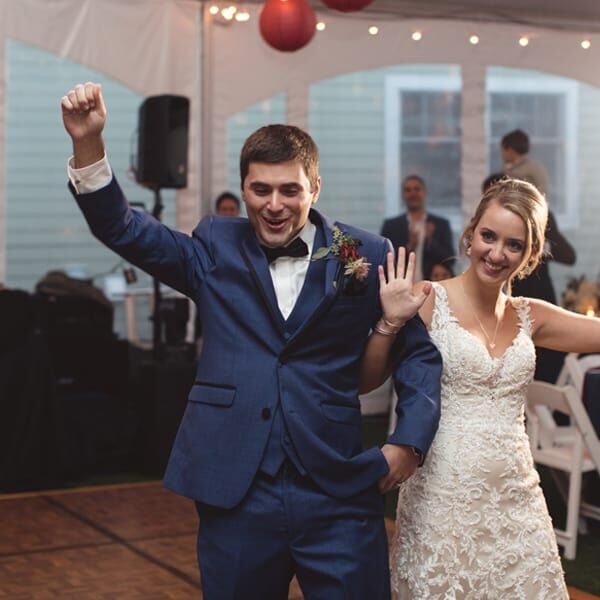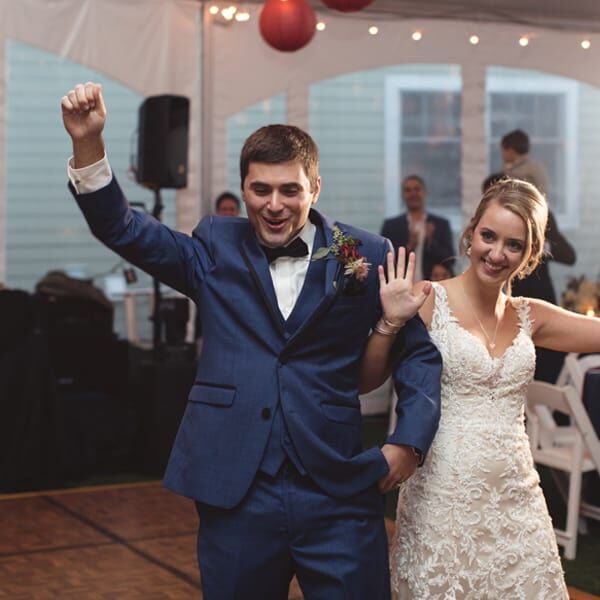 ---
6. Your Wedding Itinerary and Questionnaire
We will take all our notes and online planning details and type up an itinerary for you to share with your caterer, photographer or other wedding vendors. Every couple of weeks, we will touch base with you to work on filling in any missing details or make changes as needed. The week prior, we'll do a final touch base with you to make sure there are no other last-minute wedding changes that we need to incorporate.

Don't Forget To Reserve One Of Our Photo Booths – Interactive fun for all ages!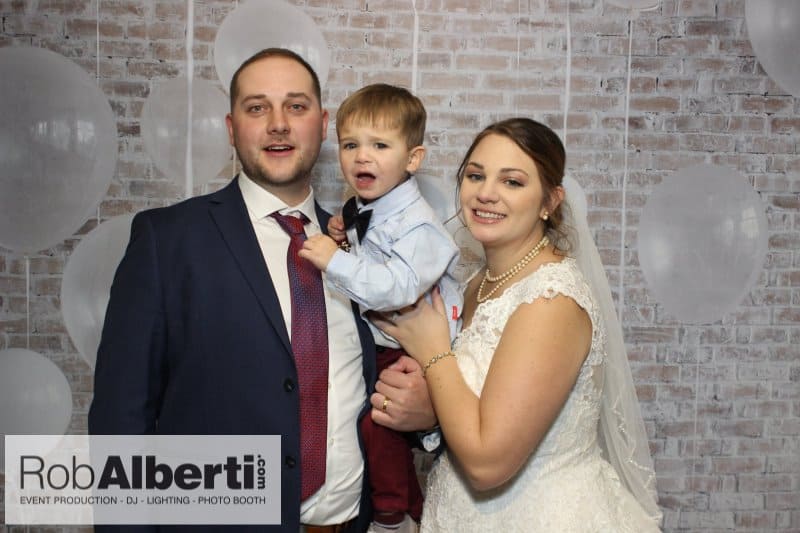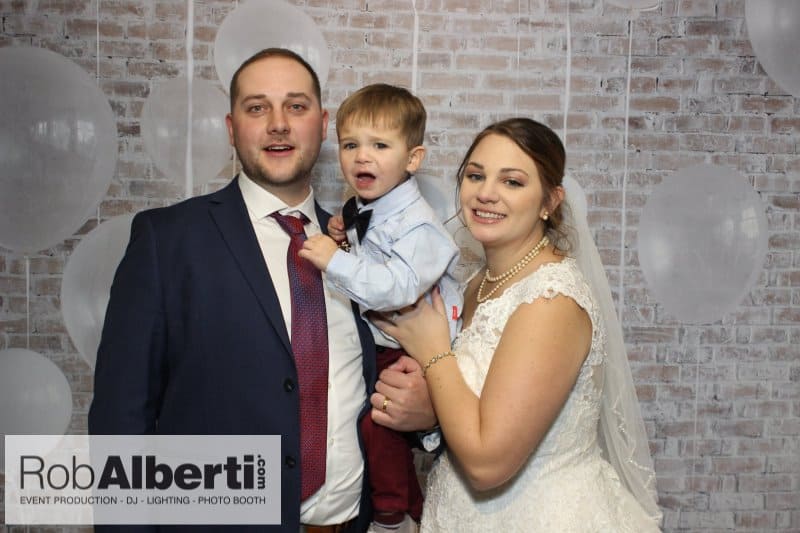 ---
"He executed our unique wedding party script perfectly and got everyone going on the dance floor! We wish we could have had the music playing all night. He was definitely a big part of our perfect wedding day."

The Society Room of Hartford Wedding
---
7. Wedding Checklist And Your Wedding Day
On your wedding day, we will have our checklist of necessary gear (and full backup) with us. If we are doing custom lighting for your wedding – many times we do the installation days prior. For most weddings, we will arrive 1-2 hours prior to guest arrival to set up and do sound checks. We will be dressed with music playing as your guests arrive. We will have separate sound systems for your ceremony and reception and even separate social hour so that we are not moving gear and resetting while guests are there. That makes for much smoother transitions from space to space at your reception and less chaos for your guests to experience.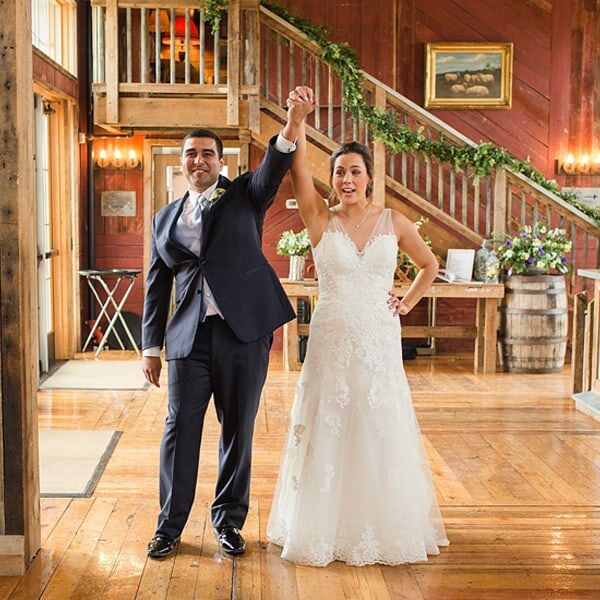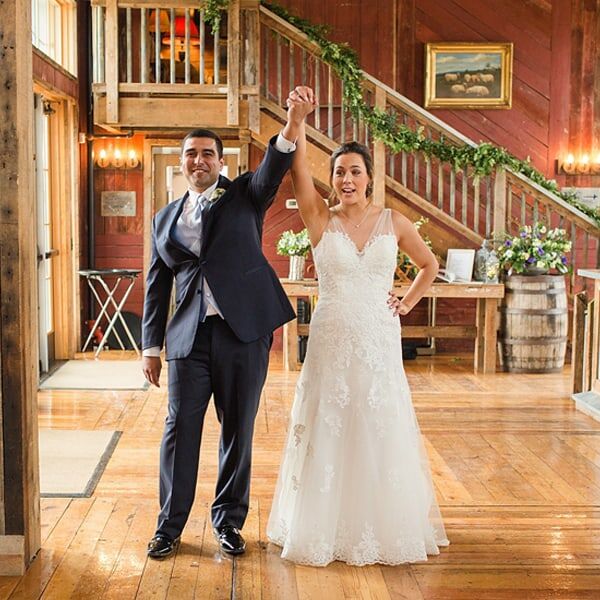 8. It's Time For Happy Guests With Tired Feet
Get ready to dance the night away – we will utilize the music and feel that you were looking for in each segment of your wedding reception. Setting different tones for cocktails, dinner, and dancing is crucial in keeping guests engaged and not bored. (Remind me to tell you the story of one of our past wedding couples that insisted on having the musical trio play for their ceremony, cocktails AND dinner. By the time we started to play after dinner, half the guests had already left)

Don't Forget – Lighting can add so much to your wedding reception and will make your wedding photos so much better. Please inquire about our many lighting options for your wedding reception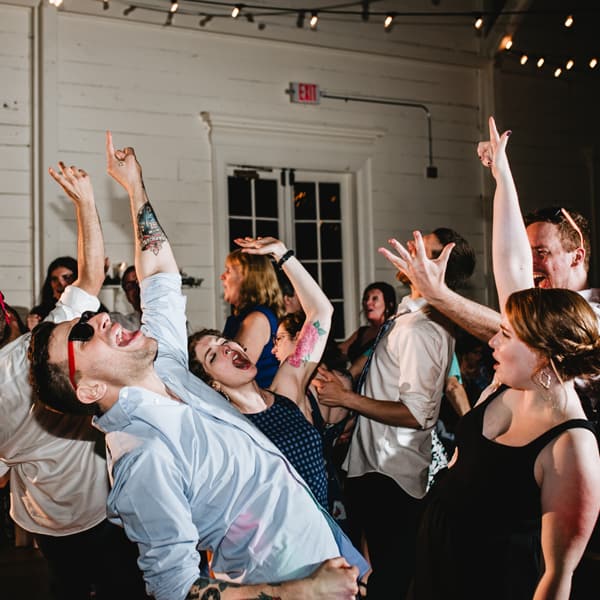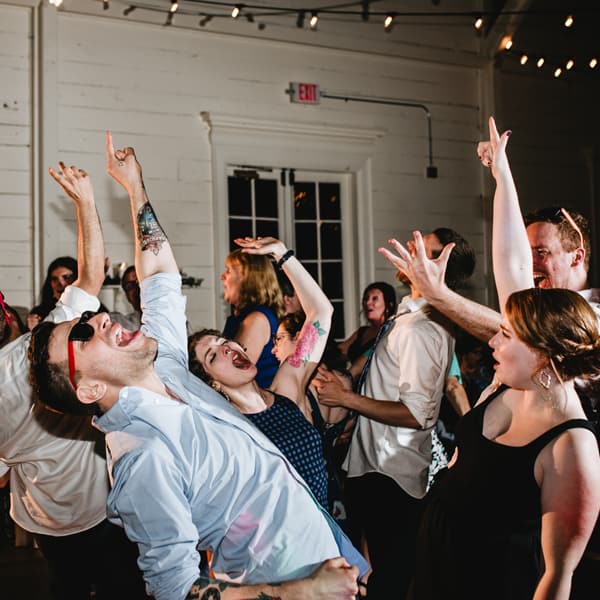 ---
"He kept the wedding running smoothly, and everything was BEAUTIFUL in the uplighting. It all looked spectacular! Our guests loved the photobooth with so many props, and everyone was up dancing all night long!! Thanks for a great night Rob!"

The Riverview Simsbury CT Wedding DJ
9. Your Wedding Day Soundtrack
We want to engage as many of your guests as possible on the dance floor so we always suggest keeping in mind the age range of your guests. Playing Lizzo at the beginning of dancing can scare away your older guests. We suggest you keep the first hour of dancing more adult contemporary and appeal to both the young and young at heart. After that, we can get a bit more Top 40 or Old School as you with, but just don't scare away half your guests before they get a chance to dance a bit. This is another reason we always suggest dancing between courses to appease your older guests earlier in the evening. It gives you more dance time overall and helps us get to your favorite tunes that much quicker.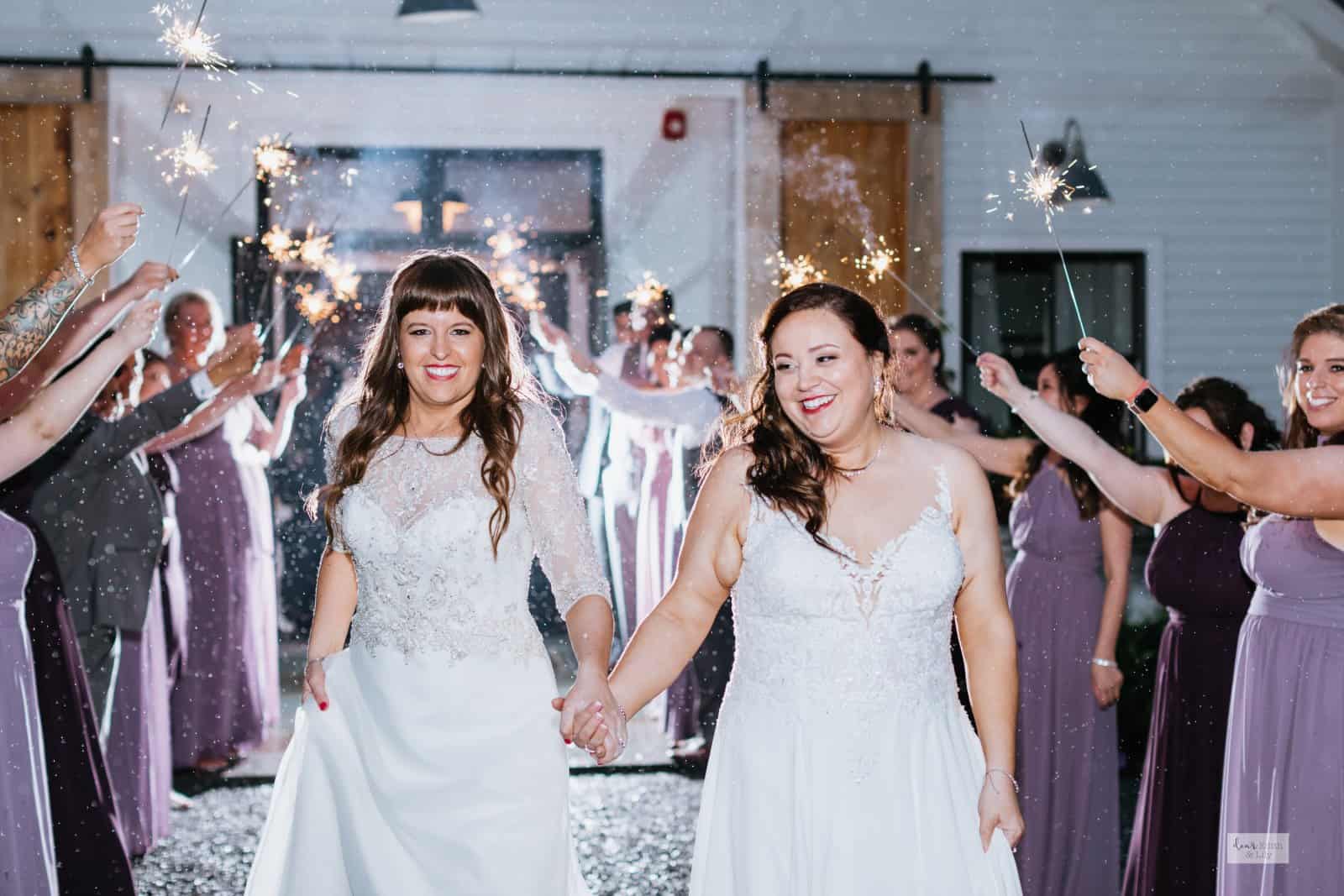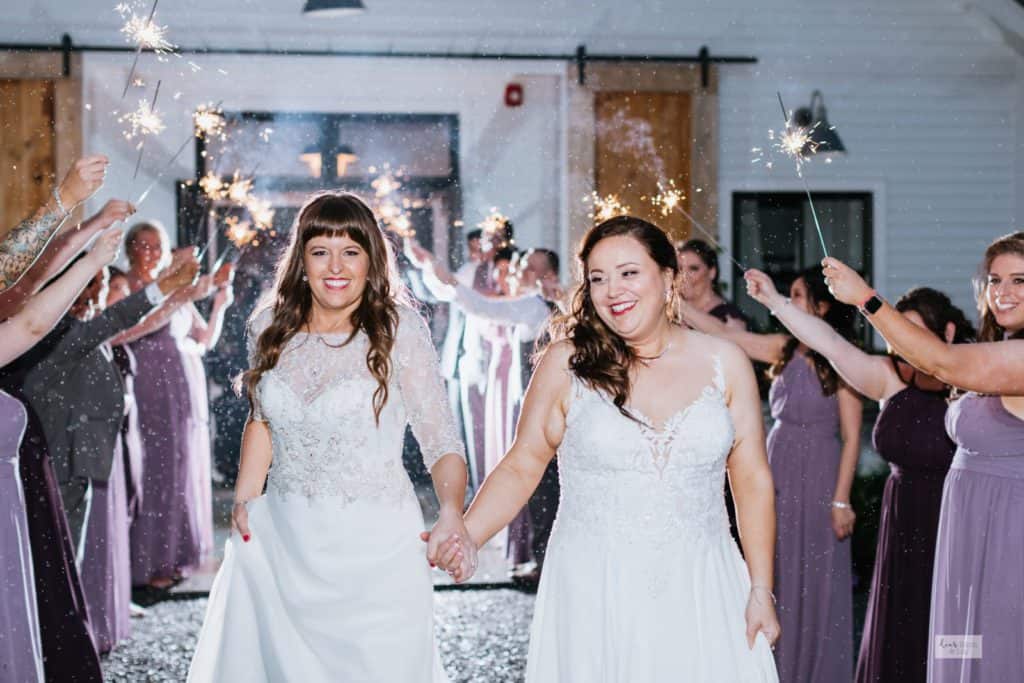 ---
10. The Last Dance And Wedding Success
Once your last song has faded out and your guests have stopped clapping and thanking you for inviting them to this amazing wedding, go and enjoy your honeymoon. Just don't forget to leave us a rave review online when you return. Congratulations – your wedding reception will be something your friends and family will be talking about for years to come!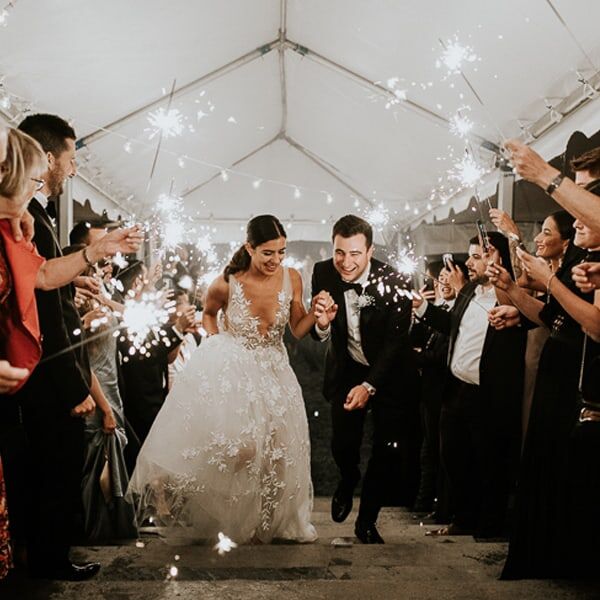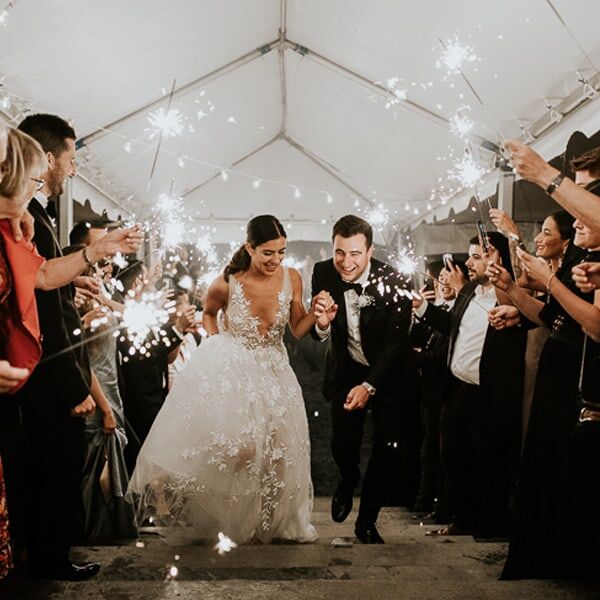 Want To Learn More About Rob Alberti's Wedding Planning Process? Contact Us Today.
What Do You Do Now?
Contact DJ Rob today to learn about our pricing and availability for your upcoming event.
We offer wedding DJs, Custom Lighting Design, and Photo Booth Rentals.

Describe your wedding in 3 words so we have an understanding of what you are looking for.
Send us an inspirational image of what you are trying to create for custom wedding lighting.
Tell us the style of music that gets you up and shaking your booty.
Let us guide you through the planning process.

Our stomping grounds are The Berkshires and Hartford CT areas, but we travel from Hudson Valley NY to Boston MA, and Southern VT to the CT Shoreline and Newport RI. Get started today.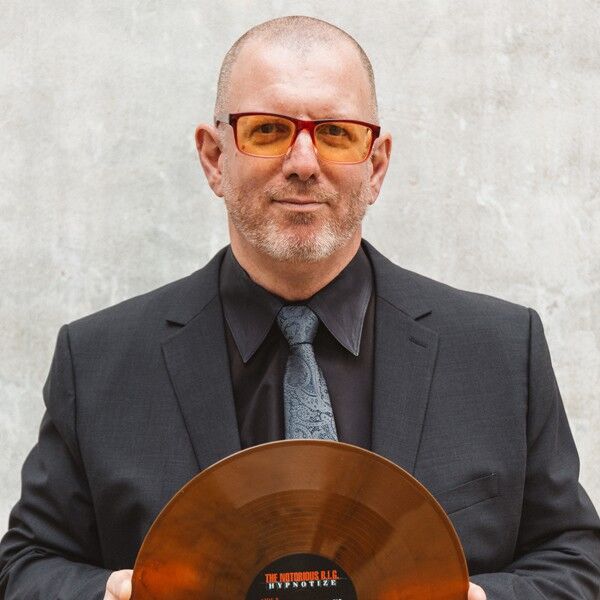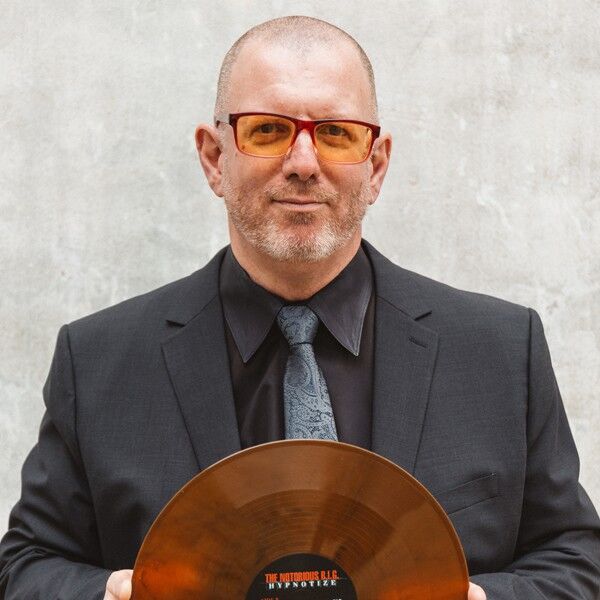 ---
Want To Learn More About Rob Alberti's Wedding Planning Process? Check Out Our Recent Blog Articles Below.


Fundraisers, Charity Auctions, and Corporate Event Production Services Near Me Fundraisers, Charity Auctions, and Corporate Event Production Services Near Me: We provide a personalized experience for all our corporate clients planning small to medium charity auctions, fundraisers, and corporate galas. With a wide range of event production services, AV rentals, and professional event lighting options….
---