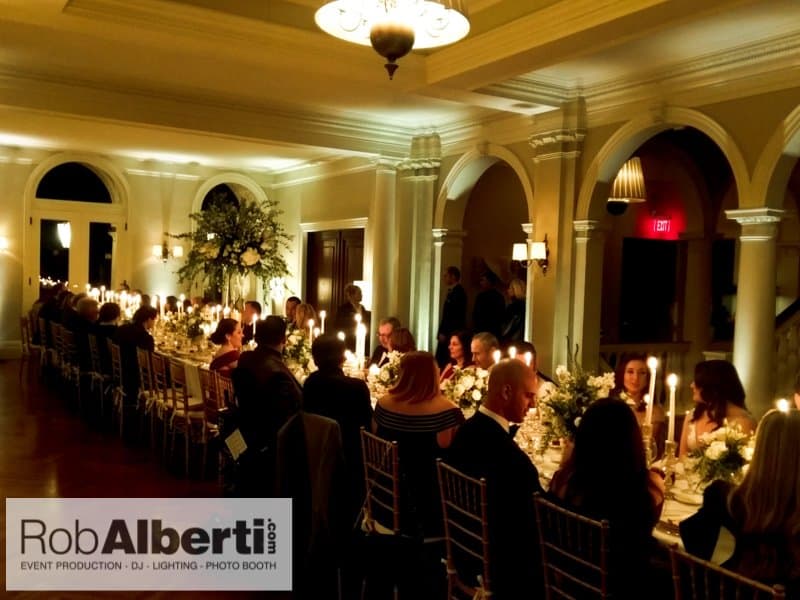 Savana & Justin – Wheatleigh Winter Wedding – Lenox MA
Savana & Justin only had about 50 guests at their winter wedding at The Wheatleigh Hotel in Lenox, MA. Her brother-in-law acted as their officiate at their ceremony. We had five separate toasts spread out over the 5-course meal.
We had two sound systems setup – one for dancing, one in the dining room for toasts and Savana's dance with her father. They opted for a more white up-light (it looked beautiful, but we always recommend some COLOR when doing up-lighting – adds more WOW FACTOR to your wedding).
They even brought in a belly dancer to do a 40-minute set in the middle of dancing.
Wedding DJ: Rob Alberti
Wedding Lighting: Rob Alberti
Photographer: Christopher Duggan
Facility: The Wheatleigh