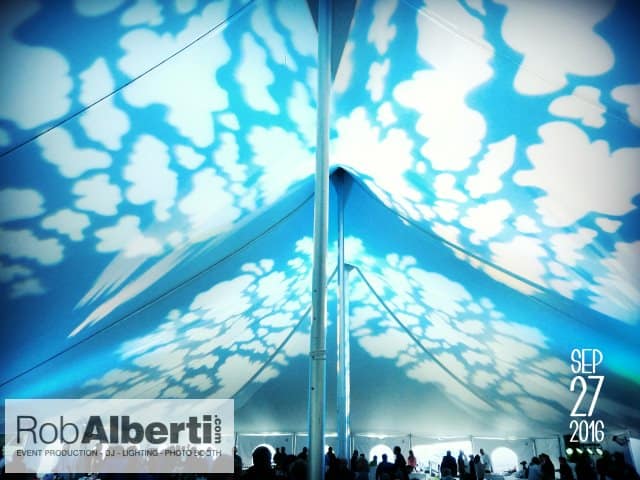 Shining The Light – Wedding Custom Lighting Design
You have booked the caterers, the venue, and the DJ so what's left? Lighting! There are so many various forms of lighting that can be used to your wedding's advantage. Hiring a lighting designer versed in the wedding industry can turn the ordinary into the extraordinary with the addition of lighting.
Up-lighting– Basically gives a beautiful luminous light pointing upwards, lighting up the best features of your venue. It can be used to highlight different architectural aspects such as columns, beams, or windows.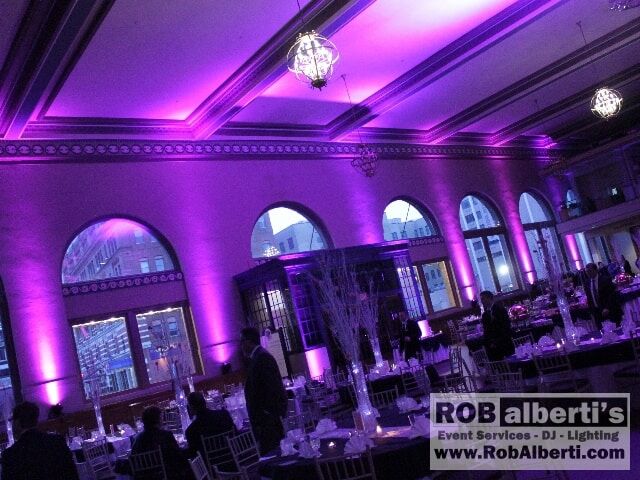 String Lights– These are perfect for smaller venues such as barns or tents. They add a certain rustic and romantic feel; they can be strung along the walls, on the ceiling or any way that you want.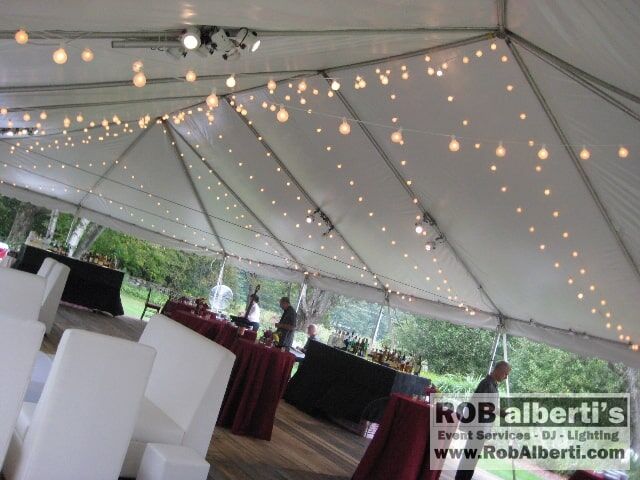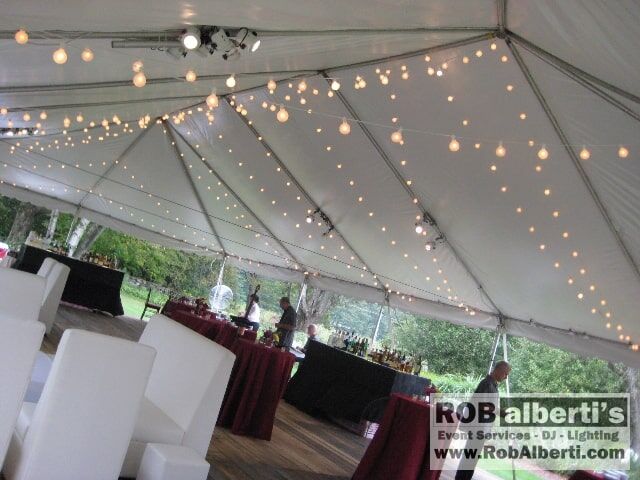 Chandeliers- They add a very classic and elegant feel to your wedding; they can be silver, gold, plastic or pretty much anything that fits your theme. You can go all out with a silver or gold chandelier with crystals or you could modernize it with a plastic, yet still elegant chandelier.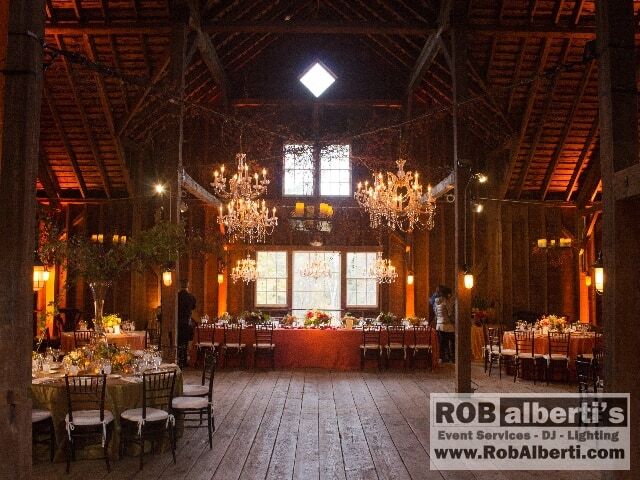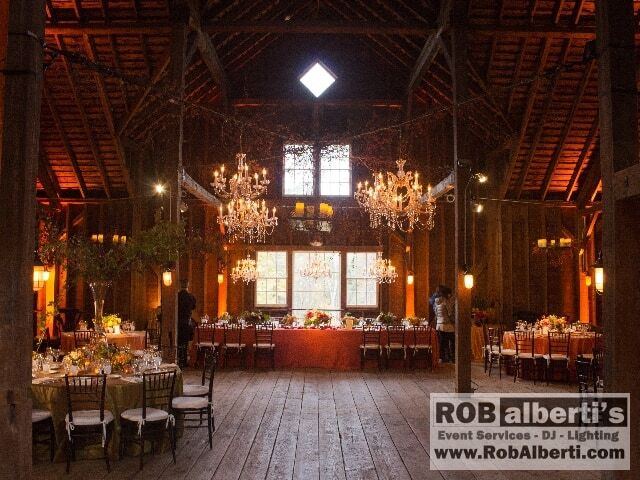 Your Name In Lights- With all this modern technology, it is actually possible for you to put your names on the floor, wall, or ceiling with a light. Different fonts and colors are available and can be completely customizable.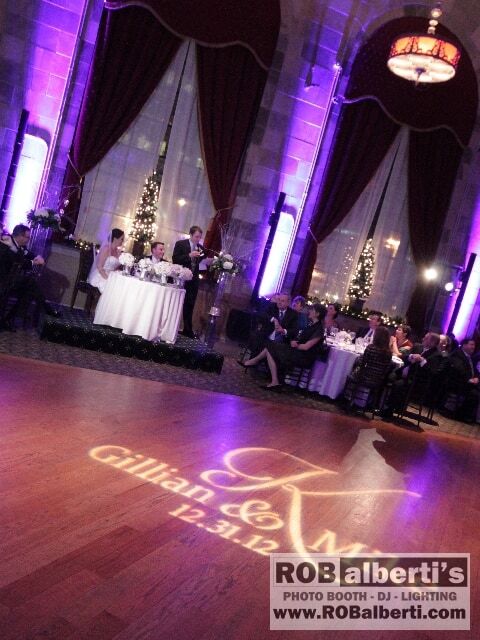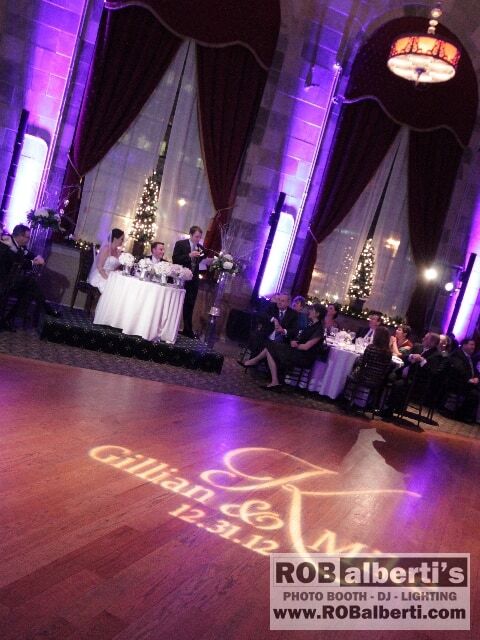 ABOUT THE AUTHOR
—————————————
Rob Alberti is owner of Rob Alberti's Event Services – Wedding Disc Jockey, Master of Ceremonies, Wedding Event Director + Custom Wedding Lighting Designer rated by local brides + voted as "The Knot – Best of Weddings", Bride's Choice Award Winner from Wedding Wire + his work has been featured in Martha Stewart Wedding, CT Bride, VT Vows, + on numerous national wedding blogs such as Style Me Pretty, Wedding Chicks. Be sure to check out his blog, pinterest boards, Mixcloud account + on Facebook