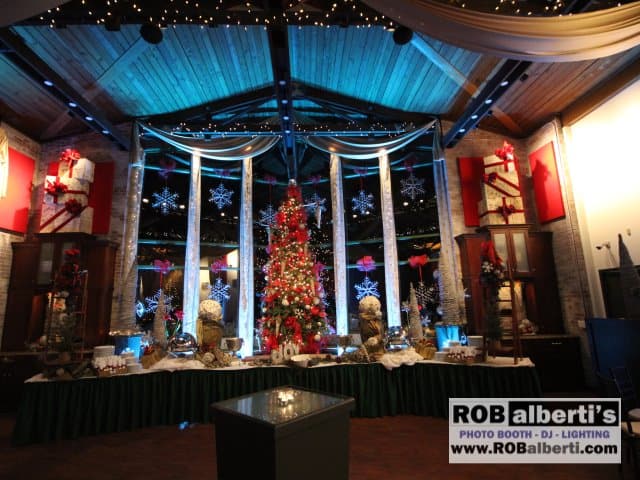 The Pond House – West Hartford CT – DJ – Corporate Event
We provided DJ, Video Screen and lighting for this hospital fundraiser at The Pond House Cafe in West Hartford CT. On our 60″ LED monitor screen we ran images from their past year's events and then when it was time for dancing, we mixed music videos live beat to beat for this diverse crowd. From Motown, to 80's hairbands to Ke$ha and Pitbull, they had a great time dancing.
Our blue up-lighting and club dance lights really helped set their "Club MSRH" attitude.