Wedding DJ in Hartford and New Haven, CT – Rob Alberti's Event Services
Wedding DJ in Hartford: Finding a wedding DJ in the Hartford and New Haven, CT areas does not have to be such a chore. Learn the secret ways to see through the rhetoric and learn who is right for your wedding style.
When looking for a Wedding DJ in the Hartford and New Haven, CT area, there are hundreds to choose from. Are wedding DJs all the same? What separates one wedding DJ in Hartford and New Haven from another? Here are 10 ways to help you choose the perfect wedding disc jockey for your CT wedding celebration.
Here Are Some Things To Consider When Comparing Wedding DJs
How many weddings have they performed at in the past? The reality is, weddings are not like a bar or a school event. There is structure and traditions involved in a typical wedding and not all DJs have wedding experience. Make sure anyone you are looking at has been involved in 100's of weddings to ensure their experience

Do they have knowledge of your facility and their staff? Working well with others is a key role that your wedding DJ in Hartford and New Haven CT are going to do for you at your wedding. They need to work with your facility staff, your photographer, wedding planner and help make everything run smoothly. If they are unfamiliar with the layout of your venue, INSIST on a site visit with them to the facility before booking with them

How convenient is it to work with this particular DJ? Do they return your calls and emails promptly? If they are taking more than a day to return communication with you before you even secure your wedding date with them, imagine how frustrating this will be when you try to contact them the week prior to your wedding with a change.

Did they provide you with enough information to base your decision on? Was their website professional and did it include audio or video clips of them performing introductions at a past wedding? Did you get to hear or see how they interact with guests on the microphone? Is this the style that you want at YOUR WEDDING?

Did they provide you with a WRITTEN QUOTE, price sheet and contract? A handshake and an email is not enough to guarantee that your DJ is going to come through on your wedding day.

Did you check out what past clients said about them online?

Facebook

,

Wedding Wire

and many other sites have 3rd party reviews of many area Hartford or New Haven Wedding DJs. Check them out.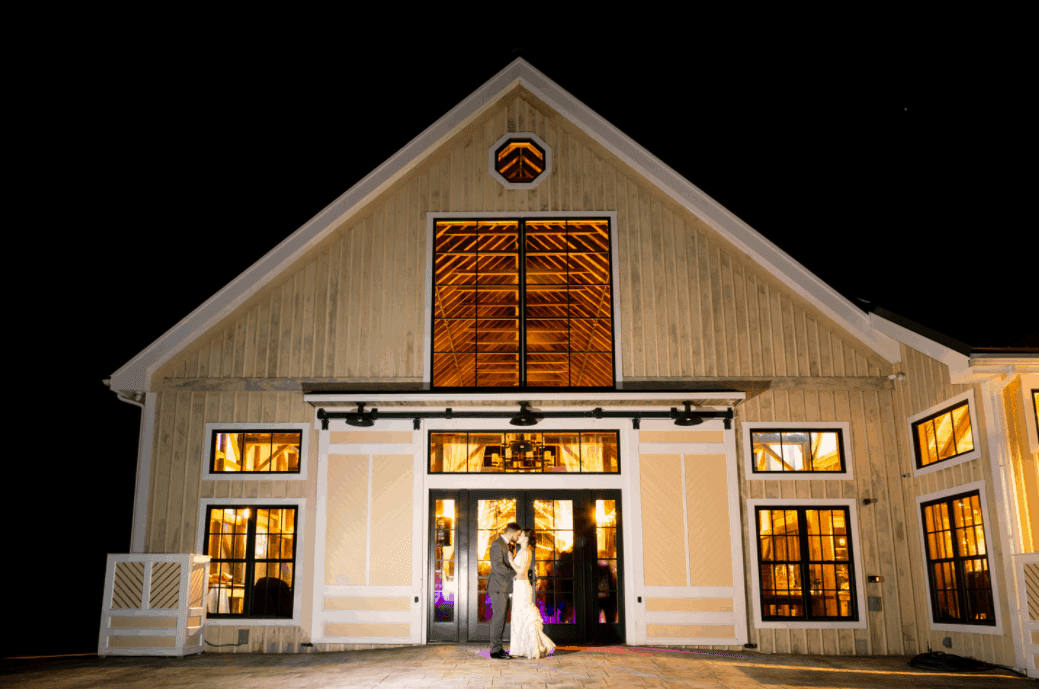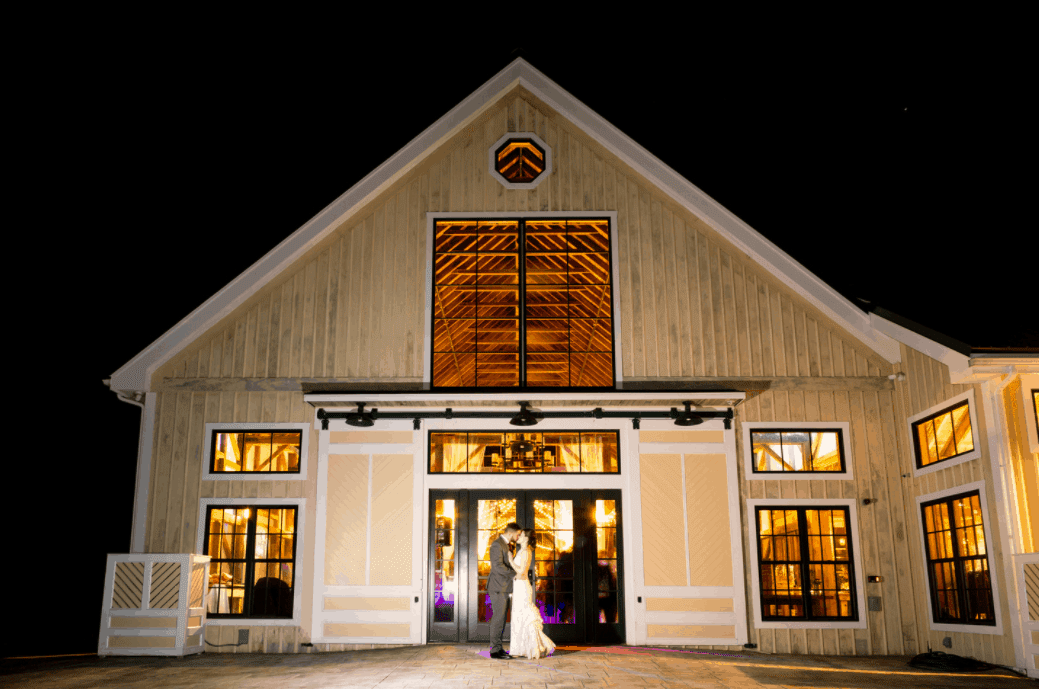 Are they willing to work with you on selecting music for your wedding day? Now adays, there are

online planning tools

available to listen to music and create your own playlist through many area DJs websites. Your DJ should never say "I always play this Kenny G CD for dinner" or anything like this. EVERY song they play (including music for cocktail hour and dinner) should be ABOUT YOU and YOUR PERSONALITY. It should not be generic and the same as every other wedding you've ever been to.

Do you have specific family traditions or ethnic music needs? Be sure your CT wedding DJ not only has the music that you want but they are familiar with your style of music so they know what songs work well together.

Having your wedding ceremony outside? No electricity? Is your cocktail hour in a separate area from where your DJ is setting up? Are there multiple rooms that need music at your venue? Is there an echo problem with the acoustics in your venue? All of these challenges can be TOO MUCH for most Hartford or New Haven DJs to accommodate. Be sure they have the capabilities to accommodate any or all of these issues.

Do they have the right equipment and sound system to fit the size of your event? Bringing the same DJ gear to a 40 person wedding or a 400 person wedding is not the professional thing to do. A sound system that is TOO LARGE or TOO SMALL can be a huge issue on your wedding day.

Back up? Do they carry backup gear with them? (complete system, not just a cable or iPod) What about if they are sick on your wedding day? Do they have staff on standby to help make sure your wedding goes off without a hitch even if they are unable to be there?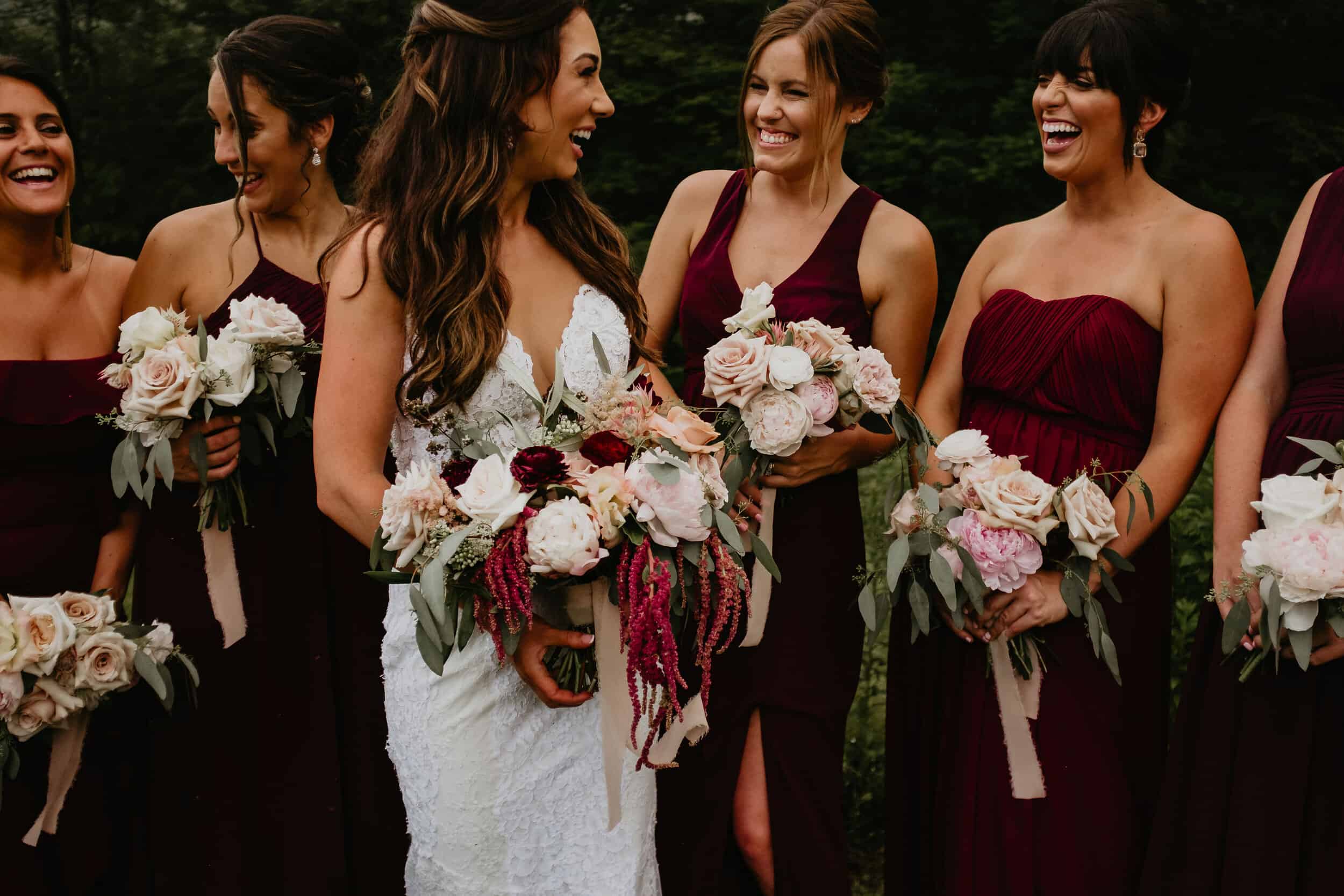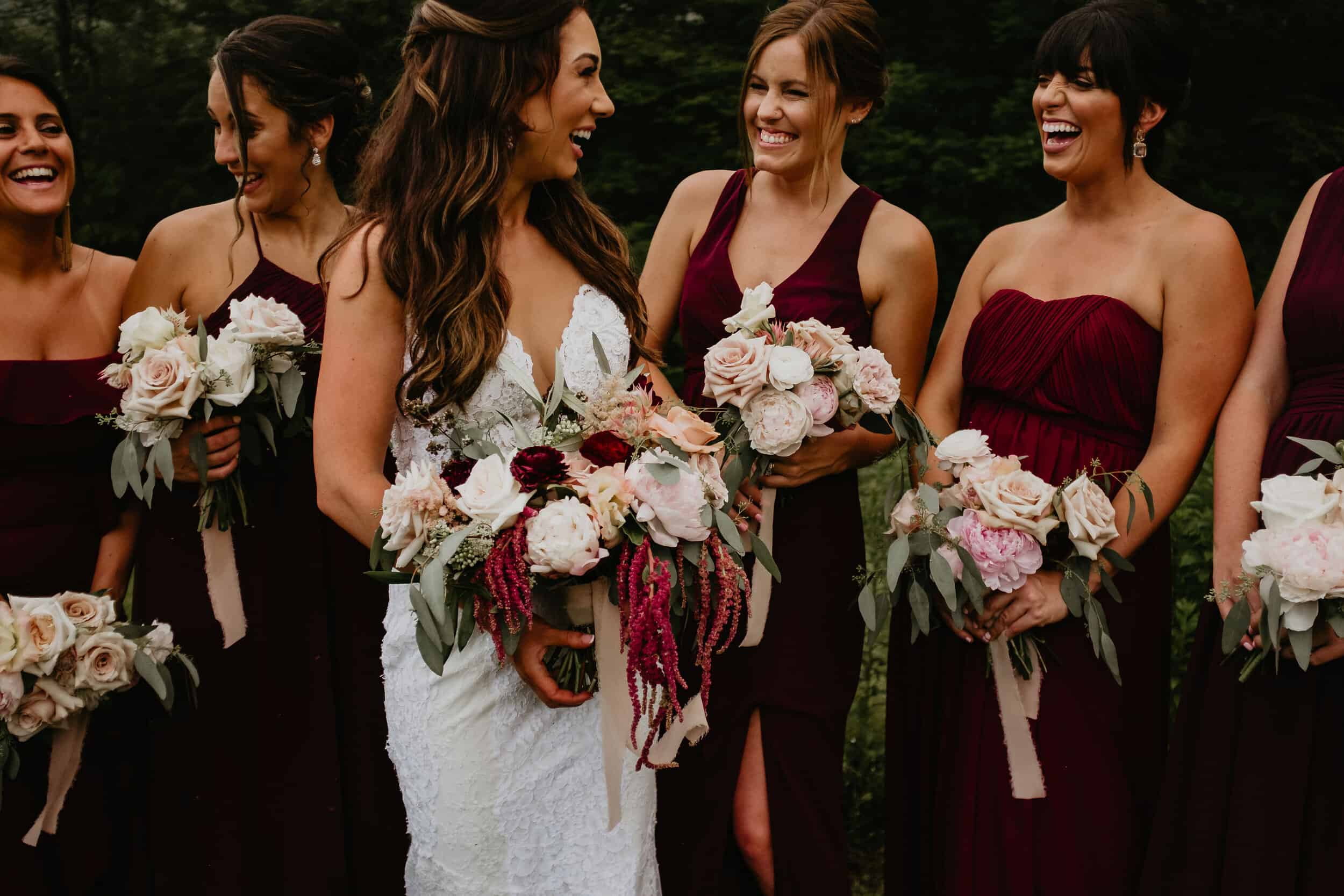 Weddings In Hartford and New Haven
Your wedding DJ in Hartford or New Haven, CT choice will either make or break the success of your wedding day. You want your day to be memorable in a POSITIVE way, not one that people talk about how the DJ:
Was rude and made inappropriate comments over the microphone

Mispronounced everyone's names

Did not know what to play to keep everyone dancing

Played the chicken dance, electric slide, Macarena and YMCA all in a row

Spent more time outside smoking than in front of their DJ gear working

Was inappropriately dressed and wearing sneakers at your black-tie wedding

Spent more time taking photos of the girls on the dance floor than actually DJing

Looked like they did not know what they were doing and kept interrupting the flow of your wedding with dead air or DJ chatter that was unnecessary

Brought an assistant, but the assistant did nothing other than eat a meal and sit and kept the DJ company
Want To Hear What Your Wedding Might Sound Like
With One Of Our Luxury Wedding DJs? Follow Us On MixCloud
Are you still looking for a great wedding venue in the Hartford or New Haven area? Here are some of our favorites:
New Haven Lawn Club New Haven, CT
Marquee / Gershon Fox Room Hartford, CT
The Society Room of Hartford Hartford, CT
The Wadsworth Mansion Middletown, CT
---
Use this list of questions to help you decide between one DJ and the next:

Experience:
Number of years performing weddings?
How many weddings have they personally performed at?
Are they familiar with your venue?
Are they familiar with your music styles?
Are they familiar with your family traditions or ethnic music needs?
Business Style:
Did they show up to sales meeting dressed appropriately?
Were they easy to get hold of via phone and via email?
Do they have a professional-looking website, business card, and literature?
DJ Style:
In the video or audio clips provided – did you feel the personality of the DJ and does this fit with what you want at your wedding?
Are they too laid back or too "bouncy" for you?
Did they listen to your ideas and did they offer helpful suggestions to make your wedding a success, or to personalize your day?
Logistics:
Can they accommodate your specific needs? (Multiple areas for sound, battery-powered ceremony system, video screens, etc)
Do they have a back-up plan in case of an emergency?
Pricing:
Do you feel comfortable that what they say they can do – they will be able to deliver on your wedding day?
Would you rely on this person if the fate of your wedding depended on it?
Are their prices in writing on their website, price sheet, etc? Or do you think they quote different prices to different clients?
Do you think they will still be in business on your wedding day or are they too desperate for your business?
---
What Do You Do Now?
Contact DJ Rob today to learn about our pricing and availability for your upcoming event.
We offer wedding DJs, Custom Lighting Design, and Photo Booth Rentals.

Describe your wedding in 3 words so we have an understanding of what you are looking for.
Send us an inspirational image of what you are trying to create for custom wedding lighting.
Tell us the style of music that gets you up and shaking your booty.
Let us guide you through the planning process.

Our stomping grounds are The Berkshires and Hartford CT areas, but we travel from Hudson Valley NY to Boston MA, and Southern VT to the CT Shoreline and Newport RI. Get started today.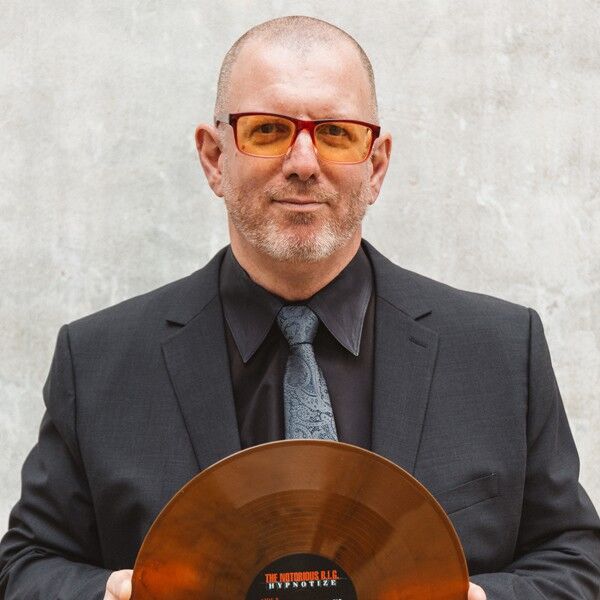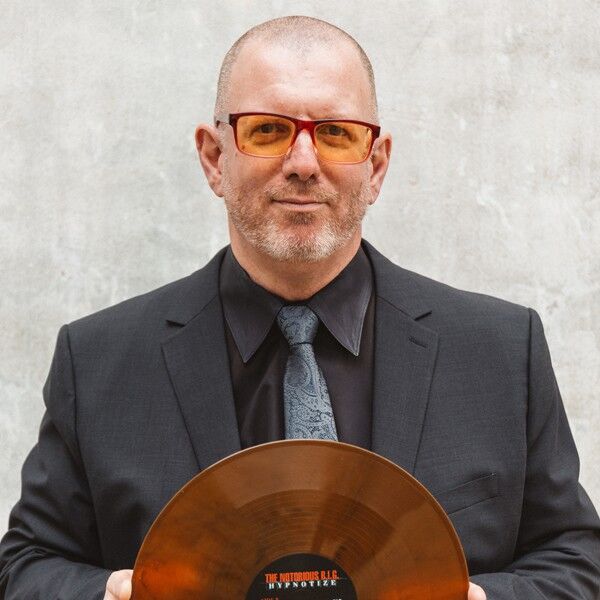 Hear What Your Wedding Might Sound Like With DJ Rob Alberti
---
The Berkshires & Western MA 413-562-2632
Boston 617-778-6510 – Hartford 860-631-7754 – Newport 401-367-0375
---
#barnweddings #tentweddings #berkshireweddings #weddingstringlighting #weddinglighting #tentlighting #newportweddings #hartfordweddings #trainstationweddings #westernmassweddings #mansionweddings #ctshorelineweddings
#ctWeddingdj, #ctweddingdiscjockey, #newportweddingdj, #hartfordweddingdj, #berkshireweddingdj
ctweddingdj #ctweddingphotography #ctweddingphotographer #ffcountywedding #litchfieldcountywedding #connecticutbride #ctbride #newenglandwedding #massachusettswedding #backyardwedding #bostonwedding #backyardweddings #mawedding
newportwedding #newportdj #newportweddingphotography #newportbride #bostonweddings #DeserveToBeFound
#djrobalberti #robalbertievents #weddingdj #uplighting #creatingmemories #loveauthentic #djlife #shesaidyes #gettingmarried #berkshireweddingcompany #bridetobe2021 #justengaged
weddingday #reception #dance #congrats #weddingseason #djs #eventdj #weddingreception #oldschool #uplighting #lighting #lightingceremony #weddingdecor #becreative #yesplease #gettingmarried #bohobride #luxurywedding #weddingentertainment #weddingmusic #dancefloor
---
Read More Blog Articles Like
Wedding DJ in Hartford and New Haven, CT


Fundraisers, Charity Auctions, and Corporate Event Production Services Near Me Fundraisers, Charity Auctions, and Corporate Event Production Services Near Me: We provide a personalized experience for all our corporate clients planning small to medium charity auctions, fundraisers, and corporate galas. With a wide range of event production services, AV rentals, and professional event lighting options….
Wedding DJs in the Hartford and New Haven Areas
* Connecticut Wedding DJ 203 Wedding DJ 413 Wedding Dj 860 Wedding Disc Jockey 860 Wedding DJ Barn Wedding Lighting Ideas Berkshire MA Wedding DJ Berkshire Wedding DJ best djs in ct CT Wedding DJ disc jockey for wedding reception DJ in CT DJ in MA dj near me djs for a wedding find a dj for my wedding Hartford CT Wedding DJ Hartford CT Wedding DJs Hartford Wedding DJ Holyoke MA Wedding DJ how to find a dj for your wedding how to find a good dj for your wedding how to find a great wedding dj how to find wedding dj i'm looking for a dj for my wedding lighting for tent wedding reception Middletown CT Wedding DJ New Haven Wedding DJ Pittsfield MA Wedding DJ Show me images of barn weddings Show me images of mansion weddings Show me images of tent weddings Show me images of wedding lighting Show me the Best wedding DJs in Connecticut Show me the Best wedding DJs in The Berkshires Show me the Best wedding DJs in Western MA Show me wedding dj reviews in Hartford area Show me wedding dj reviews in Western Mass up lighting Wedding DJ wedding djs wedding dj with uplighting Wedding Reception Playlist Western MA Wedding DJ What To Put On A Wedding Playlist